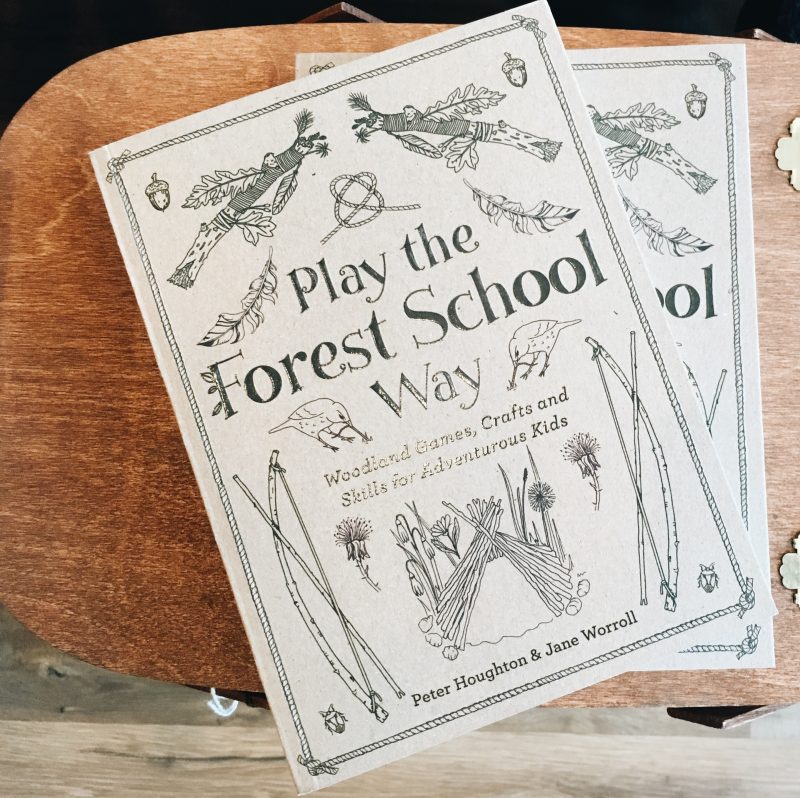 In today's post I talk to Jessica Roberts, a Forest School Leader to find out a little bit more about what exactly Forest School entails. Although my kids don't go to Forest School, I've always been intrigued by it and was super excited to speak to Jessica to find out more.
On Being A Forest School Leader
As a Forest School Leader in a primary school, I get to play in the woods, light fires, climb trees and swing in hammocks. In fact, I don't see myself as a leader; I am a facilitator of learning. I am someone who offers the experiences and the space to be, to learn and to develop in line with the Forest School principles. When I was at the end of my training I couldn't put how I felt into words so I drew the picture below (I knew that art degree would come in useful!). At the end of the day, I have the best job in the world, despite the days when Winter seems never-ending!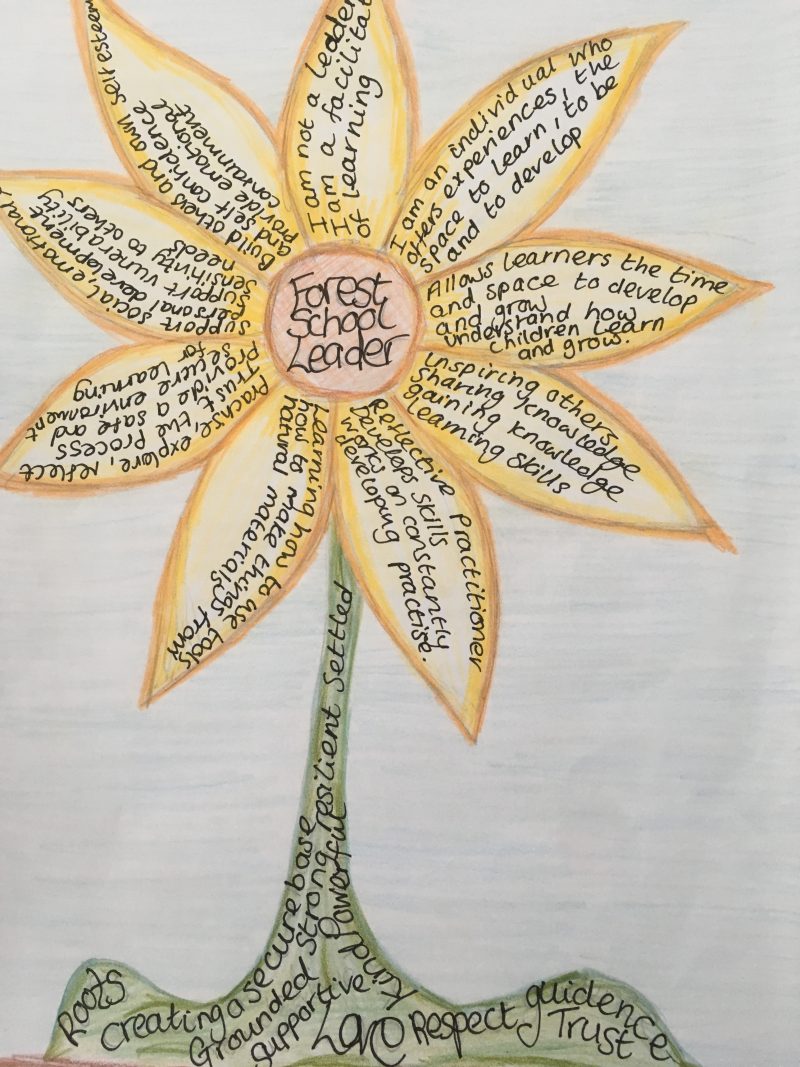 On A Typical Day at Forest School
There is genuinely no such thing as a typical day at Forest School –  andI think that's what I love about this type of schooling the most. All I'll say is that it really depends on where the children's learning takes them. For example, after a session whittling sticks, one group used paper and tape from the craft box to make holsters and tribes and dens. 
Finding Forest School
Forest School came to me at a very difficult time in my life, I had been suffering from depression and project managing a difficult building project when my friend Amy sent me a Facebook message as a long shot; could I assist her with her Forest School pilot sessions? I said yes right away, without even thinking. I had been in a wilderness of not really knowing what to do since leaving my job as a teacher in a primary school to being a full-time mum to my two children and working nights in a supermarket. And so, my life began to change. Being outside helped the depression lift, and with Amy's gentle encouragement, I investigated doing further Forest School training. It was then that I found my tribe. I've always been, as my mum puts it "a bit bohemian and alternative" and at last I'd found a world that I fitted into. I volunteered with the Forest School Training Company who delivered sessions at my children's school and they ended up being a huge influence on me.
On Expectations of Kids Who Go to Forest School
Forest School has no expectations; there are no goals to achieve or any pressure to do a specific activity. I've had sessions where a child has spent the entire session in a hammock, or digging a hole, or collecting worms to put in a minibeast hotel. Forest school is a long-term process building up slowly and adapting to the learners needs. I also always provide a tray of craft supplied for them to access but there is never any pressure to do a certain thing. Having come from a classroom environment where you must do certain tasks, this can be a scary concept for some children – and many adults too – but there is nothing more wonderful than spending an entire session in a puddle. Children love forest School because they don't *have* to do anything. I am there to simply facilitate by providing the resources – the children do the rest.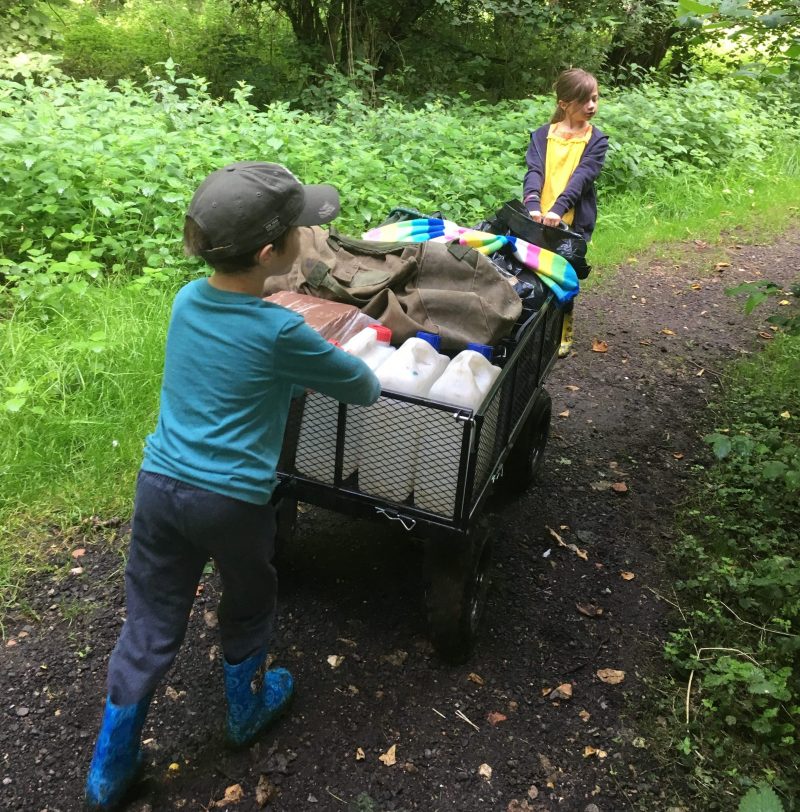 And, the best thing about being a Forest School Leader?
You never quite know where the learning will take the children, and consequently the session. One little sighting can change everything such as finding a woodlouse under a log which could lead to making a house for it. Children have such amazing opportunities to explore and expand – and so do I as a Leader. Every day is a learning experience for me, and who else can truly say that about their day job?
Thanks so much Jessica! Being a Forest School Leader sounds such an incredible experience, as does the learning for the children. Find out more about Forest School training and education here.
xxx
P.S Why You Need To Get Outdoors Today and Five Zero Waste Parenting Switches