We've done a fair bit of travelling with the sproglets and pride ourselves on packing lightly (looking after small human beings is enough of a responsibility without having to look after a load of luggage) so I thought I'd do a quick post on what's been worth it's weight in gold in our backpacks over the years and what, quite frankly, should have got left at home on your bedroom floor.
First up, the really useful stuff…
1. Probably my all time essential item for travelling with children is a baby carrier. Whether you use it for carting your little one about in the airport, striding up and down the airplane aisle in the middle of the night when they resolutely won't sleep in the tiny basinet, easing a tired toddler's legs (we have a specific toddler carrier too), keeping them off the ground when say, rabid dogs might be lurking, or simply strapping them to you during mildly dangerous transport situations (ie. when a car doesn't have belts or sides, or during a boat ride), a baby carrier is an absolute essential when traveling. My current carrier of choice is the Connecta baby carrier – they have a specific range for petite women, the carriers themselves are extremely light weight and non bulky and the 'apron' style of them make them super easy to put on. With two children, we tend to travel with one single buggy and two carriers – we find this combination works really well and just when Jack wants a run around, Sonny could do with stretching out / my back could do with a rest so we pop him in instead.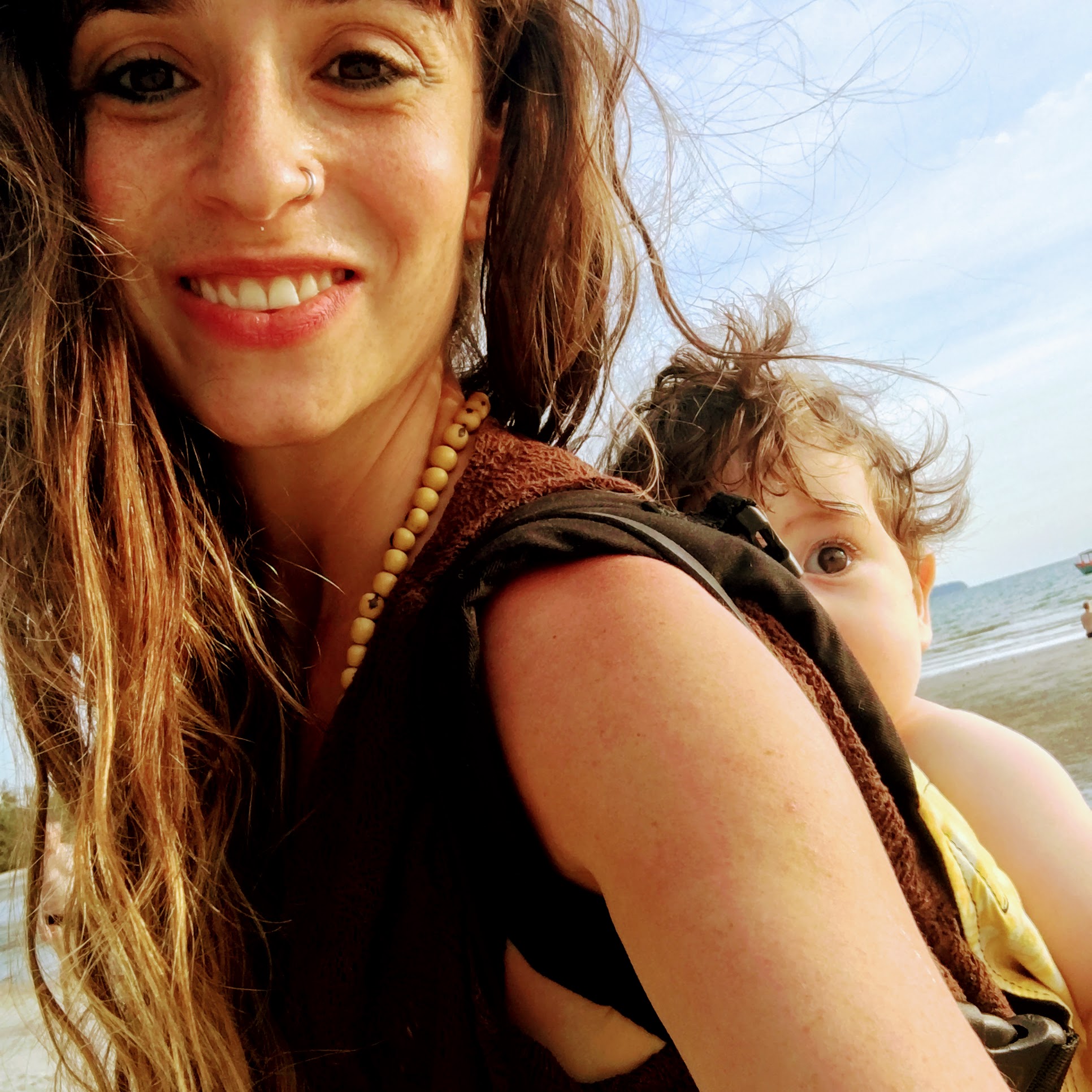 2. Travelling with a baby vs with a toddler brings very different challenges and nowhere more so than when it comes to sleeping. When travelling you of course never really quite know what you're going to get when you turn up to new accommodation when it comes to kids sleeping arrangements; we've been faced with cots with no mattresses (just the bars), mattresses made of wood, at one hostel they made us a bed out of a piece of hardwood lying about, Sam has had to fashion a bed out of pillows and a mattress for Jack…suffice to say, it's a bit of a gamble. So now that Jack has recently started sleeping in a bed at home which has a small bed rail, I was a little concerned  about what we'd do when away – should we put him back in a cot in case he falls out? Then a friend tipped me off about the inflatable Shrunks bed rail – a long, blow up piece of plastic that slips underneath the bed sheet and acts as a guard, and when deflated is really tiny. We will be using this piece of kit for years to come, for all the kids I am sure. It turns a perilous bed on a hard stone floor into something that actually allows mum and dad to get some sleep without fear of a bump in the night.
3. Like it or not, you can't get away from the fact that kids love screens. And when you're travelling, more than ever, some down time for all parties is really important – for times when you have to vacate your room in 20 minutes and need to pack, for when jetlag kicks in or just to allow parents to have a glass of wine in peace on the balcony. So I really recommend some sort of screen – an old phone or a second hand tablet for example. And if you/they're using an ipad or iphone, don't forget to use a sturdy case (ours had a cracked screen within days) and to enable the guided access feature to stop them running riot on your phone and phoning your friend's mum at 3am.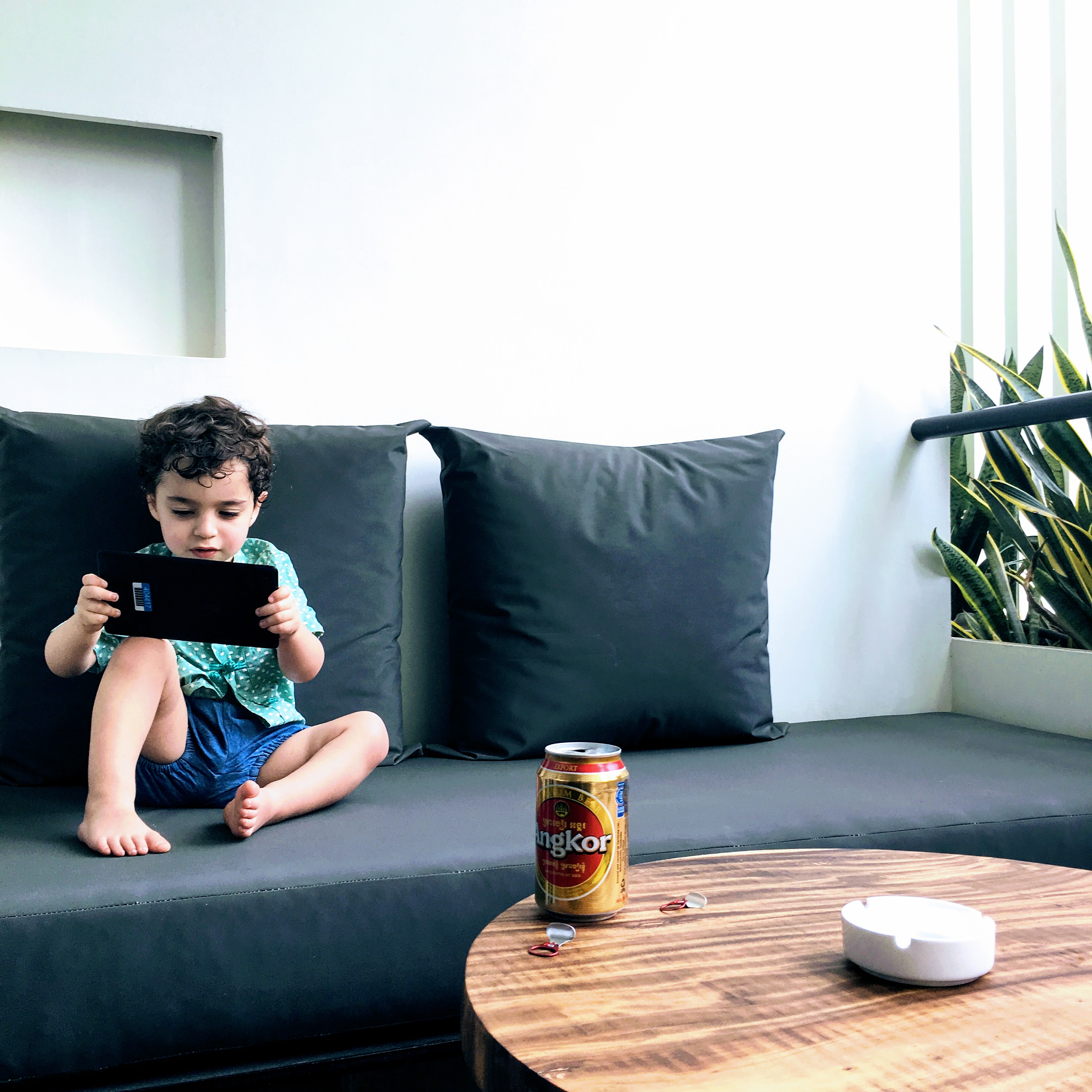 4. To continue on the technology theme, we always travel with a mini speaker which we connect to a phone. Firstly, to play nursery rhymes or lullabies to entertain the children or to get them to go to sleep but we also really enjoy using it to play some of our favourite tunes once they are asleep or to bring some calm (thank you, Nick Mulvey) or joy to a morning – family singing sessions are the best.
5. We would never travel anywhere without a buggy cover – this Bo Peep one is amazing as it covers you for every weather. We use it for rain but equally it protects against 96% of the sun's rays. It is also of course a great way to block out light and when we had just Jack, we'd just pop this cover on and have lovely meals out at night whilst he slept soundly.
Other things I'd recommend: (6) one of your kid's favourite toys / cuddly toys. We took our Ewan the dream sheep which amidst all the change, I think gave Sonny some sort of familiarity, (7) a big day bag that can fit towels / carriers so you're not carrying loose items, (8) and a small bag for your toddler to carry themselves – we used this super cute scandi one which gave Jack a sense of responsibility not to mention that it was one less thing for us to carry, (9) a portable cloth high chair like this one – we didn't actually need it this time as everywhere in Cambodia had high chairs but it always usually comes in handy, (10), an extension lead – just saves the worry of leaving adaptors in sockets and with various devices, it sort of makes sense, (11) some fairy liquid and a small sponge for washing up bottles, (12) some clothes detergent, (13) a big plastic bottle for refilling water, (14) a big empty linen bag which is so handy for food shopping / dirty washing, (15) coconut oil – comes in handy whether for moisturiser, nappy rash, sun burn or just to slap on you when you're feeling a little dehydrated. Such good stuff.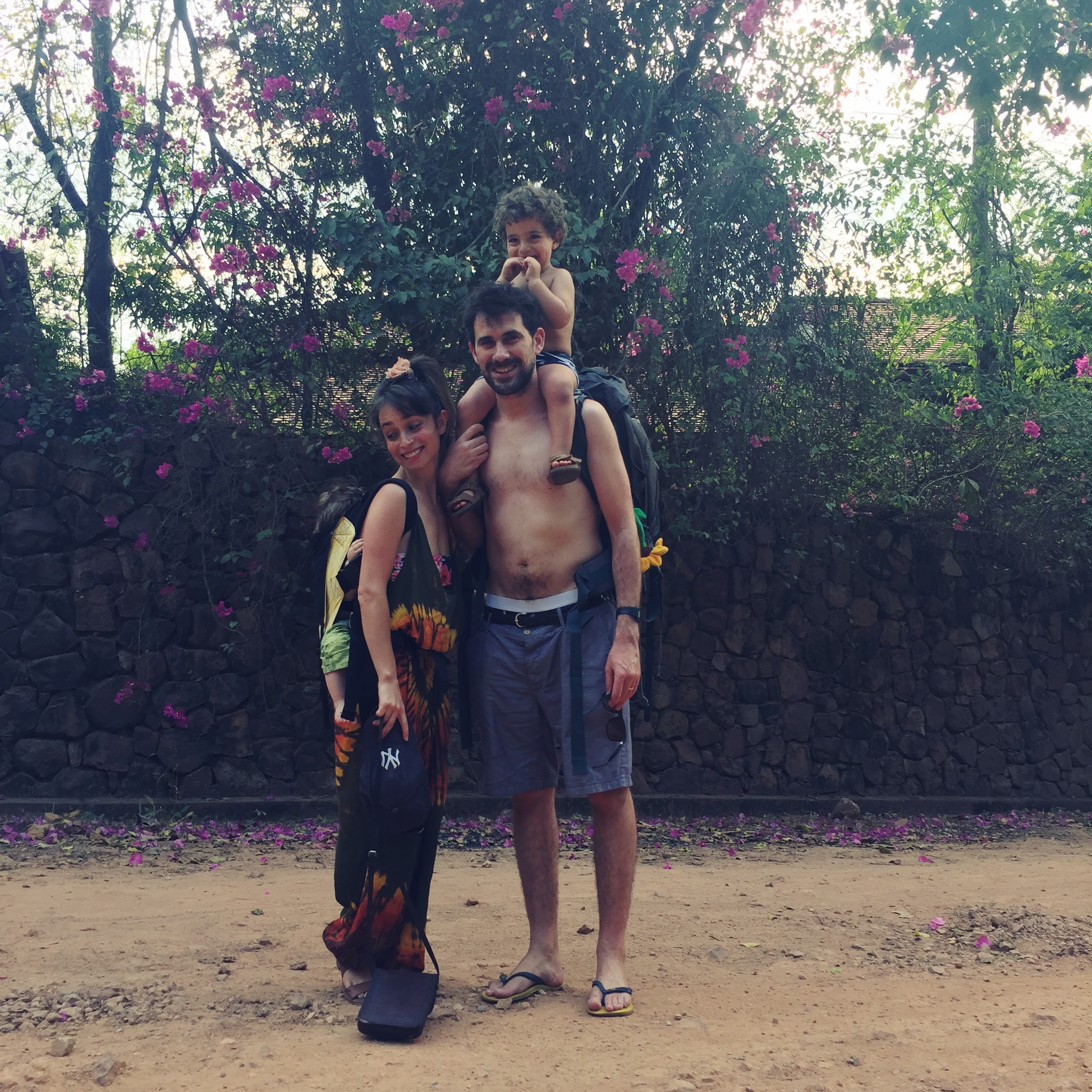 And the dud items….
1.Any form of sterilisation tablet / bag – we just asked nice waitresses at cafes who used soap and hot water and did a fine job.
2.Swimming trunks – the kids were mainly in nappies / nekkid. Just one less thing to think about. Swimming pools did pose a bit of a problem though as Jack was just not used to wearing anything. Cue a mini battle…
3.Hats and sunglasses for the kids – we just piled on the sun lotion religiously
4.Mosquito nets – we just relied on bug spray and fans
5.Bibs – our kids have never been a fan and on holiday we just embraced the mess / whipped clothes off before meal times.