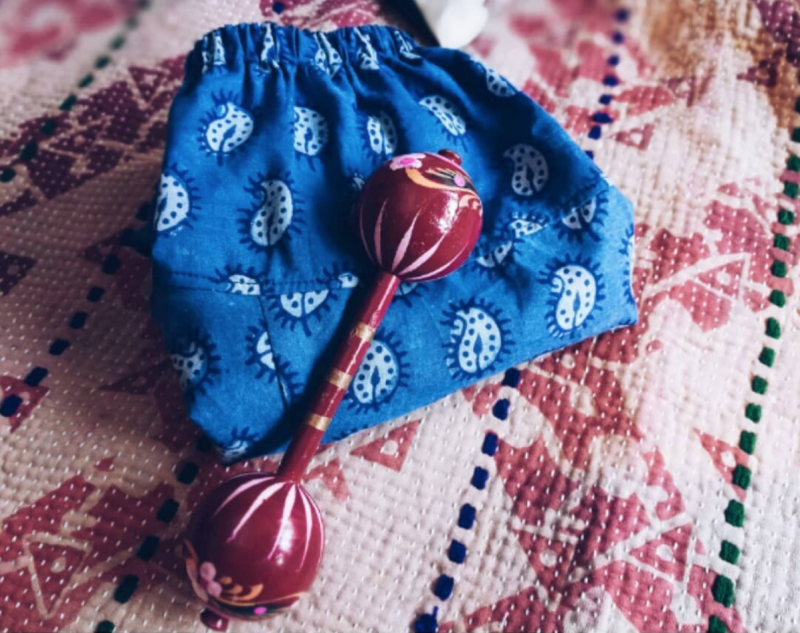 Harem pants, fisherman pants, hippy trousers, buddha pants…call them what you will, I am a huge fan of these baggy beauties and find any excuse to pop a pair on myself or the boys. They work with any season (just team with a cute oversized knit jumper in the Winter…), last for years, wash well, are super comfortable and look just a little bit cute too.
Here's a round up of some of my fave brands and the stories behind them and their makers.
Bohemian Island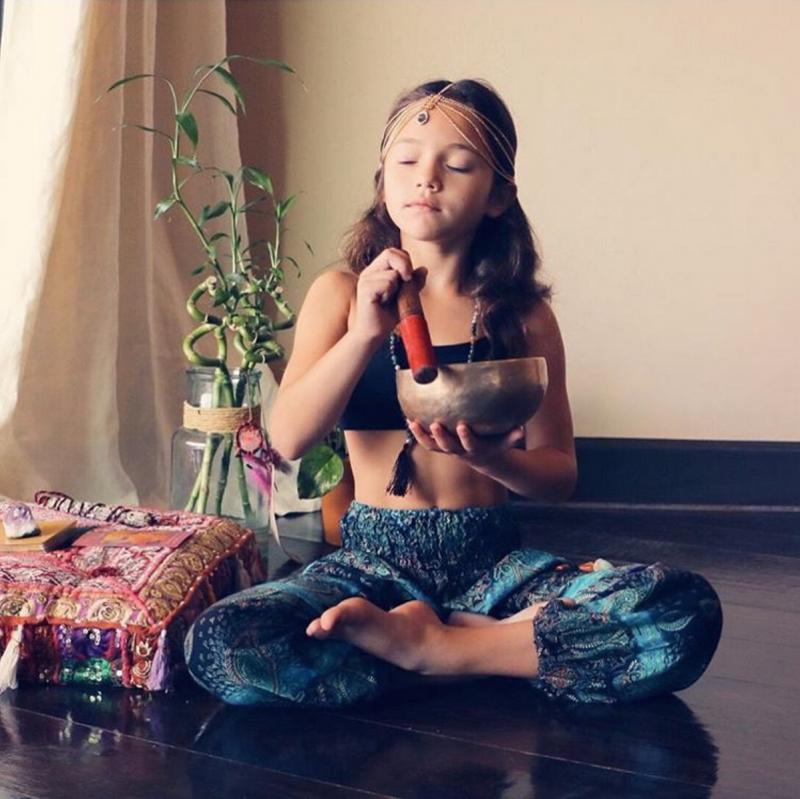 Bohemian Island offer a huge amount of different patterns and styles – there really is something for everyone, including for us parents. Based in Thailand, they donate 10% of their proceeds to the Soi Dog Foundation who look after stray dogs and cats in Phuket. According to Scott, who runs Bohemian Island, they started Bohemian Island "to change the way people think about comfortable clothing and to help save the thousands of street cats and dogs living in Thailand. We knew we could create a brand which offers a truly quality product which also helps to give back to desperately sick animals who otherwise do not have a voice. What do we need to know about Bohemian Island, Scott? "We use only the finest quality locally sourced materials and ensure all staff and factory workers are paid above average salaries for their area."
Sophie & Co.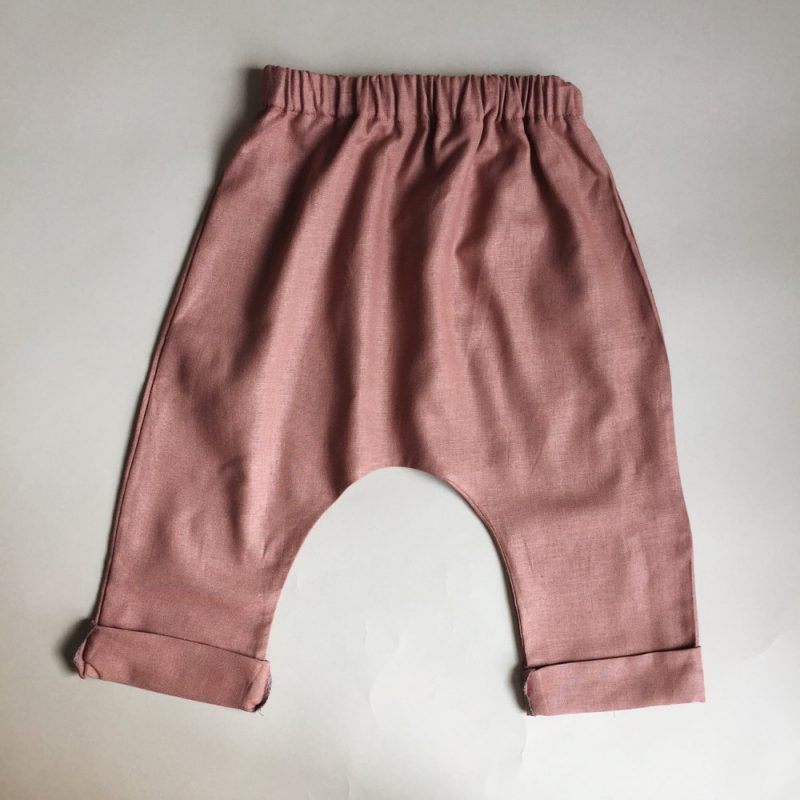 Sophie & Co. is something special and for me, offers a slightly more "premium" harem in its look and feel without costing a small fortune. Sophie also offers an awesome upcycle service whereby she'll create a 'new' piece of clothing for you out of an 'old' perhaps slightly worn garment you've got sitting in your wardrobe and then donates 10% of every sale to Labour Behind the Label. This is one brand to watch, folks. I asked Sophie how it all came about: "I'd hoarded a load of fabrics and wanted to make some trousers for Luna. A quick post on Instagram generated some positive feedback and it started there. There's something about exposing ideas that forces me have to follow through with it, I've lived by that rule ever since. Say you're gonna do it and you'll do it. If you don't, you're letting yourself down and look like a tit. See also: Boris Johnson."
Fox and The Traveling Gypsy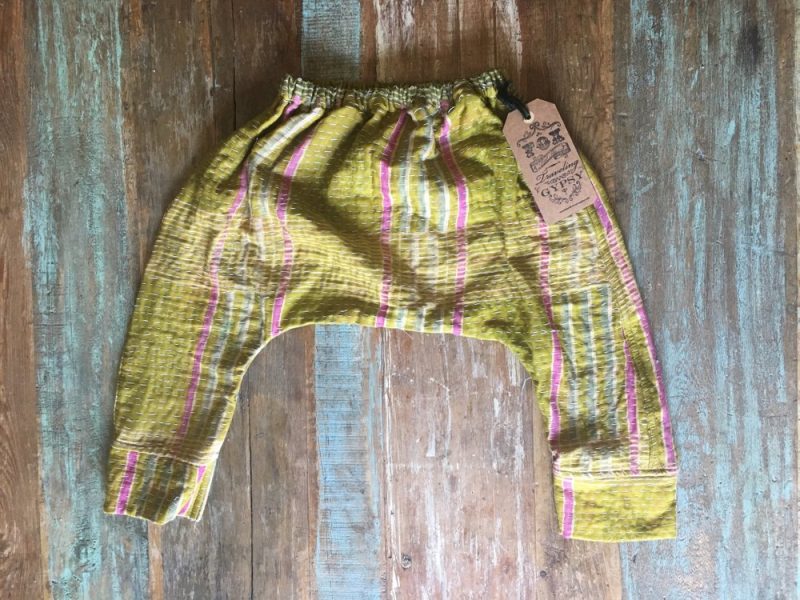 Based over in LA, Fox and the Traveling Gypsy have a special place in my heart as they were the first brand that I stumbled across selling harem pants. And wow, are they beautiful. What really strikes me about this brand, run by Desiree, is the quality of the fabric – it's super thick and sturdy without being stiff and the trousers wash amazingly (I bung them in the washing machine and wash at 30 degrees). This mama is also passionate about her clothes being made with love, and as such ensures that conditions and pay are a priority for those that work with her. A real gem of a woman (and brand!) Desiree says she started Fox and the Traveling Gypsy "out of the inspiration that motherhood brings!!! I had no idea how to sew but I knew I wanted unique, funky clothes for Fox. I literally found myself learning to sew my bloomers for an event that I had signed myself up to to sell before I fully knew what I was doing. The love just continued to flow!!!"
Om Baby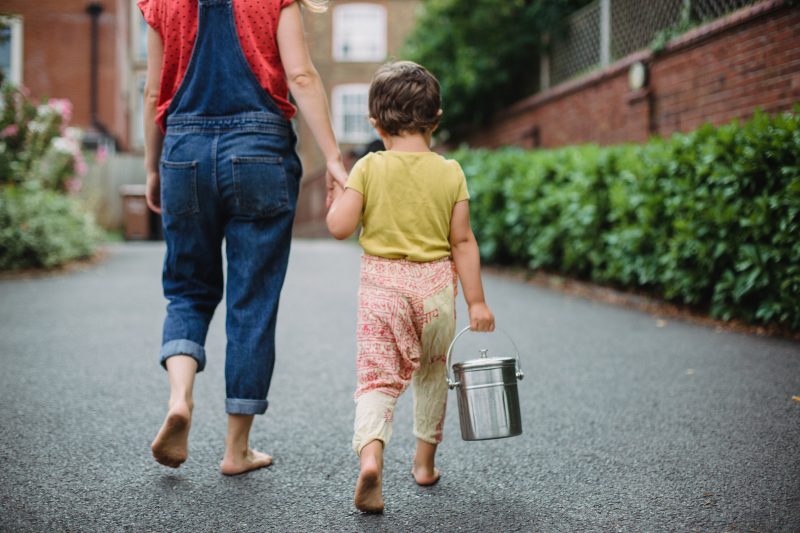 Om Baby is the brain child of Alice and encapsulates everything I love about harem pants: bright, comfy and versatile. Inspired by her travels to India and lovingly hand made in London, they also work well if your little one wears cloth nappies as they have lots of space around the bottom area. Alice has a background in trend forecasting and says Om Baby was created "after a spark of inspiration from a trip to India, a love of the harems style for my babe and a gap in the market for the original shape harem pants for babes." What else do we need to know, Alice? "I source hand bock-printed, naturally dyed cotton from India and then hand make everything in London. I'm passionate about practical kids unisex style that has longevity in its shape!"
Dutch Wolf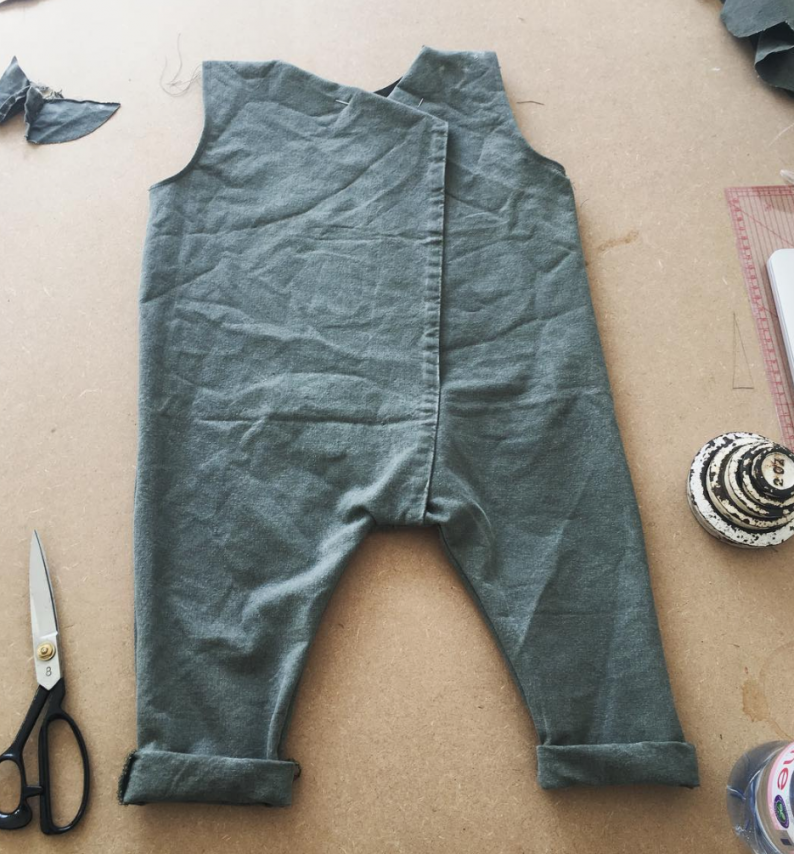 Dutch Wolf are new to me but I'm quickly becoming a big fan. Made from g2 military surplus & recycled fabrics, then reworked by Jodi, the maker, all of Dutch Wolf products are gender neutral and extremely hard wearing so you won't need to be constantly changing a wet bummed babe. Jodi started the brand after she was "sick of seeing the same styles saturating the children's fashion industry." She's also been trying to "move towards living a waste free lifestyle and after research, she was shocked at the sheer amount of clothing waste landfilled each year." But after seeing that the more ethical brands were out of her price range, she wanted to create an "affordable and ethical brand accessible to all."
Josiah Amari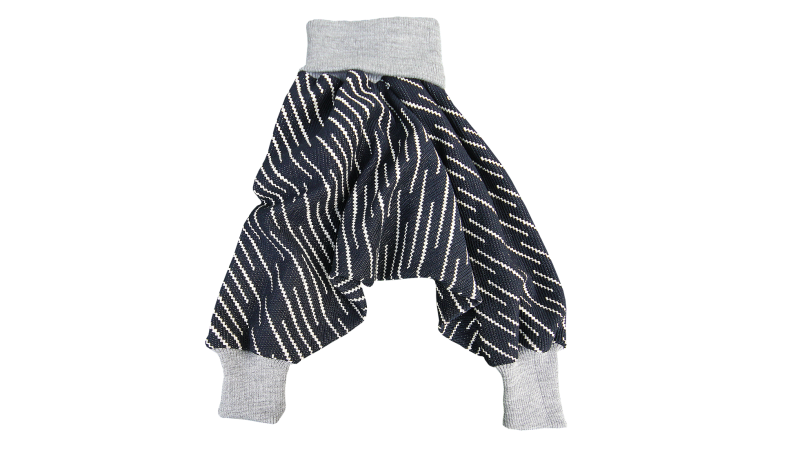 Josiah Amari is the brainchild of designer and tailor Maria Castillo and has quite a story behind it. Inspired by the sleek cuts and clean lines of Korean and Nordic designs, the shop opened 3 years ago in Camden Market when Maria had just £4.50 in the bank. She is a domestic abuse survivor and opens her stores to other mums that have their own businesses and hustle hard for their families. The brand is named after her youngest son Josiah as when she first taught myself to sew, it was so that she could make clothes and spend more time with her kids! Maria says "the brand developed as Josiah got older and I wanted to find fashionable, affordable, comfortable clothing which was practical! I also wanted to create something that wasn't on the high street!"
Any other great kids harem pant brands we should all know about? Also, which adult harem pant brands do you know and love?
Emma xxx