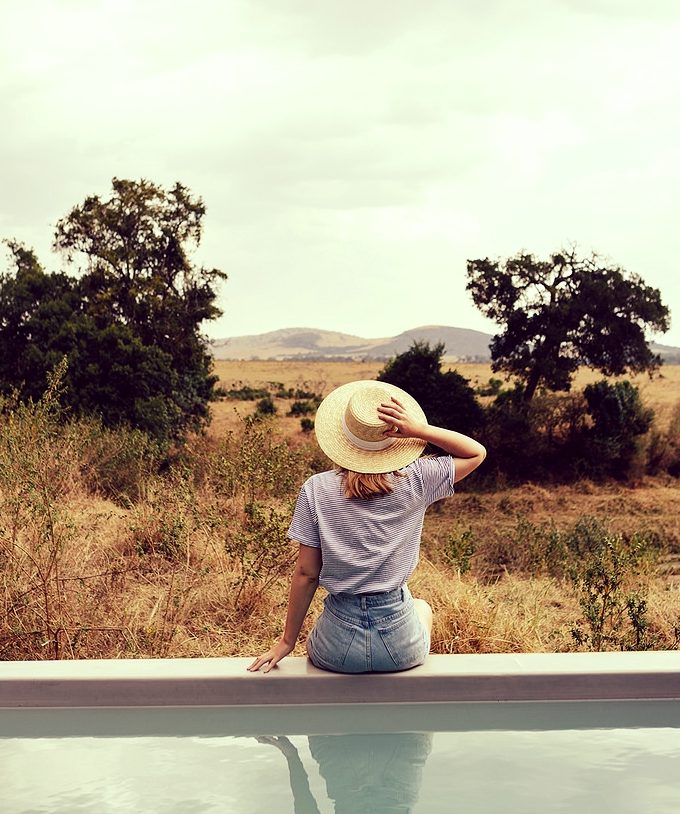 Today on Mamalina Meets, I talk to Liv Purvis – Fashion, travel and lifestyle blogger extraordinaire who opens up about what makes her happiest and how she's changed over the last year.
1. What gets you out of bed in the morning?
Usually either my very excited dog, Maggie (who seems to only like sleep when I'm busy on m laptop), or my alarm after having snoozed it about 10 times. Realistically though it's the promise of being able to do something I love for a living- which makes me feel very lucky indeed.
2. What's the first thing you do once you are up?
If the dog has already been let out I normally make myself a cup of Earl Grey and then a bowl of something sweet for breakfast! I usually then switch on my laptop and start filtering through emails to start the day.
3. Tea or coffee or 'erb?
Tea all the way! Earl Grey or Breakfast please.
4. Fry up or healthy?
Honestly? It totally depends. Most days it's healthy (or my idea of 'healthy' which is either cereal or granola and honey)- but if it's a lazy Sunday I'm an eggs and bacon lady if I have time!
5. What is your biggest guilty pleasure?
Probably just switching my laptop off and indulging in a good feet-up TV watch.
6. When are you happiest?
With my family. Total no brainer- I'm a huge family girl.
7. What makes you angry?
It would take more than a sentence to properly articulate it but injustice, inequality and suffering (sorry to get deep)!
8. In the last year you have become…
Slightly more independent and definitely a little more well travelled!
9. If you can pass one piece of advice on to your former self, what would it be?
Try not to worry about people that don't worry about you, keep laughing and always count your lucky stars.
10. And finally, crunchy or smooth? (peanut butter)
Crunchy!
See more of the lovely Liv at www.whatoliviadid.com