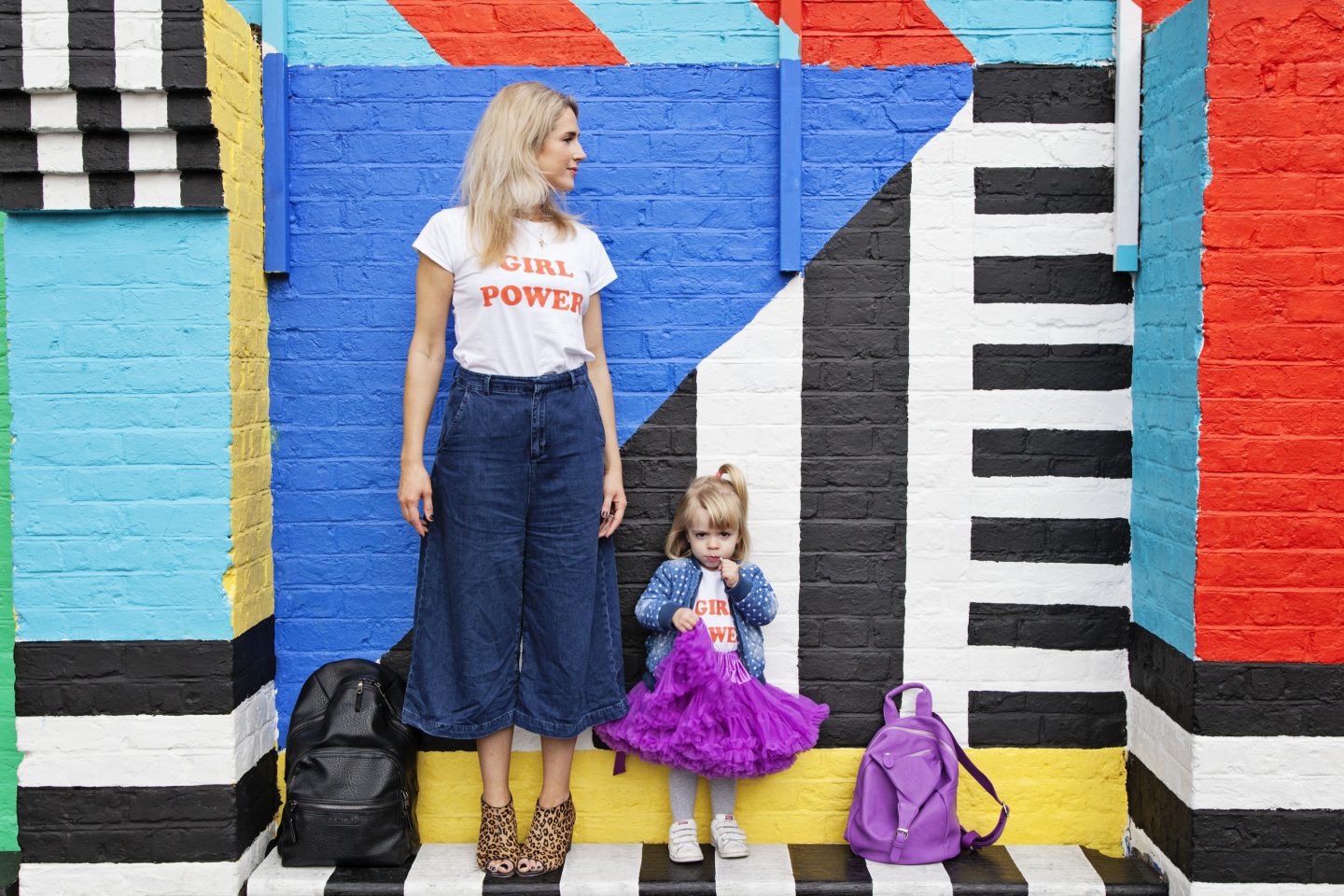 …MOTHER PUKKA. She's one of my absolute fave people out there right now, hilarious, amazingly lovely and boy, does she know how to work a wall. Here's some insight into what makes her just so Pukka.
What gets you out of bed in the morning?
The urchin. It's relentless.
What's the first thing you do once you are up?
Put CBeebies on. Then tend to the urchin; then combine the two. Then I try to Sellotape my face together.
Tea or coffee?
Coffee. I went for a coffee at Itsu the other day (mainly because you get a free banana) and was in a bit of a rush; the lady said 'Our machine is broken. Do you want me to just give you tea?'. Tea wouldn't even make a dent.
What is your biggest guilty pleasure?
Pyjama cocktails on a Tuesday night. One of my best mates lives in Dubai and we just Skype in our pyjamas with mad-looking cocktails (made from the dire contents of our sad booze cupboard and garnished with 'stuff from the fridge'). Comfort cocktailing at its best.
When are you happiest ?
With my husband and daughter.
What makes you angry?
The people who elbow you getting onto the Tube. Oh and the judgers. Each to their own; work on your own happy stuff and leave others be.
Who do you respect?
My Grandma. She brought up two kids in the war.
If you could live anywhere in the world where would it be?
Leyton in East London. We're trying to buy a house there and it's driving me nuts, so please send good vibes.
Motherhood is…
Like waking up to Christmas every day. And then realising someone unwrapped all the presents and did a wee on the carpet.
Mae is… 
My spirit animal.