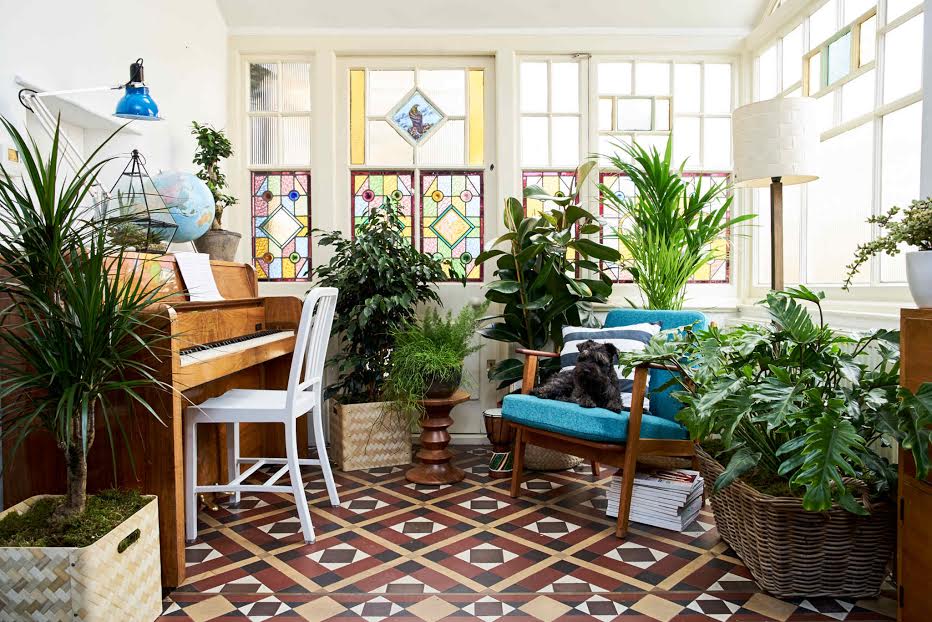 I had the pleasure of interviewing Georgina Wilson-Powell, the brains behind the totally awesome independent Pebble magazine. Pebble is not about 'sustainability' as you might know it. It's not about intimidating or even dare I say it, boring concepts. It's about so much more: Permaculture. Knitting. Whizzy futurists. Slow fashion. Open sourcing. Foraging. Crafting. Eco-villages. Food waste. Forests. Mindful discovery. Protecting the seas. Great food. Local food. New manufacturing models. Conservation. Organic skincare. Vegetable leathers. Vertical farms. Staycations. Kayaking. Thinking differently. Travelling lightly. Traditional skills. Zero waste. Turning plastic bottles into clothes and shoes. Dressing well. Creating communities. Enjoying our lives without harming the planet. Supporting people who have taken a risk to find a better way of doing something. Challenging the status quo. Zero waste cocktails.
In essence, it's a magazine about living a good life full of adventures, they share and promote positive stories from people doing good around the world and crucially, they're paving the way for helping us incorporate these things into our own lives. Here's what Georgina had to say when we caught up….
1. what gets you out of bed in the morning?
Instagram. And a crazy long to do list. Seriously, although running a start up magazine is pretty full on and overwhelming at times, it's a joy to be able to talk to amazing people doing amazing things, write it up and share it with our audience. We're all about #pebblesmakeripples, but even if we only make a small positive impact that's worth getting up for.
I long for a dog. I'd like to get up every morning to walk the dog.
2. whats the first thing you do once you are up?
Sadly it's usually post to Instagram, check Twitter and write the daily news piece for the site. Once that's done I realise I'm still in my PJs and then I run around like a mad thing, half dressed, half answering emails. My ideal morning would be to get up and do yoga in a quiet light filled room but my flat's so small there's nowhere to do a down dog without bashing into a wall.
3. tea or coffee or 'erb?
Is it bad that running an ethical living magazine has pushed me back into the arms of caffeine? It's coffee if I'm out a meeting or I do love the Pukka Turmeric Gold tea for home. Like a hug in a mug.
4. fry up or healthy?
Healthy. Whatever's in the fridge goes into a smoothie. Which never looks anything like the ones you see on Instagram.

5. what is your biggest guilty pleasure?
Work wise? Having a bath in the middle of the day. At the moment I'm working from home (we move into an office in October) so I'm making the most of it.
Life wise? Dodgy 80s Drive Time ballads and the kind of pick n mix sweets that have sat in a newsagents for years.
6. when are you happiest?
By the sea. I grew up on the Suffolk coast and after years living in the city, I've started to yearn to be back by the water. I don't want to be in it or on it, but just watching the waves or hearing the lapping water and the clink of sail masts. Ideally it will be paired with an ice cold G&T or a cream tea.
7. what makes you angry?
How long have you got? Mostly waste. 15 million plastic bottles wasted a day in the UK. 7 million coffee cups. Ridiculous levels of packaging. The realisation that most people don't have the info they need or the financial independence to make more eco-aware choices. Feeling as if we're going backwards as a society. Inequality. Donald Trump. Brexit.
8. in the last year you have become…
Far more knowledgeable about ethical fashion, plastic waste, zero waste and also a lot more empowered. I'm learning how to grow veggies and compost (ready for my dream smallholding life) make my own toiletries and I've learnt how to knit.
9. if you can pass one piece of advice on to your former self, what would it be?
Get on and follow your passions and don't care what other people might think. Embrace the geek.
10. and finally, crunchy or smooth? (peanut butter)
Erm, can I have both? Crunchy on toast, smooth in everything else. Added PB to a curry recently – a revelation.