If you're looking for Manhattan sophistication without the business of a city, with a large dose of breathtaking scenery, then Upstate New York is your answer. The area, which surrounds New York City and extends all the way to Canada, is dotted with hundreds of beautiful small towns which take you right back to nature, are gorgeously quaint and yet are totally chic and effortlessly 'cool' due to the epic shops and eateries that populate them (or at least the ones we visited). Forget the Hamptons, some of the spots we saw look like something you'd find in small French villages, or in a painting (indeed the area was historically a haven for artists fleeing the city for some inspiration and respite in the 1800s). Below I'm outlining our itinerary, which was just a handful of towns – there are so many to pick from so I'd recommend you do a bit of research ahead of time to decide if it's nature, food or shopping you're after. Also we hired a car after staying the weekend in Brooklyn but it's worth noting that you can also access many of these places by train.
And so it was one morning, with a tummy full of pancakes and too many mugs of strong coffee, that we headed North on Route 32…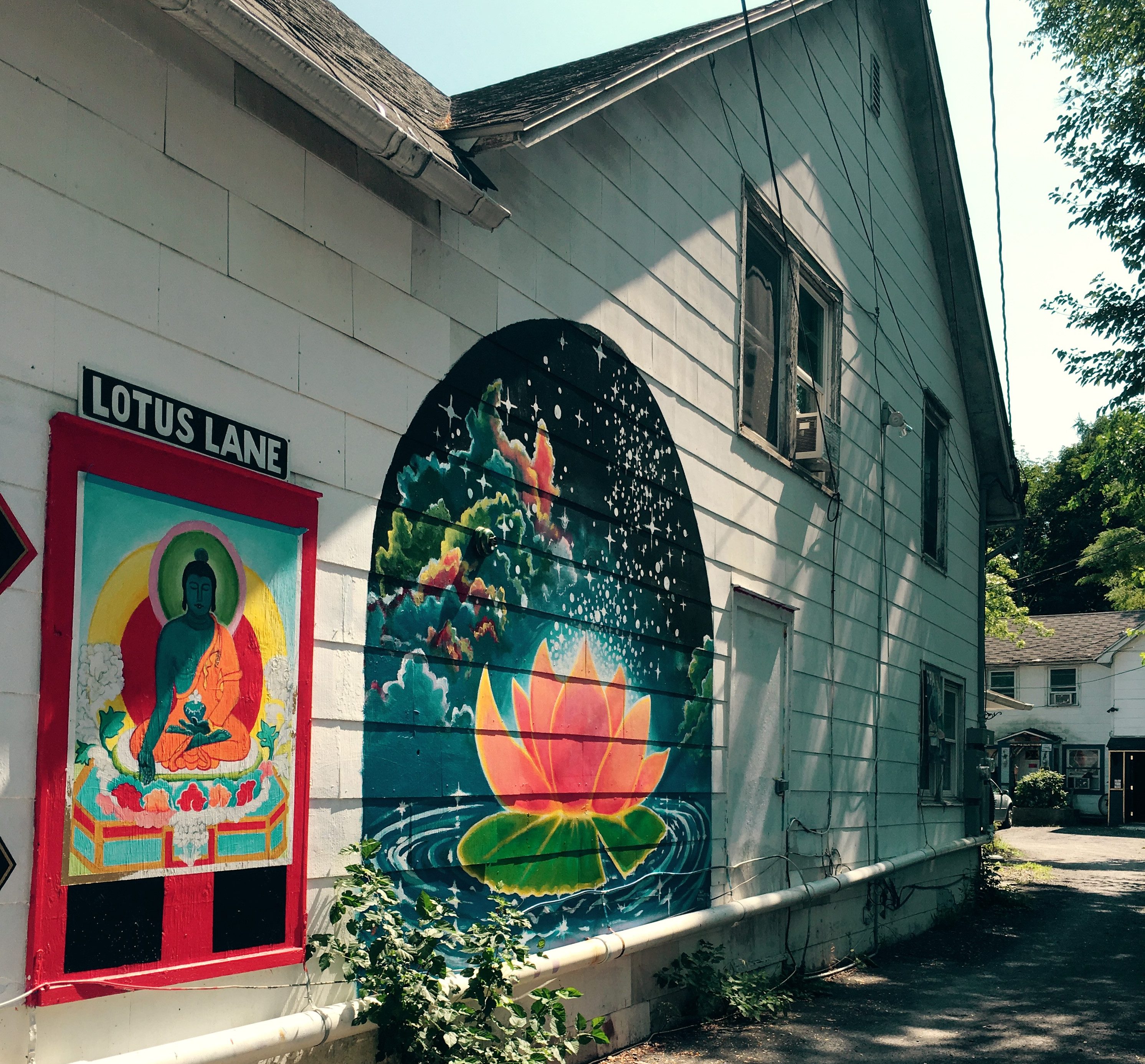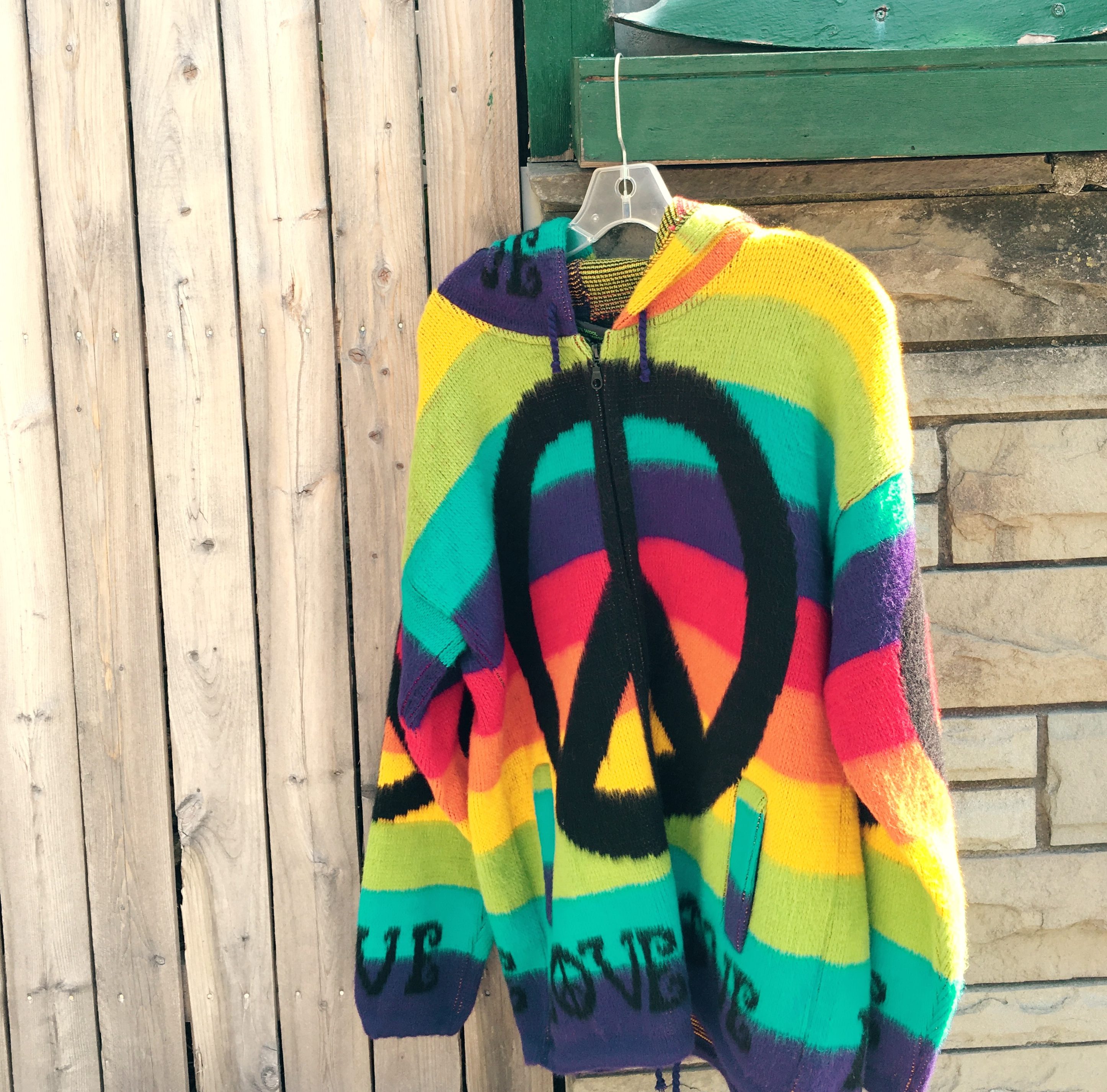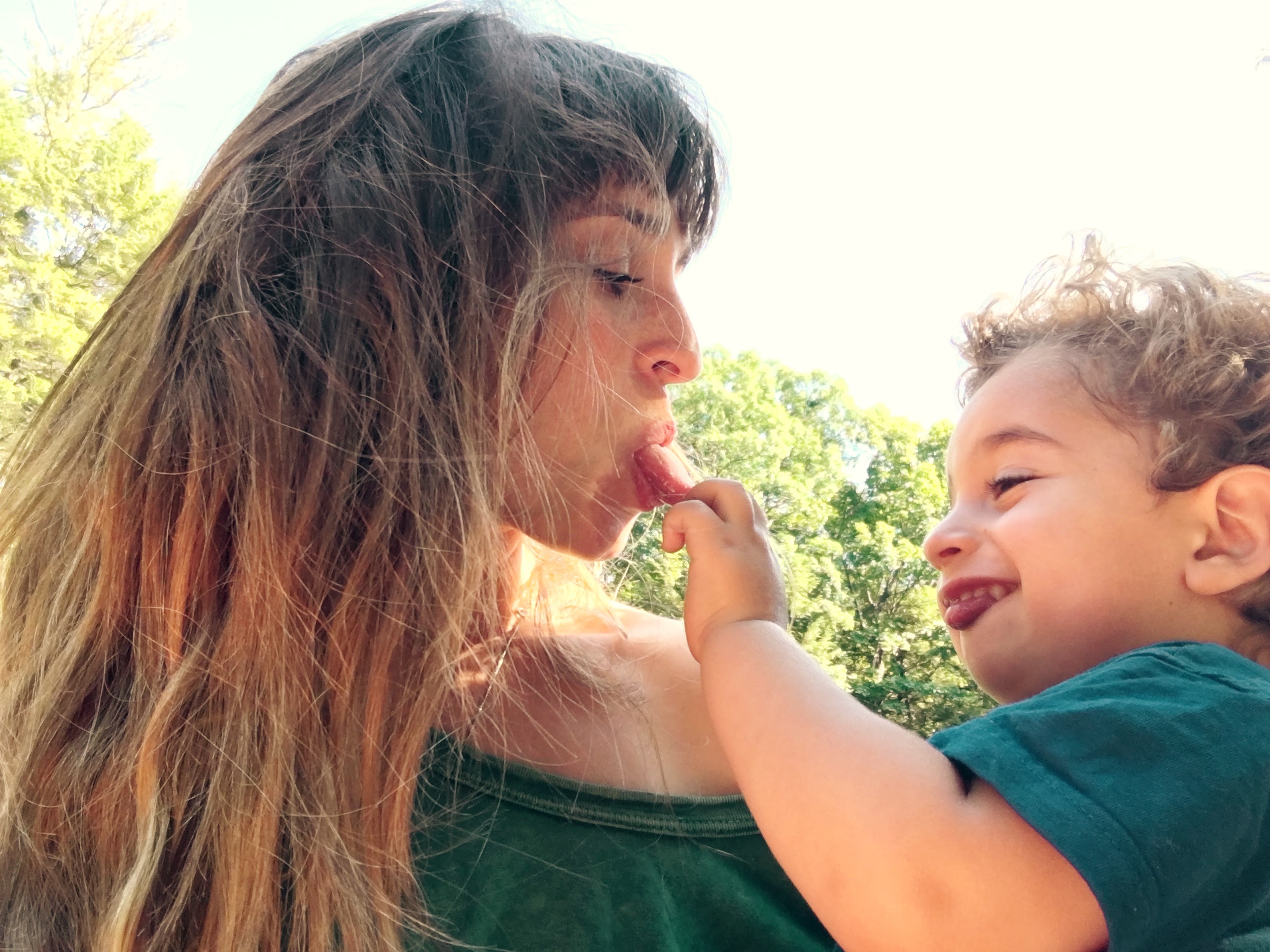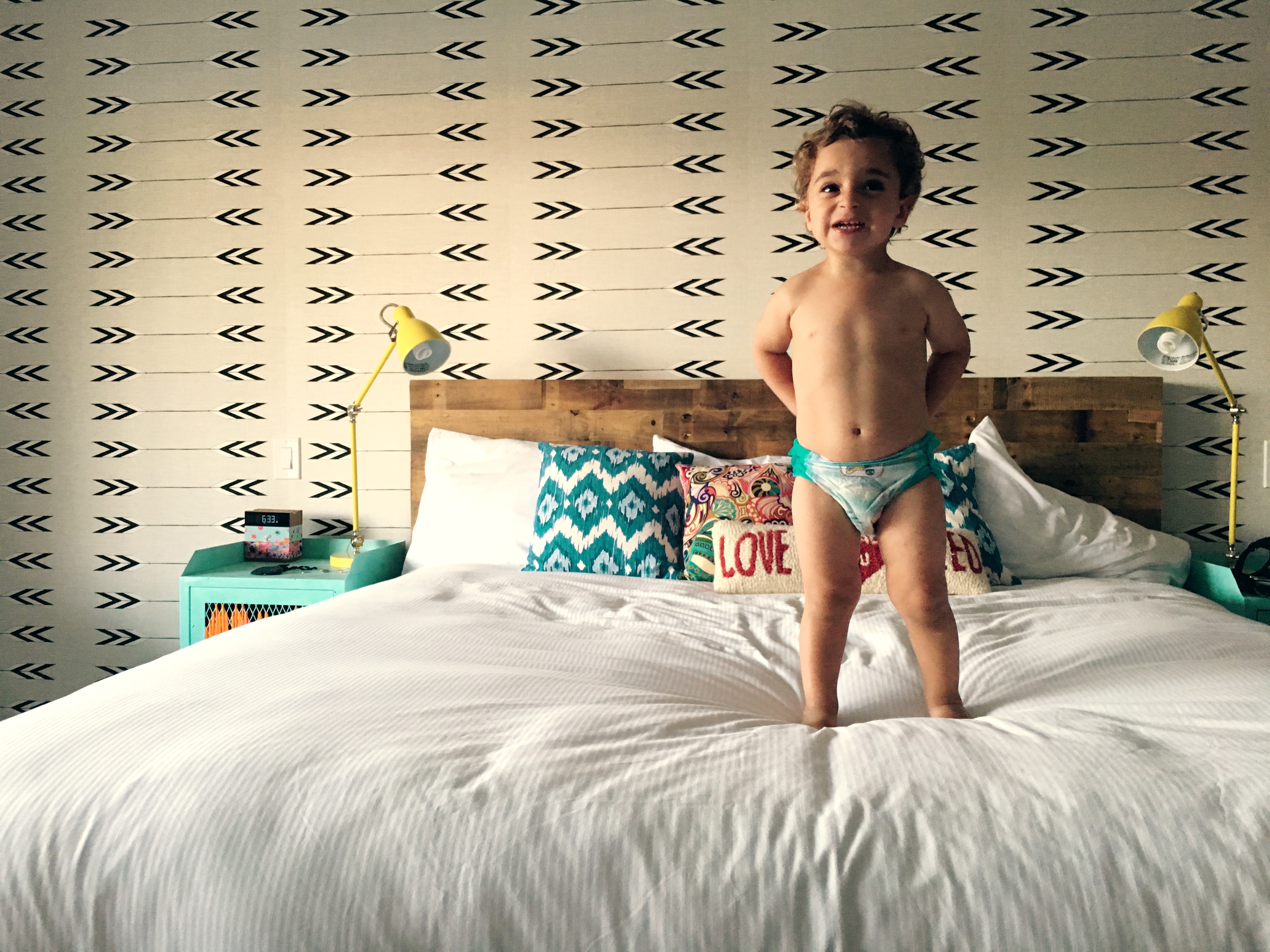 Woodstock
Our first stop was Woodstock which, before I go on, must get one thing out the way: Woodstock is not where the famed festival took place. (It actually happened down the road in a place called Bethel – head to the Bethel Woods Centre for Arts to see the original site). That said, the town carries over a truly arty spirit with a good dose of tie-dye wearing folk and bearded hitchikers to give you a good feel of the energy of the festival. We stayed at Hotel Dylan which had super stylishy decked out rooms, a small but perfect little pool and a bonfire at night which was fun to sit around with some of the other guests (even if we did slightly cramp their style with a 3 month old babe in arms) That said, we can't quite put our finger on it but we found the vibe a little sterile and the continental breakfast they put on during the weekend was really poor. The hotel is a short drive into Woodstock town which made it quiet but bear in mind that you'd need to have a car or take a taxi to get into the centre.
Food wise, Shindig provided some of the tastiest food we ate our whole trip – serious comfort food made from organic,  seasonal ingredients which meant that our order of just a burger and grain salad tasted outrageously delicious. Another favourite of ours was Garden Cafe which is a must for any vegan – there is a gorgeous, spacious garden and bar which was divine for basking in the sun. The staff are also lovely and there is a really lovely laid back vibe in this spot. For something entirely relaxed, one evening we tried Tinker Taco Lab , a cute taco joint with seating outdoors and a simple menu of tacos and tamales. Just remember to order enough – they are super delicious but the portions aren't huge (or expensive) so be generous with your ordering. And don't forget to try one of their delicious margharitas from the bar (though you'll probably want to drink yours on site – as opposed to taking it away which is what we had to do once we realised that we should probably put our toddler to bed circa 10pm) Oh and ice cream at Jane's Icecream is a must – the cinnamon crumb cake is other worldy good. I had to share mine with Jack, which I didn't appreciate (neither of us did)
There is so much to do in Woodstock from art galleries to hikes to shopping. Highlights for us included an afternoon at the beautiful Big Deep watering hole and a morning spent meandering around the shops. Simply wander up the main drag and you cannot fail to be pulled into one of the many interiors, food or clothes stores. Woodstock General Store sells the cutest backpacks and candles I think I've ever laid eyes on, I wanted every single cushion at Shop Little House whilst The Golden Notebook is full of unique kids books and accessories: a "Goodbye Moon" tote bag anyone? Yes please. You can also do stunning hikes all around the area and the town itself, nestled at the base of Overlook Mountain, is a great place to do some hiking. We*attempted* the two-and-a-half-mile trek up (and I mean up it – it is entirely uphill) Overlook – there are apparently amazing views of the Catskills and Hudson valley but I say *attempted* as we had to give up half way up; we (well, I) had been a little too ambitious and the upper lip sweating and ergo wriggling had become a bit much. We probably should have opted for the more suitable Kaaterskill Falls hike….#ihateitwhenthehusbandisright.
Hudson
Next up on our Upstate travels was the town of Hudson. With hundreds of historic buildings of every architectural style you could imagine and a plethora of classy restaurants, antique shops, art galleries and cool boutiques and located just by the Hudson River, for me Hudson felt like the epitome of all I've learnt Upstate New York to be; that is, an urban gem set in Nature with a huge amount of charm. Hudson is very easily accessible via train on the Amtrak so there is no need to rent a car, and the town itself is totally walkable – basically everything you need is centred around Warren Street. We stayed at the wonderful WM Farmer and Sons Boarding and Barroom which for so many reasons I can not recommend highly enough. It is perfect for families in that our room (we stayed in the Ann Marie Suite) also had a kitchenette and a living room which gave us plenty of space to spread out and really feel at home. The bathroom had a beautiful clawfoot tub which I won't lie, I pretty much jumped straight in to as soon as we arrived, and the accompanying gorgeous toiletries didn't go amiss either. Indeed, the attention to detail at WM Farmer and Sons is pretty spectacular; from freshly ground coffee and biscotti left in the kitchen to the fact that each room is decorated slightly differently (ours had a huge splendid vintage American flag hanging high above the bed), the thought and care that has gone into creating each space is evident. The fact that our room was right above not only a super cute coffee shop serving up amazing coffee and freshly baked muffins in the mornings, but also one of the best restaurants in town was another huge bonus. It meant that with some help from the iSitter app, we were able to leave Jack sleeping in his cot upstairs whilst we wined and dined downstairs. Do not miss the heirloom tomato salad – sounds simple but those tomatoes will stay with me forever. I'd also like to give a special shout out to their staff who were some of the friendliest folk that we encountered during our whole trip Upstate (we spent one early evening hanging out with the owner and their kid at the local playground and drinking cocktails together).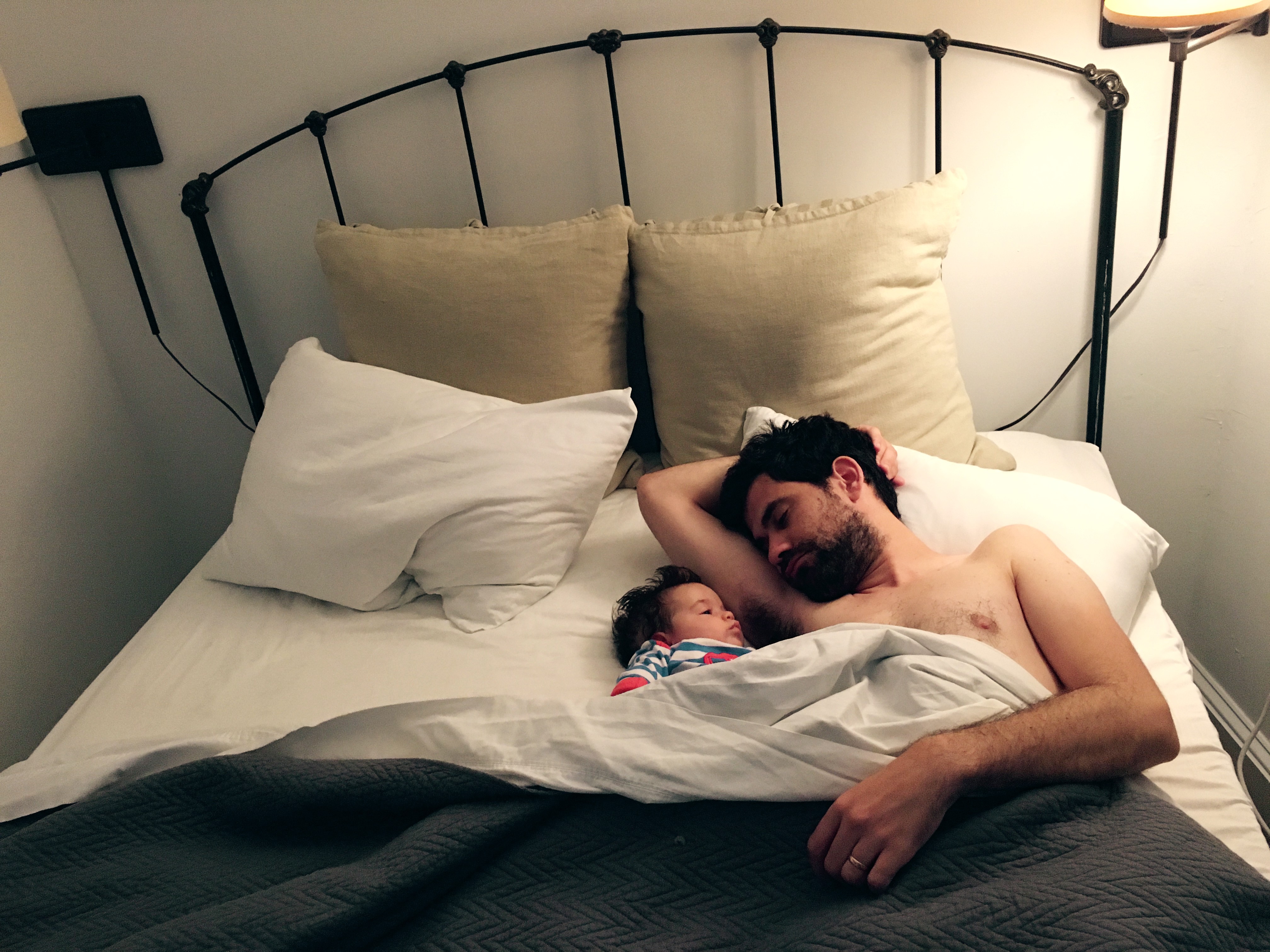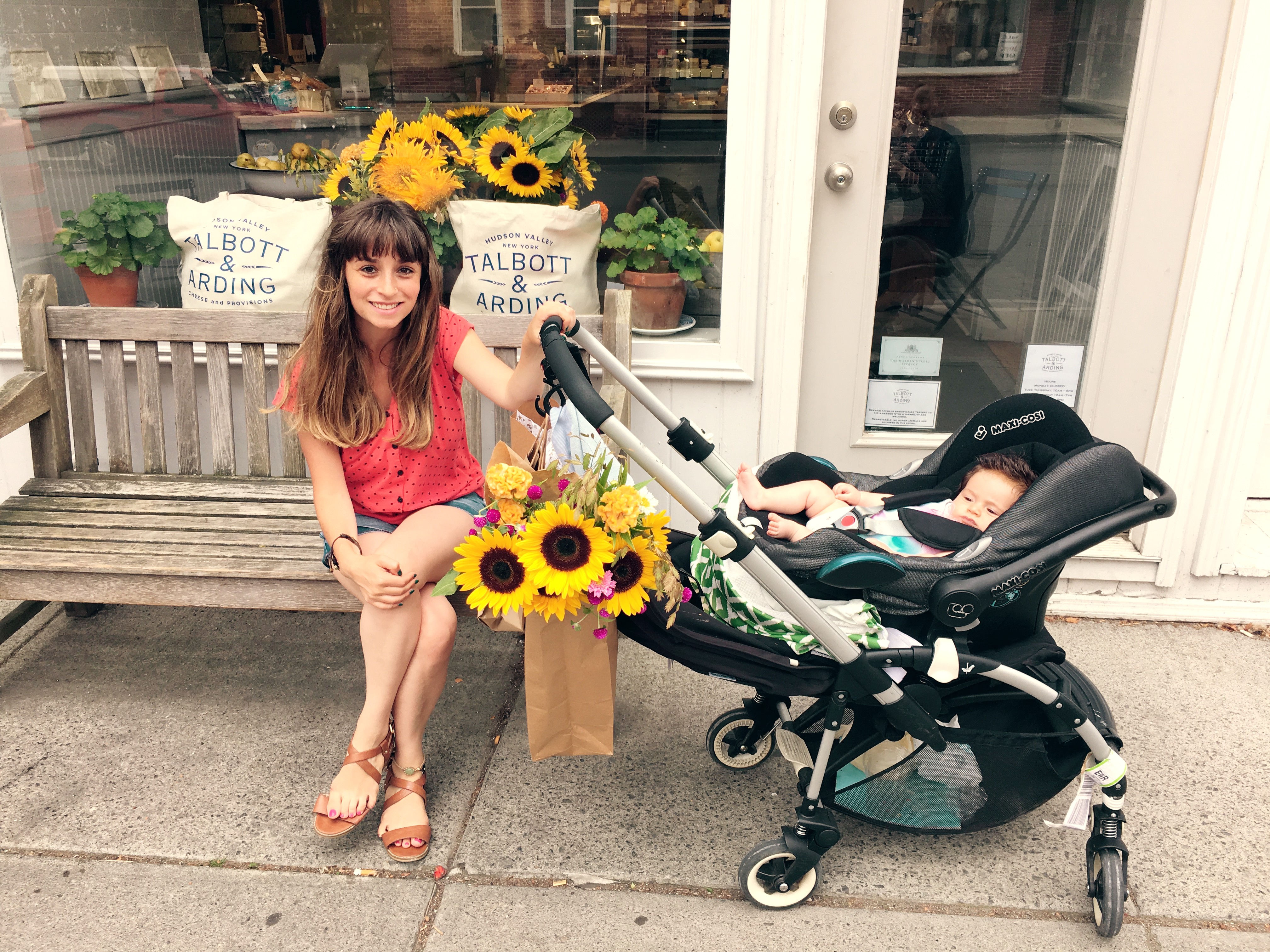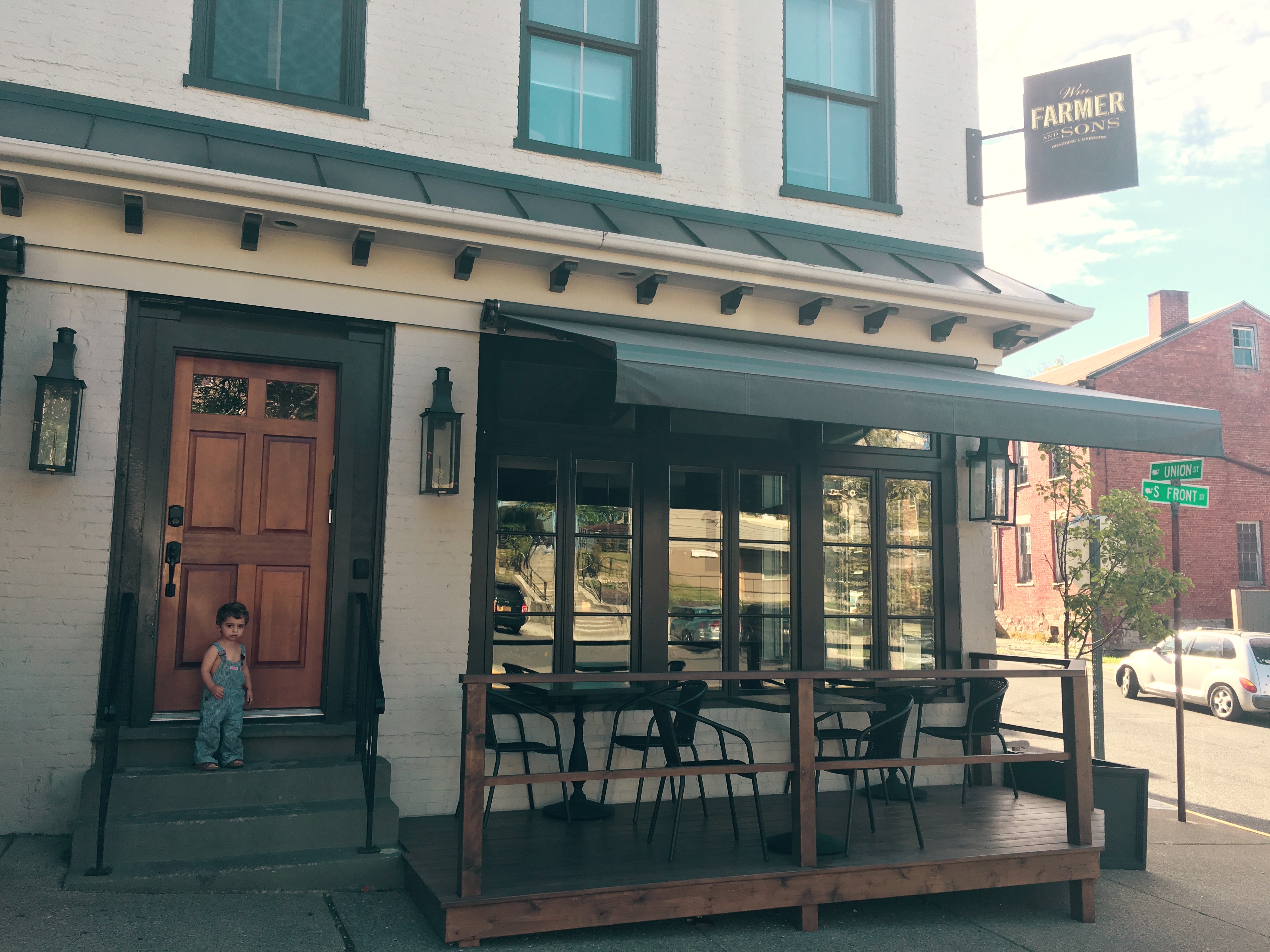 The activity de rigeur here in Hudson is simply just strolling up and down Warren street popping in and out of all the stores and eateries. Do not miss Relish where all we ordered was an egg and kale sandwich and some oatmeal but I cannot stress to you how delicious and fresh both were. For picnic provisions, head to Talbott & Arding (or just pick up a gorgeous bunch of sunflowers like I did!), try Moto Coffee Machine for motorbikes to entertain Jack and baked goods and strong coffee for parents and Food Studio which gives local food a Vietnamese twist is supposed to be amazing. Also don't miss Grazin' for their burgers and Bonfiglio and Bread for out of this world delicious sandwiches.
CALLICOON
We spent the final part of our roadtrip in the small sleepy towns of Callicoon and North Branch where we enjoyed some unforgettably slow and wonderful days. We may well have just passed these towns by had we not had the opportunity to stay at the small and perfectly formed North Branch Inn and Nine River Road – two of the most beautiful hotels we may in fact ever stay in! Both hotels, together with The Arnold House, are owned by a husband and wife team and together with a super friendly but discreet team of staff, really make you feel like you're staying at a friend's house rather than a hotel – in all the right ways.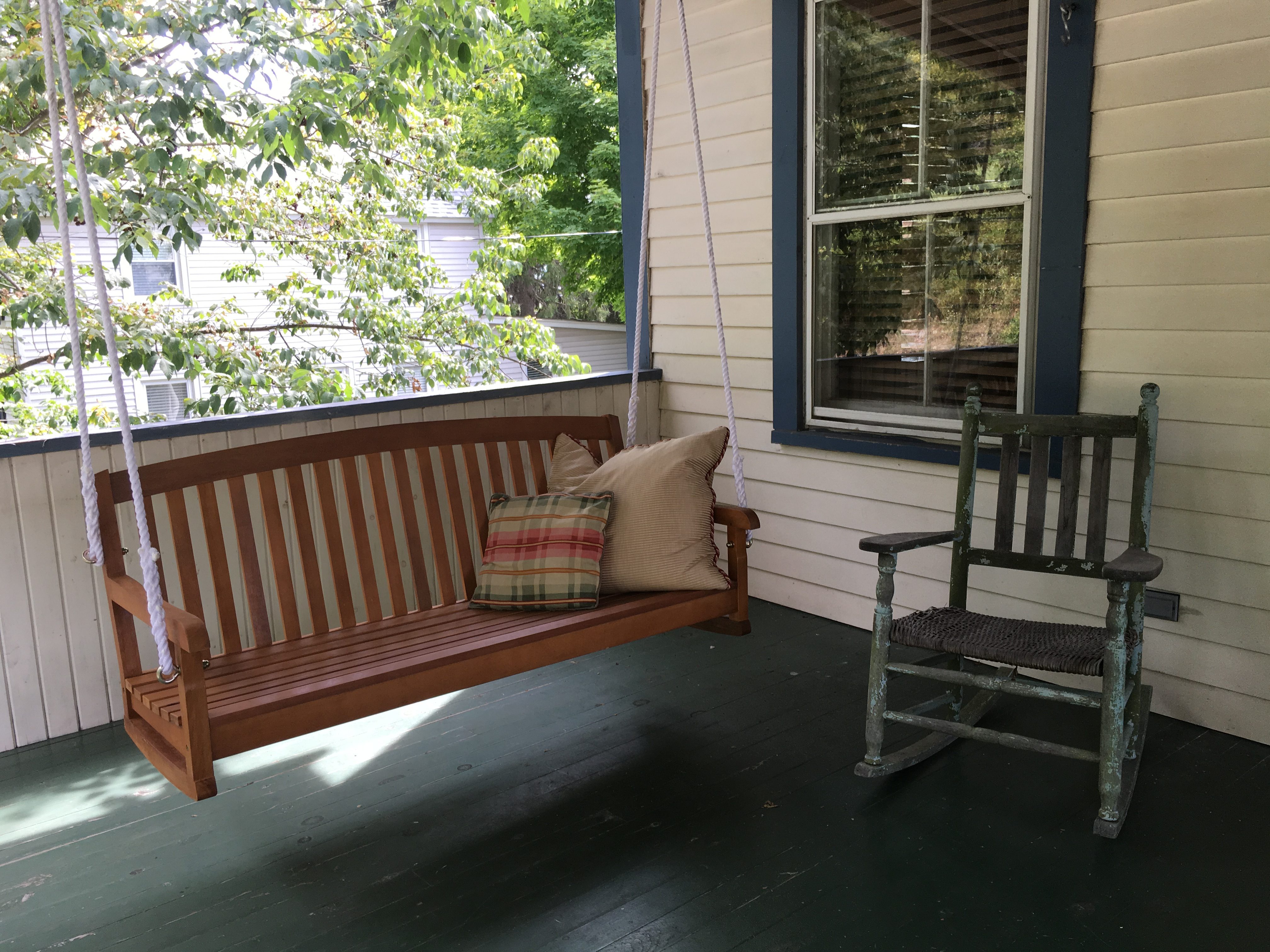 Totally unpretentious, but super comfortable. Think plates of chocolate cookies left out for you (not to mention the huge vat of sherry), postcards ready to send home, boardgames, Malin and Goetz bath products, firepits, rocking chairs that you cannot resist flopping down in, crisp cotton sheets, antique lamps, libraries, to name just a few of the details that these beautiful places offer up. Oh and the beds. I cannot describe the magnitude of the beds. (For anyone that knows the chain, the hotels reminded me a lot of the Soho House hotels) Finally, a big highlight is the two-lane wooden bowling alley (seriously old school – it dates back to the early 1900s!) at North Branch Inn – Jack was beside himself with excitement and spent a good hour (could have spent longer) pushing balls up and down the lane whilst staff looked on amused (and totally cool with it!).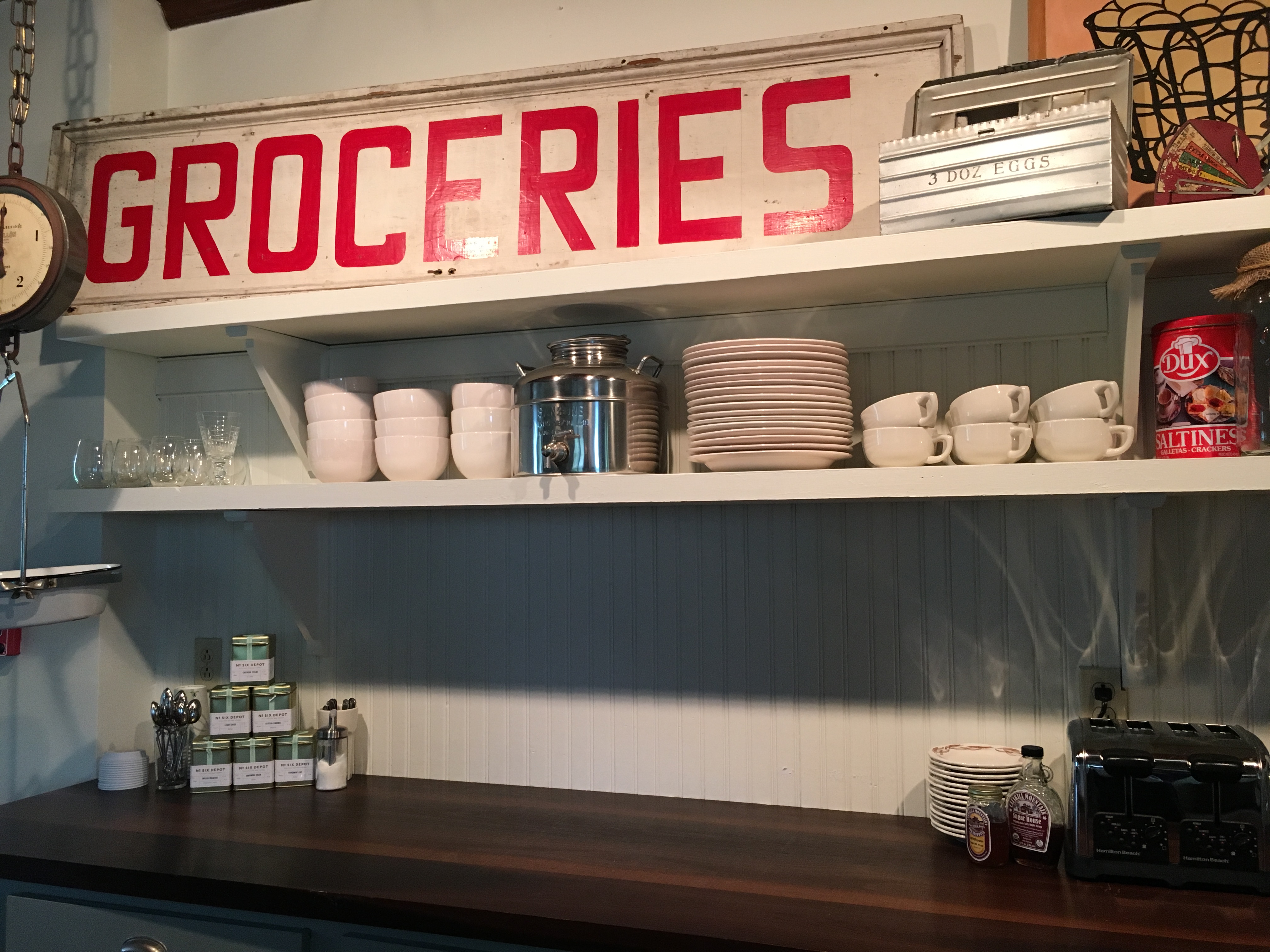 As I said, these towns are sleepy so the emphasis when you are staying at these hotels is to take it easy, enjoy a coffee in the hammock and soak up the beautiful countryside that surrounds you- both properties are located besides water. You won't want to rush anywhere. When we did venture out, we spent one blissful afternoon lazing by Crystal Lake (there is a 1.3 mile circular around it which sounded gorgeous but we were having a rather dreamy time in the water so didn't want to move. If you do go, remember to check for tics afterwards).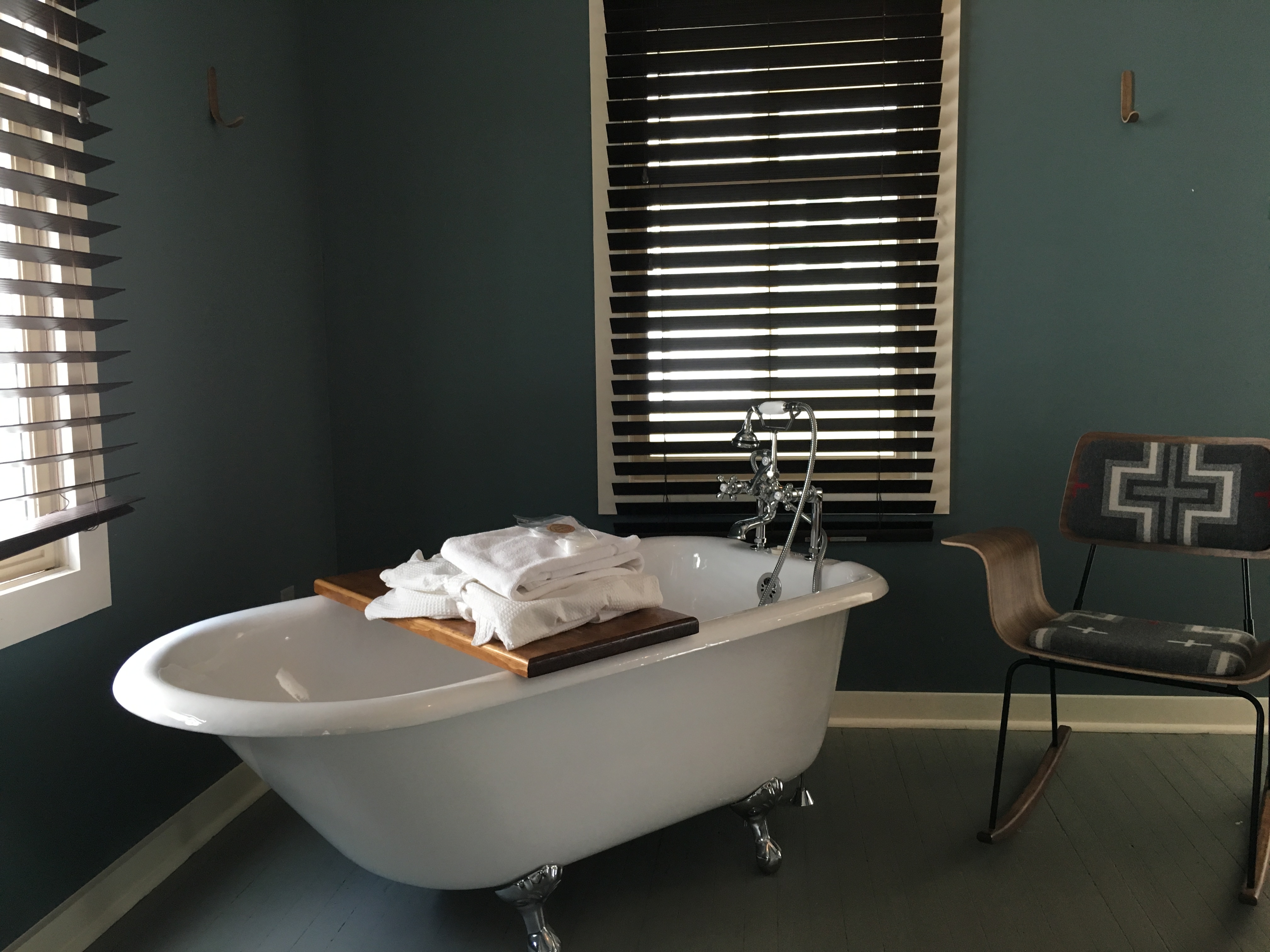 If you have kids definitely check outApple Pond Farm – it's very rural and rustic so phone them first to check that they are around – but it's a wonderful, fully organic working farm and they run tours and workshops and you can even stay overnight on site. It's also a renewable energy Education centre, if that's your thing.
Food wise, a stay at North Branch inn includes breakfast – all locally sourced – as there is an excellent on site restaurant where I'd highly recommend eating. The menu is limited, but superbly fresh. One evening I had a delicious piece of trout that I won't forget in a hurry. Otherwise, these towns are small so there's not much choice but we ate a full organic and delicious breakfast of challah, toast and eggs with the brightest yellow yolks at Adella Dori on Lower main street and I'd definitely recommend Peppino's for pizza, salad and decent glass of red wine (the pizza was so good, and so big, that we had to leave with a little doggy bag)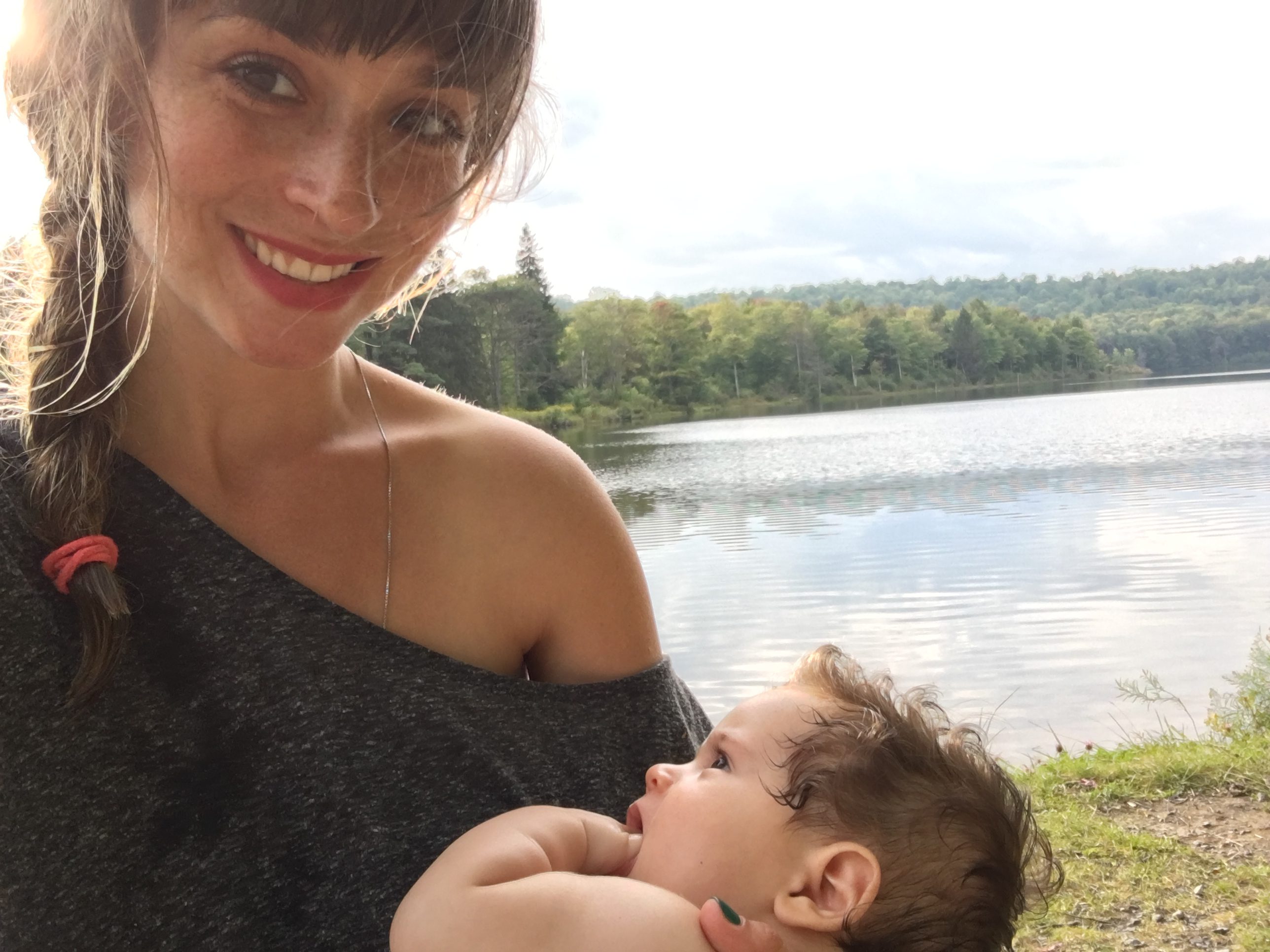 Finally, you won't want to miss Main Street Farm in the nearby town of Livingstone Manor – it is one of the most rad delis I've ever visited with the most gorgeous local seasonal organic vegetables, cheeses, meats, and general groceries not to mention amazing pancake mix and maple syrup ("tree juice" they call it) which we couldn't resist getting to take home with us. Other local activities which you might want to try your hand at include fly fishing, golf, local breweries, hiking, horseriding – there's even an alpaca farm in the area where you can visit baby animals and stock up on warm socks.
It's a truly special part of the world. I only wish we could have stayed longer.
**********
So if there is one piece of advice I'd like to leave you with, it's this: there is definitely more to New York than just flat whites and skyscrapers. I would highly recommend taking a short drive or train ride from the concrete jungle to visit some of these spots, or just spend the day – there's a whole state to explore full of unassuming, unhurried but beautiful nature, amazing seasonal-focused food and wildly good indie boutique shopping. You'll find a much slower pace of life, and I promise you you'll feel all the better for it. Have you visited Upstate New York? Would you like to? Or are you just a New York person through and through? I'd love to hear your thoughts in the comments below or drop me a line.
Check out this short video I made from our time there and here is how we spent our weekend in Brooklyn before heading off up North.
Thanks so much for reading as ever,
Emma xxx