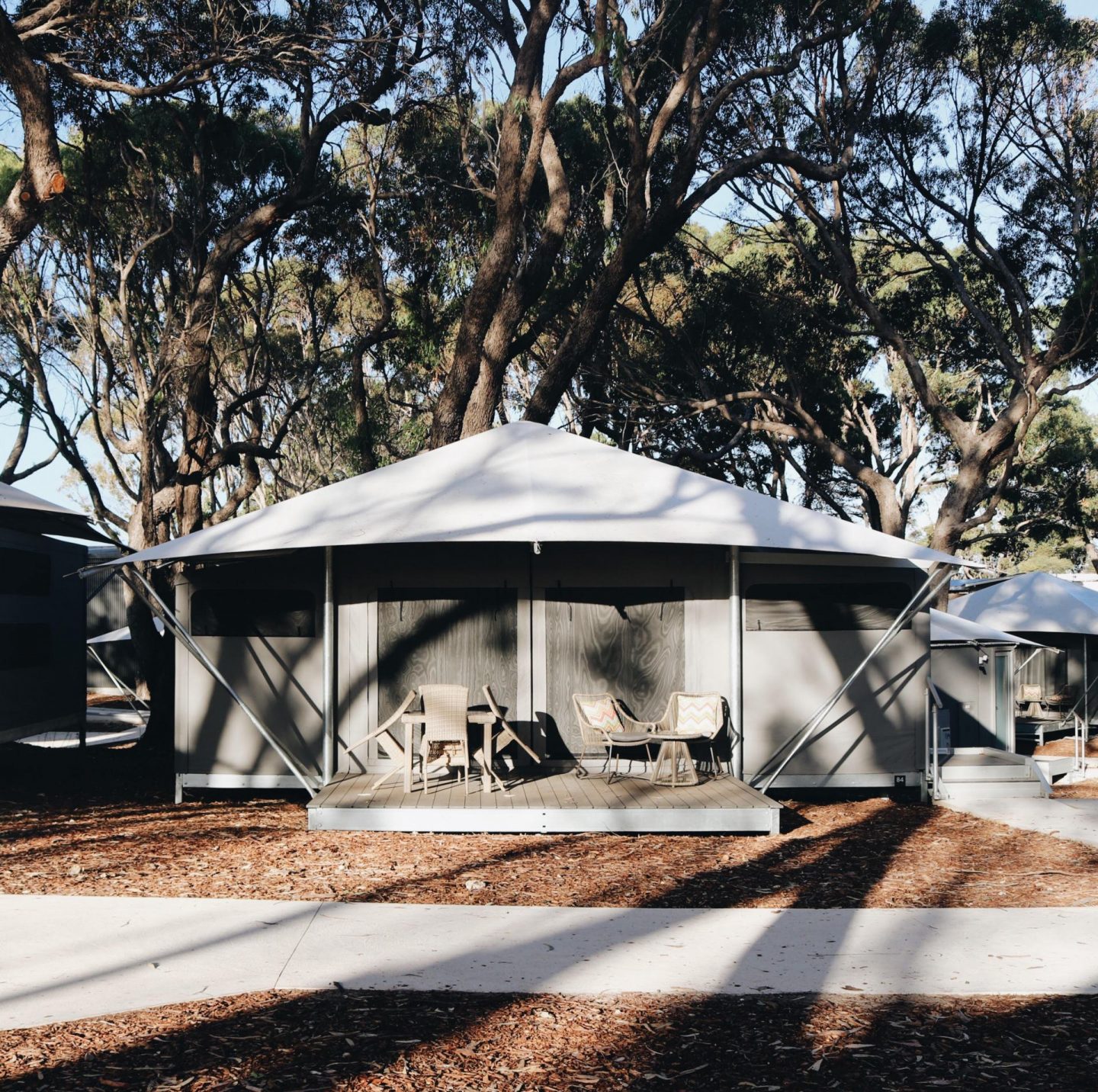 I think of all the places we were due to visit during our trip to Australia, Rottnest Island was the one I was most excited about. You talk to any Aussie person and they tell you you "HAVE TO VISIT ROTTO", and certainly it's somewhere that our Australian family have been visiting for years and years, ever since they were small children.
So it was with great anticipation that we boarded the ferry at Freemantle, with our bags, buggy and a few nervous glances about the size of the waves facing us (the weather was not being kind to us that morning). Just 25 minutes, 20 km and a few hearty bumps later (they had to pass sick bags around – apparently this is not a common occurrence!), we arrived at Rottnest and disembarked.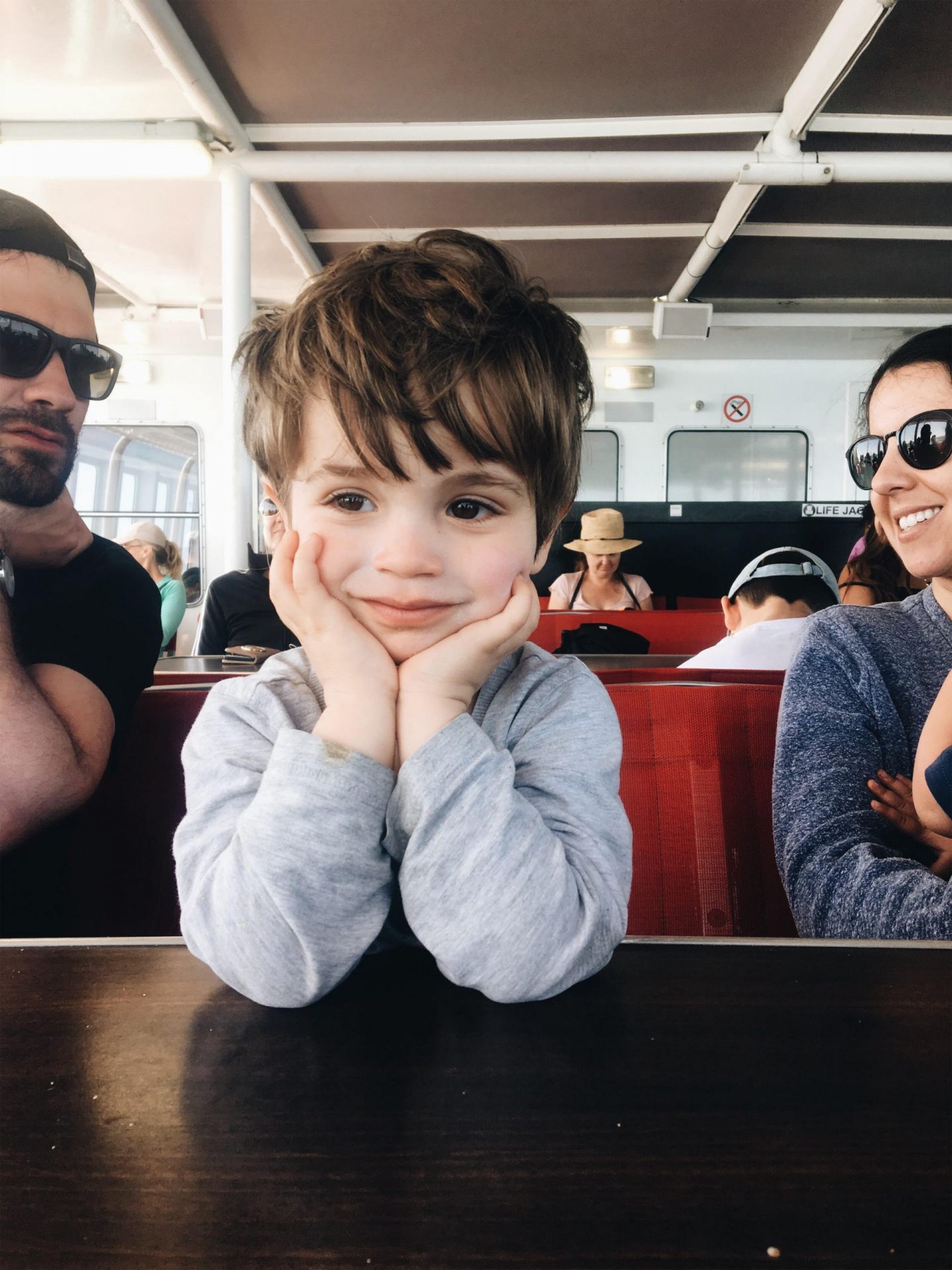 Rottnest is a protected nature reserve covering 19 square kilometres and surrounded by pristine bays, coral reefs and winding roads along limestone cliffs and wind-swept scrub. There's over 63 beaches and 20 bays (some are tiny and empty, others are busier and larger) and practically no cars (the heavily restricted few vehicles that are allowed on the island must move no faster than 8km / hr around town). Rottnest is also home to the native quokka, a small wallaby-like creature, which actually gave the island its name when a Dutch explorer mistook it for a common rat and named the island Rottnest ('rats nest'). They are very cute and are EVERYWHERE (there's around 10,000 of them on the island!) – the kids loved spotting them and trying to make friends with them.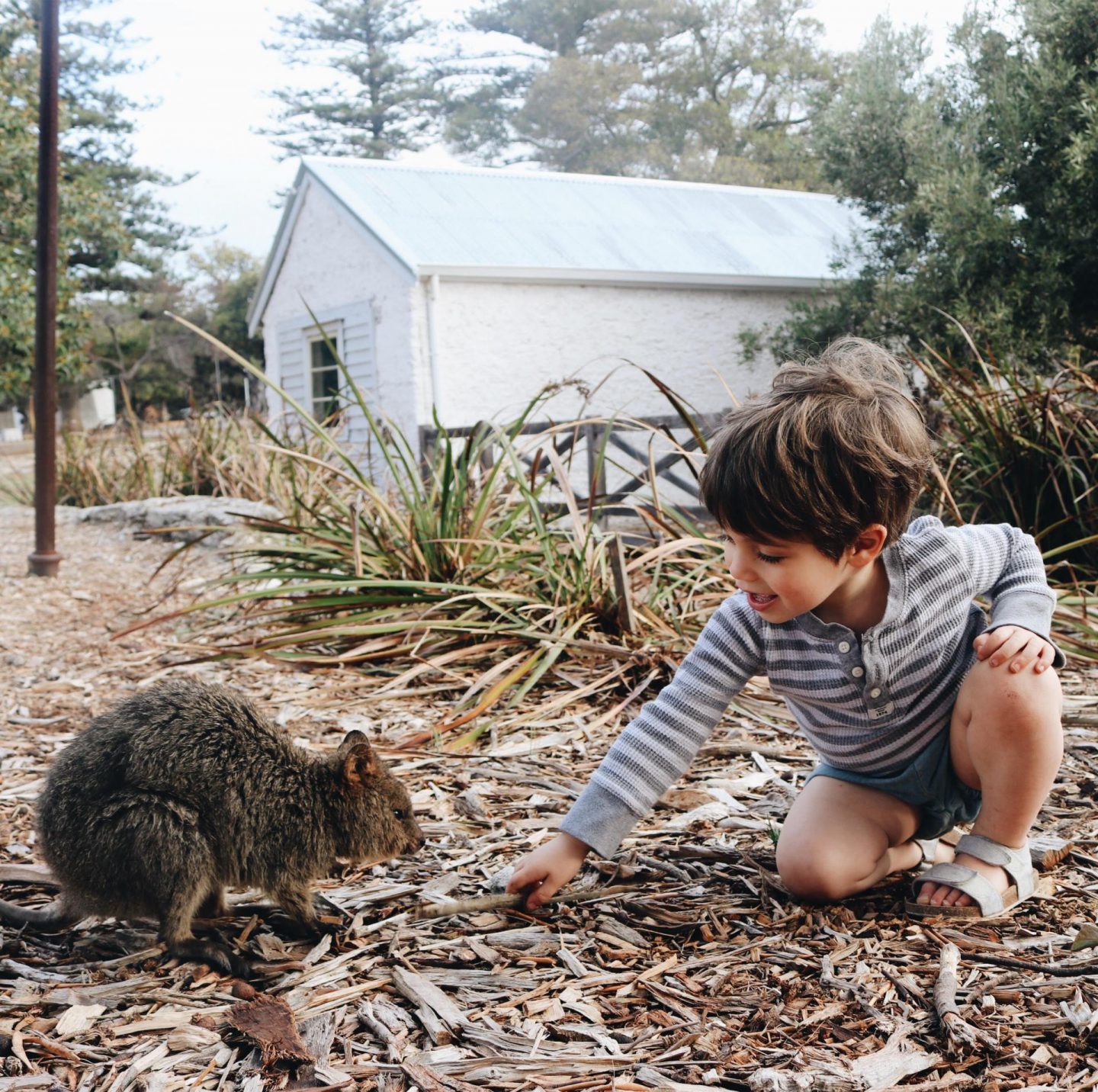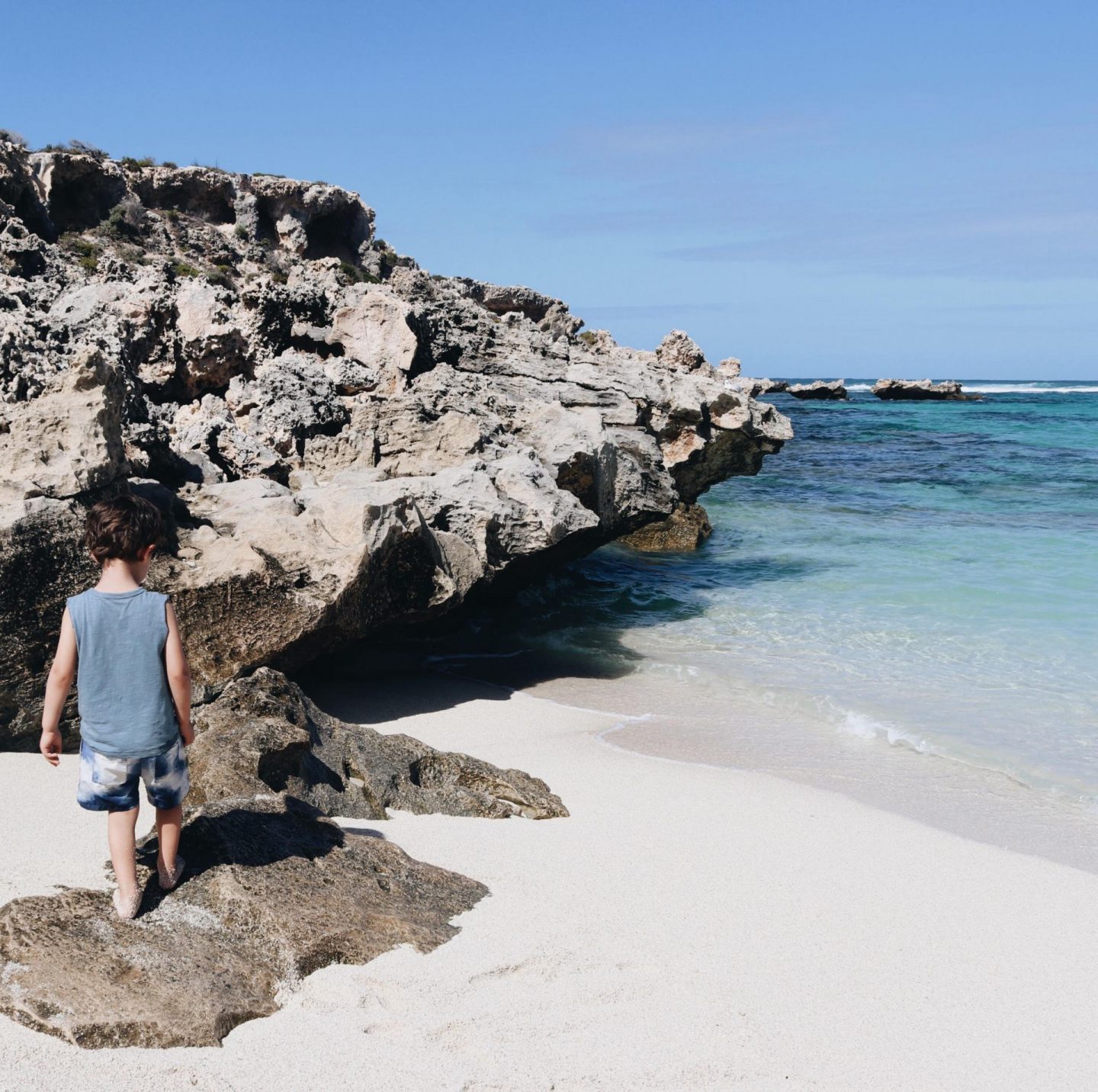 The entire atmosphere on Rottnest is very laid back – it sort of felt like one big adult summer camp – although there are clear markers of strong infrastructure throughout the island from a church to a police force to – much to my dismay – a Subway sandwich shop in the town centre. It is the outskirts that remain so unspoilt – and it's this part of the island that I so loved exploring by bike, stopping off at beaches that took our fancy, occasionally having to shelter from the rain one day and from the sweltering heat the next. We found empty white sand beaches and whiled away hours, needing nothing more than good sunscreen and some snacks.
There are six major habitats on Rottnest Island and last year the Rottnest Island Authority released its first Sustainability Action Plan (2018–2024) – a set of targets it hopes will help protect the island's environment and cultural heritage as visitor numbers grow. The island is totally disconnected from mainland water and electricity, and for the past year about 45% of the island's power has been generated by renewable sources, including a newly installed solar panel plant. Water is currently supplied by a desalination plant and the number of annual visitors allowed on the island is currently capped at 800,000.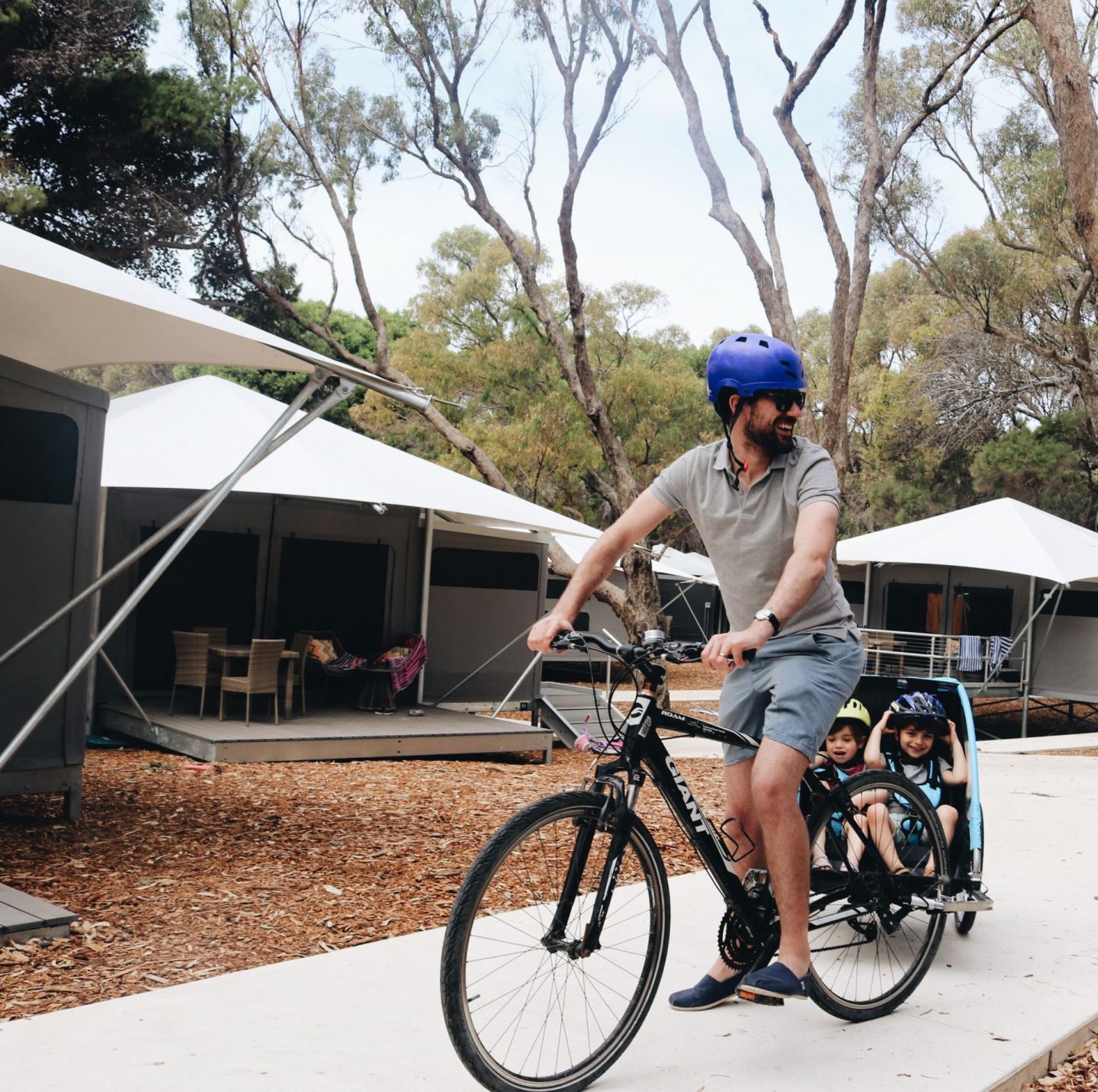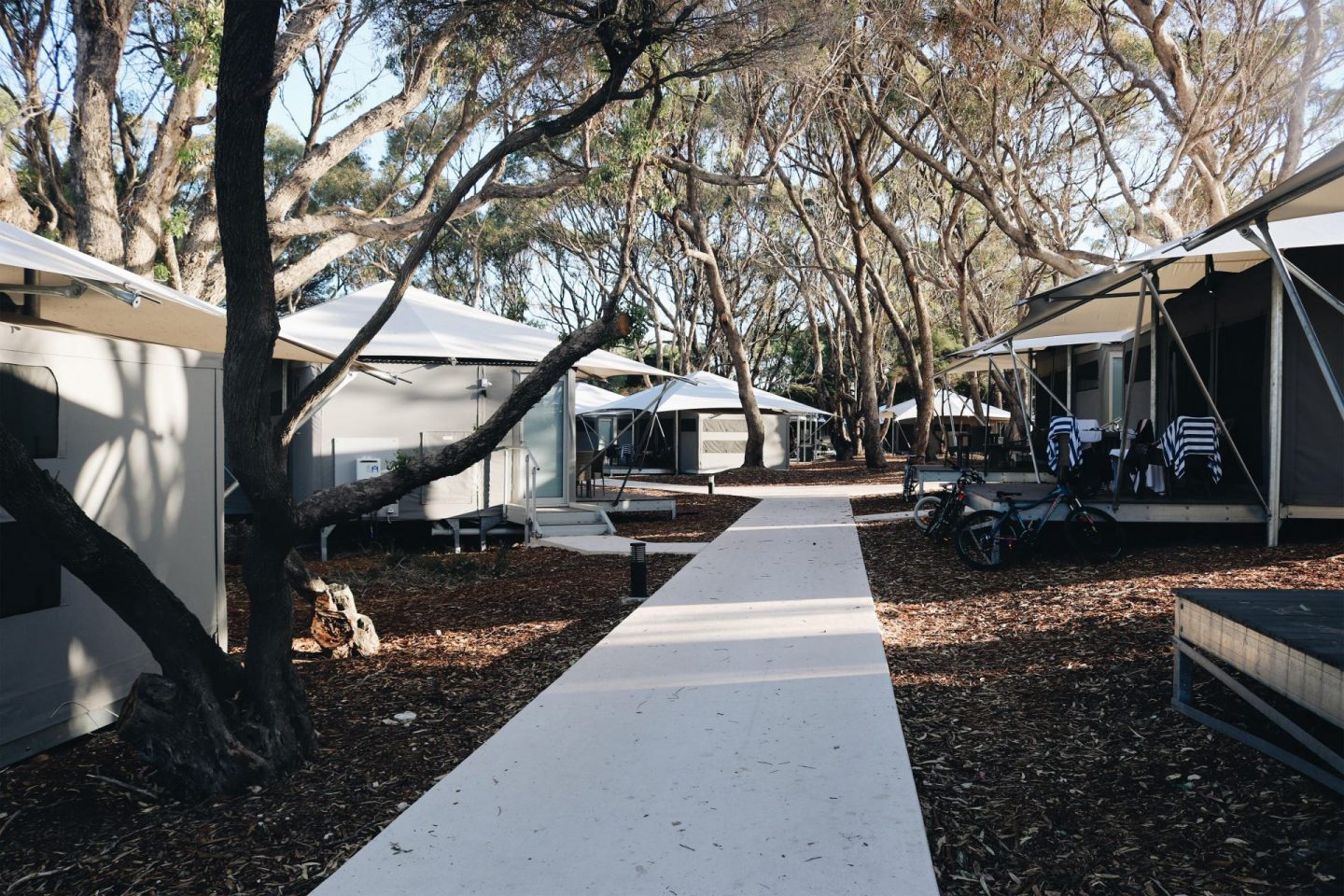 Accommodation wise, there are several options from basic cabins and camping to cottages and a hotel. It's worth noting, however, that places can get booked up 18 months in advance during peak season so definitely plan ahead if you'd like to visit the island. We were staying in a new "eco tent" resort situated on the northern side of the island, at Pinky's Beach. Discovery Rottnest Island * is first new accommodation offering on the island in 30 years and as such are subject to strict rules to adhere to the sustainability of the island: the whole resort is connected to the island's renewable wind and solar power supply and runs on the eco-accredited water and waste system. There are 83 tents on Discovery Rottnest Island, who call themselves a "low impact glamping" site. Our tent was beautiful with a a king size bed, bunk bed for the kids, kitchenette, bathroom, and decking space. It felt homely but with a hint of luxury and everything was spotless. On site there is also a pool and restaurant, from where you can walk straight down on to the beautiful the beach.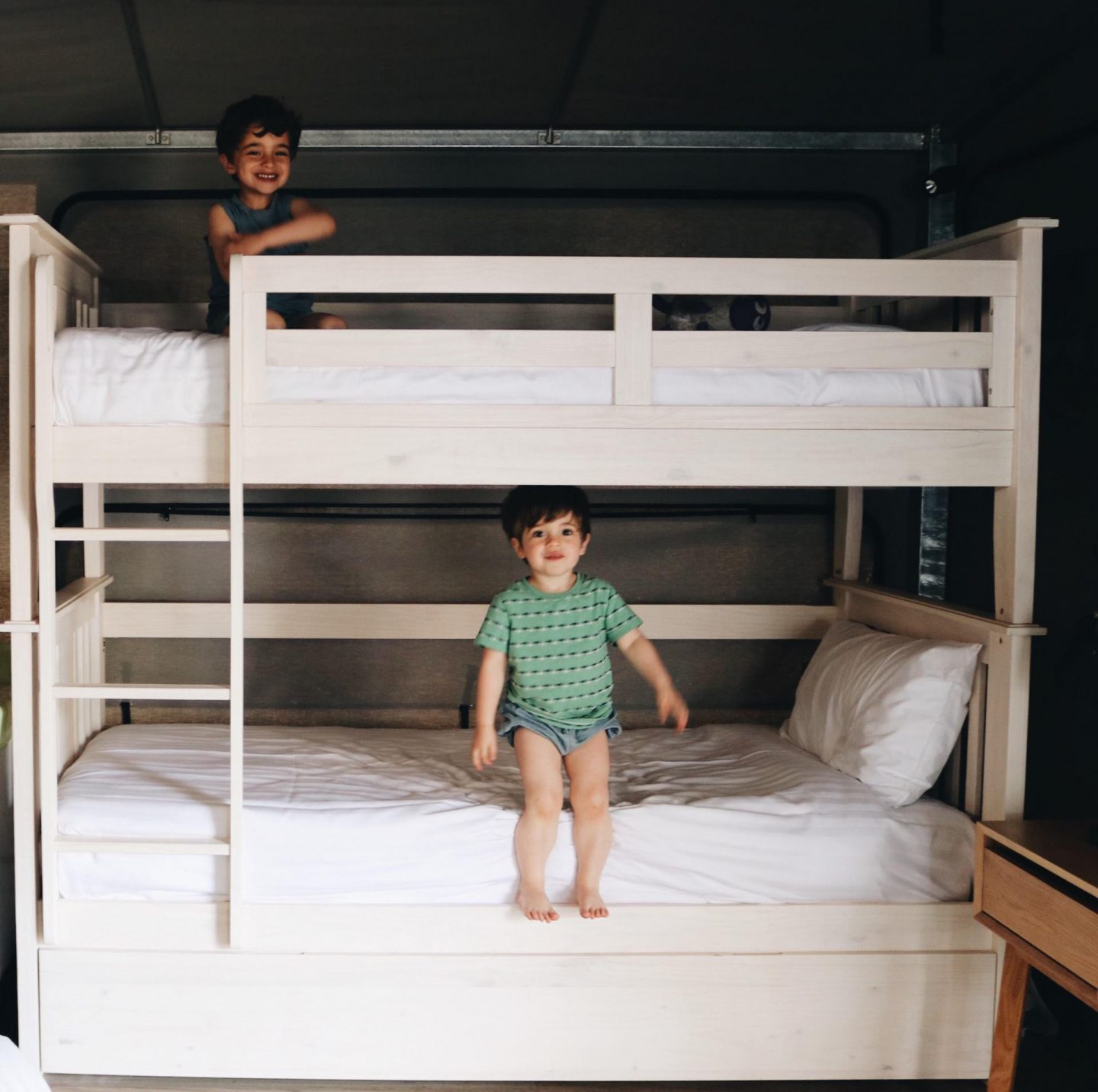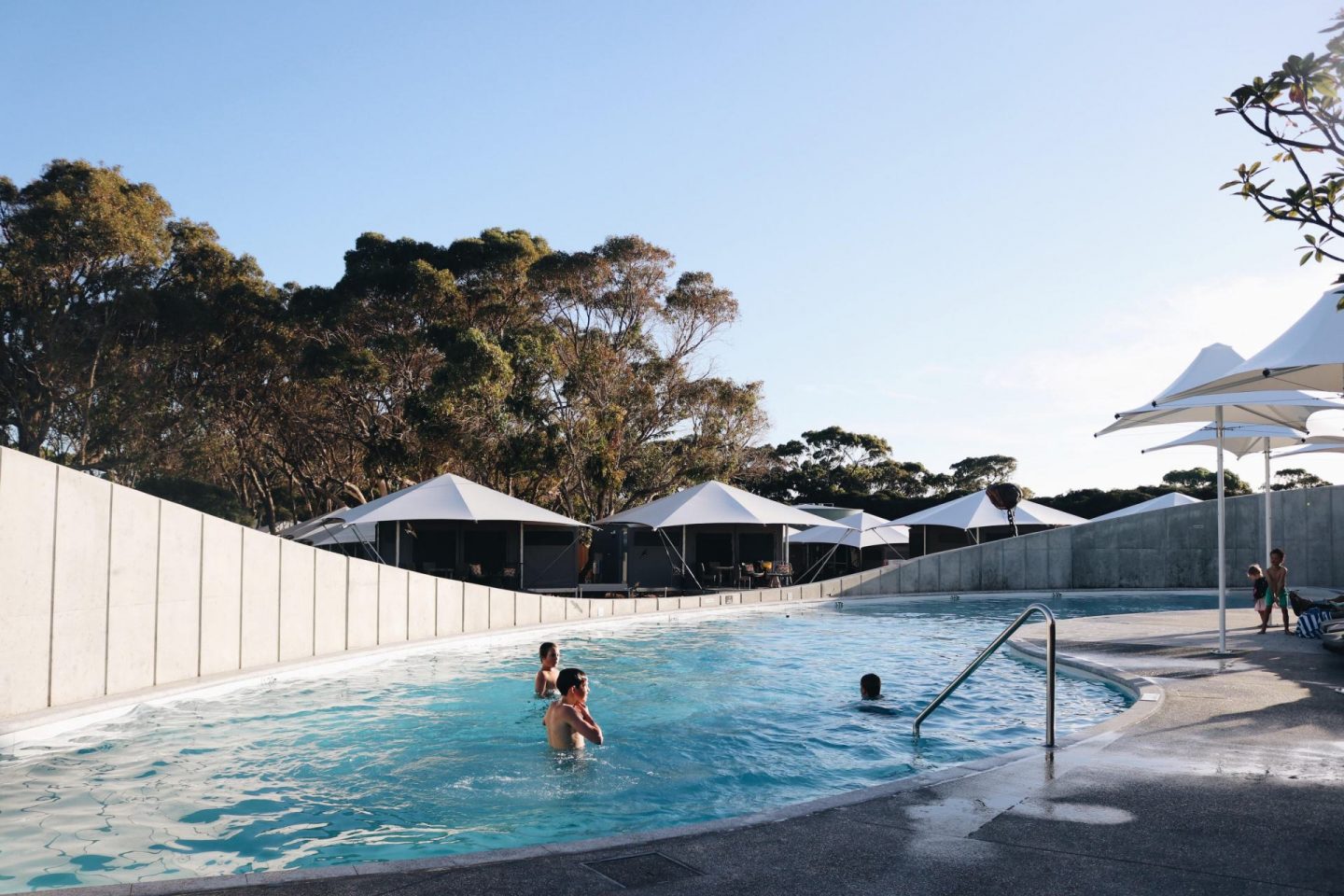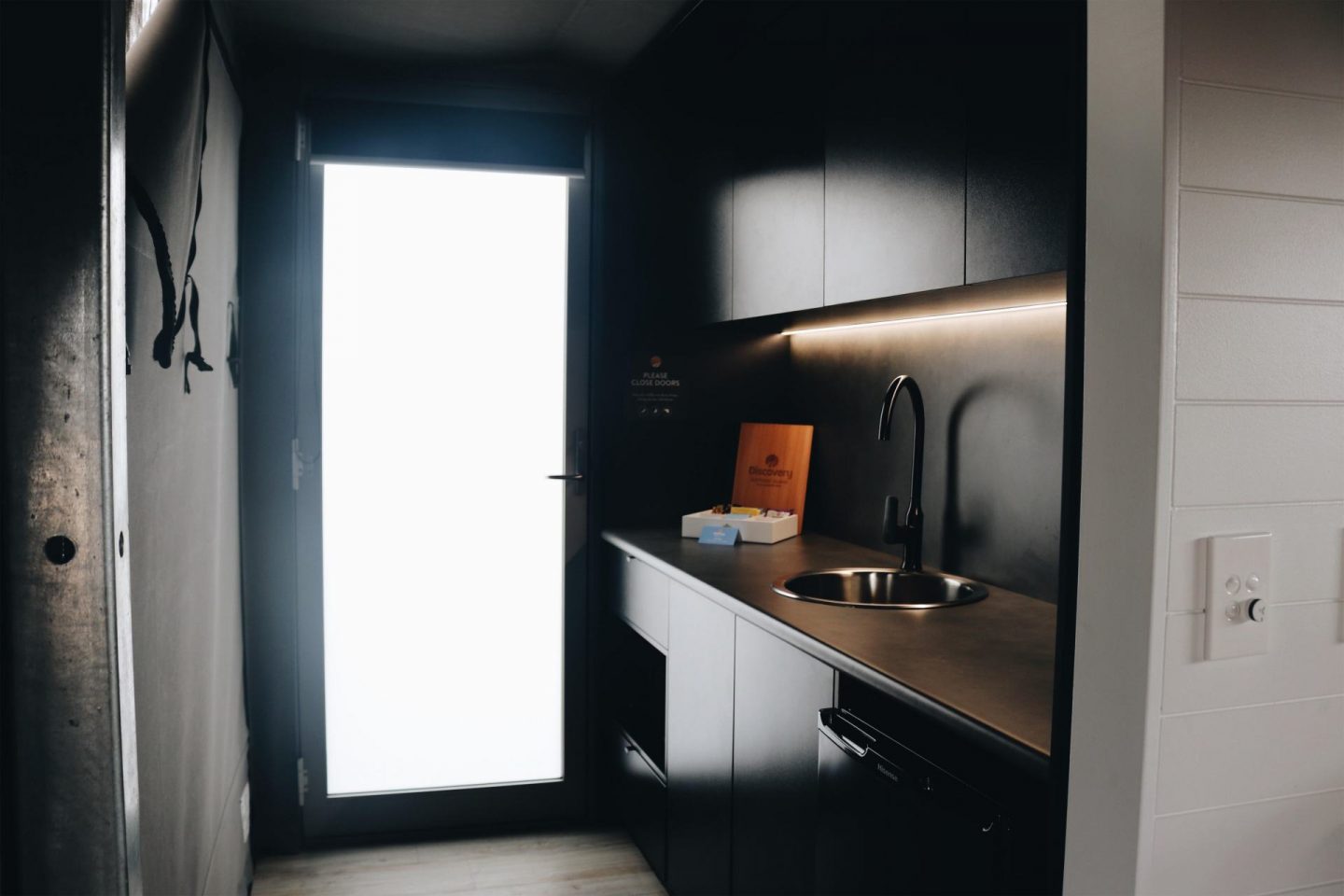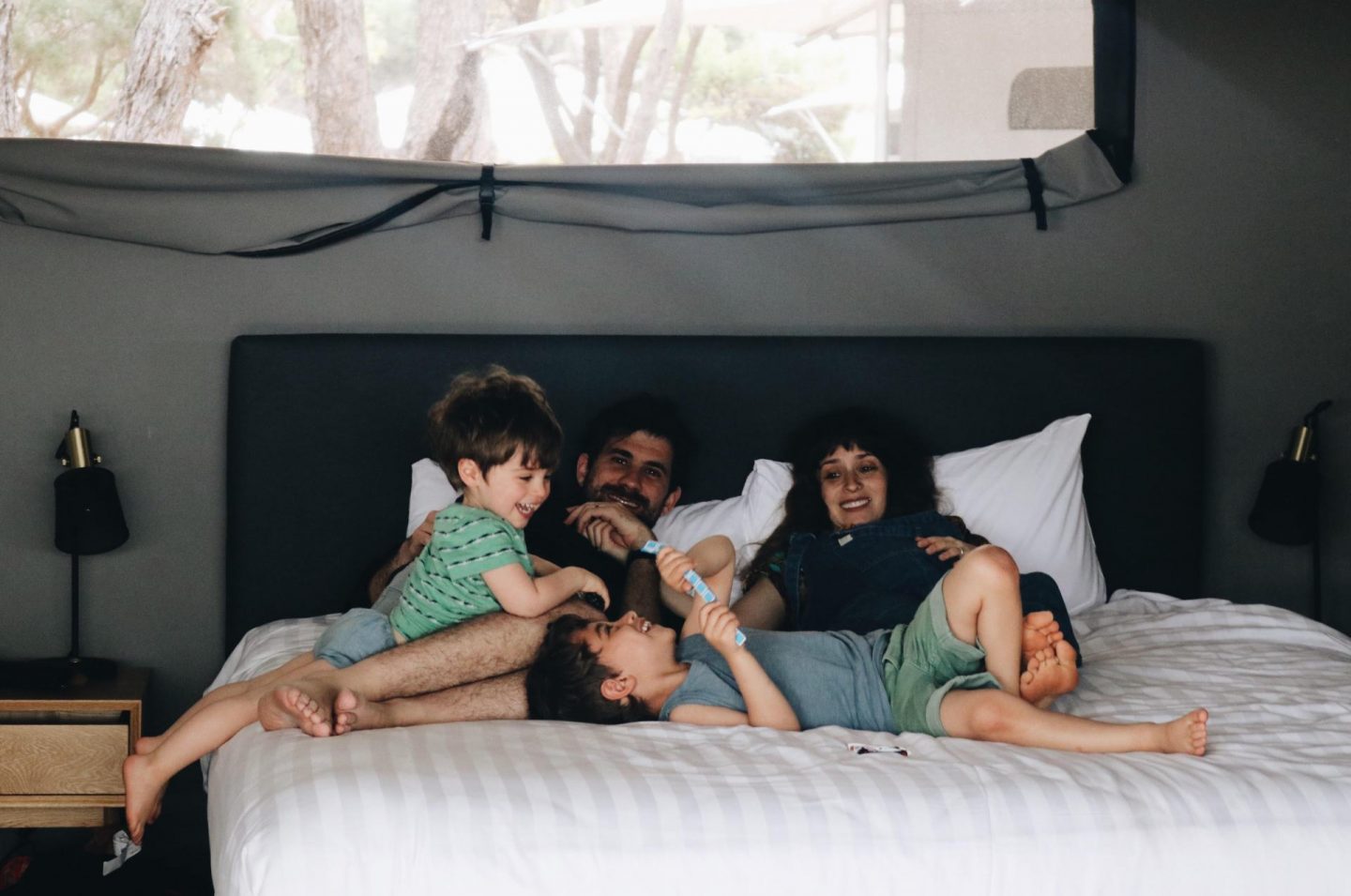 The weather was slightly hit and miss during our stay on Rottnest which meant that we didn't use the pool but did take full advantage of the tents – and possibly the comfiest bed we stayed in during our whole trip in Oz! Once the kids were tucked up in bed at night, we loved creeping outside on to the deck to sit with our family, and chat over a glass of wine under the stars. The location of the campsite was also perfect; close enough to the centre to walk or cycle in to grab a bite to eat, but far enough out (1 km walking) to feel quiet and away from the crowds.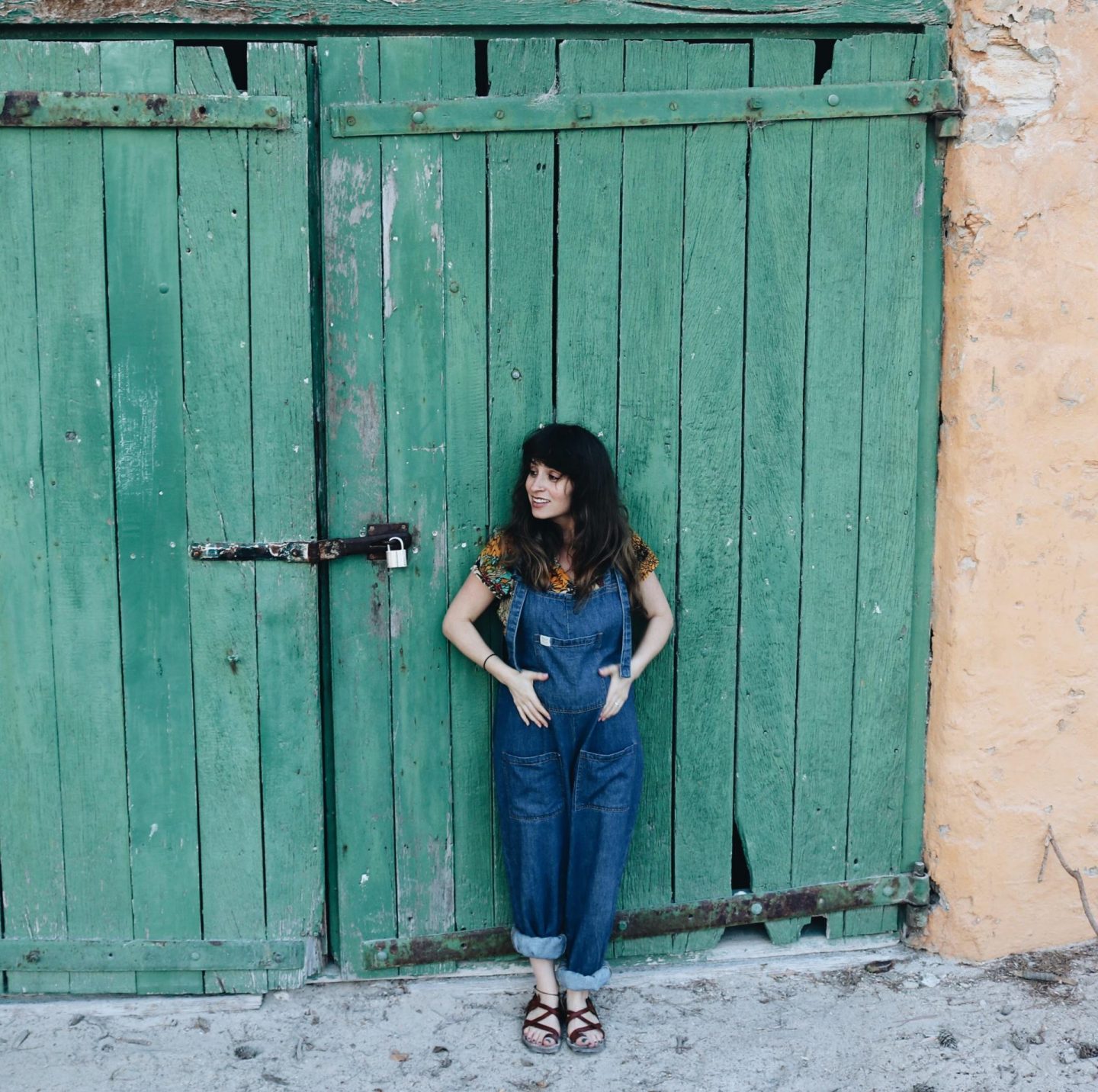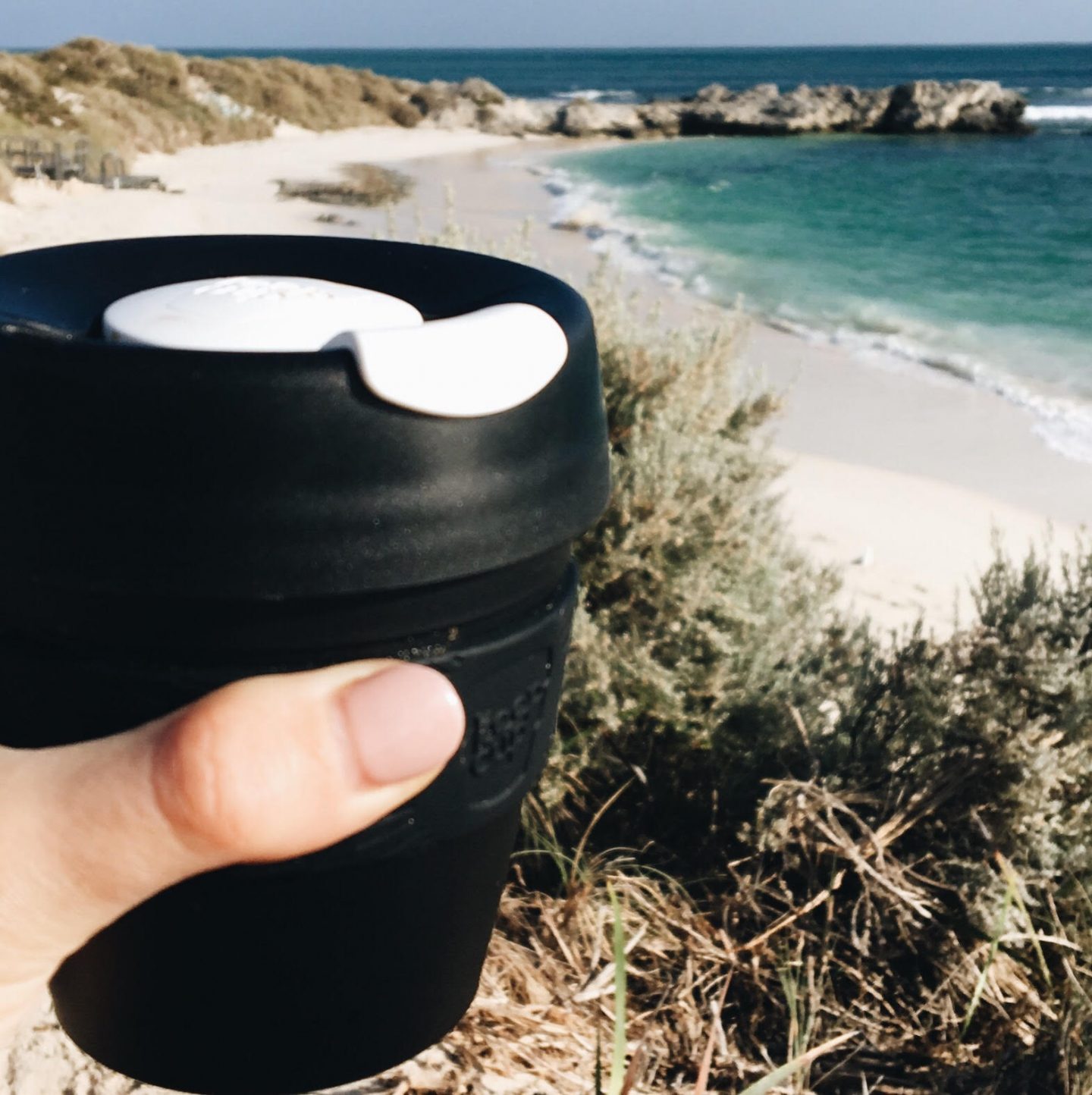 If you're visiting Western Australia, I really spending a few days on Rottnest Island, and if there's space, staying at Rottnest Island Discovery Park. It's the perfect base to explore the rest of island from, and is rooted in Nature and sustainability with some small touches of luxury around the edges. I just hope that Rottnest remains a place of raw and rugged beauty that it is today, and that we won't see *too* many more Subways popping up.
Emma xxx
P.S An Alternative Guide to Florida and Low Waste Living in Hong Kong
*We were fortunate to be offered a PR Discount from Discovery Rottnest Island – we absolutely loved our stay and were so grateful for the invite!