I'd be lying if when Sam told me that he'd booked us a trip away for two nights (TWO WHOLE NIGHTS) to a city that we'd never visited, without our (at the time, two year old) Jack, that I wasn't a little disappointed. We go everywhere with our mini adventurers – what would we do with all the extra time / hands / sleep?!
Flash forward to a few months time in Stockhom and seeing "9.47am" on my mobile phone screen, I think I took my first proper real sigh of pure relaxation. It had been a long time coming. It always is for a first time mum. Waking up at our will, with no scrambling to get down to the kitchen to find a milk bottle (hoping there's fresh milk – the larger challenge), or with one eye open, having to search for a nursery rhyme app on our phone was, I have to say, flippin' AWESOME. That and actually showering for longer than 3 minutes and then having time to apply a coat of mascara.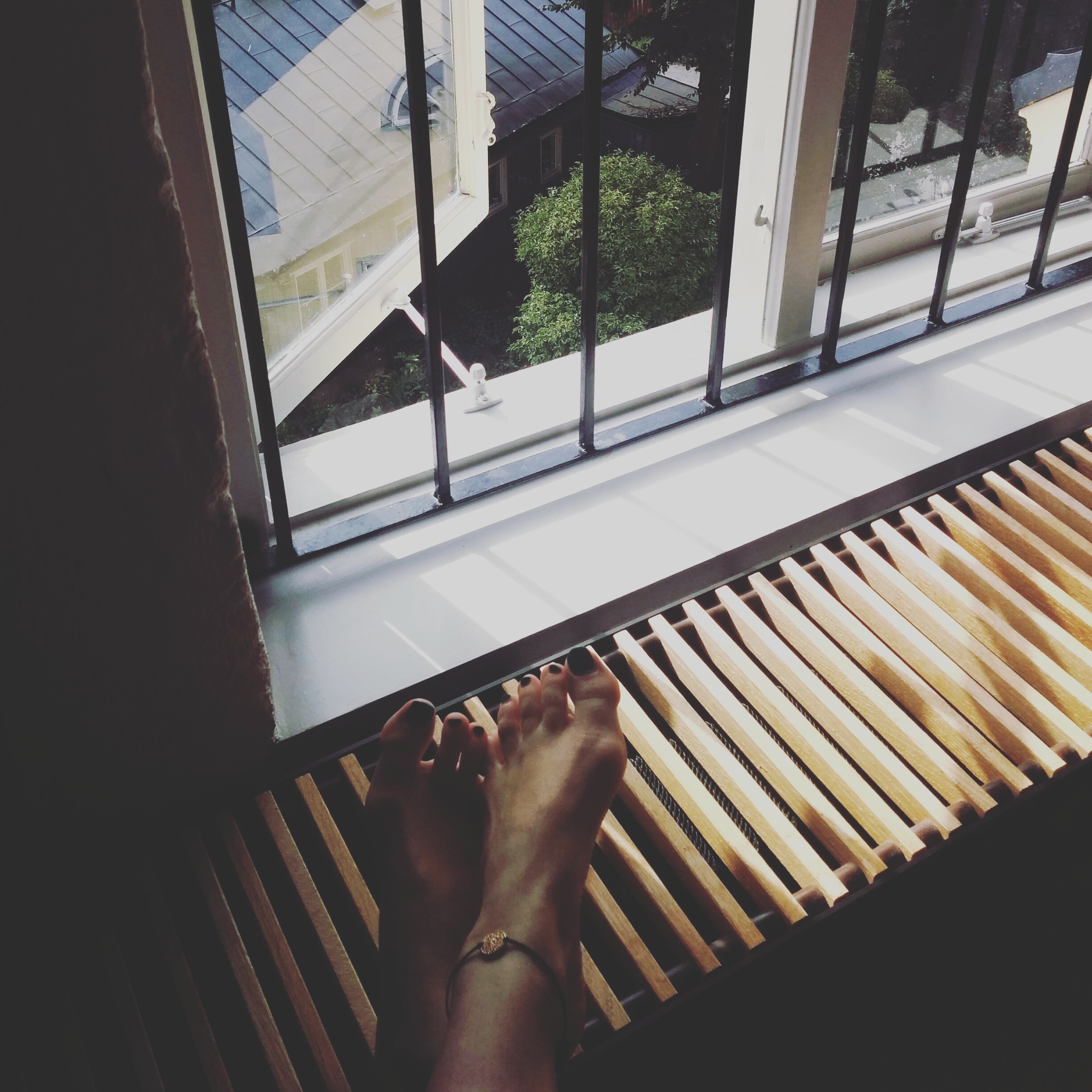 We stayed in Sodermalm – a "hip" area I'd definitely recommend and within walking distance of coffee shops (all that matters, right?!) which it's fair to say, we made the most of during our stay in Stockholm. Favourites included Drop Coffee, Urban Deli and Pane e vino . Hermans (don't be put off by the clunky website) looked awesome too, but by that point we simply could not fill our bodies with any more caffeine though if you are vegan or vegetarian, I'd say this place is a bit of a must. The Vasa museum (the one with the ginormous ship in it) and the Fotografiska museum, are definitely worth a visit. A particular highlight for me was visiting Rosendals on the island of Djurgarden. We took the ferry across which was a fun trip in itself (we may have done Titanic. Did I just admit that #parentsontheloose) and Rosendals itself is a little slice of heaven with amazing history behind it and the most stunning gardens, greenhouses, a deli, a bakery, as well as a cafe with a huge wooden table groaning with flowers and cake. They also run courses and exhibitions showcasing organic gardening. We could have spent hours there thanks to the beautiful nature, delicious tea, and distinct lack of small people beside us.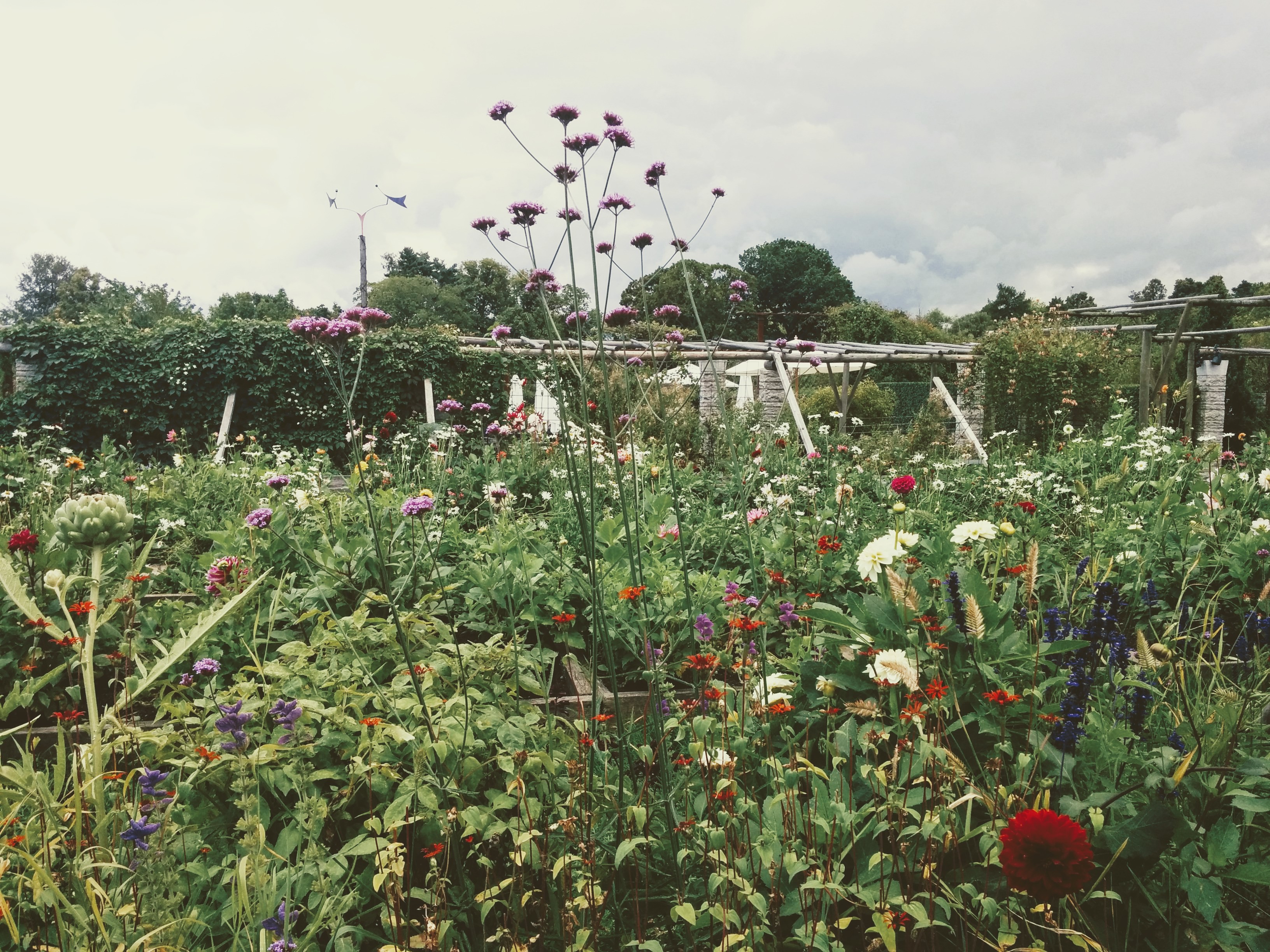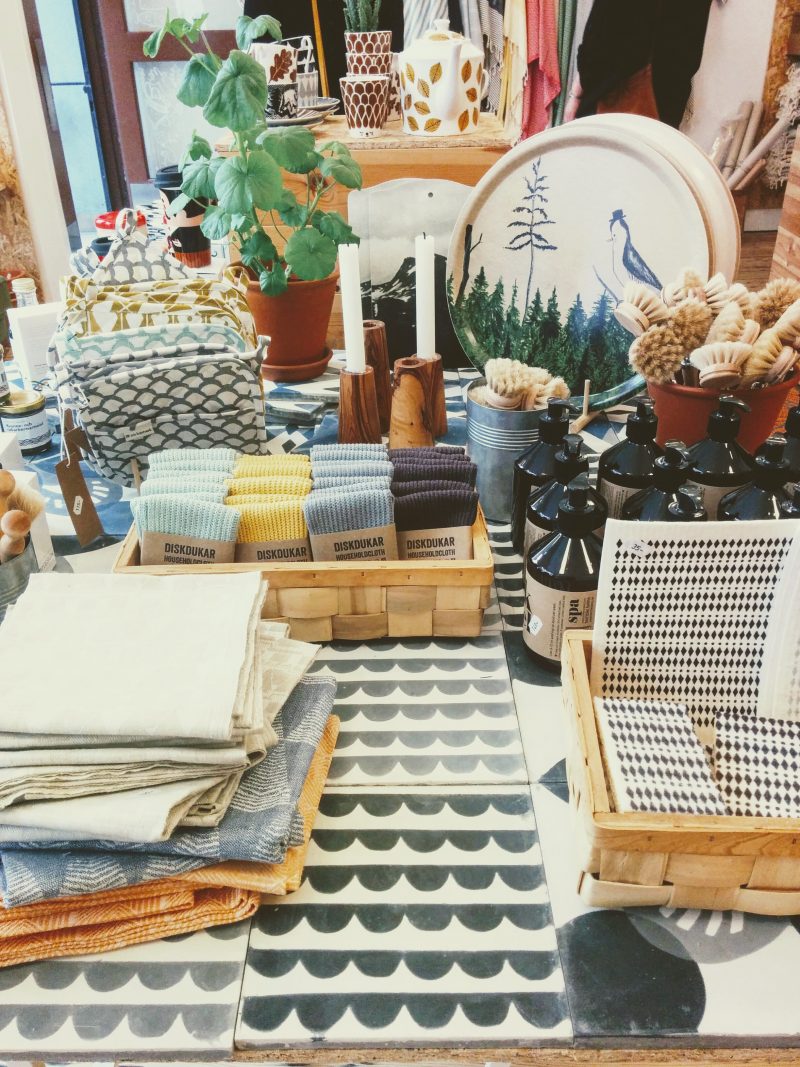 Food wise, stodge is my weakness and cinnamon buns are a national staple so I was in trouble. Suffice to say, I consumed several over the course of the two days. Other stodge-related highlights were the toasted bresola and parmesan sandwiches at Il Caffe, and the smoked salmon bagel at Linje Tio. (EDIT: this is pre veggie days..) If you're waiting for bar mentions, I'm afraid we didn't do much drinking but we did stop for some prosecco at the Ling Ling bar in the Story hotel, which was seriously classy and firmly uprooted me from "mum mode".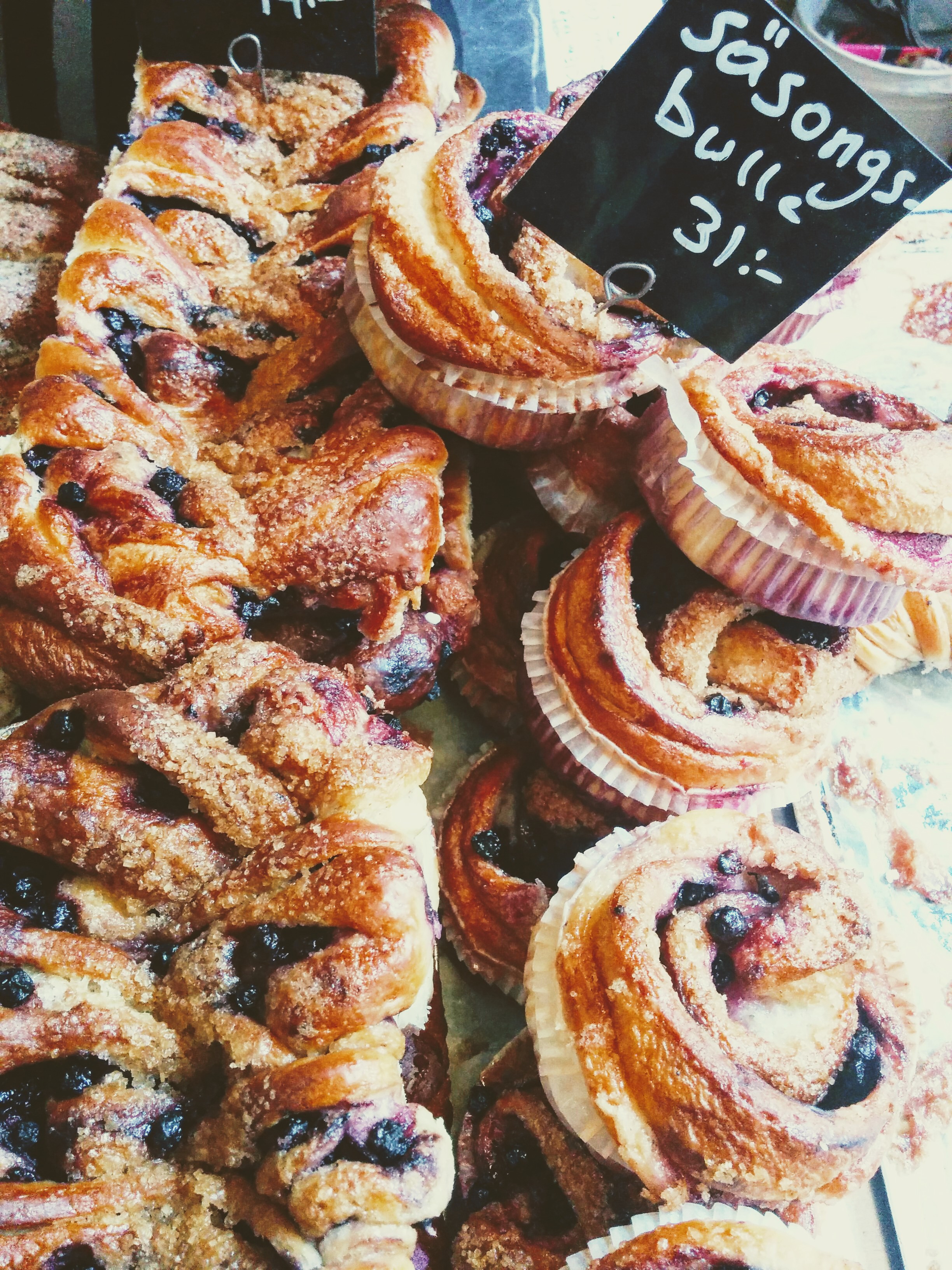 No review of Stockholm would be complete without mentioning the shopping. I had heard that Stockholm has outrageously good interior shops, and I was not disappointed. I fell in love with pretty much EVERYTHING at the House of Rym and we came away with a beautiful large print of a smiling Pear (everyone needs one of those, right?) Other than that, we had planned to do a yoga class at Urban Om but unfortunately it was cancelled that morning, but if you're a yogi visiting Stockolm, definitely check this place out as I've heard the vibe is something special and that the teachers are world class.
We were only in Stockholm for two nights, but it was enough. Enough to get some decent sleep, enough to stay out till 3am and most importantly, enough time to walk along arm in arm with Sam without maneuvering a buggy with the other hand. It was enough ? Heck, it was perfect.
Have you been on any kid-free trips? What's your verdict? I felt guilty, but at the same time really loved it. I'd love to hear your thoughts in the comments below.
Emma x
P.S If you're in to dodgy accents and shots of coffee, check out this short vlog I made from our time there (it's kinda old so bear with me on the music !)
P.S.S A Greek island of dreams – another sneaky kid free trip!