I don't know what it is about this time of year, but come October, I always get itchy feet and want a break from the daily grind. It's too cold by now to really travel to many places in Europe and still find sunshine (any suggestions welcome!), and yet the thought of flying further afield seems too indulgent after the rays we did get to enjoy over the Summer. And so it is that we decided to fully embrace the mini UK break (and the cold). And by mini, I mean mini. One night. 40 minutes from our home. Not warm. And yet, it was one of the most intimate and relaxing holidays we've ever had. The fact is, you don't have to go far to feel like you've had a break and this is exactly what we experienced when we hopped in our car to spend a night on an air b n b Dutch barge on the Grand Union canal just outside of London.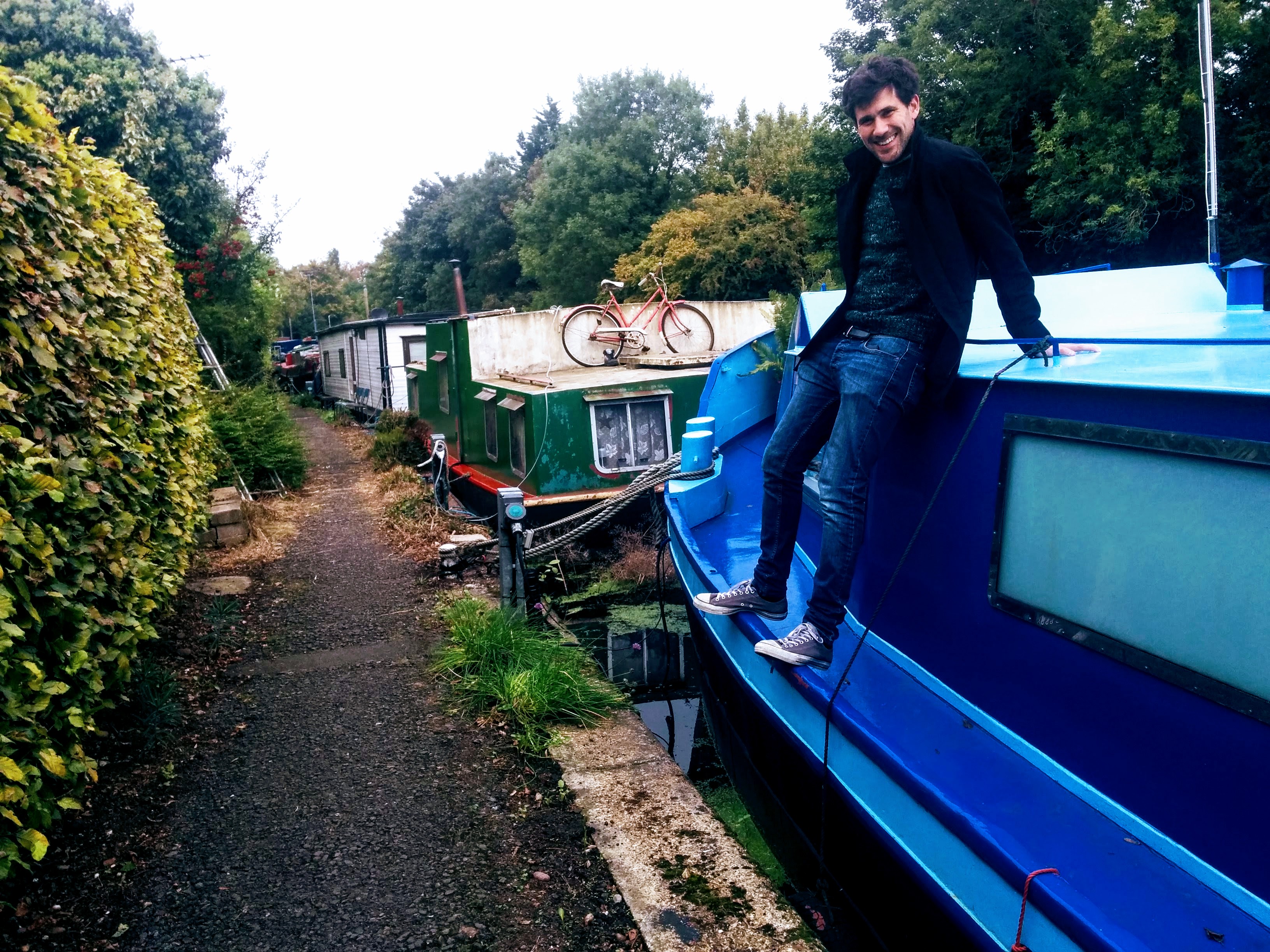 We started our mini break with a meal in a cosy pub near the canal before heading to the waters to find our new home. We've always been fans of Air b n b but this time ranks amongst the best of all our stays. Not only were our hosts Manuela and Richard there waiting for us, in the pitch black at 10pm (only we would arrive so late…) but they gave us a full tour of the boat and had left us provisions to get  started. The entire interior of the boat is wooden and the workmanship inside is just immense. We got the heater going and settled in for what was to be one of the best sleeps I've had in months whilst Jack slept snug (through the night) in a travel cot in the living room area.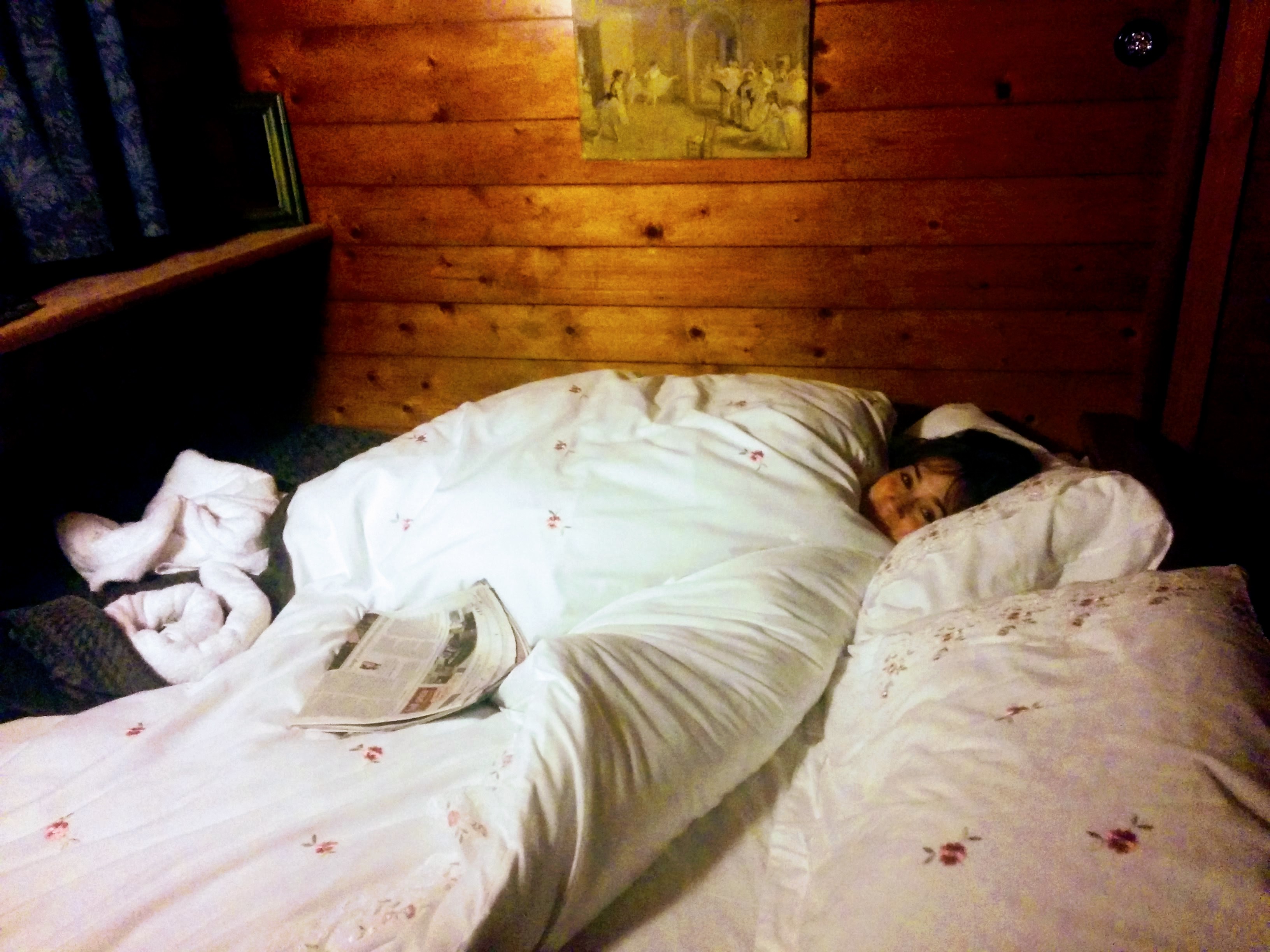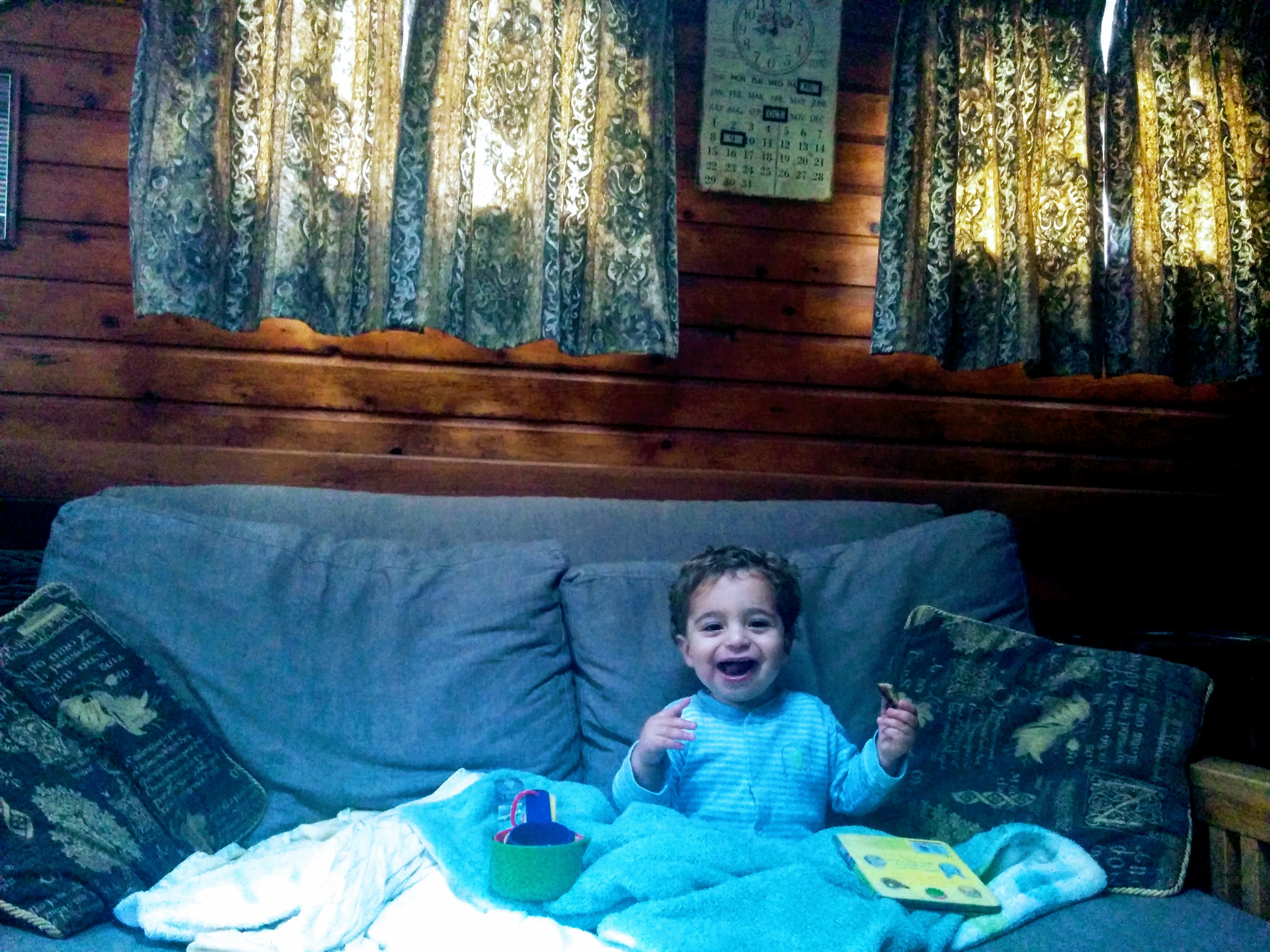 We spent the following morning doing my favorite thing of all: pottering in the boat. Fresh coffee and peanut butter on toast were the order of the day whilst we listened to Amos Lee (put your phone in a glass to create a decent speaker), watched Jack toddle about exploring his new surroundings before jumping into a bubble bath with daddy (yes, the canal boat had a bath!). It wasn't until past midday that we actually ventured outside the boat, so content were we in our tiny beautiful home.
Before we set off for our mini mini break, I had said to Sam that the only goal was to not let Jack fall in the canal. I love watching him experience new things for the first time and I can't wait to tell him about all the adventures his loopy parents took him on when he was little. The rest of the day was spent meandering along the canal and filling our tummies with a cooked breakfast at a local cafe on the water before promptly making a sharp exit as Jack didn't seem so keen on sitting still. We walked on and Jack nodded off just in time for us to prop ourselves up on a bench and read the Saturday morning newspapers.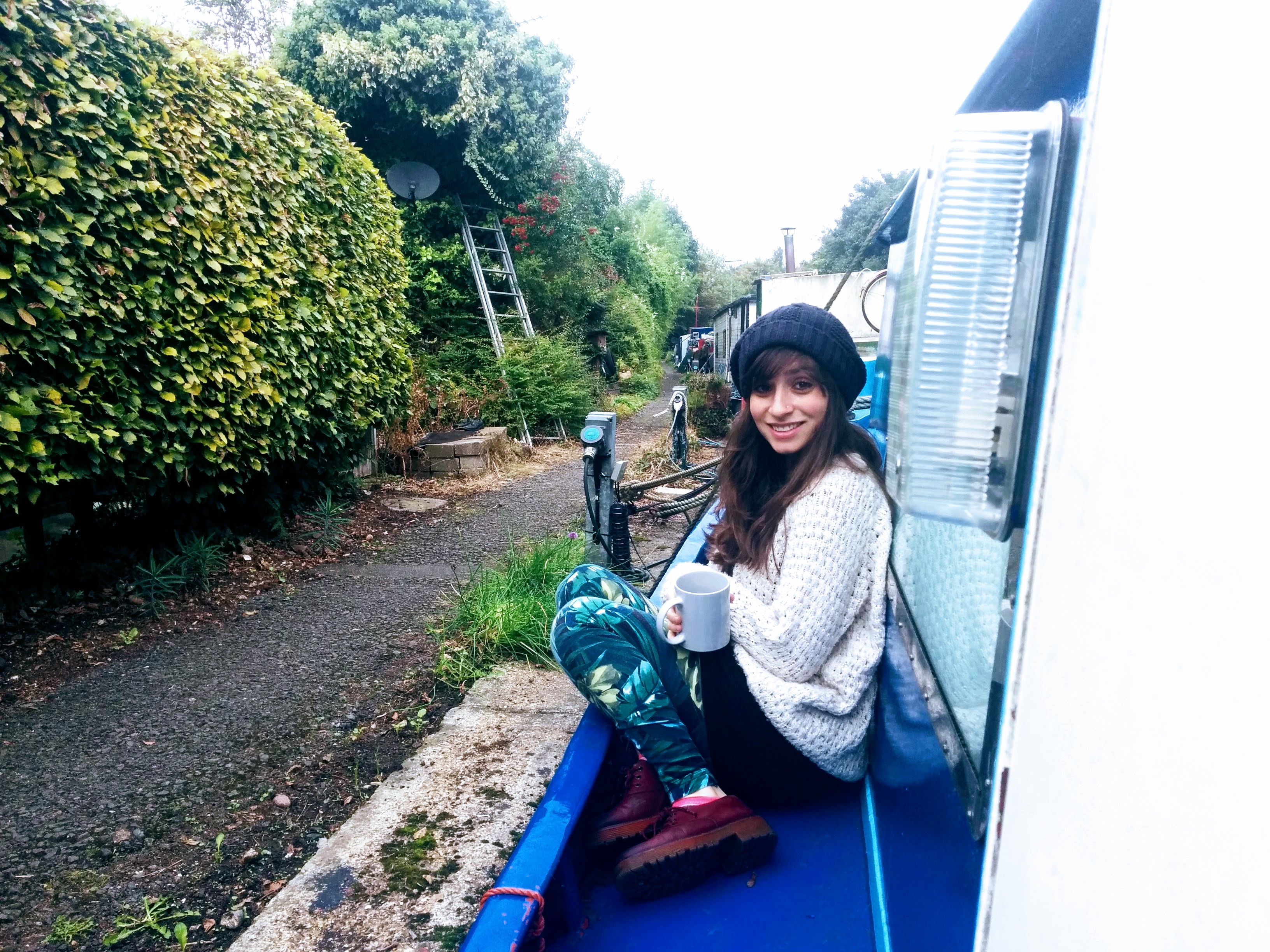 By the afternoon, we were packed up and ready to leave our little canal boat and head back home feeling calm and content, all the more so because we knew we weren't about endure horrific M25 traffic or airport security. Bring on the mini mini breaks, I say. And you really don't have to venture far to find a perfect slice of holiday.