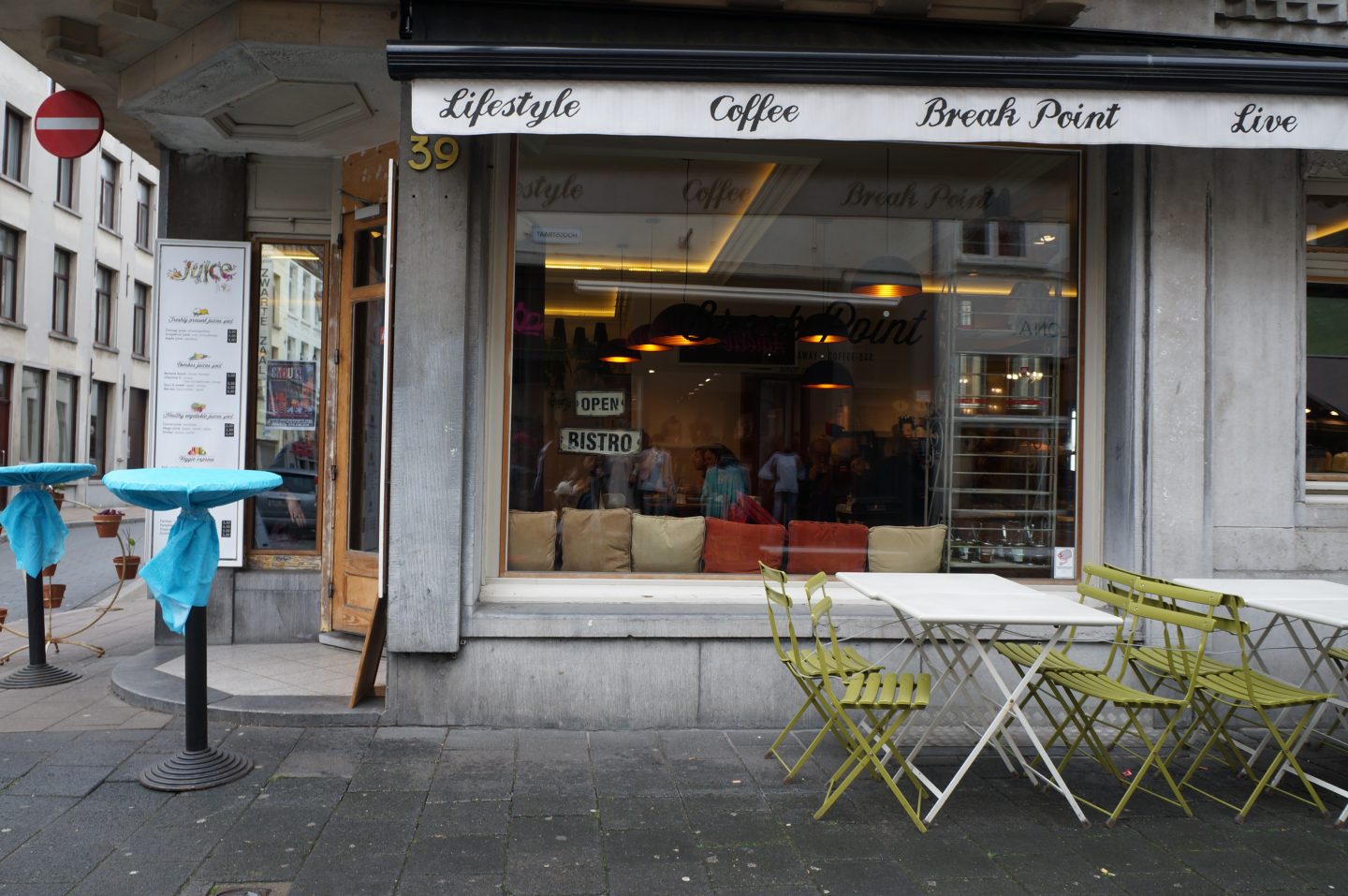 When we heard Eurostar were having a sale we couldn't resist snapping up return tickets to Antwerp – not a place we'd ever thought of traveling to and hence all the more reason for going – for just £30 return. And what a wonderful city it is – quirky in all the right ways, with a plethora of cute cafes and cobbled streets and being so accessible makes it the perfect family city break destination.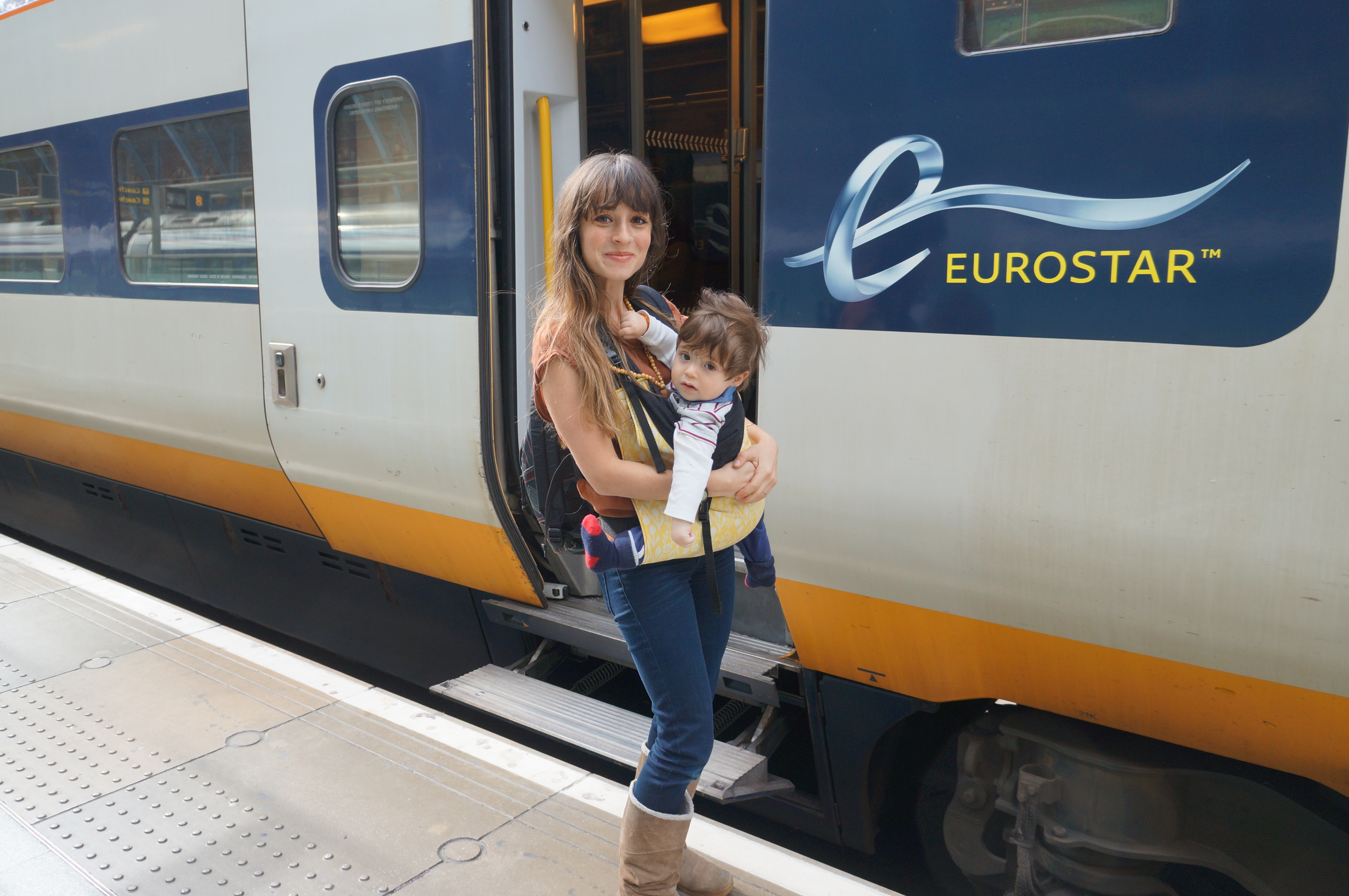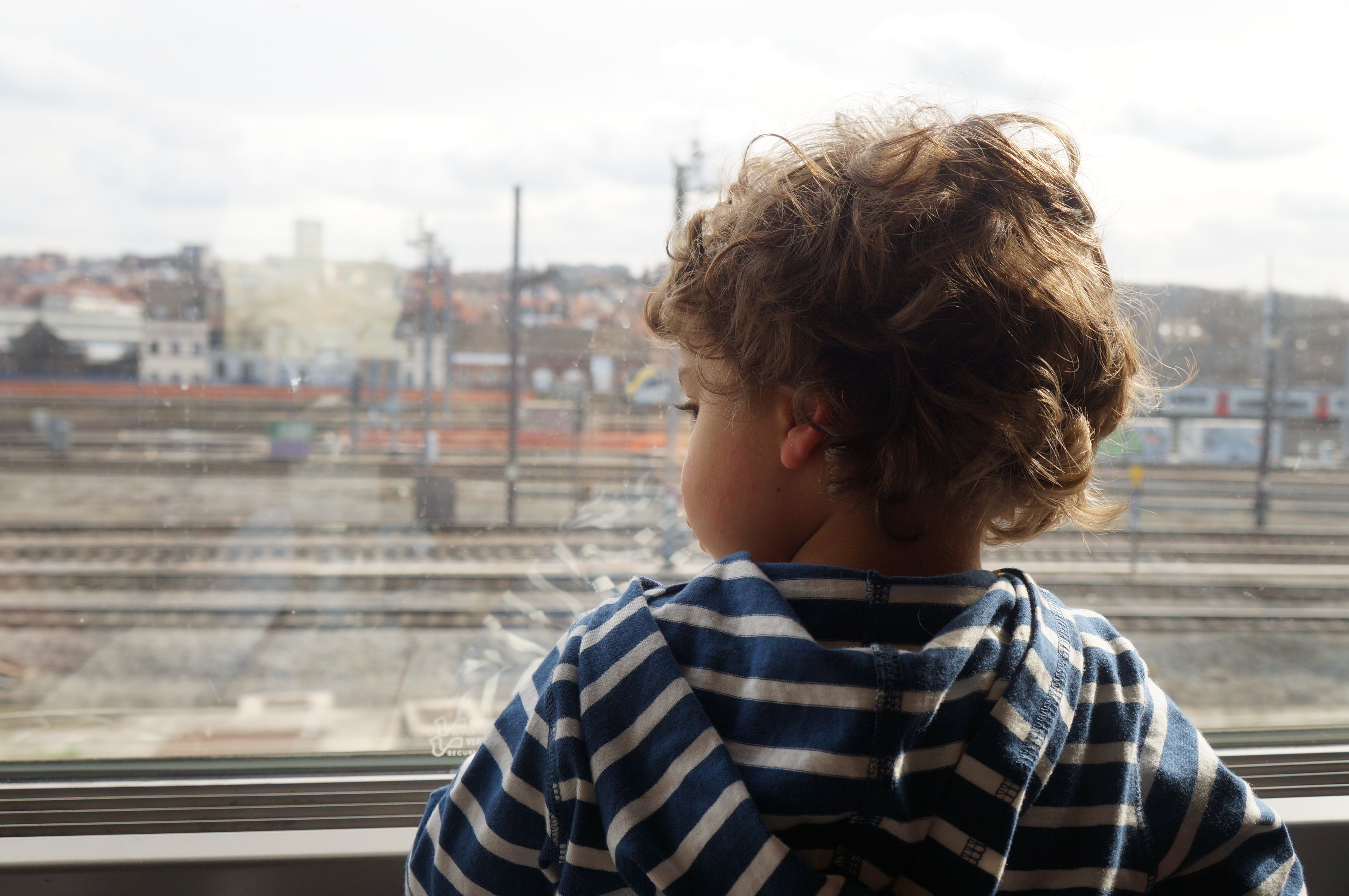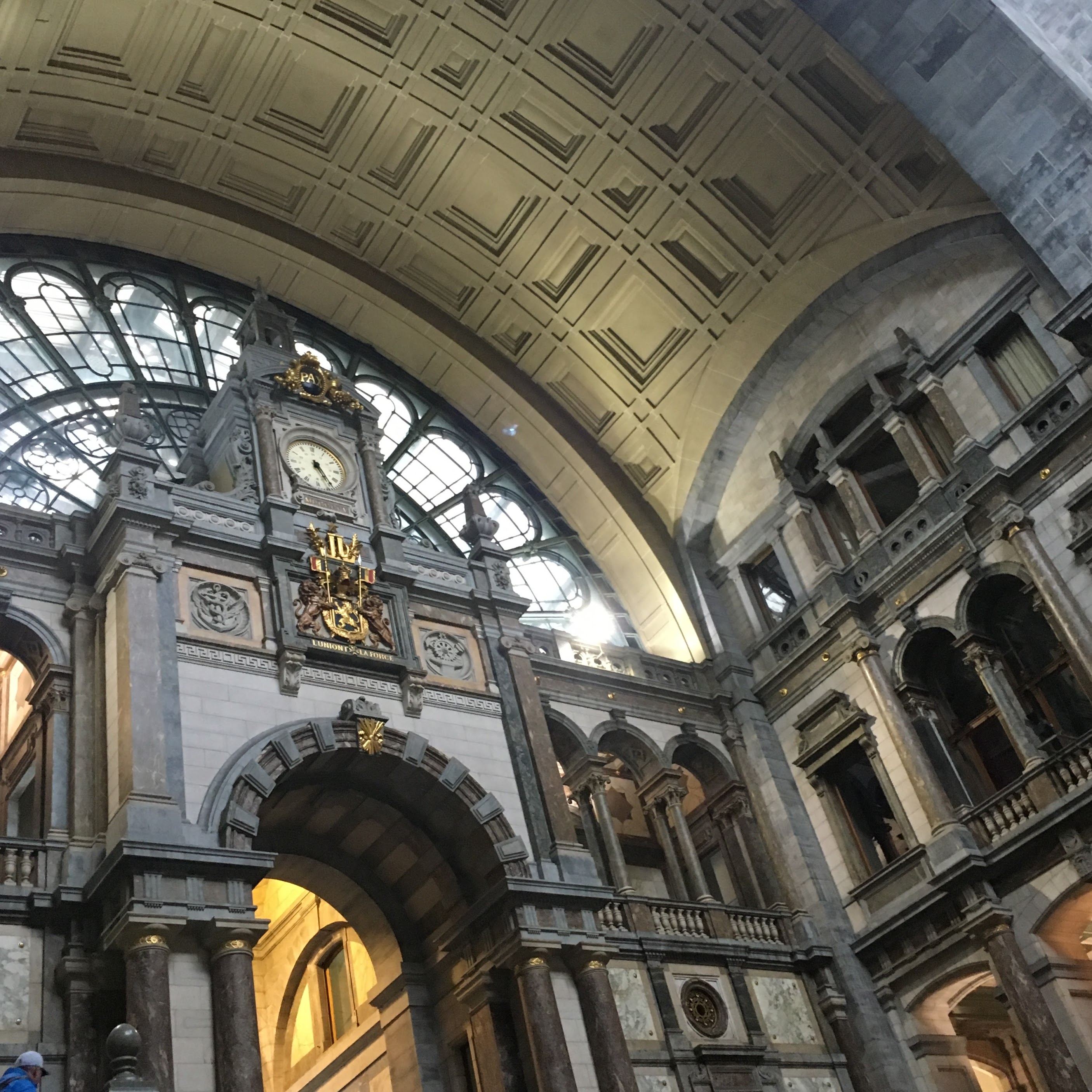 Traveling by train has many advantages but one of them is that you get to arrive into the magnificent Central Station. With its huge marble hall and series of escalators, it's an experience just navigating your way through. As usual, we stayed in an Airbnb apartment (here's why and how to pick a good one) and we spent most of our time walking around the beautiful city centre streets taking in the stunning architecture, nipping in and out of coffee and interior shops to stay warm (the weather wasn't great), and of course sampling the Belgian food (namely, huge plates of chips and waffles). The city seemed super easy to walk around and get to know and there is also a tram system which we had fun riding on one afternoon.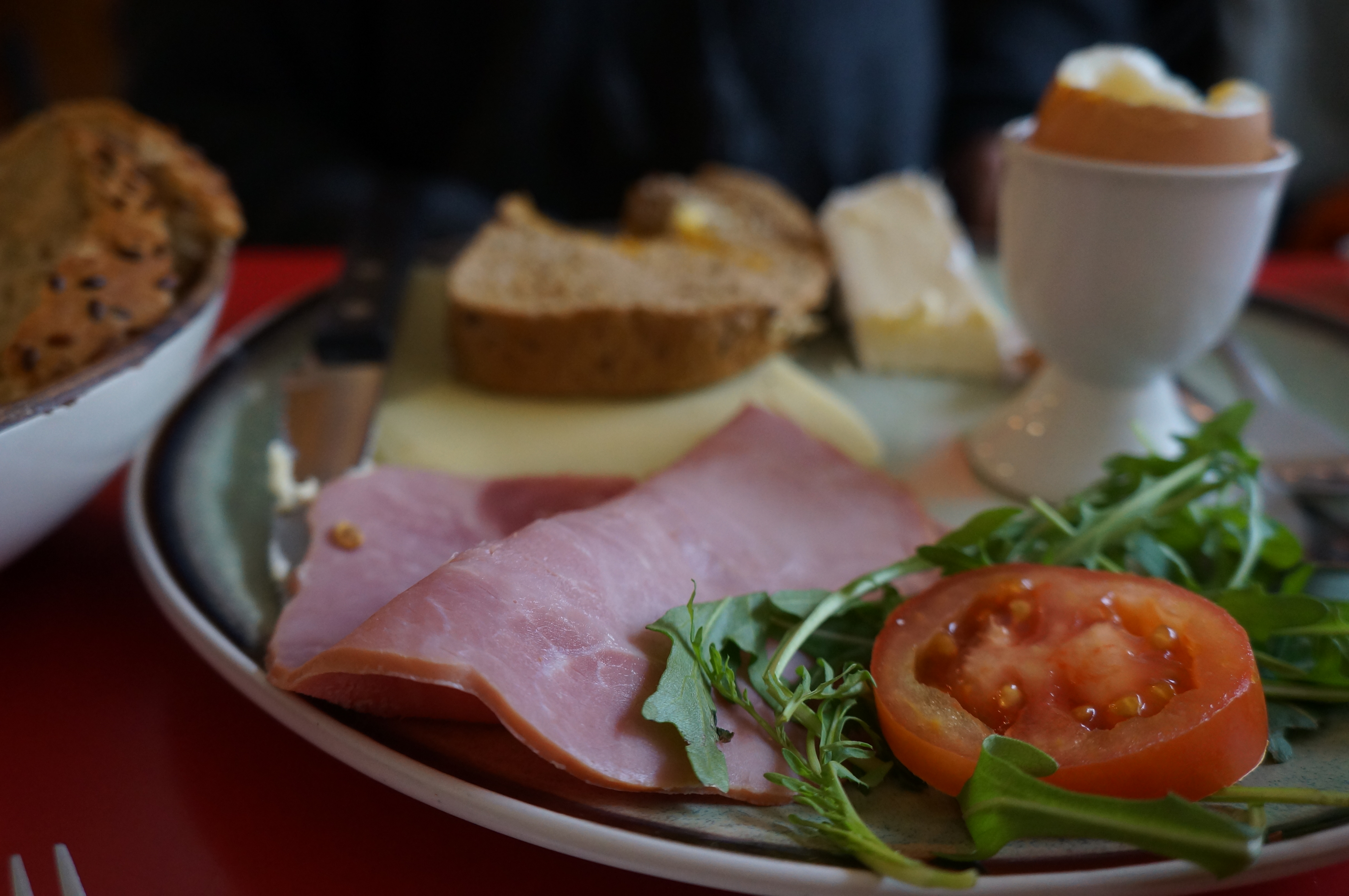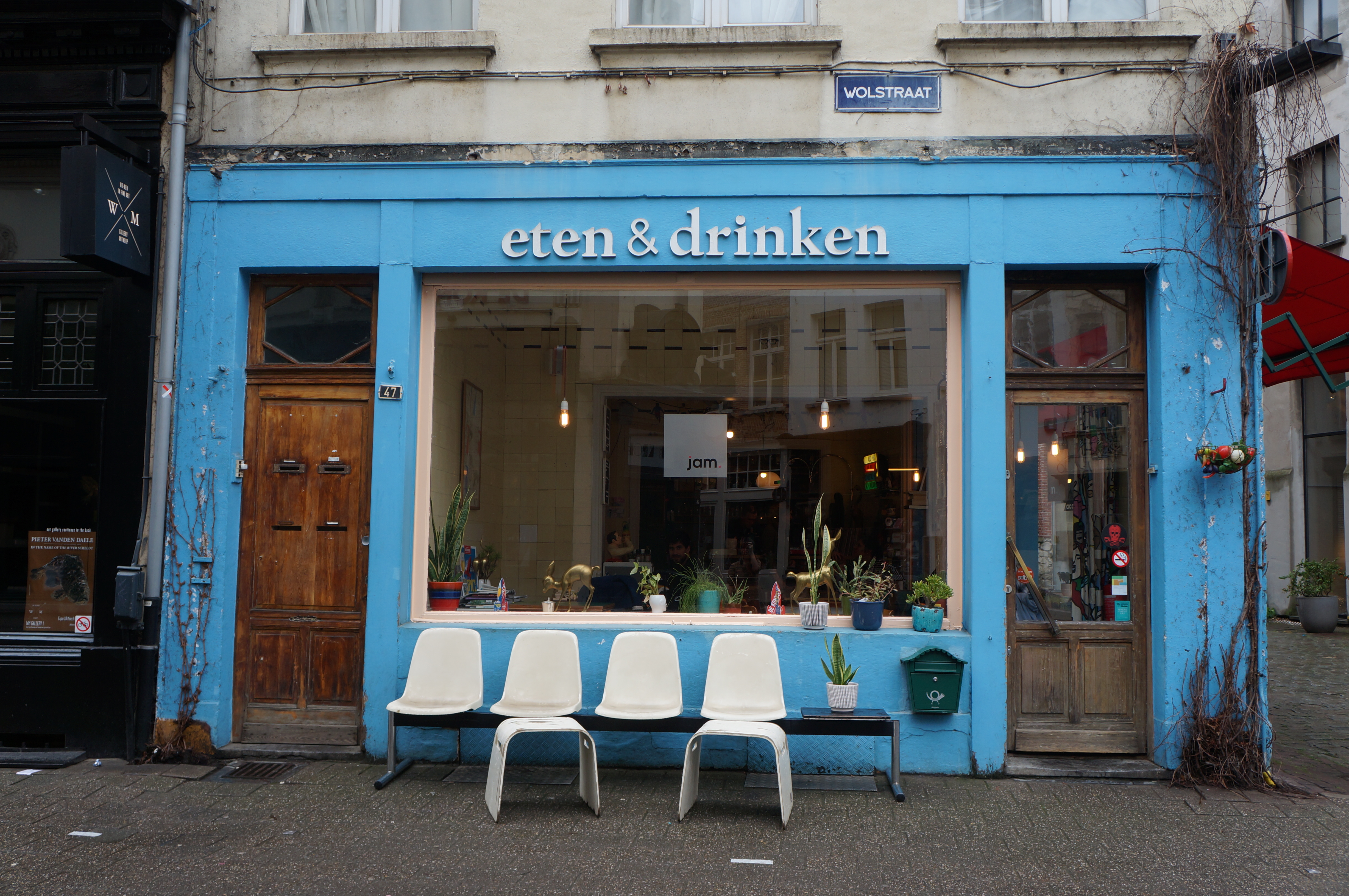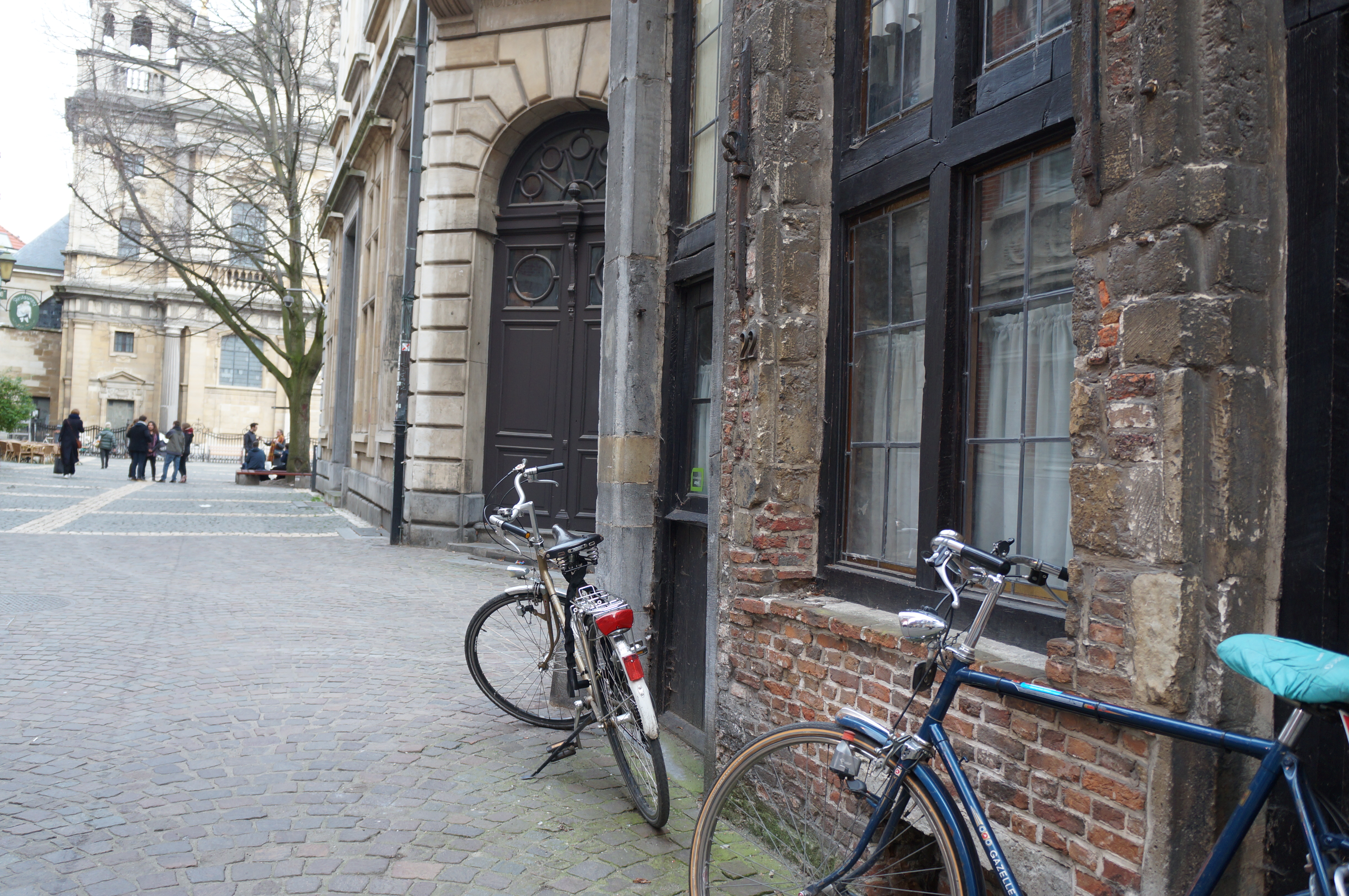 If you're a foodie or travelling with children, you must check out the Mercado food hall at the Groenmarkt. Once the old post office, it is full of food stands serving up food from around the world and is the perfect place to grab a quick bite. Just as exciting for parents is the excellent softplay located right above it where entry includes a free alcoholic drink. Say whhaaaa?! And if you don't have kids, the market hosts djs in the evenings too which look great fun too. Some of our other favourites places to fill our bellies included Jam which has the coolest retro interior trinkets everywhere and serves up comfort food, The Mad Hatter for funky palm leaf interiors and great lattes, Zirkey which has an amazing kids play room which meant that Sam and I were able to enjoy a bite or three of food in relative peace and of course the numerous chip shops and waffle houses around the city on most corners. We had our fill at Frittur no. 1 which were pretty epic – my advice is to go 'all in' and get all the sauces you can get your hands on.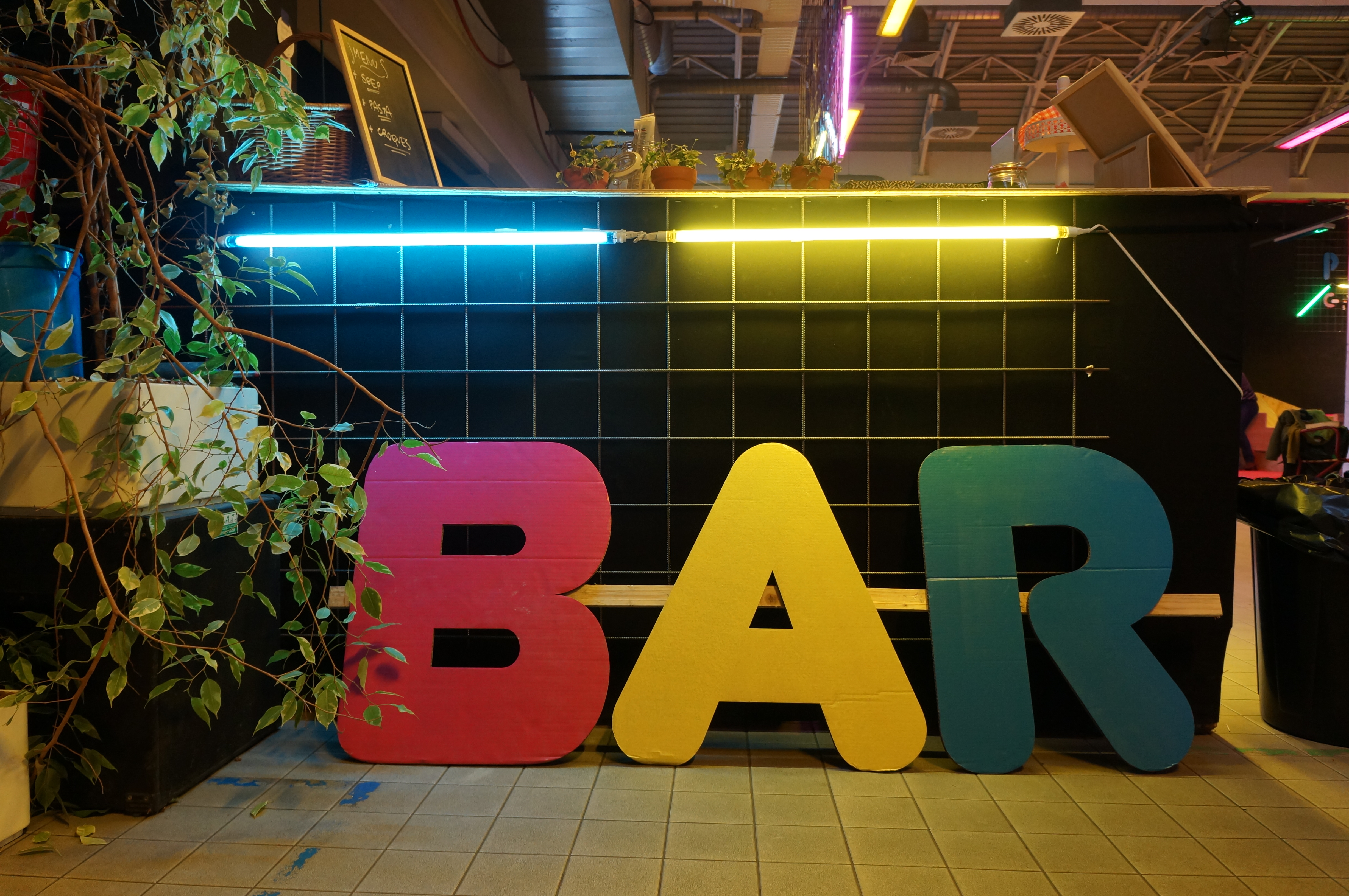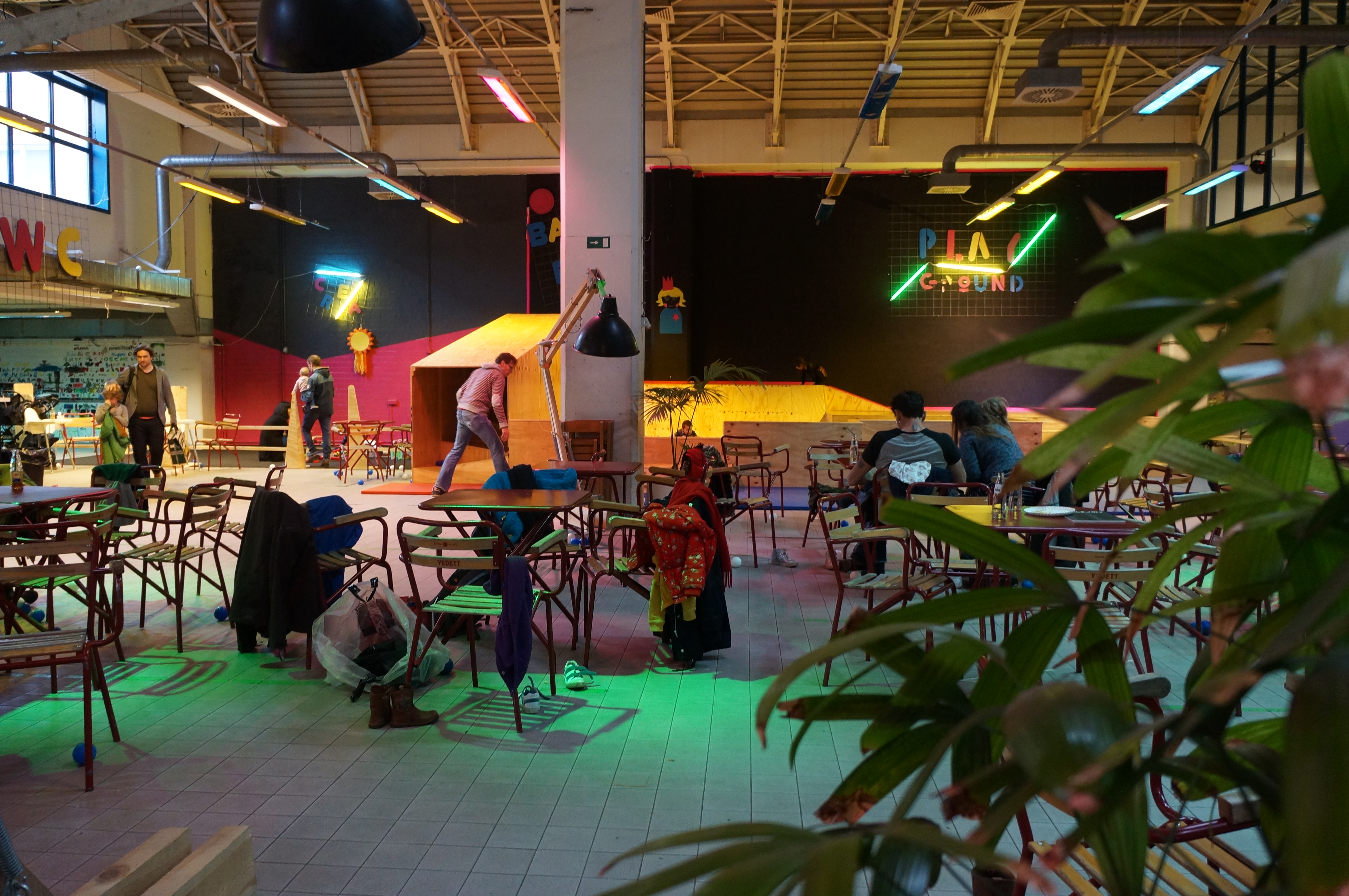 The vintage market by the St Anna tunnel is worth checking out to find some trinkets and to meet some local characters. For an amazing view of Antwerp's skyline, head underneath the tunnel itself and cross over to the other side of the river Scheldt to the West bank where you'll find a lovely quiet park. It's a one-third of a mile a walk so good exercise for working off all the chips and also a perfect activity for a rainy day / children that love tunnels! Another afternoon we took the tram to one of the suburbs slightly out of town which I always love doing to get a feel for the city outside of the central, more touristy parts.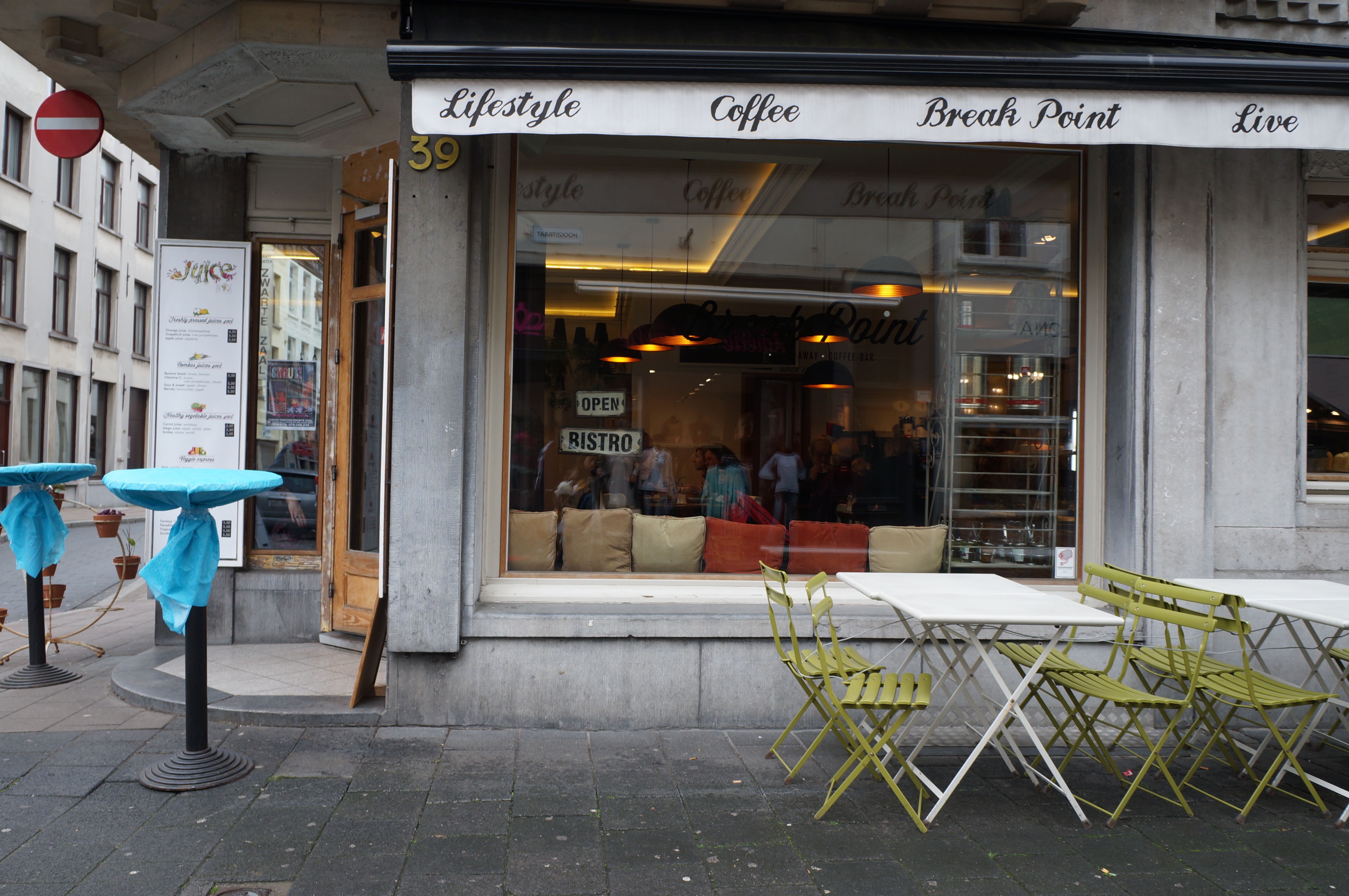 Antwerp is a truly special city with stunning architecture and a cafe culture better than any I've seen in any other city (Paris, I'm looking at you). For some reason, it is overlooked as a European destination in favour of some of its' more glamorous neighbours which seems a shame. So for anyone reading this looking to book a mini break with the family, I'd urge you to book a trip by train that, only 3 hours later from London via Brussels, gets you to the most beautiful city full of galleries, shops, cafes not to mention out of this world delicious chips. AND we didn't even explore the art galleries (though the central cathedral has two amazing Rubens paintings) OR the beer houses OR the chocolate scene. Antwerp, we'll be back.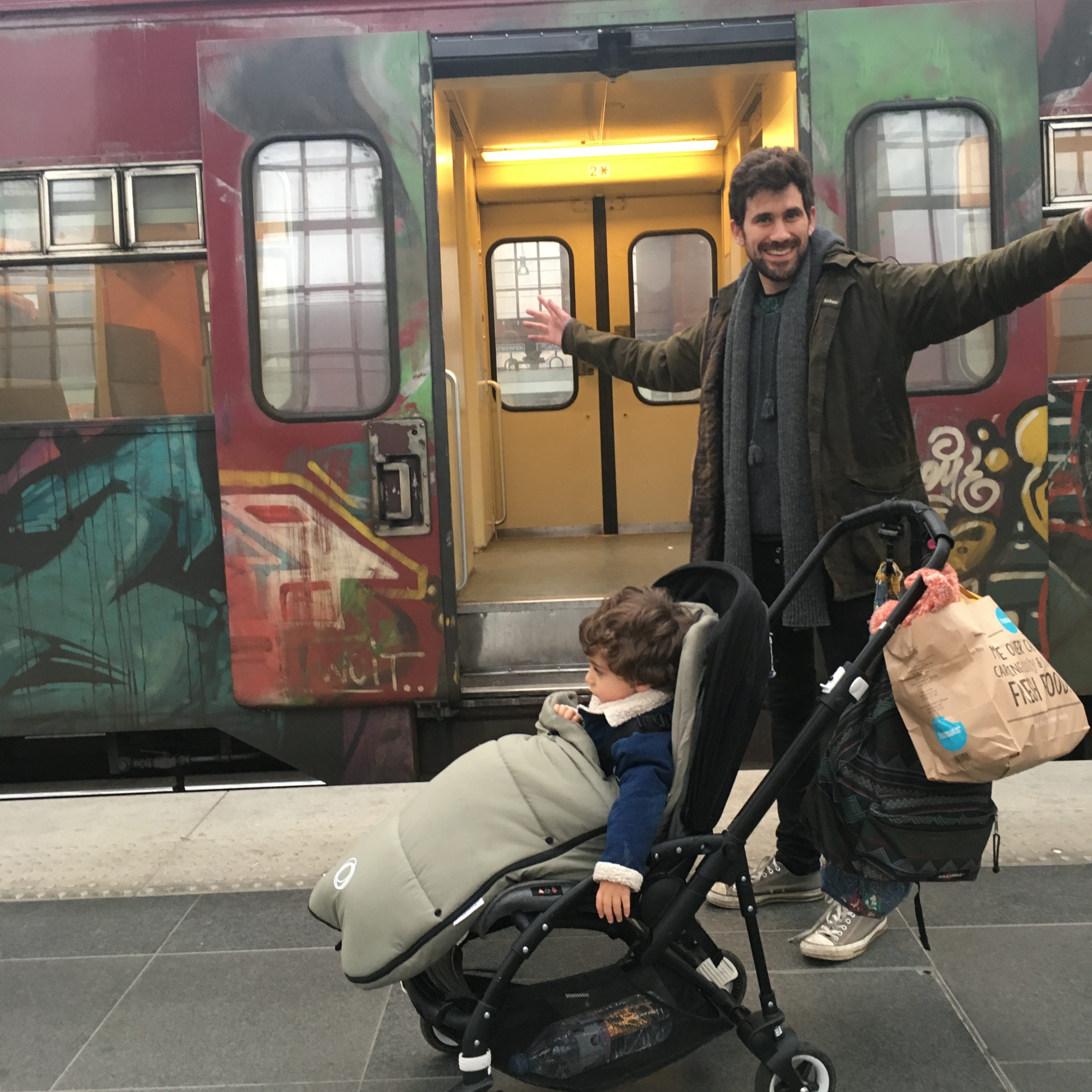 P.S I made this little video of our time there so take a peek by clicking on the 'play' button below (and please do subscribe to my channel if you like what you see!) Thanks for reading as ever folks, Emma xxx