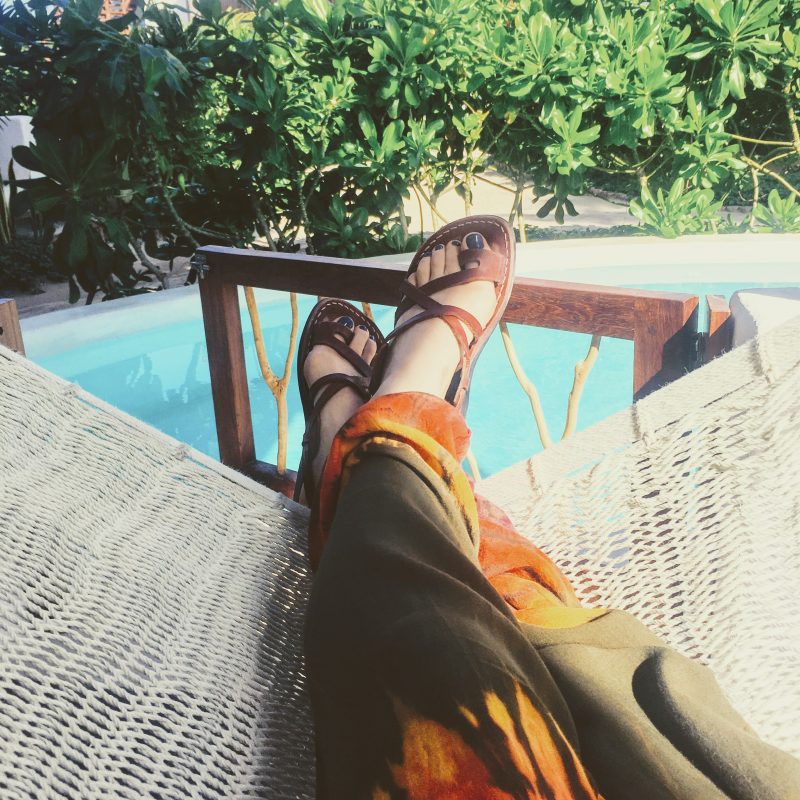 We've done a lot of traveling with the kids and one rule I always stick to is packing lightly. Far from wanting to have choice when I'm away, all I want are a few versatile pieces so that I can quickly throw on a piece of clothing, grab my morning coffee and get outside.*Here's some quick tips on packing minimally from me, and a few Travel experts
– Matt Wilson, Adventurer in Residence at Under 30 Experiences says 'the best packing tip is to pack a daypack inside your fullsize bag. This way, at the airport, you can take the second bag out, and have two bags small enough to carry them both on. Now, you never lose your bag, and don't pay baggage handling fees."
– Yes, taking less clothes will mean fewer clothes but take a trip to a local launderette and you're good again – or if you're lucky, where you're staying might offer these facilities. Watching washing machines going round is also a surprisingly fun activity to do with kids and there's always interesting characters hanging about too to have a little chat to.
– Dave Dean, Founder and Editor of Too Many Adapters says "Merino. Clothing made from merino wool is super-lightweight, keeps you warm in cold weather and cool in hot weather and you can wear it for days on end and it still won't smell."
– Onesies are your friend! Dress them up or down with different shoes and add layers underneath to make a completely new outfit. Perfect especially for at night when you can pop a jumper on underneath
– Bring single colour tops that match any outfit and to eradicate any worry about clashing colours. Opt for one colour palette – for this trip, I've opted for earthy colours (dark greens and browns) that I know would all complement one another.
– Alex Jimenez, Founder and Editor of Travel Fashion Girl says "When choosing your clothing for a trip take a look at each item's fabric and consider the following factors: quality, thickness, weight, wrinkles, transparency, and texture. Your ideal travel clothing is durable, takes up minimal space and weight, is wrinkle-free and opaque, and matches with the rest of your clothing in style and fit."
– If all else fails and you really get stuck with your limited options, there are always shops to visit..
What are you must have pieces for when you go away? Do you like to take more or less items with you?
Emma xxx
P.S. Female Body Hair – Yes Or No and the A Mum Accessory Life Saver
* not before wrangling two kids and trying to get them dressed as well. The same light packing rule goes for them too, by the way.