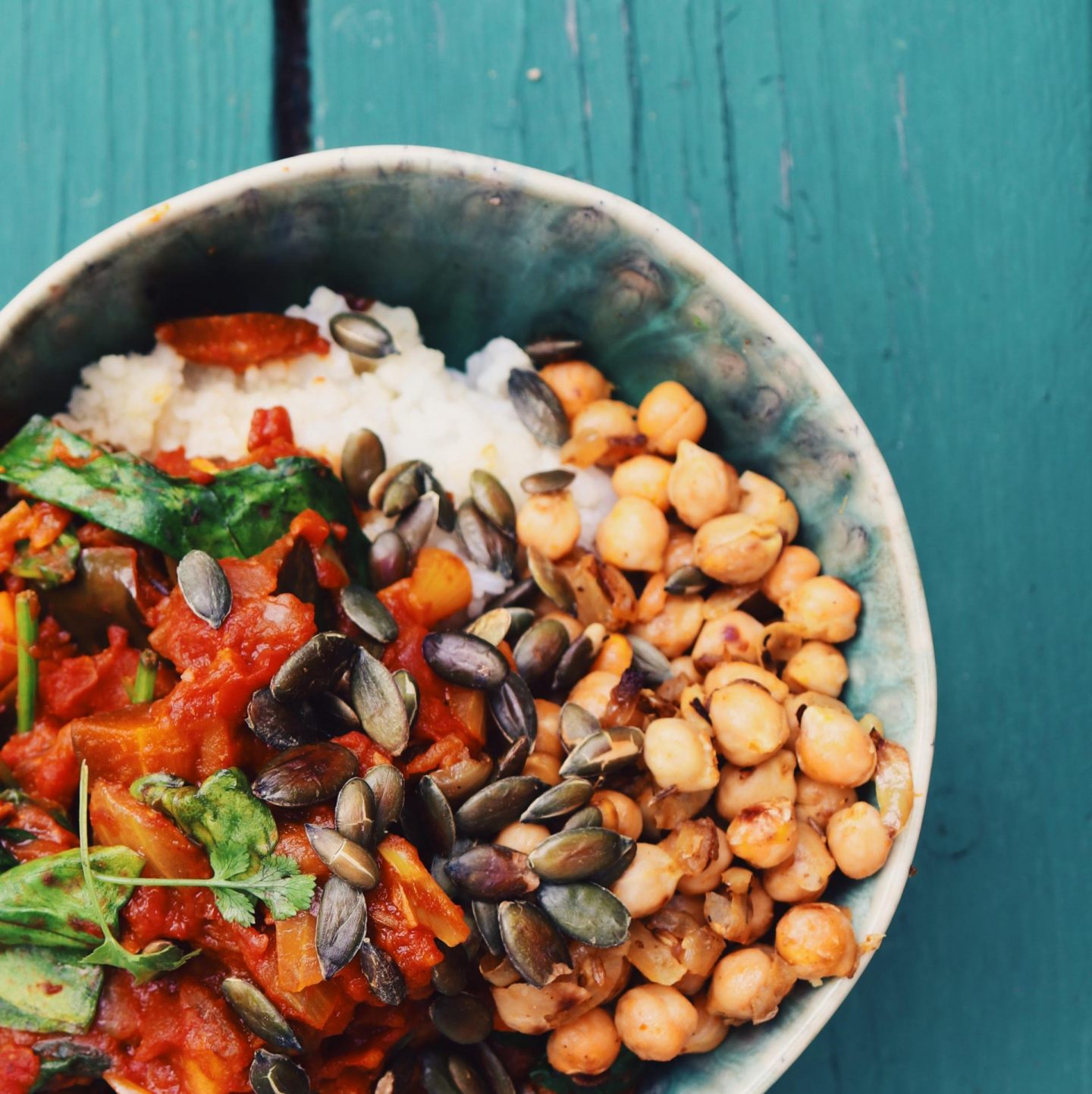 I crave curry NON STOP – the spicier the better – and unlike take away or ready made curry, this one is free from salt, sugar and contains very little oil so you actually feel GOOD after eating it.
Sam has a medical condition and isn't able to eat high FODMAP foods so I've put a star beside the ingredients that you can remove to make this a FODMAP friendly curry. Let's go…
Recipe
SERVES 2 – with leftovers for the next day, which always taste better to me, anyway.
Ingredients
1 tbsp coconut oil
1 teaspoon turmeric
1 tsp garam masala
2 tbsp cumin (and 1 for the chickpeas)
2 tins chopped tomatoes
1 aubergine or 2 courgettes
1 big thumb of ginger
Small chunk of chilli
1 onion (omit for FODMAP friendly*)
1 can of chickpeas (omit for FODMAP friendly*)
3 handfuls of spinach
A handful of pumpkin seeds (though any will still taste freakin' tasty)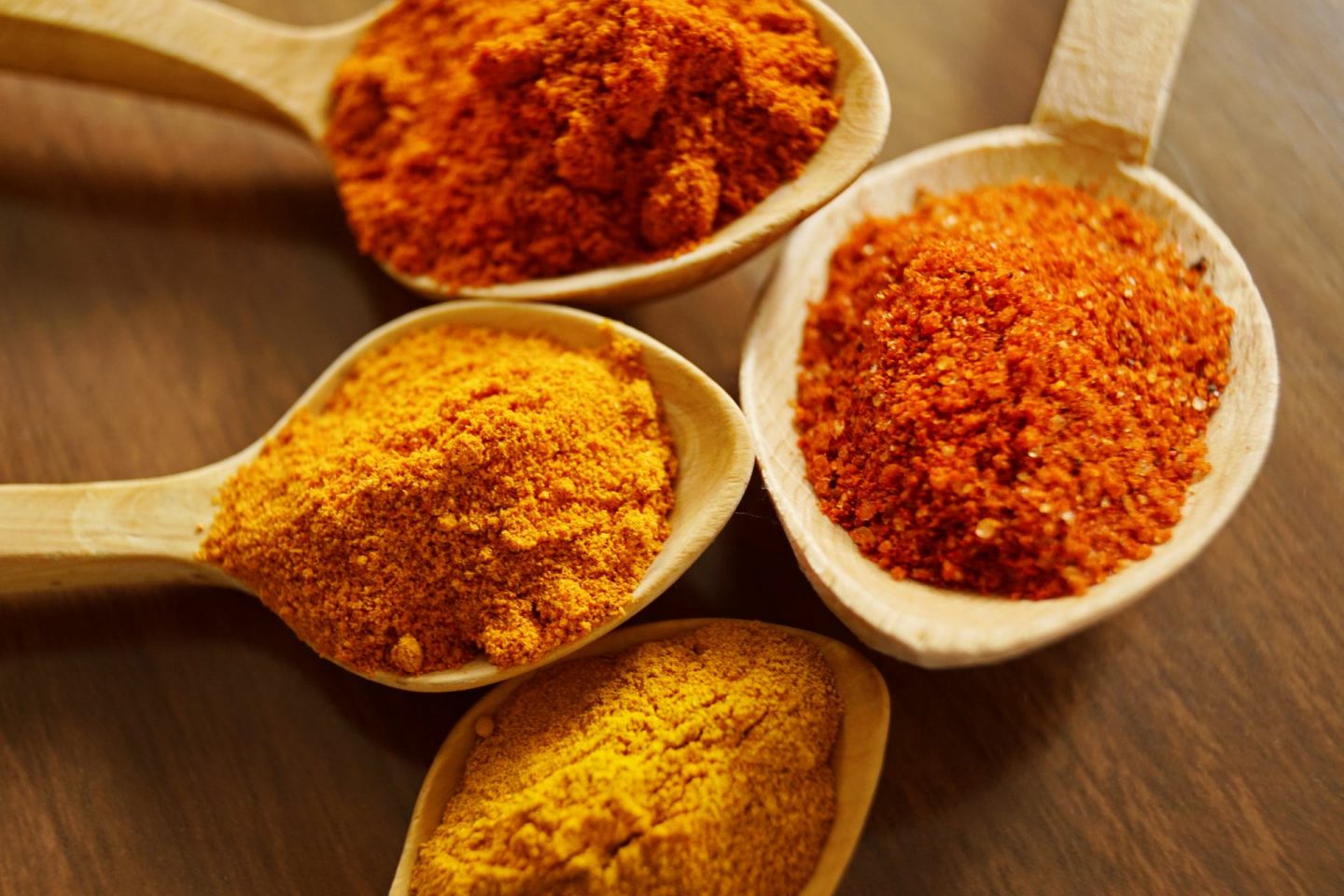 Put a dollop of coconut oil in the pan along with half a chopped up onion, chilli and ginger (tip: scrape the skin off your ginger using the back of a teaspoon). Sautée for a few moments until soft, then add your spices. Keep cooking and allow the onions to soak all those amazing flavours. Tip in the tinned tomatoes and cook for another 10 minutes. Keep stirring. Add your chopped up vegetable and simmer for 20 minutes. In a separate pan, start sautéeing the other half of your onion along with the cumin, then add the chickpeas. Cook for 5-10 minutes, depending how soft you like your chickpeas. At the same time, pop your seeds in a dry hot pan.
Serve with cous cous, rice or a wrap, a big dollop of lime pickle, mango chutney (really want to to try out this recipe) and some chopped coriander. A dollop of yoghurt goes great with it, too.
Enjoy!
Emma xxx