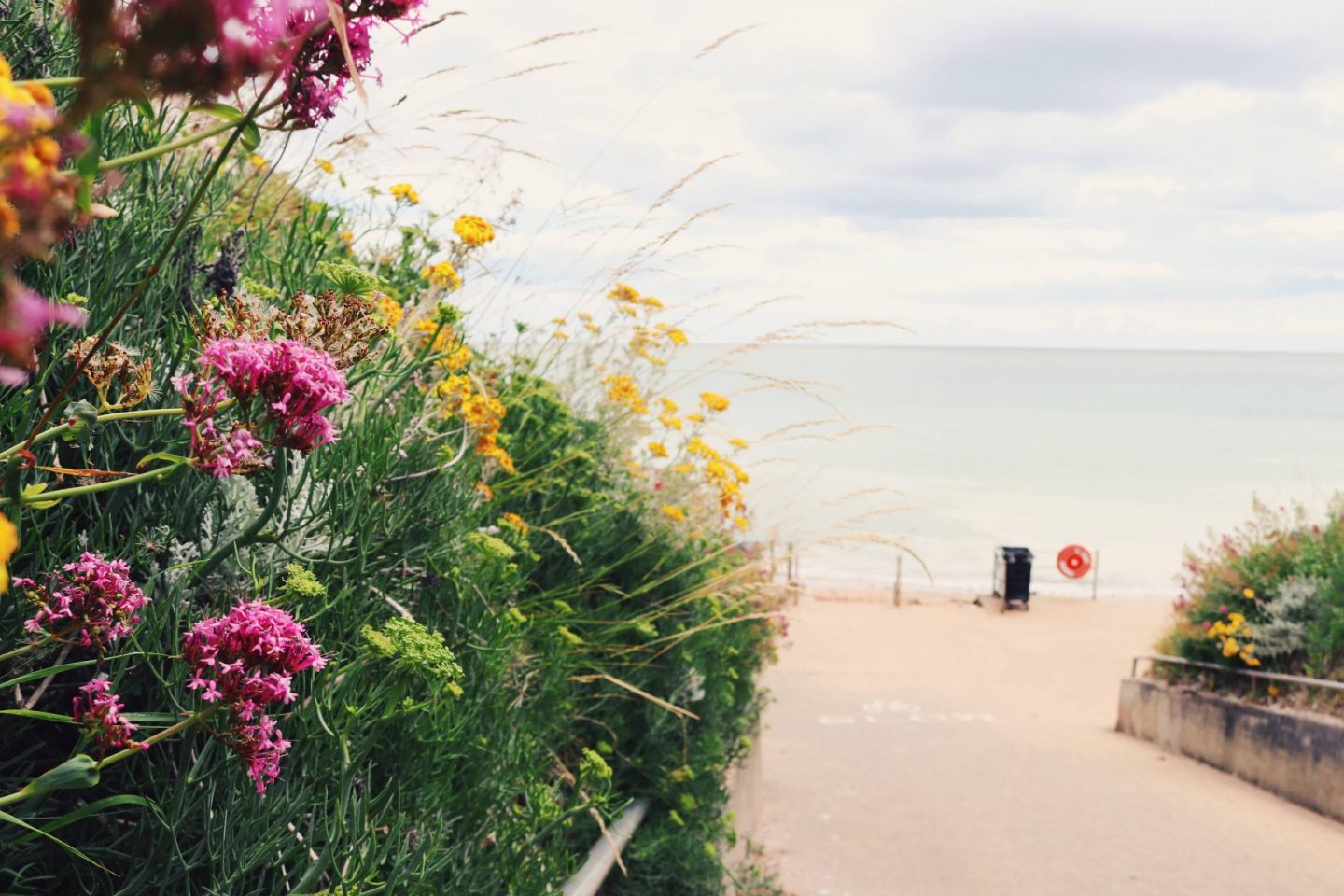 Living in London, we're fortunate to have access to beautiful green spaces within fairly easy reach – this is probably my favourite place ever and this spot is a new discovery. But every now and then though, I get an urge to stare in to the horizon and tap in to the immeasurable sense of peace that we feel around water, or what the marine biologist and author of Blue Mind, Wallace J Nichols calls in his book about the physical and psychological benefits of water, my "blue mind". Heading to the sea is a chance to escape the hyper-connected, over-stimulated state of modern day city life, and I am ALL IN.
But with gems such as Dorset, Devon and Cornwall for us anyway, too far to travel to for a day trip, I've been looking into where else us Londoners can find some of mother nature's blue, slightly closer to home? Based on a day trip we took earlier this week, plus some fab recommendations from you guys and a lot of internet scouring and cross-referencing, here's a few ideas to get you started: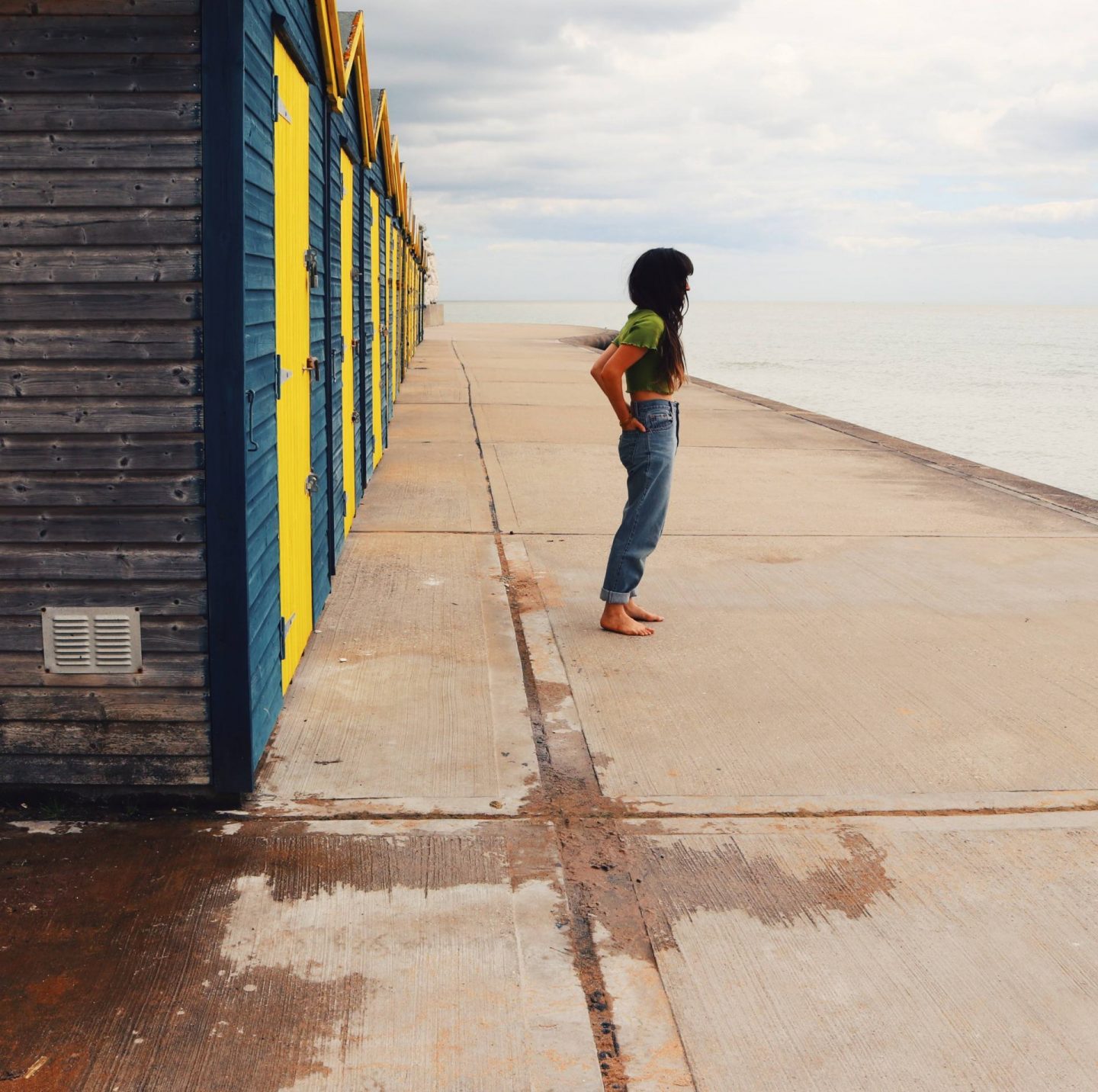 KENT
Kent is home to more than 50 beaches and is one of the longest coastlines in England – and historically, it's where we've tended to head when we want to feel the sand between our toes (it's also where Charles Dickens used to take his family for holidays). Each beach has a slightly different character but some of our favourites include Dumpton Gap – it's free on street parking here and just a short amble down to a lush little beach (ignore its' less than appealing name) and Viking Bay – a beautiful horse shaped bay where you'll find a gorgeous promenade, a small harbour with some working boats as well as the usual traditional seaside attractions – ice creams, candy floss, a small children's fun fair and a cafe. If access matters to you, it's also worth noting that there's a lift. Then there's Joss Bay, often referred to as a 'surfer's paradise' and beautiful. Botany Bay, hidden behind residential streets, with its stunning views of white cliffs and chalk stacks – we've gone here every year since our babymoon when pregnant with Jack. It's also the perfect beach for fossil hunting when the tide is out, with lots of rock pools and crevices to explore. Margate Main Sands is home to Turner Contemporary as well as Dreamlands amusement park if you're looking for full on funfair family fun (woah, that last line was a mouthful).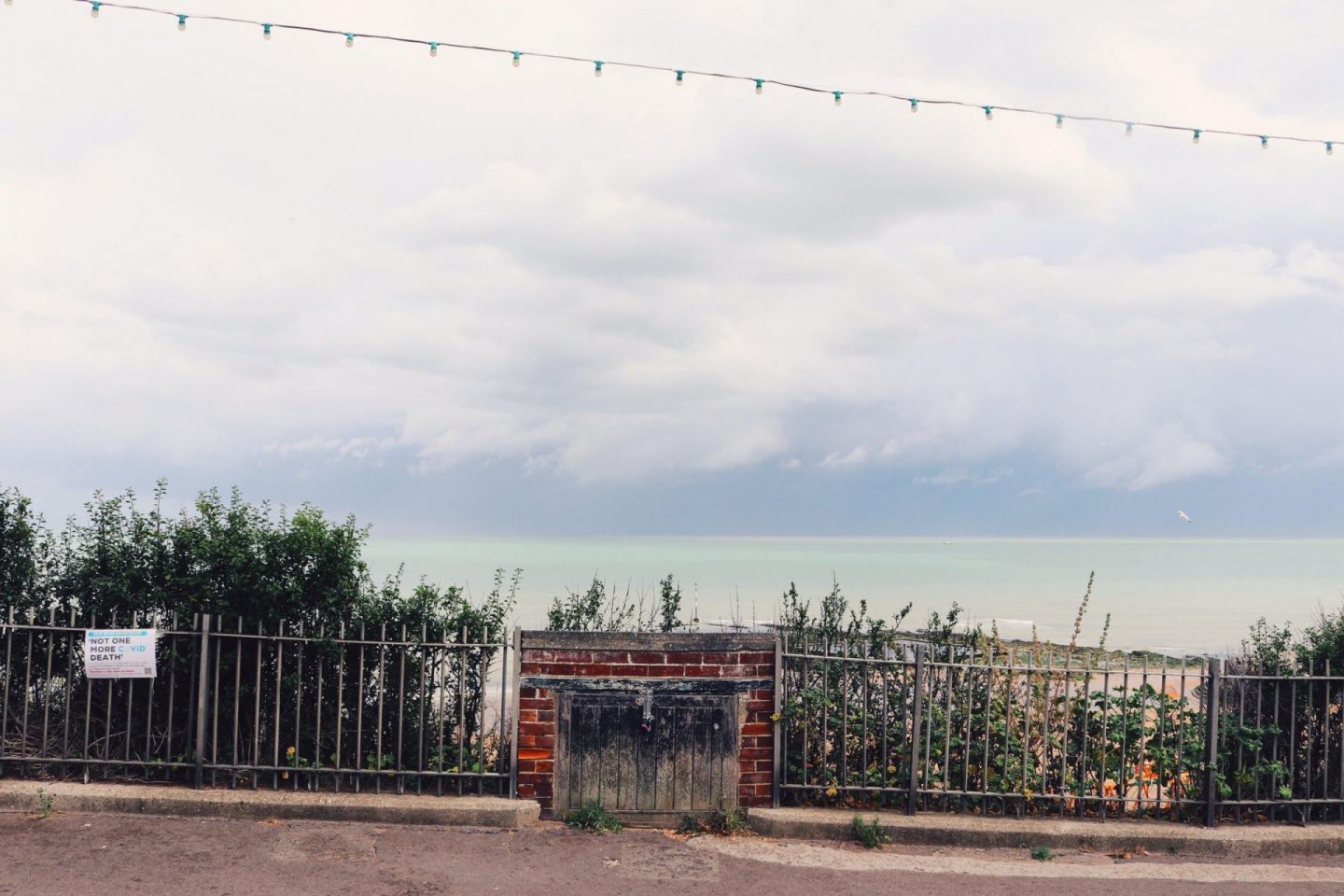 There's the most stunning wide promenade which winds around the coast and takes you all the way from Dumpton Gap to Viking Bay – here we hopped back on to the beach and grabbed some fish and chips from Star of the Sea (still dreaming about their chips…) in Broadstairs, the town situated between Margate and Ramsgate. Don't forget ice cream at Morellis and if you have time, PLEASE stop off at Petticoat Lane Emporium, Kent's largest indoor market and an absolute treasure trove of vintage, retro and collectible items.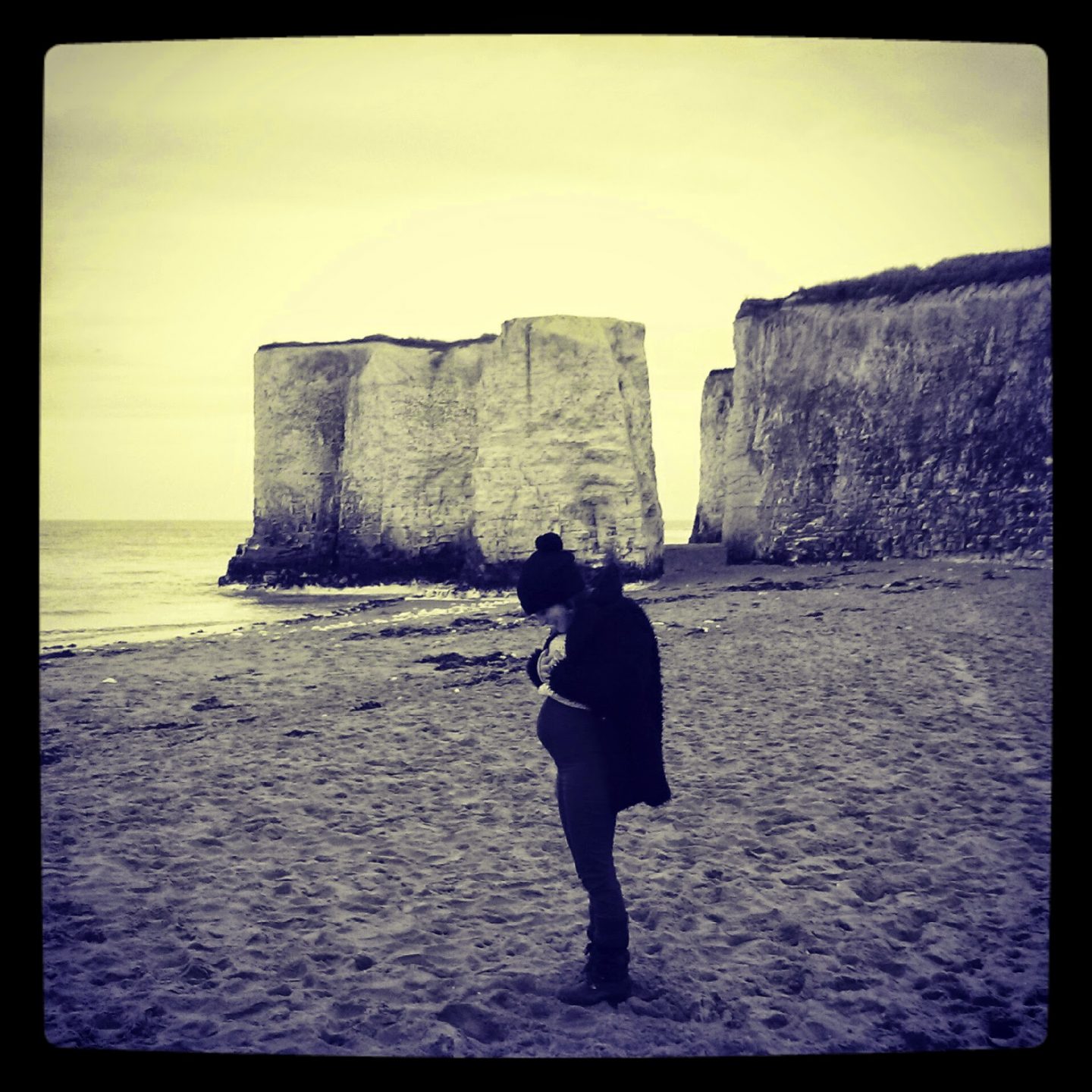 Other lovely spots in Kent include include wonderful Whitstable – yes, its' beaches are pebbly but so full of charm plus Whitstable beach faces west meaning it is a great place to catch a sunset. Try West Beach or Tankerton, a little further east and if you're a foodie, head there for oyster season (oyster season takes place during any month with an 'R' in it) or book yourself a table at the Sportsman. Whitstable represents a truly traditional British seaside experience; not piers and donkey rides, but quirkiness and charm with pastel-painted shopfronts and beach huts to boot.
Whitstable represents a truly traditional British seaside experience; not piers and donkey rides, but quirkiness and charm with pastel-painted shopfronts and beach huts to boot.
Other Kent beaches recommended by you lovely lot included: fishing boats galore at Deal, creative vibes at Folkestone, kitesurfing at Greatstone, bleak but beautiful Dungeness, huge expanses of beautiful sand at Dymchurch, rockpools and free parking Minnis Bay, and charming and lesser known Westgate on sea.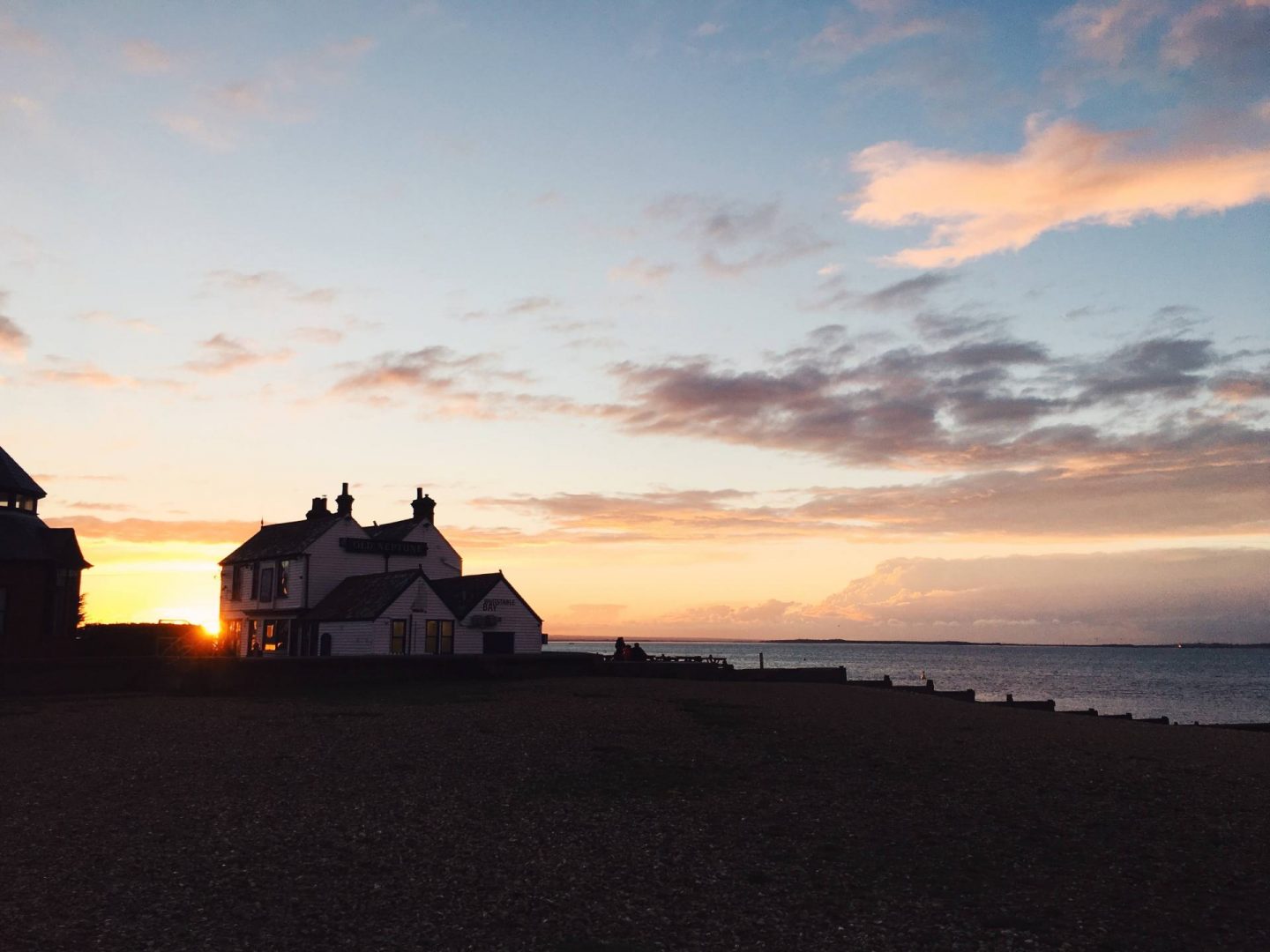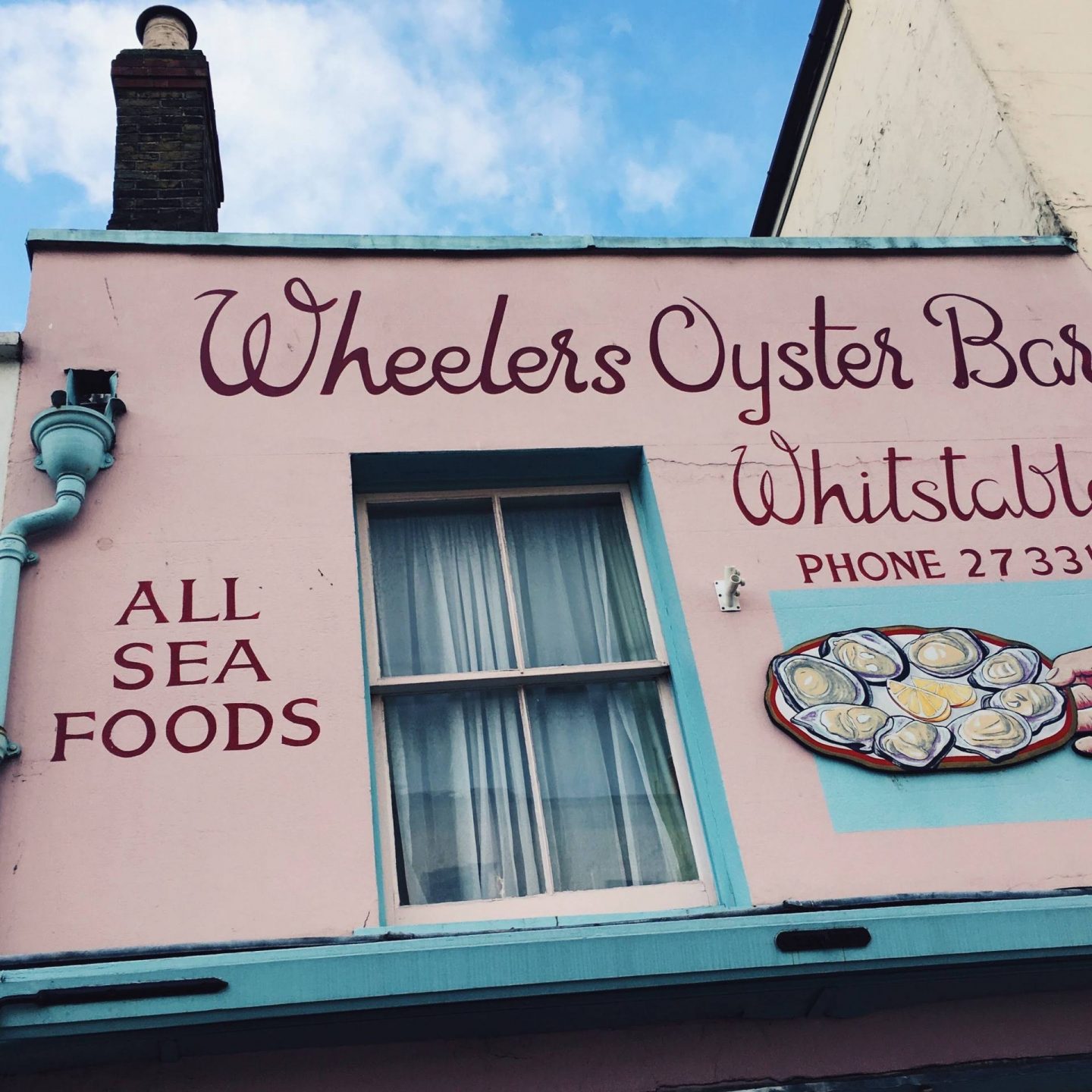 WEST SUSSEX
West Sussex is not an area I know so I had to dig around on the internet for this one and rely on your suggestions. Luckily, both seemed to correlate 🙂 Here's where we're heading: West Wittering for rolling dunes and natural sandy shores. With stunning views of Chichester Harbour and the South Downs, super clean water and tidal pools, it seems a super popular choice all round. There's also a beautiful looped walk into the harbour and back alongside the salt marshes. NB – you'll need to pay for parking. Others recommended Littlehampton which comprises of two popular beaches, West Beach and East Beach. West Beach, located just across the River Arun and surrounded by green spaces and slightly 'wild', seems the perfect spot for family strolls through the dunes. Meanwhile, over at award-winning East Beach, you'll find a mile of beach and Britain's longest bench. Finally, you might want to explore Selsey – the most southern point of Sussex and a shingle and sandy beach with stunning views out to the Channel whilst pebbly and peaceful Climping also came in as a popular option.
EAST SUSSEX
Top of the list for me, goes to Camber Sands. We visited friends there last weekend and though I'd been there before, its' beauty just takes my breath away each time. Regularly voted as one of the best beaches in England, you'll find a five-mile stretch of sand backed by rolling sand dunes. If your kids are into sandcastles – and ours are – this is the one! You see, unlike most beaches along the Sussex coast which are lined with pebbles, shingle and groynes (wood, concrete or stone barriers that protect the shoreline from coastal erosion), Camber Sands is covered in the most fine, golden sand. High on my list to visit is Cuckmere Haven, right next to the Seven Sisters chalk cliff, known as one of the wildest beaches on the south coast. Pebbly and quiet, it looks just stunning. Other spots recommended by readers and t'internet alike included Eastbourne and its historic pier, predominantly shingle and close to facilities Hastings, laid back and pebbly Seaford, trendy and busy Brighton (head to Snooper's Paradise flea market and alllll the eateries you can find)and traditional and with a lovely promenade, Bexhill on sea.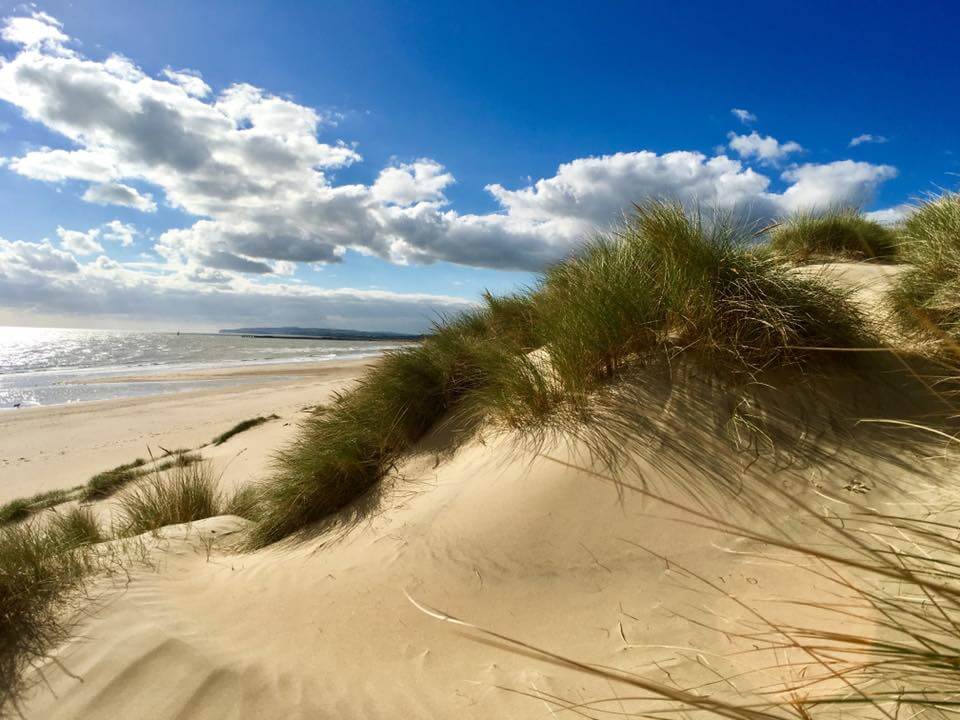 ESSEX
With more than 350 miles of shoreline to choose from, there's surely a beach for everyone in Essex. Thorpe Bay, a sandy and pebbly beach with spectacular views of the Thames Estuary and Blue Flag status for its cleanliness and pretty beach huts, was endorsed by lots of you and sounds and looks gorgeous. Meanwhile, Leigh on sea, only half an away from Fenchurch Street, looks lush, and don't forget old fashioned and untouched Frinton-on-sea with free parking on the esplanade or unspoilt Bradwell on sea.
Then there's the tiny estuary island of Mersea which will take a bit of planning to get to as it's cut off from the mainland at high tide. The beach spans all the way from the houseboats in West Mersea to East Mersea Point where you can visit the gorgeous looking Cudmore Grove Country Park (there's a children's play area) and catch the foot ferry to Brightligsea & St Osyth . When we were there recently, we spent a lush afternoon with friends on Monkey Beach, and if you're looking for an overnight stay, you might want to check out the very cute looking Monkey Beach Cottage.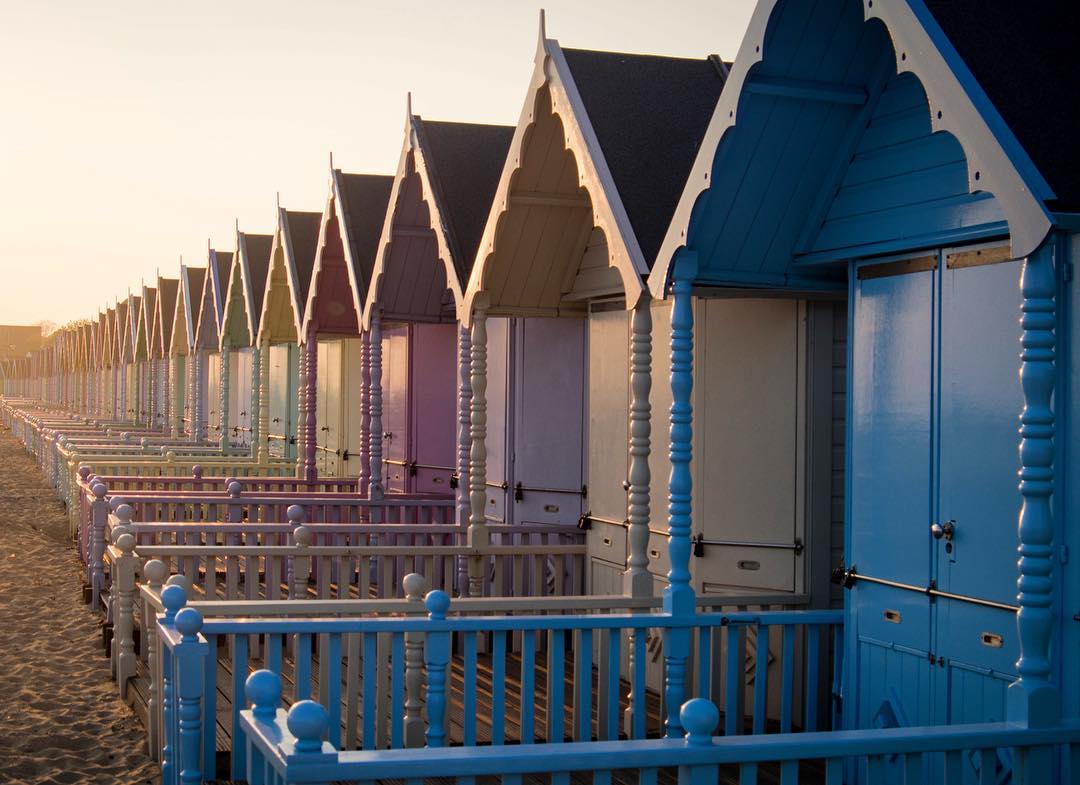 The beach I'm most intrigued by probably of this entire list is that of Osea. Set in the Blackwater River estuary, Osea Island lies nestled within 4½ miles of secluded coastline and is surrounded by several miles of beach and coast. The tidal road opens at every low tide for a period of 4 hours when cars can be driven across, otherwise at high tide there's a river taxi service from the mainland (the boat journey taking about 10 minutes.) A little bit of history about Osea, borrowed from a Guardian article about this fascinating little island: "In 1903, Frederick Charrington, a repentant brewing millionaire, founded a "home for inebriates" on the island, deciding that being 90 minutes from London but marooned in the Blackwater estuary made Osea's 400 acres a perfect retreat for city alcoholics. A hundred years later, history repeated itself when an elite detox clinic opened there to receive patients including Amy Winehouse. After that was closed down in 2010, Osea has re-emerged as a recording studio, wedding venue and party island for hipsters and paparazzi-shy aristocrats." You'll want to keep up to date with what's happening on the island.

The beach I'm most intrigued by probably of this entire list is that of Osea. Set in the Blackwater River estuary, Osea Island lies nestled within 4½ miles of secluded coastline and is surrounded by several miles of beach and coast.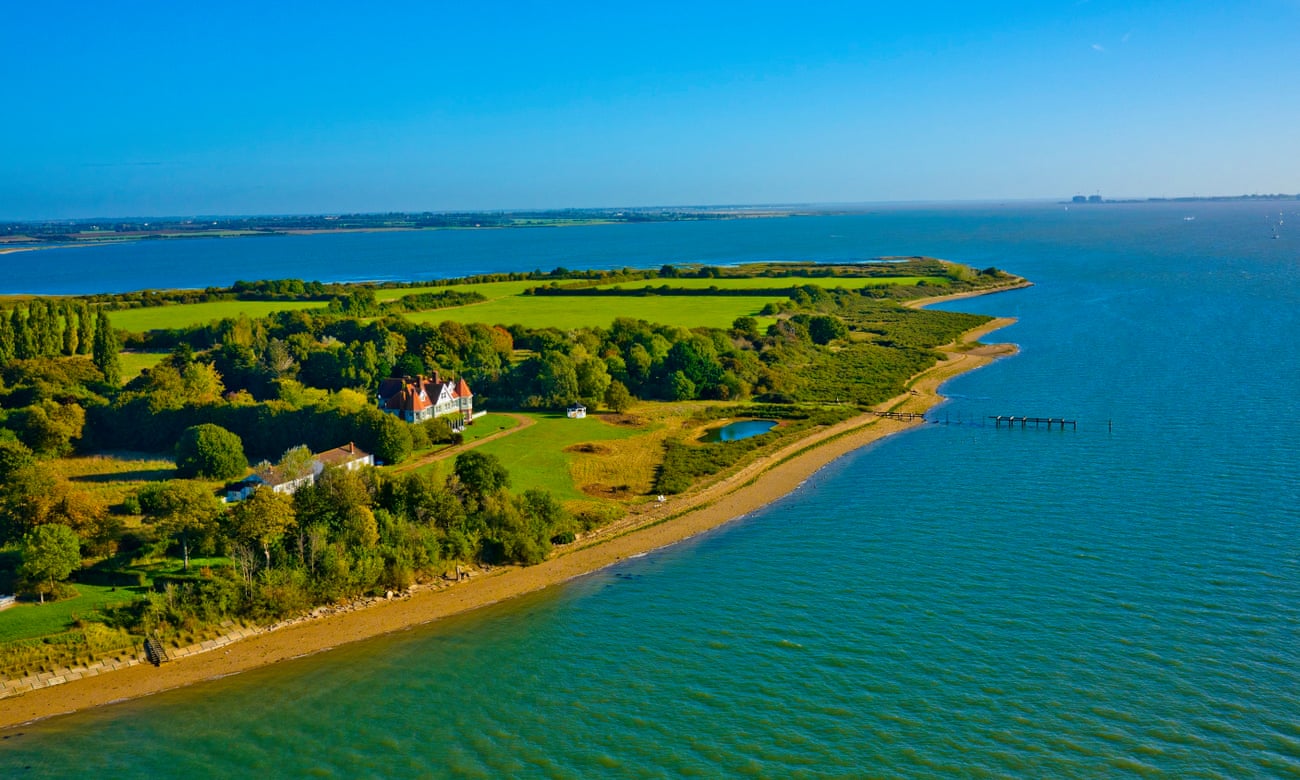 Finally, walk for miles along wonderful golden sand all the way from Clacton on Sea to Blue Flag award-winning Walton-on-the-Naze where you'll find the second longest pier in England, more colourful beach huts and the historic 86ft Naze Tower.
SUFFOLK
Suffolk's picturesque coastline stretches for 39 miles, starting at buzzing Felixstowe (there's a 16th century fort for any history/military enthusiasts) and extending to its most eastern tip at family centred and watersports hub of Lowestoft. You'll find beaches perfect for a classic bucket-and-spade day out or those that offer a variety of activities from fishing and swimming to wind surfing and sailing. Meanwhile, I've got my eye a few miles south on the wild Covehithe down a dead-end-lane, with its unique church within a church. Then there's vibrant and quirky Aldeburgh on the river Alde with breathtaking views both seawards and along the river Alde inland towards Orford. Probably the best known of all Suffolk's beaches, with its colourful boats, fresh-fish shacks tucked against the sea wall and arty town, head here for sandy and shingly beaches and the biggest sandcastle (made of a million bricks that you can even stay overnight in) you've ever seen. Oh, and save time for browsing the bookstores of Aldeburgh town – I remember losing myself for a good half an hour in one when we visited years back.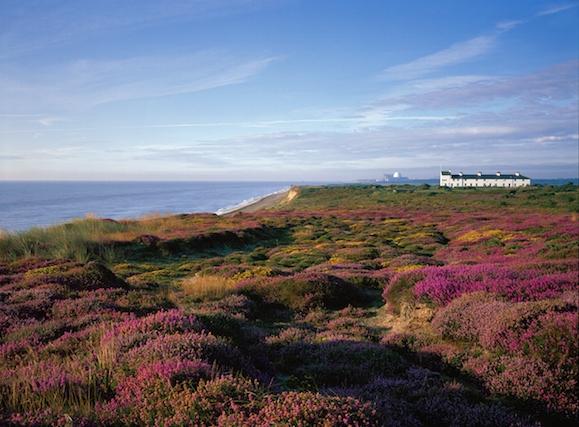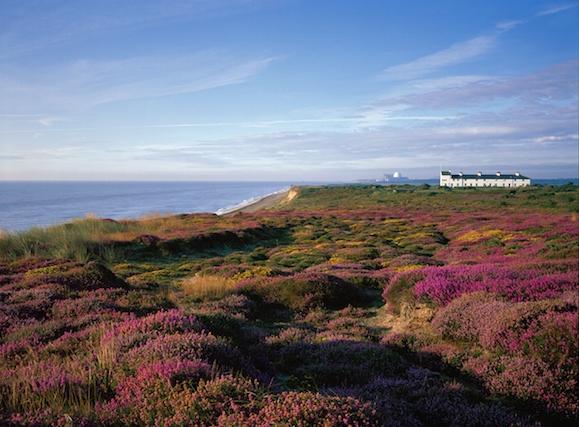 Charming Southwold received several votes from you with its picture perfect beach huts, a charming pier and just a stones throw away from lots of yummy sounding restaurants. Check out the more secluded Denes Beach for a quieter, more secluded optional away from the hustle and bustle of the town. Finally, there's beautiful Dunwich and its surrounding heath which is home to rare plants and wildlife and the quieter, hidden gem of sandy Walberswick is a must visit if you're into crabbing – they used to hold the Annual British Open Crabbing Championship there until it had to be stopped due to the influx of visitors. And don't miss a trip on the Walberswick-to-Southwold Foot Ferry, a traditional rowing boat that crosses the River Blyth.
---
That's it, for now. I hope you enjoyed this beach round up and might find time to take a day trip to one of these spots this Summer. There's no doubt about it, us humans are pulled towards Mother Nature's blue – I'm confident there's a reason doctors in the Victorian era used to prescribe "sea air" as a cure for anything from pulmonary complications to mental health conditions.
So, where would you like to visit? And where have I missed?
Emma xxx
P.S The Actual Closest beautiful but artificial beach to London and 10 Beautiful Wild Swimming Spots near London