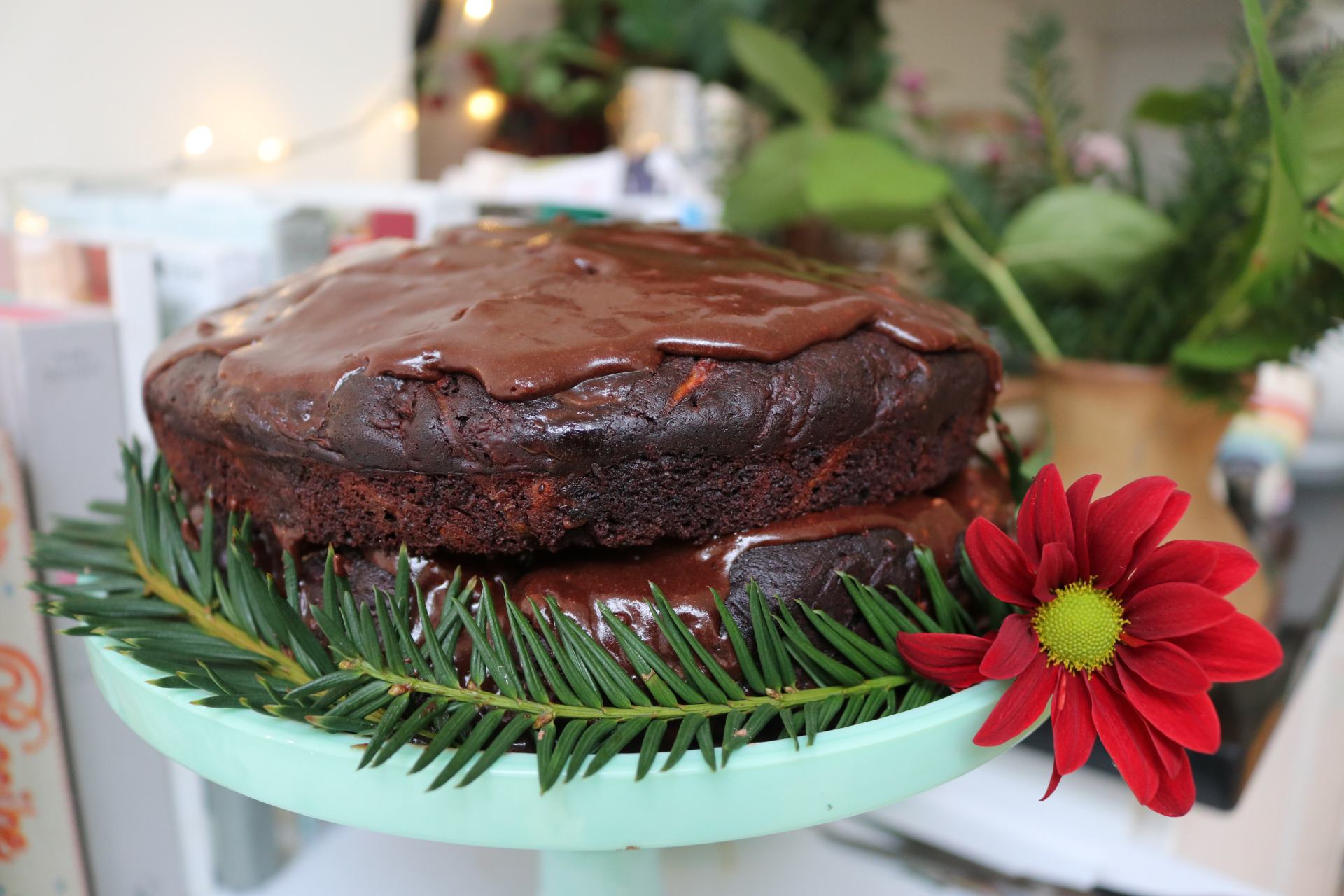 This is one of those cakes that will answer all your needs: having your in laws over for tea? Needing to use up a few sad looking courgettes festering at the bottom of your vegetable drawer? Want to create an 'occasion' cake in half an hour?
Enjoying a slow morning and keen to do some fun baking with the little ones but not necessarily up for creating total chaos in the kitchen ? Or maybe you're just vegan and struggle to find good vegan cake recipes? Then THIS recipe, my friends, is for you.
Ingredients:
250g plain flour
200g caster sugar
85g cocoa powder
2 tsp baking powder
1 tsp bicarbonate of soda
125ml vegetable oil
2 tsp vanilla extract
250g grated courgettes (about 2 medium courgettes, and chuck the peel in too)
300ml almond milk
Icing sugar / pumpkin seeds / cocoa nibs, to garnish
What to do:
Whack the oven on (180'cC) and line a tin with greaseproof paper (don't forget to reuse it after). Sieve all the dry ingredients (the flour, cocoa, baking powder, sugar, bicarbonate of soda) into a large bowl and mix. Then add the wet ingredients (almond milk, vanilla extract and vegetable oil). Mix. Now add the grated courgettes to the bowl and mix everything together. Pour the mixture into the tin and pop in the oven. It really depends on your oven, and the size of your tin, but mine takes around 60 minutes to cook (check by inserting a skewer into the middle – remove the loaf when the skewer comes out clean)
Avocado 'Nice-ing' Topping – blitz the below ingredients:
2 ripe avocados chopped up
60g unsweetened cocoa powder
120ml maple syrup
2 tbsp melted coconut oil
1 tsp vanilla extract
2 tsp instant coffee, dissolved in 2 tbsp boiling water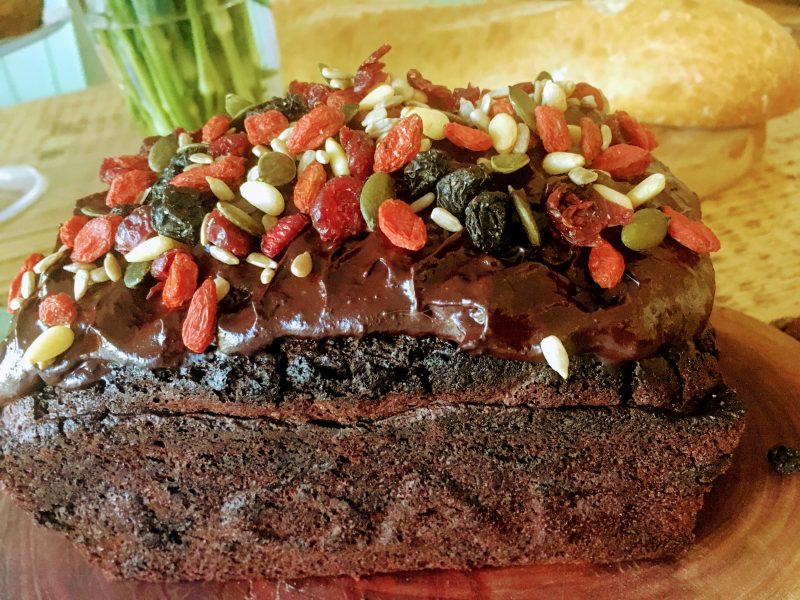 Alternatively, sprinkle a handful of pumpkin seeds or some icing sugar if you're feeling particularly decadent. Oh, and don't forget a nice big brew.
Emma xxx
P.S Vegan Chocolate Olive Oil Cake and Outrageously Easy Vegan Lasagne