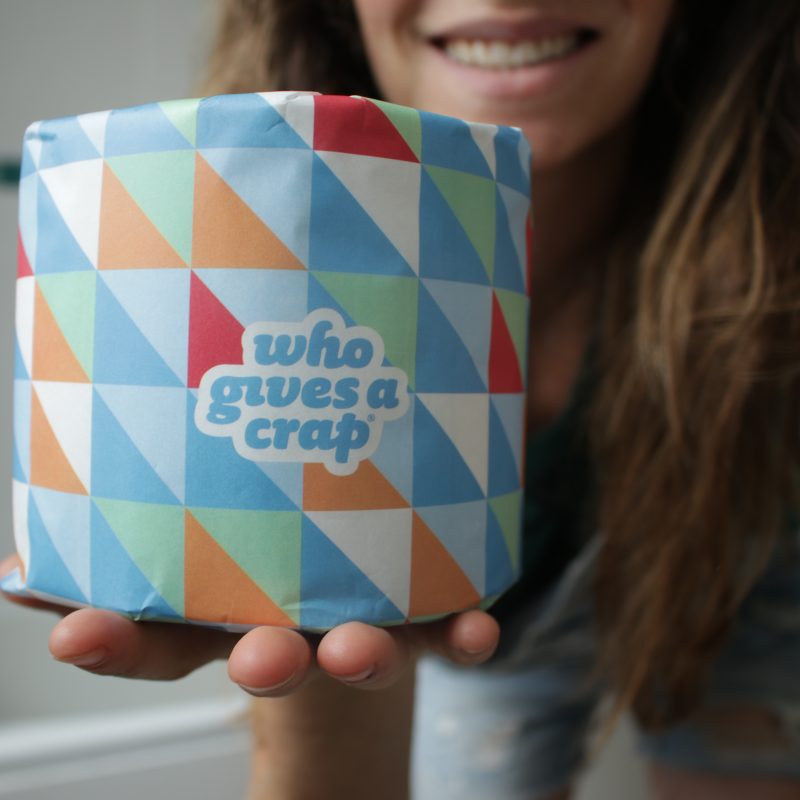 Every now and then a brand comes along that I want to just shout about at the top of my voice because they're making an awesome product or service that does good and still manages to beat the bigger retail brands when it comes to price.Who Gives A Crap are one of them, and yes this is an advertisement, because yes, I want to spread the word about this business to help them sell more toilet paper, to make less trees get cut down, to save more water and emit less carbon into the air. Oh, and the more sales generated, the more money gets donated to charity because Who Gives A Crap, on top of providing toilet paper that's made without trees, are making it their mission to make sure everyone in the world has access to a toilet.
They currently donate 50% of profits to charities who all have deep experience and skill in implementing high impact sanitation projects throughout the developing world. It's totally unimaginable, and shocking, that 2.3 billion people don't have access to a toilet. That's 1 in 3 people – with often devastating consequences – around 289,000 children under five die every year from diarrhoeal diseases caused by poor water and sanitation. That's almost 800 children per day, or one child every two minutes. To date, Who Gives A Crap have donated over £650,000 to their charity partners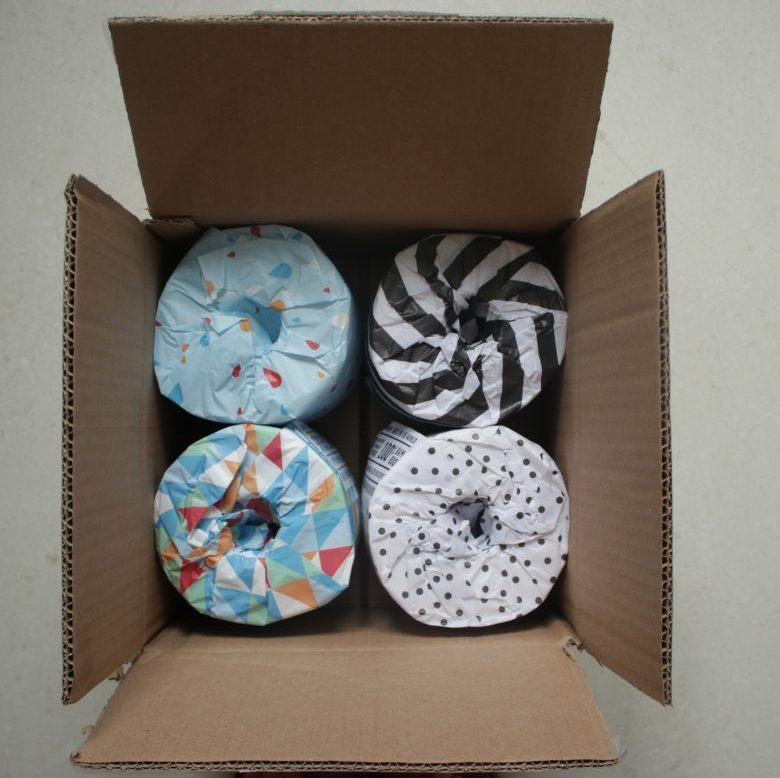 OK, so tell me more
Who Gives A Crap, a profit for purpose business started in Australia. They make forest friendly toilet paper, tissues and paper towels. In other words, their products are made from 100% recycled paper or bamboo. Isn't it weird that most toilet paper is still made with virgin trees? That we're cutting down trees to wipes our bums with and then flush down the toilet? And that we're actually consuming loads of energy and water along the way? Get a free trial pack here – you just pay £3 for shipping.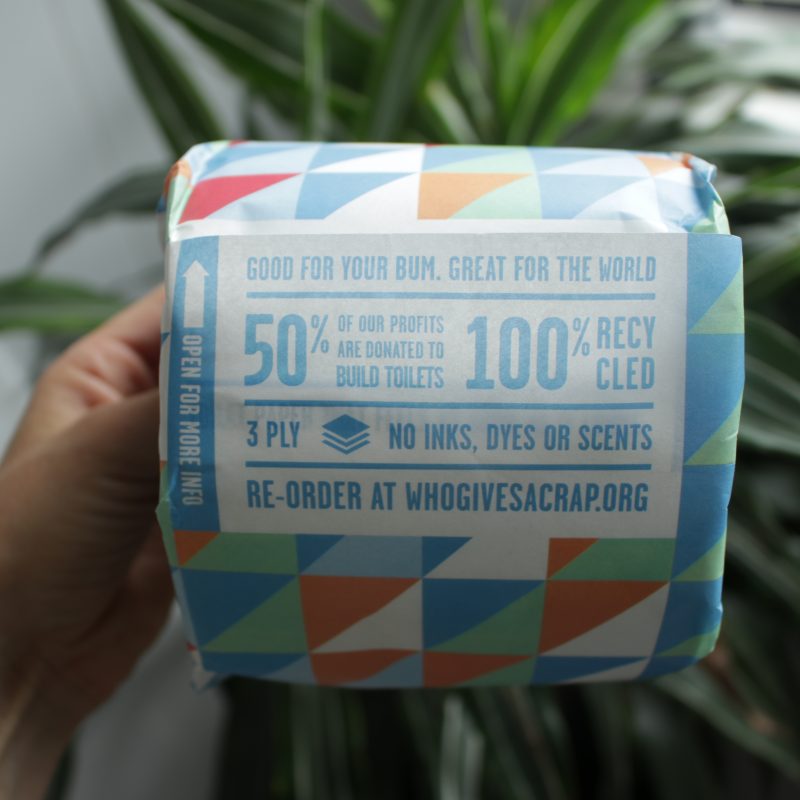 So what are my actual options?
It's super simple.The more premium option which is made from 100% bamboo, and a little softer, starts at 22.5p for 100 sheets (including delivery) or £40 for 48 rolls. Then there's the other option with is made from 100% recycled paper and starts at 18.8p per 100 sheets or £36 for 48 rolls. Plus, all the rolls are made with no inks, dyes, or scents and the paper wrapped around the roll is of course recyclable or reusable in so many ways! Oh and did I mention that the rolls get delivered to your door and on top of that, Who Gives A Crap offer a very handy subscription service so you never have to worry about running out of toilet paper again.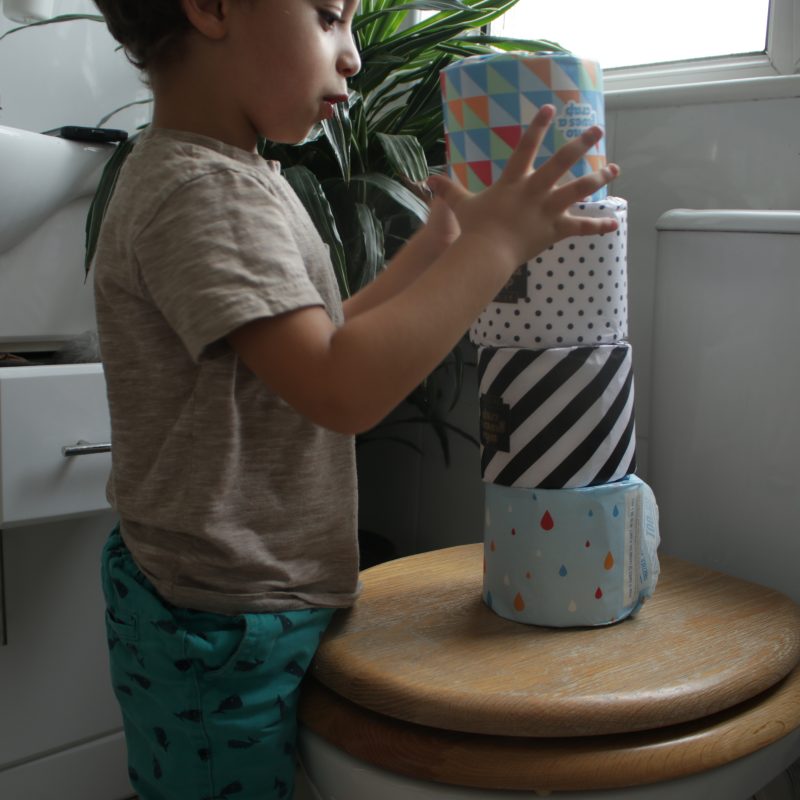 Sounds rather epic. What now?
Give it a go! Head here to get your trial pack (you just pay £3 for shipping) which includes 2 bamboo rolls, and 2 recycled paper rolls and is perfect if you're not totally sure about making the switch and buying a full box.
This is really. Important. Stuff. The World Health Organisation did a study in 2012 and calculated that for every $1 invested in sanitation, there was an economic return of $5.50 in lower health costs, more productivity and fewer premature deaths. You can literally change the world with the way you wipe your bum, so please consider making the switch.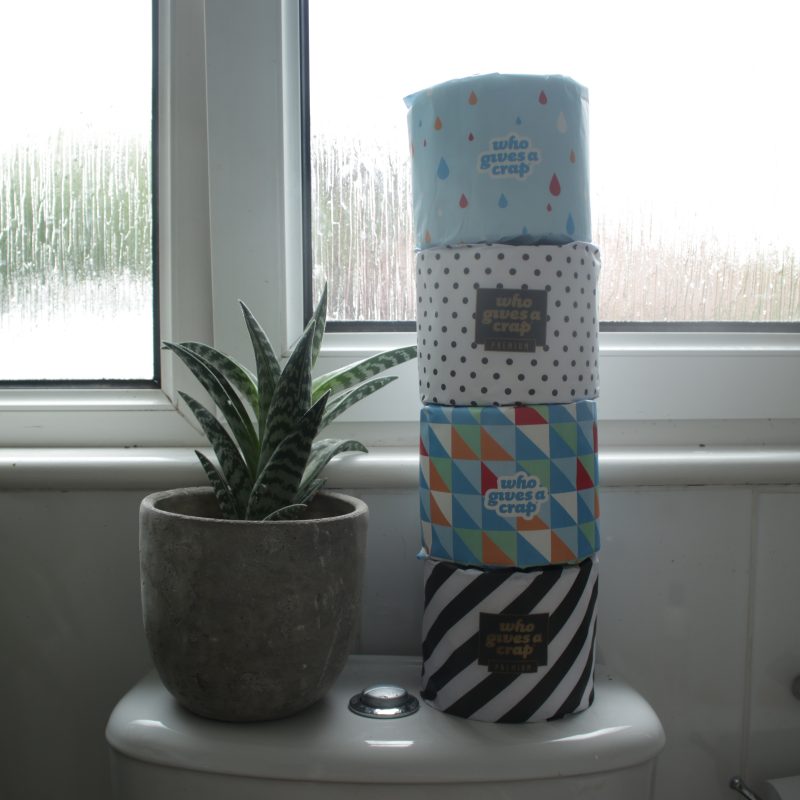 What are your thoughts on recycled paper or bamboo toilet paper and do remember to head here to get your free trial box
Emma xxx
P.S How To Have An Eco Friendly Period and The Perfect Facial Oil
————
This is a sponsored post in collaboration with Who Gives A Crap, but as you can probably tell, this is a brand I SERIOUSLY dig.