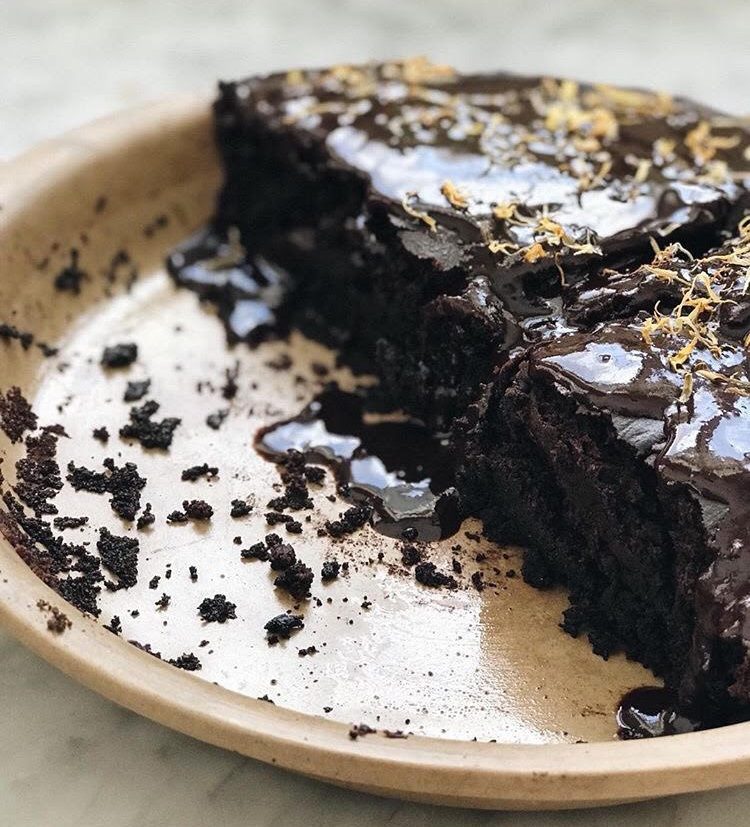 This cake is not only vegan, but oh so simple to make and can be spruced up for an occasion (it makes a perfect birthday cake) or simply left naked to enjoy as is. Read on to find out how to make it in your own kitchen.
Ingredients
3 cups flour
2 cups sugar
1/2 cup unsweetened cocoa
2 teaspoons bicarbonate of soda
1 teaspoon salt
2 tablespoons apple cider vinegar
2 teaspoons vanilla
2/3 cup olive oil
2 cups cold water
Pre heat the oven to 350 degrees. Mix the dry ingredients first, then slowly add in the wet to combine thoroughly. Pour into a lightly oiled tin and bake for 30 minutes or until the centre pulls out clean with a toothpick (NB. Emma here – I baked this cake for 50 mins in my oven – maybe American ovens are hotter!). Enjoy as a naked cake, sprinkle a dash of powdered sugar or honey, or for a frosting, melt 2 tablespoons coconut oil, 5 ounces of chocolate bar, a dash of maple syrup or honey and drizzle on top.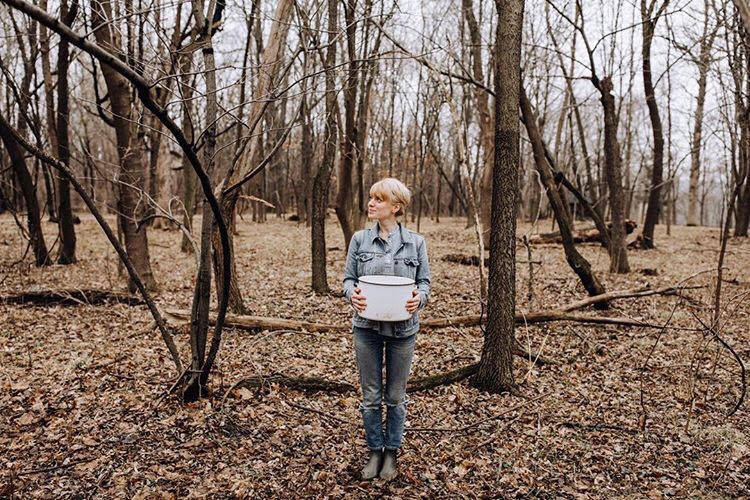 Johnna from Fox Meets Bear lives in an A frame in the woods with her three daughters, husband, two dogs, two cats, ducks and chickens. Her cookbook titled Tales from a Forager's Kitchen is available for pre order now. Thanks so much, Johnna!
P.S Vegan Chocolate Courgette Cake and Outrageously Easy Vegan Lasagne