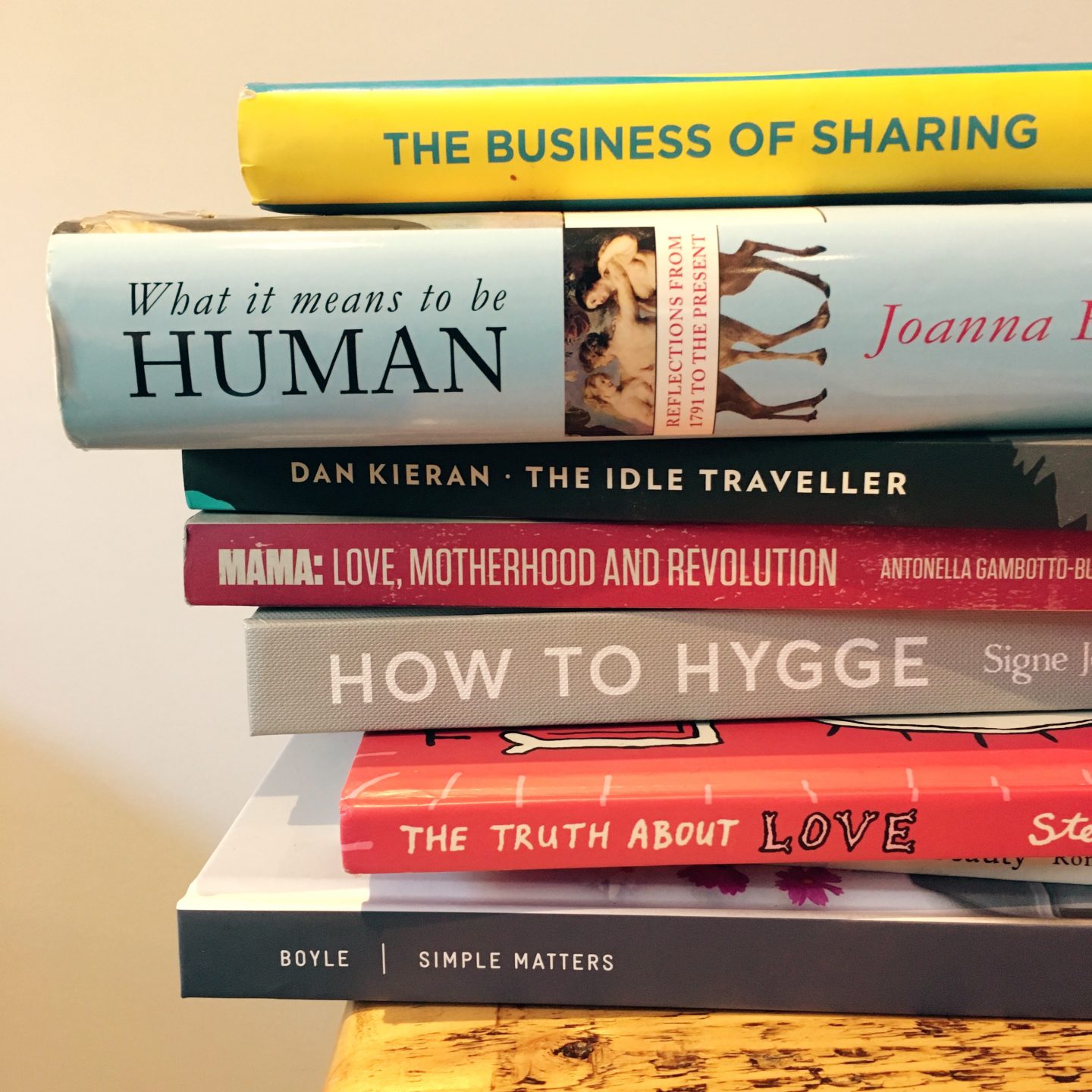 I'm going to start this post with a confession and end it with a plea. You see, when I talk about 'reading', I'm not referring to what you're probably expecting to hear about ie. novels I am currently enjoying. That's because I don't read novels, and I honestly cannot remember the last novel I even read. Maybe I'm rebelling against my degree at Oxford where I had to read 3 books a week, though I suspect the actual reason I have turned away from fiction is that I simply don't seem to have either the patience (slightly embarrassing) or the time (should I stop blogging?!) to fully engross myself in one (sidenote – I also don't watch or really enjoy TV series). How do you find the time, people? How do you find the focus? What's wrong with me?! Am I the only one?!
But all that said, I do LOVE reading other sorts of literature; books that I can dip in and out of during a tube journey, grab to read a few pages of whilst I'm breastfeeding, flick through whilst I'm waiting for the dinner to cook. But a whole novel? Forget it.
So these are the books – the non fiction, self-help, travel, food, interior and entirely non novelesque books – that I always come back to, cherish and highly recommend getting hold of and browsing (yes, BROWSING not necessarily reading from front cover to back cover) when you do find that ever-elusive moment:
So there you go, that's my confession (I don't read novels) but I hope you enjoyed this post with some other sort of literature – I'm off to leaf through some of them (again!)
Thanks so much for reading.
Emma xxx
P.S The Only 4 Questions to Ask yourself to Declutter