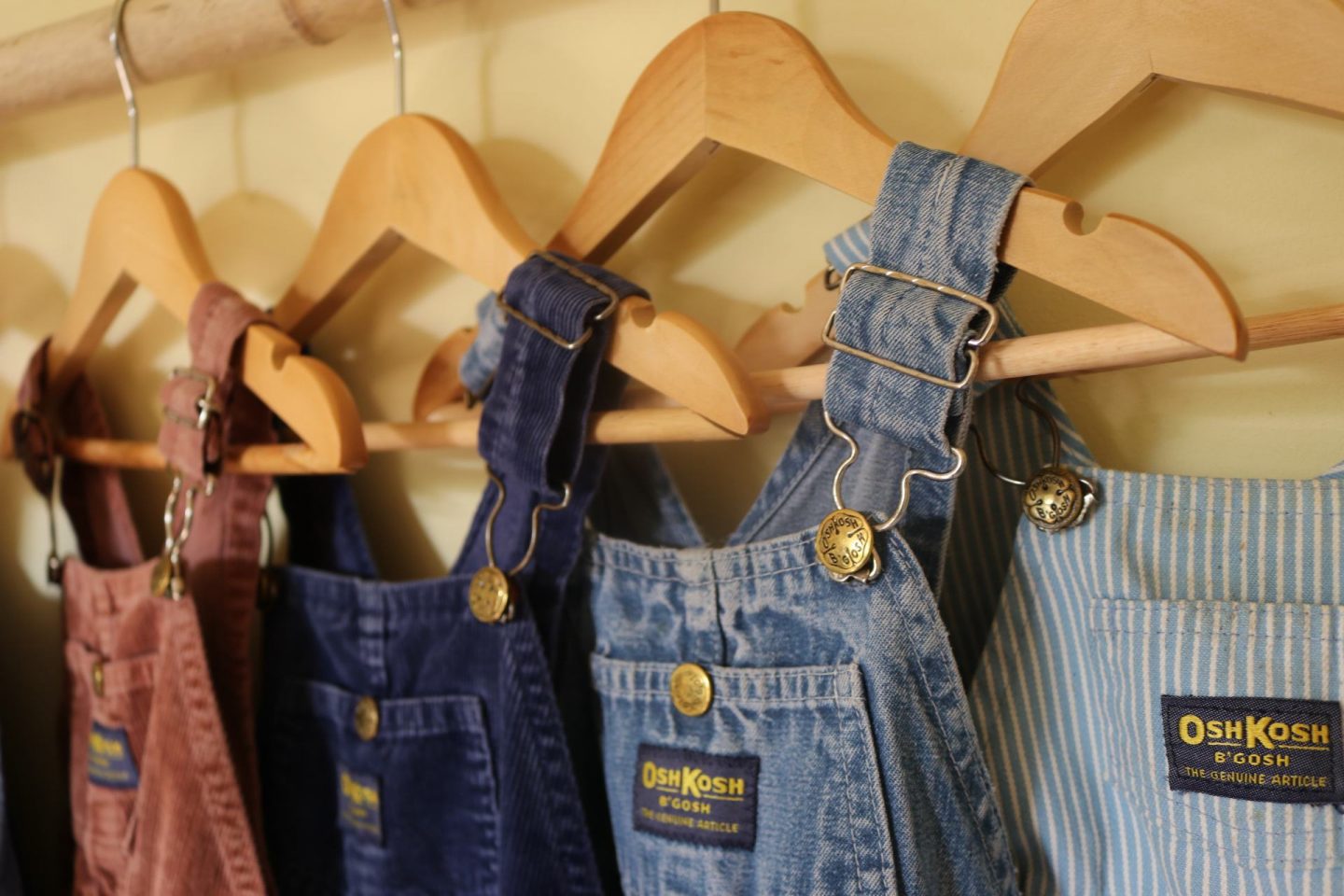 I often get asked about my favourite kids brands. I have a few: Monty & Co. for the hardiest dungarees and shirts, The Simple Folk for the softest organic basics, Jaggery for bright knitwear. But honestly, my all time preferred place to shop? My parents' spare room where, built into the wall and painted a pale shade of orange, lies a wardrobe of forty year old jumpers, trousers, baby grows, dresses, coats and more holding a lifetime of knee scuffs, holiday ice creams and slow mornings. (ok yes, probably some moth bites and baby sick ups in there, too, but hey.)
If you've been following me for a while you'll know that my mum is what I call a 'sentimental hoarder' – she derives emotional value from items that have been in her life for years. She says it makes her feel "grounded" to hold on to these things that connect her to the past, and to see current generations wearing them. And I'm starting to know what she means. With life feeling so fast these days, there is something so warming about dressing our 1 year old in dungarees that were once pulled on my older brother, nearly forty years ago.
So this post is dedicated to my mum for taking the time to preserve the clothes so carefully (she tells me she just stored them in large plastic sealed boxes), for carving out the physical space to do so, for having the foresight and sensitivity to wonder if someone down the line might enjoy them too, and for not succumbing to a minimalist mindset where we don't get to keep stuff we love.
I wish I could tell you where some of the clothes are from but the labels are all completely worn through and those that I can make out a name for, are nowhere to be seen on the Internet. OshKosh are of course still around but they've changed enormously since being bought by Carter's. None of the my mum kept are fancy; think Boots, BHS and C & A and some of them are also hand knitted (I swear, you can tangibly feel the love poured into them). I've shared a few of my absolute faves below – spot me as a baby!
Jack, a few days old

I adore the little bunny buttons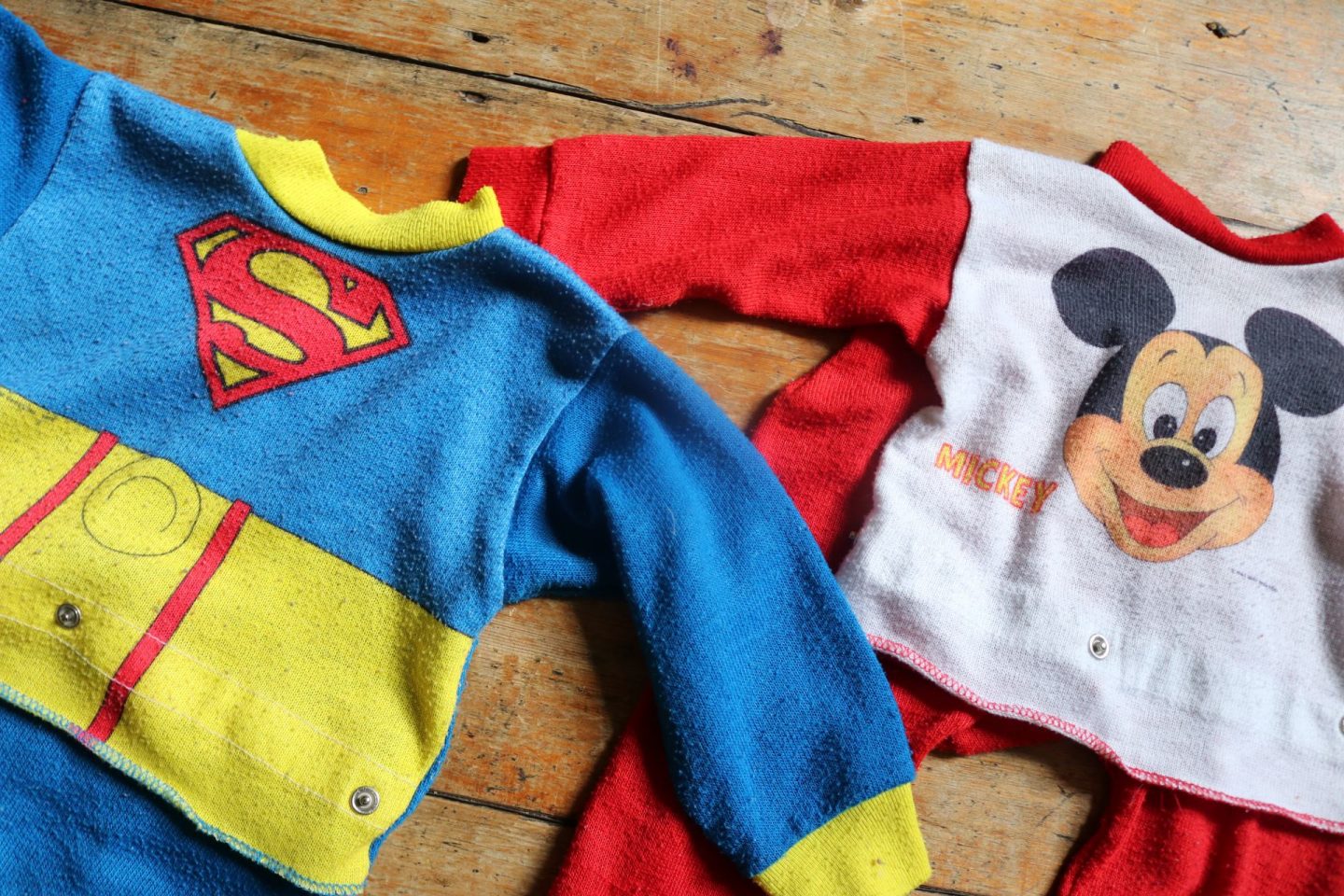 Abe, 8 months

Sonny, 6 months

Blurry AF but this is me!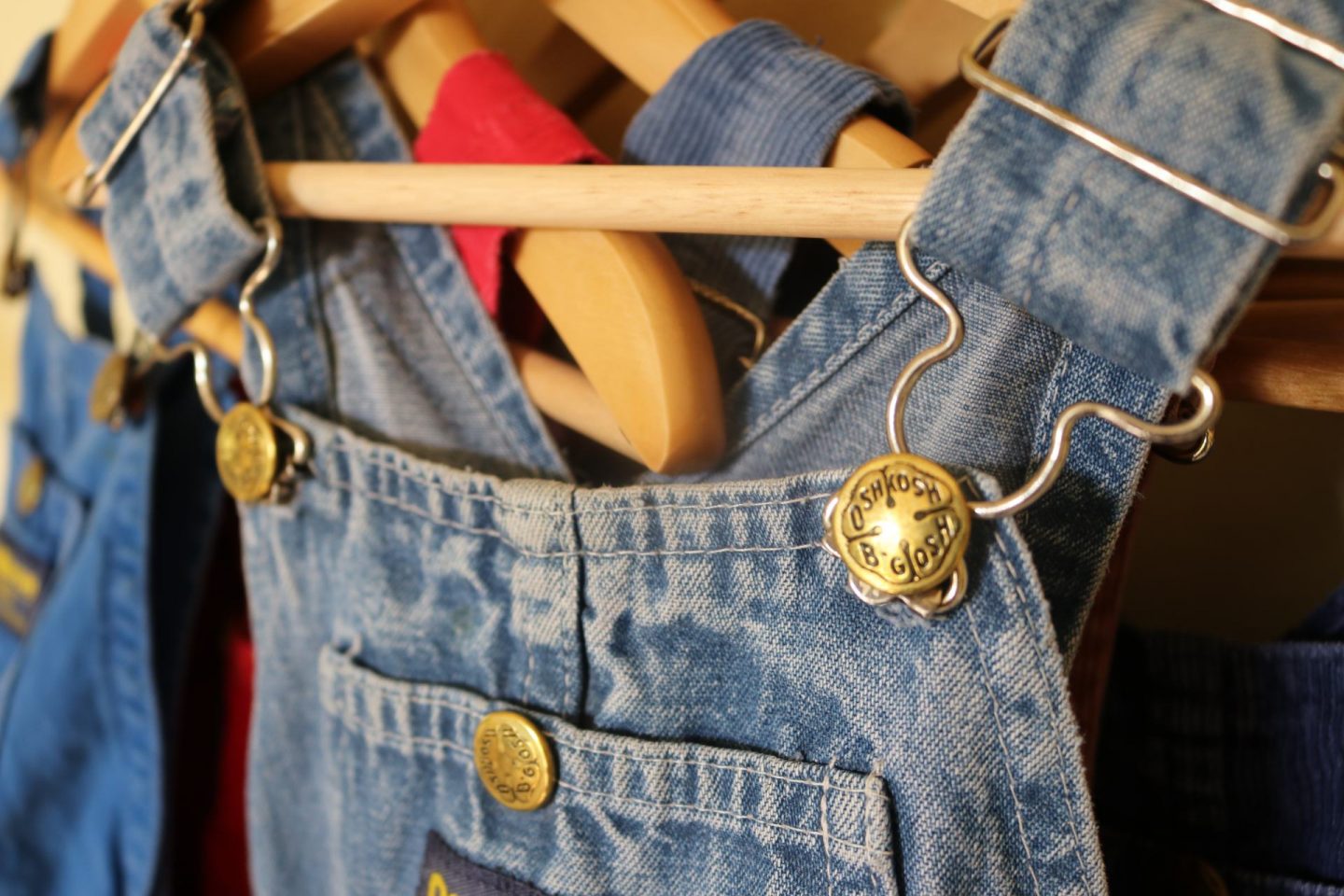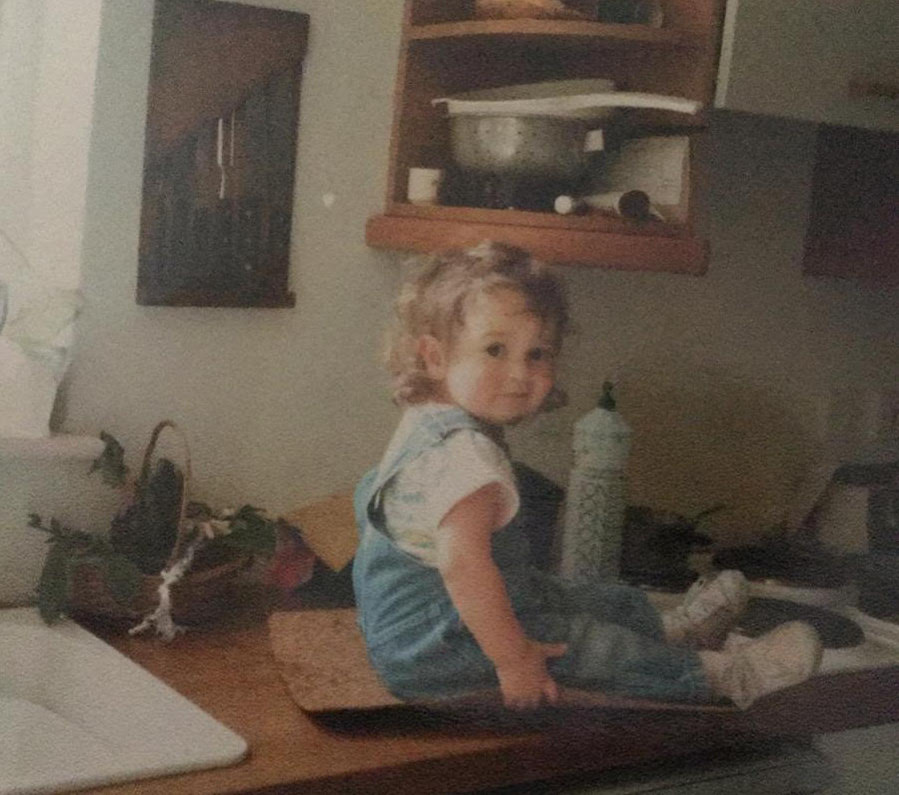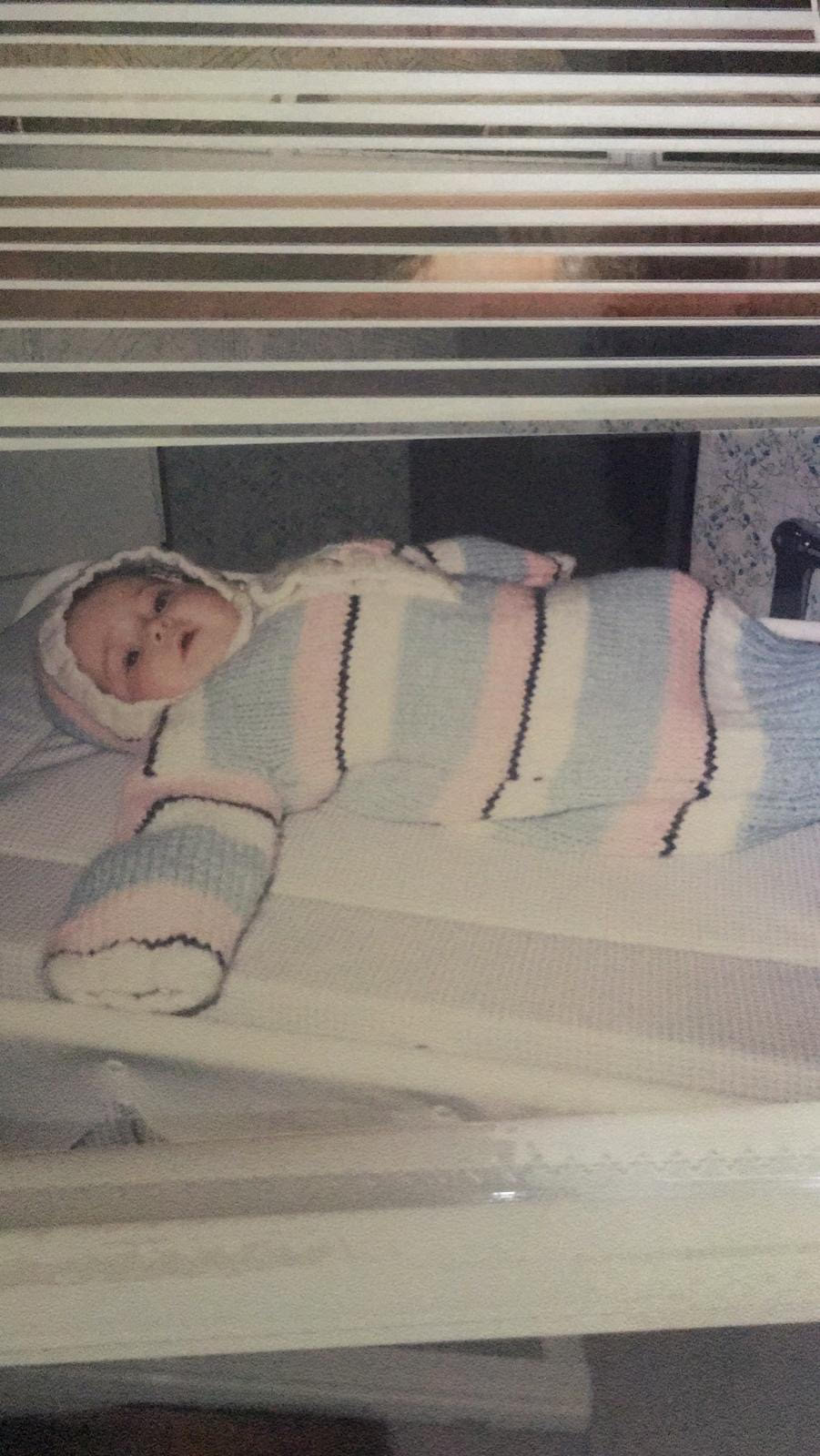 Jack, a few days out

The most epic sleeping bag
The sweetest baby grown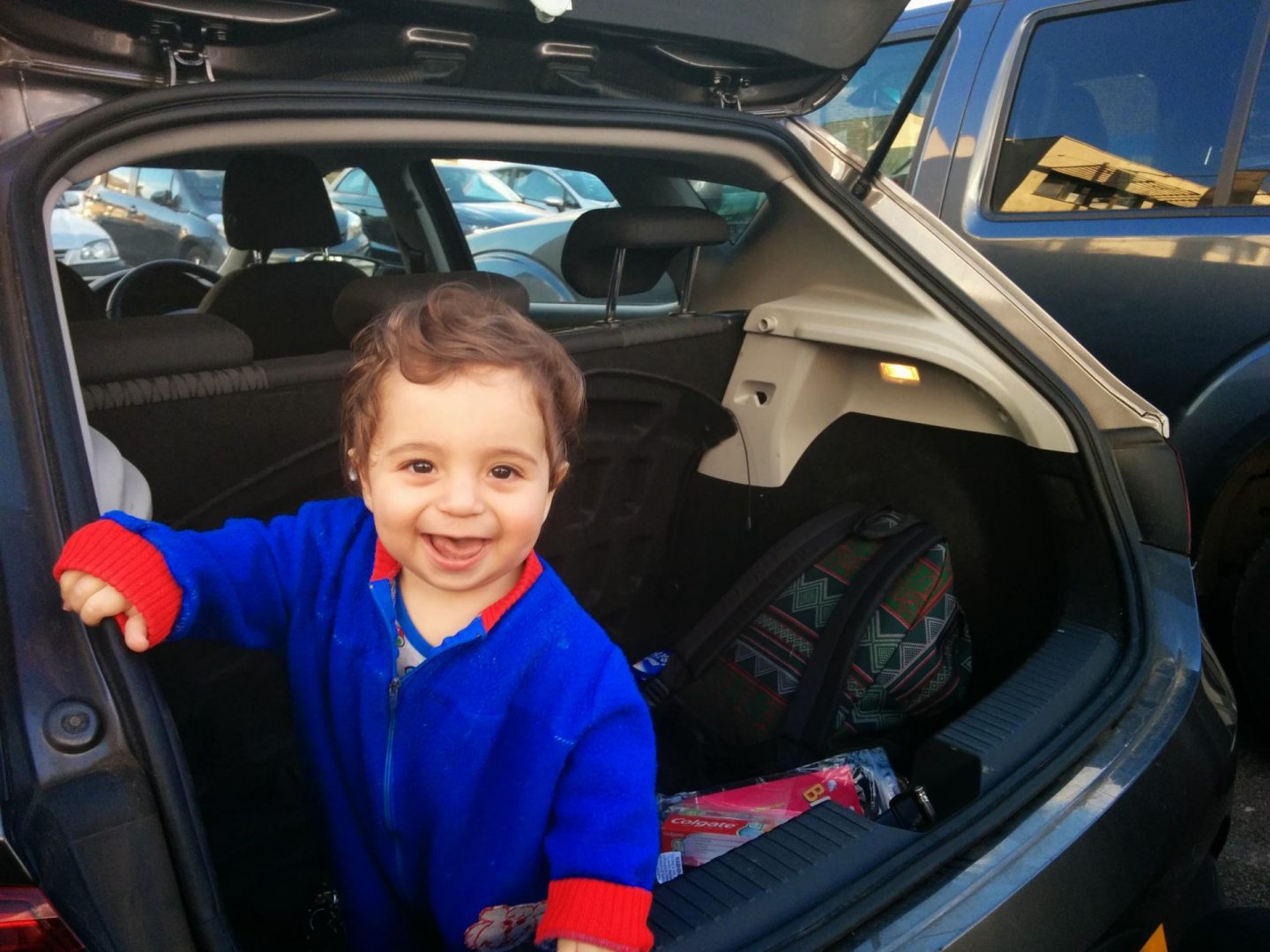 Abe, 12 months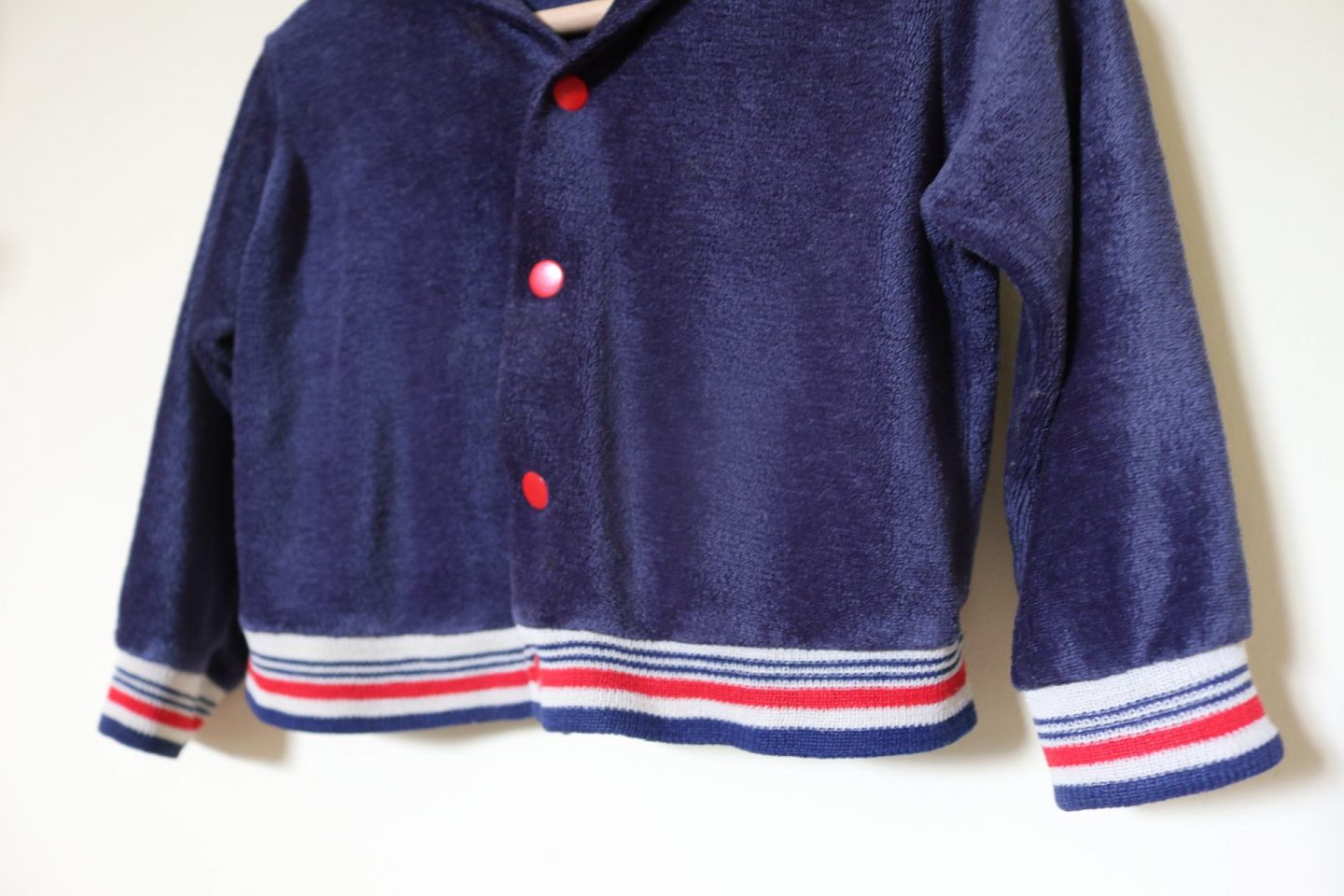 Sonny, on his second birthday

Our fave 40 year old shirt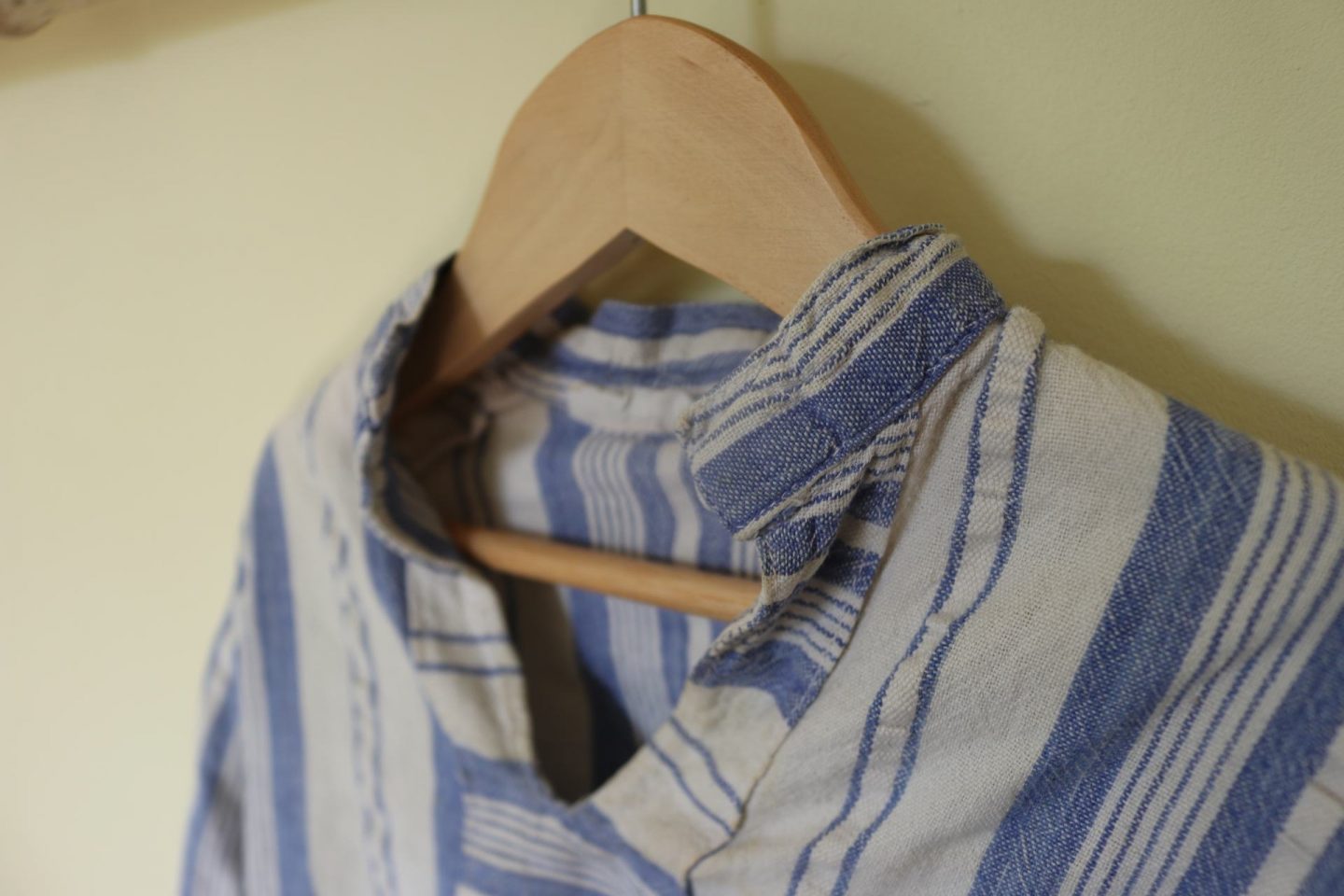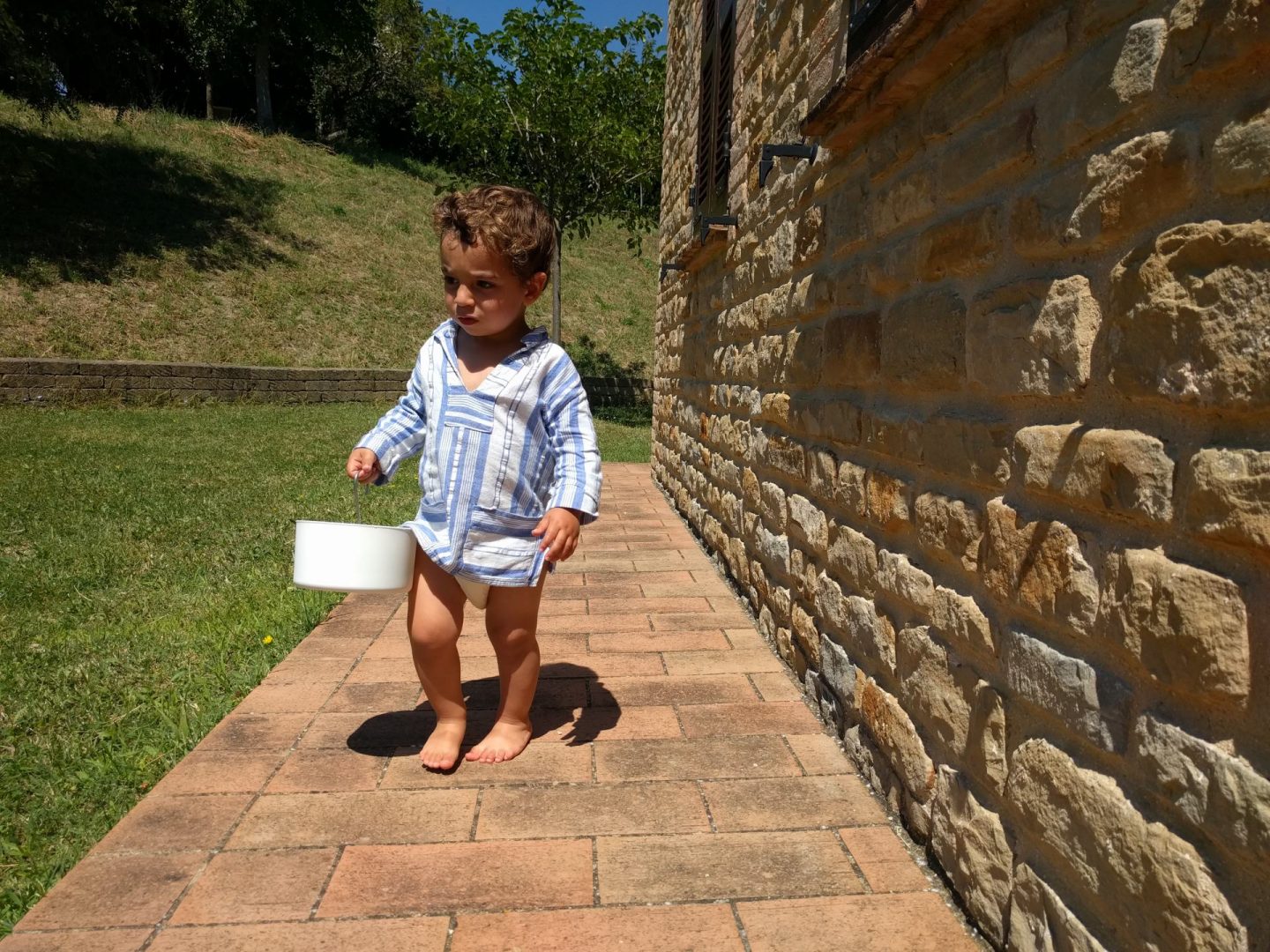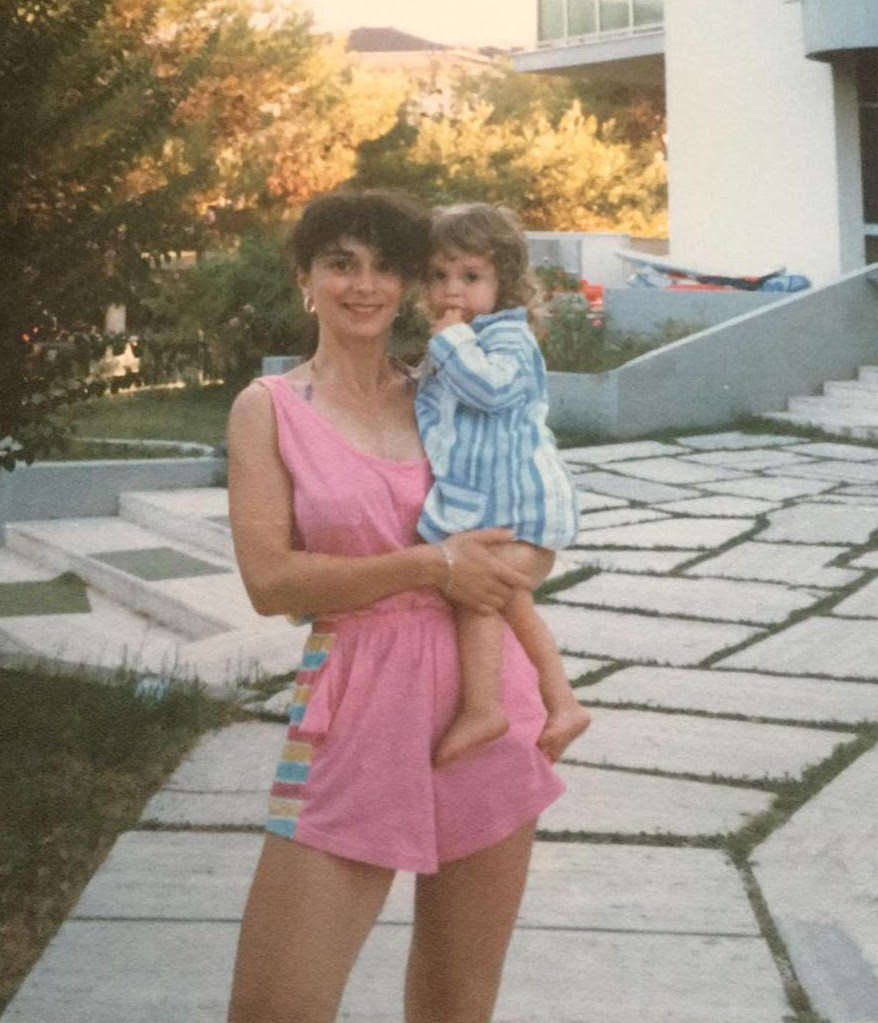 Jack, aged 3 months

Cutest hand knitted dungarees

My big brother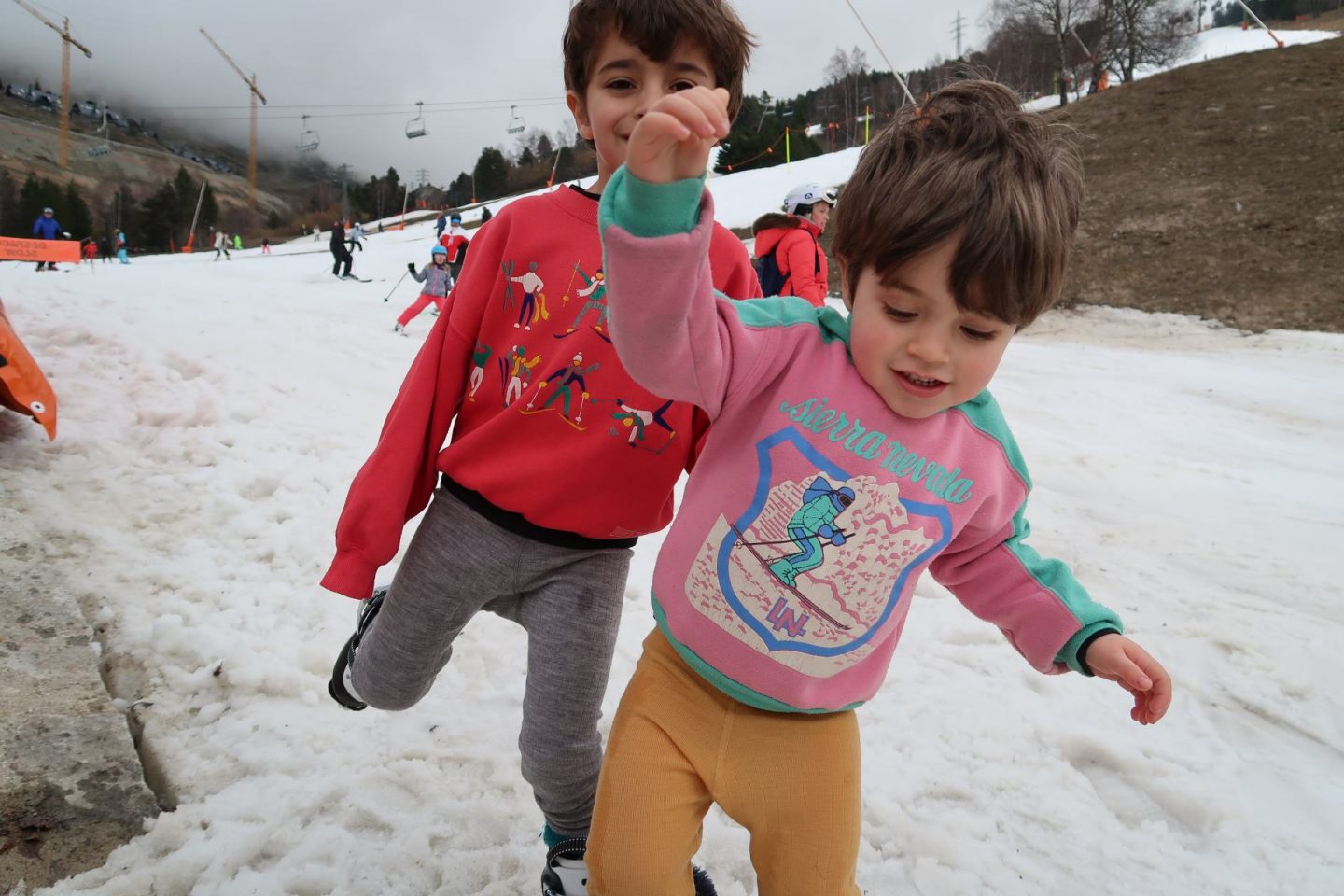 These days I love thinking about the clothes I'll save for any grandchildren. I hazard a guess most will be just their very average vests that they wear day in, day out…. Who knows. But I'm excited. Oh and try Loopster,Sweet Pea Preloved, Dotty Ole Preloved and Build A Bundle for some preloved kids clothes websites – there are some real gems waiting for you and your little ones…
Will you be keeping any items of clothing for your grandkids? Do you have any hand me downs someone kind kept for you?
Emma xxx
P.S My 5 Fave Kids' Dungaree Brands and My Fave Kids Harem Pants
P.P.S No worries if you can't tell the difference between my 3 boys – apparently I make carbon copy kids!
*Thanks dad too for putting up with ALL THE STUFF.