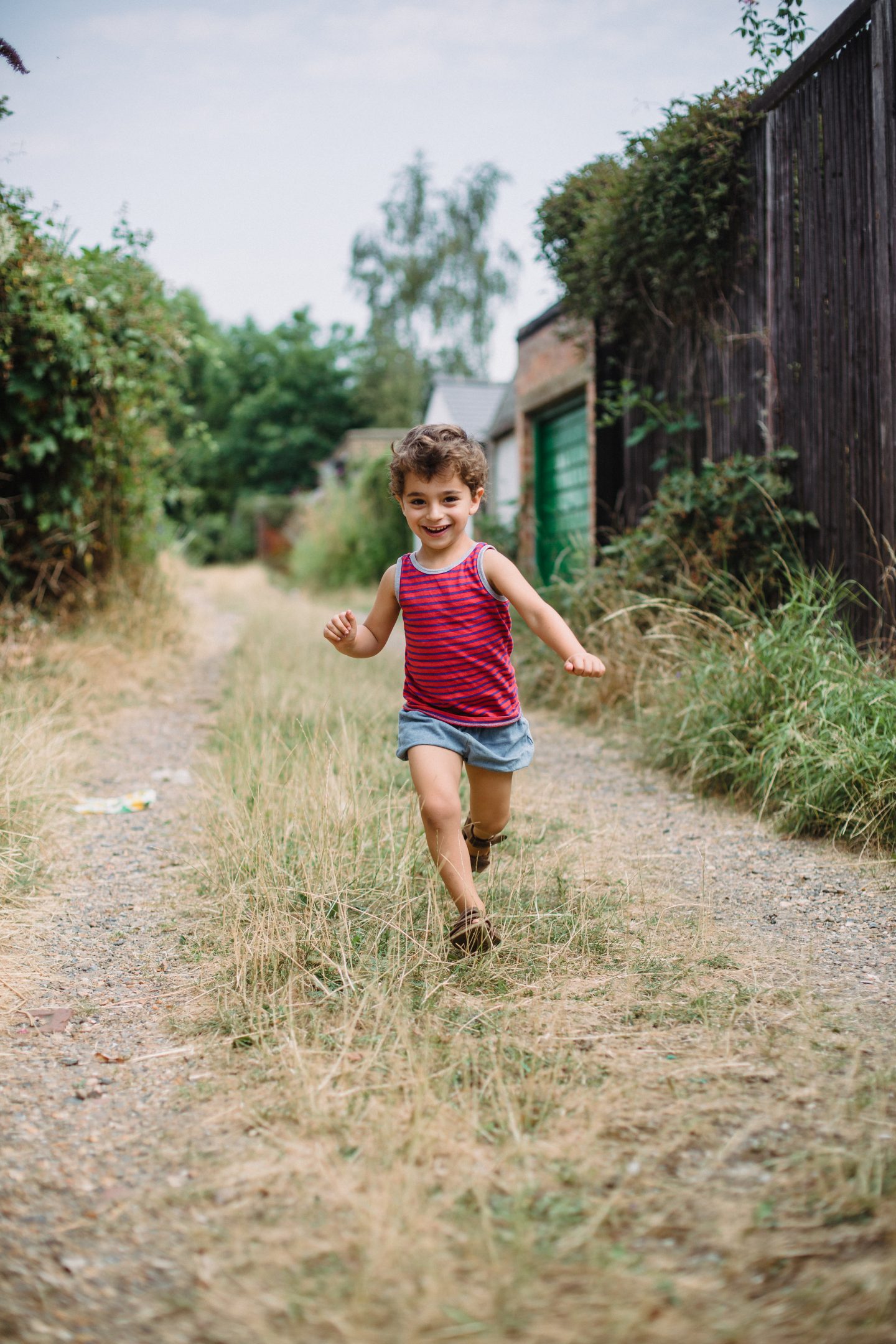 As I write this, its 5pm and you've just taken yourself to bed saying you need to nap (totally not a normal occurrence). I say "taken yourself", but you were in a state my lovely one, crying, throwing yourself around, and just so obviously, so tired. 
I've just gone in and checked on you, and sure enough, you're tucked in bed, your favourite audiobook is playing, your dummy in, and you're fast asleep. Though I should be working on other posts right now, or probably with Sonny who is hanging out downstairs, I wanted to grab this time to write a short note to you.
Aged 4 years and 4 months, in a week or so it's your first day starting school. I'm feeling all the feels – obviously. This morning whilst pottering in our normal way, I felt overcome with a sudden feeling of sadness. Sadness that our open ended weekdays together will be no more; that I wont be able to wake up and decide to take you both fruit picking. Or to empty libraries and cafes. Or that we won't even be able to pay your great grandma a random Thursday morning visit. (I mean, obviously we can do all these things on the weekend or after school but ya know.) Those long open ended days when it's just you and me (and Sonny) will be no more.
And yet, I'm also overcome with a strong feeling that this is 100% absolutely right for you. In the last week or so you're actually going through probably one of your most tricky phases I've known from you. Your moods are variable, your emotions unsteady, your mind and body obviously frustrated, and often simply exhausted – and exhausting to cope with. Sometimes you struggle to get your words out, other times you're getting cross and losing your little temper. And whereas normally, I would be able to count on you on behaving well wherever we went, and for us just generally having lovely long days all together, recently I've found it hard to discipline you, despite all the talking we do. Basically, your behaviour has just been a little well, all over the place and you're quite hard work. You want to do everything, read everything, have your own way with everything. And so a lot of 'this' is tiredness, I know it. But why, now, just before you start school and should be your most 'grown up' ?
Maybe you're bored. Maybe you've had enough Zero Plans Days. Maybe you need more space and play and stimulation to just get some of that energy out. Maybe you're anxious about the start of school (we're all talking about school starting, but you don't have any idea really what school is). And despite being a little apprehensive about your teacher visit next week (please don't be too moody with the teacher!), I'm almost certain that you're ready. And you know what, my work load is growing. I'm already struggling to balance looking after both you and Sonny and getting my writing and editing done. The timing is absolutely right. For both of us. Just promise me you'll still help me take in the milk in the mornings?
All this a long winded way of saying two things really: Firstly, I'm a little confused as to what's causing this change in behaviour and am wondering if any other mums of pre-Reception kids are experiencing the same? And secondly, to wish you good luck and to tell you that I love you. I'll miss you but you're going to be amazing and you're so ready for this. We both are.
Right – better go and wake you. Fingers crossed you're not too grumpy… Wish me luck!
Emma xx
P.S Ultimate Zero Plans Day Playlist and What It's Really Like to Go from One Kid to Two