A picture paints a thousand words, so the saying goes. And it really does. Long after the memory fades, I can look back at a photo and remember that feeling of stumbling across an empty beach during our roadtrip in South Africa or how great that cocktail tasted in Cambodia celebrating the fact that both kids were simultaneously napping. Photos are beautiful memories of moments gone by that for one reason or other, we feel the urge to capture. For this reason, it's important that they live on beyond just a black screen or a social media platform.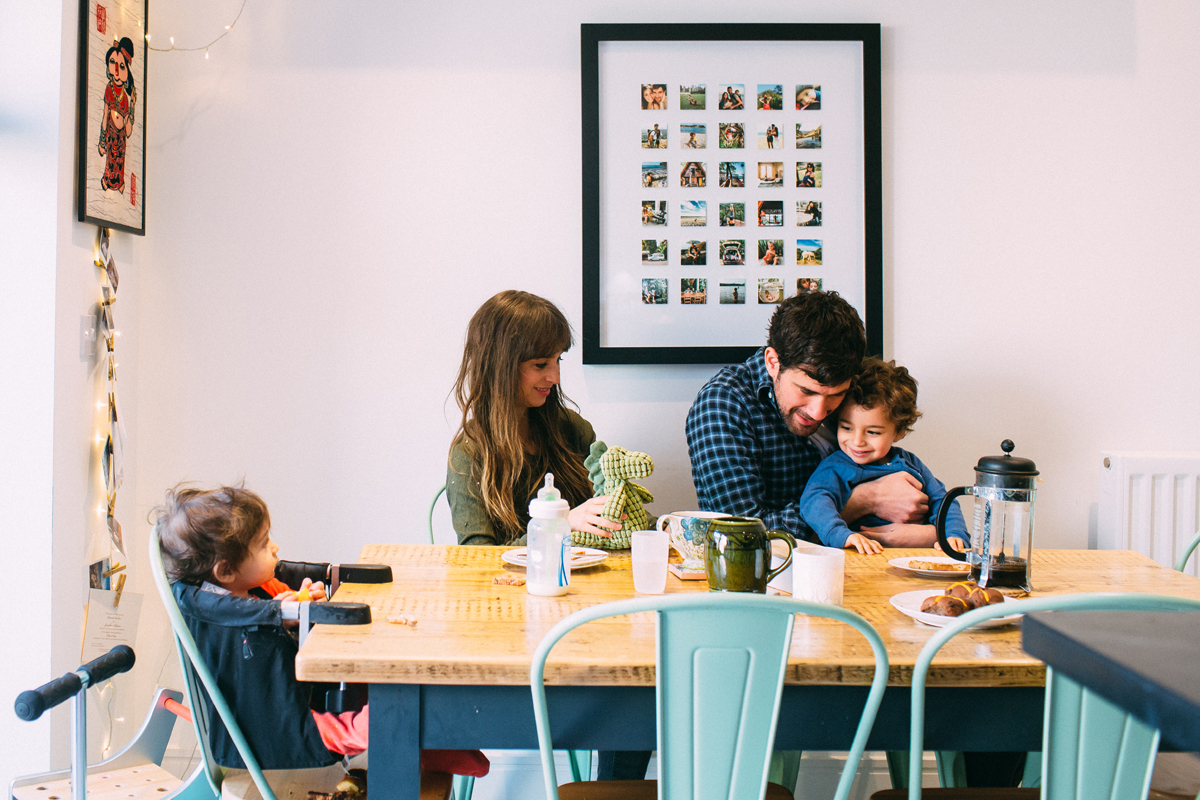 Once you actually get round to getting photos printed out, that is really only half the issue solved. I have piles of photos that have been developed that are either pretty shoddy quality or have not yet found their way into an album and are just gathering dust in our living room.
For all these reasons and more, I am absolutely chuffed to have found The Little Square Gallery who are all about creating pieces of art with photos (or drawings – they can also do amazing things with kids art). Forget photos hidden away in albums gathering dust, this a genuinely beautiful object that – in our home at least – holds prized position and is something we look at time and time again.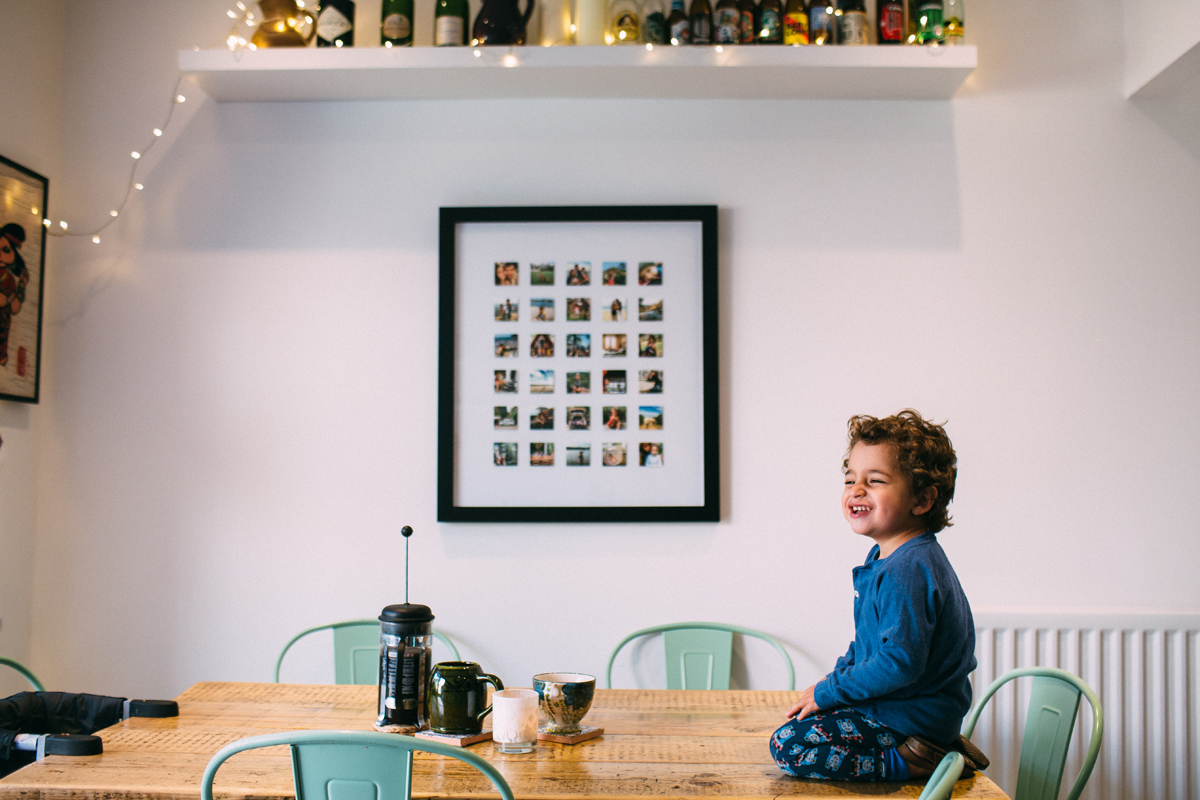 My piece is the 'Thirty Little Squares' – a collection of my favourite thirty styled photographs displayed in a series of little square giclee prints. I chose to have them mounted against a white backdrop and framed in a black solid wood frame. You can do forty eight little squares or just single squares (and many in between) – there's a whole range of sizes available. You simply send the gallery your favourite photos – I sent a whole bunch through and Natalie, who runs the company, was amazing at helping me create a shortlist of my favourite thirty. The gallery then analyse the images, crop them into little square images and meticulously review, edit and style them. And we're not talking one-tap picture editing filters here either: each photo is analysed and contrasted, corrected and balanced. (If working with childrens' artwork, they'll also smooth out any paper creases or remove any smudges). I have to add that I was pretty fussy with my design and had to make quite a few changes – Natalie was incredibly patient with me. We agreed a proof, and a few weeks later, the piece arrived. I could not have been happier with it.

If you're looking to get all your photos printed out quickly, cheaply and in one go, then The Little Square Gallery are probably not for you. But if you're looking to have some of your most treasured photos expertly curated and styled for a one-off display in your home, then you might just have found your next gift and new favourite possession.
Are you one for developing photos or do you just store them on your phone? Do you get them bulk printed out or would you prefer something a little more special?
Emma xxx
———-
The Little Square Gallery kindly gifted me one of their thirty little squares collection – it is genuinely one of my favourite things in our home.