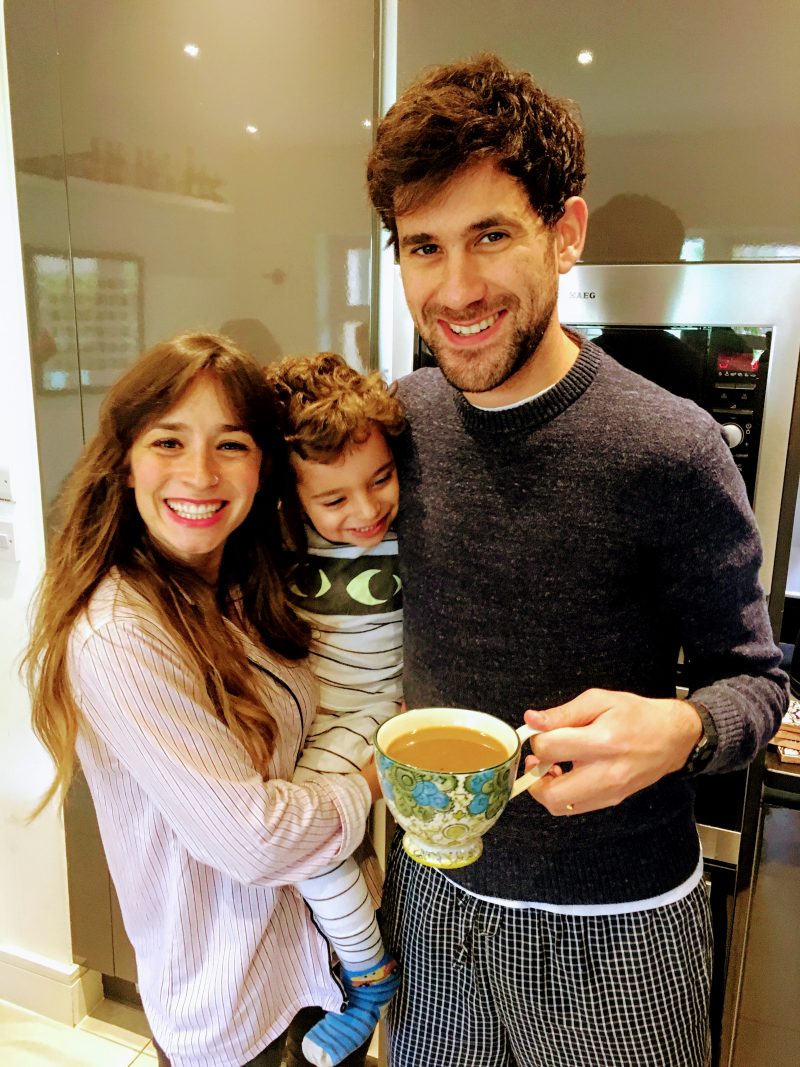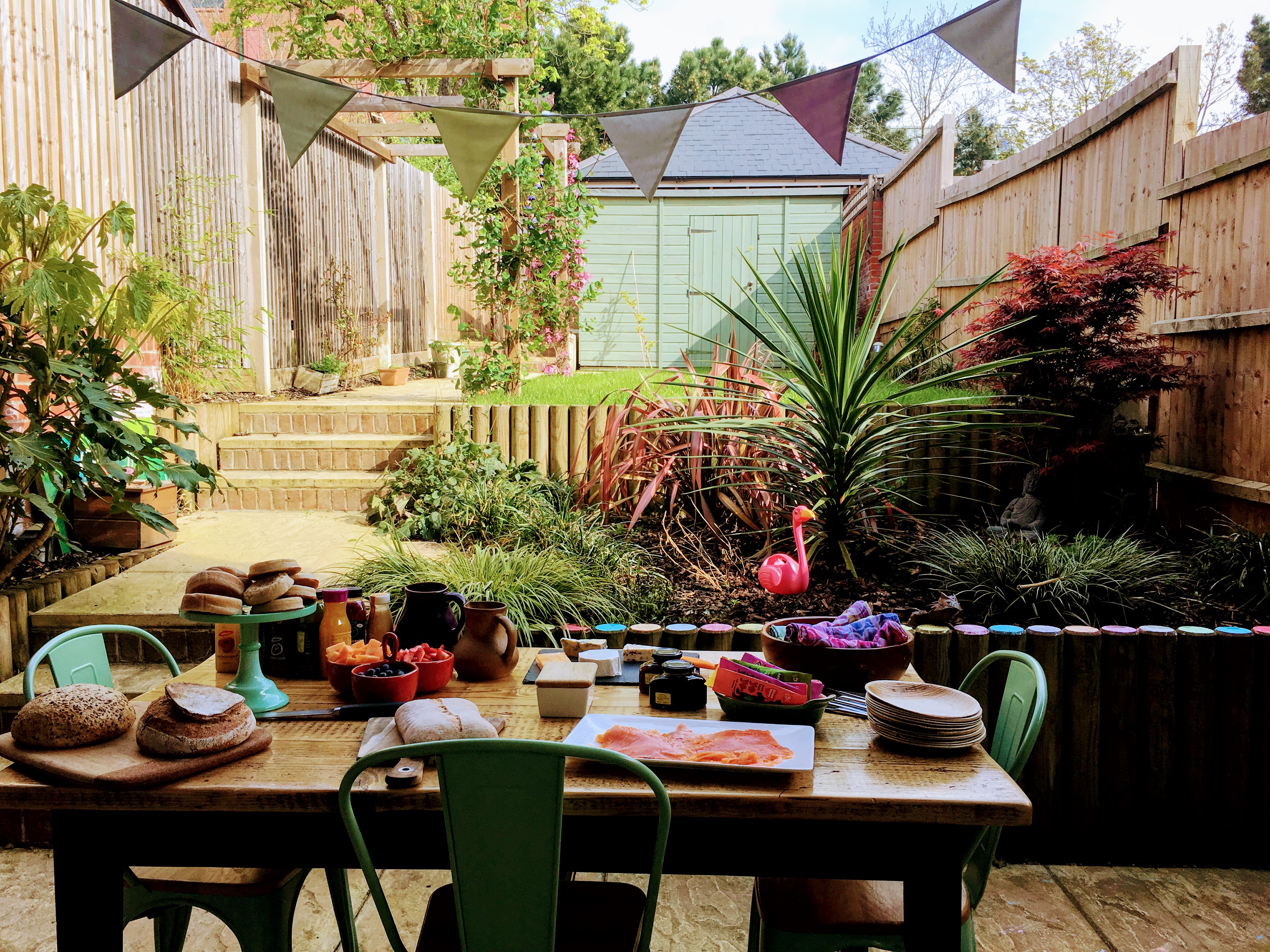 Regular readers of my blog and followers of my Instagram will know that simple things make me happy so when it comes to kids parties, I like the idea of them being low key and relaxed affairs without all the gizmos (what a great word). I didn't want to go overboard but there were a few small touches that I did that I thought I'd share with you all.
Theme
To make a change from the normal tea party and cake vibe I thought we'd throw Jack a breakfast party and ask all the children to come in their pyjamas and bring their favourite teddy bear. It kicked off at 10am and so by 1pm, everyone had left and we had a Sunday afternoon to ourselves to clear up and open Jack's presents. Sam and I also wore our pyjama tops which was kinda lazy and easy and 🙂
Invitations
When it's going to be ripped open and shortly afterwards, chucked in the bin, I decided an online invitation would be the best option. Paperless Post is my go to site for this and they have a load of lovely templates that are free to send (just don't get caught out by the pesky charges for liners / fancy envelopes)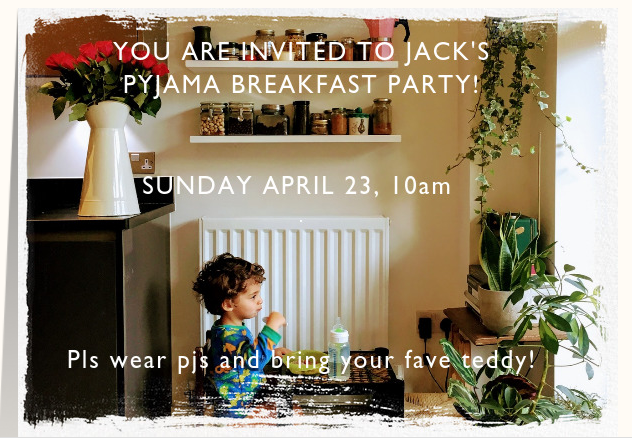 Decoration
I kept it really simple and relied on a few balloons (not too many – they always get popped!), some fresh bamboo from the garden and ever faithful fairy lights which I clipped photos of Jack on to as well as of course the bunting (still up from his second birthday party!) in our garden.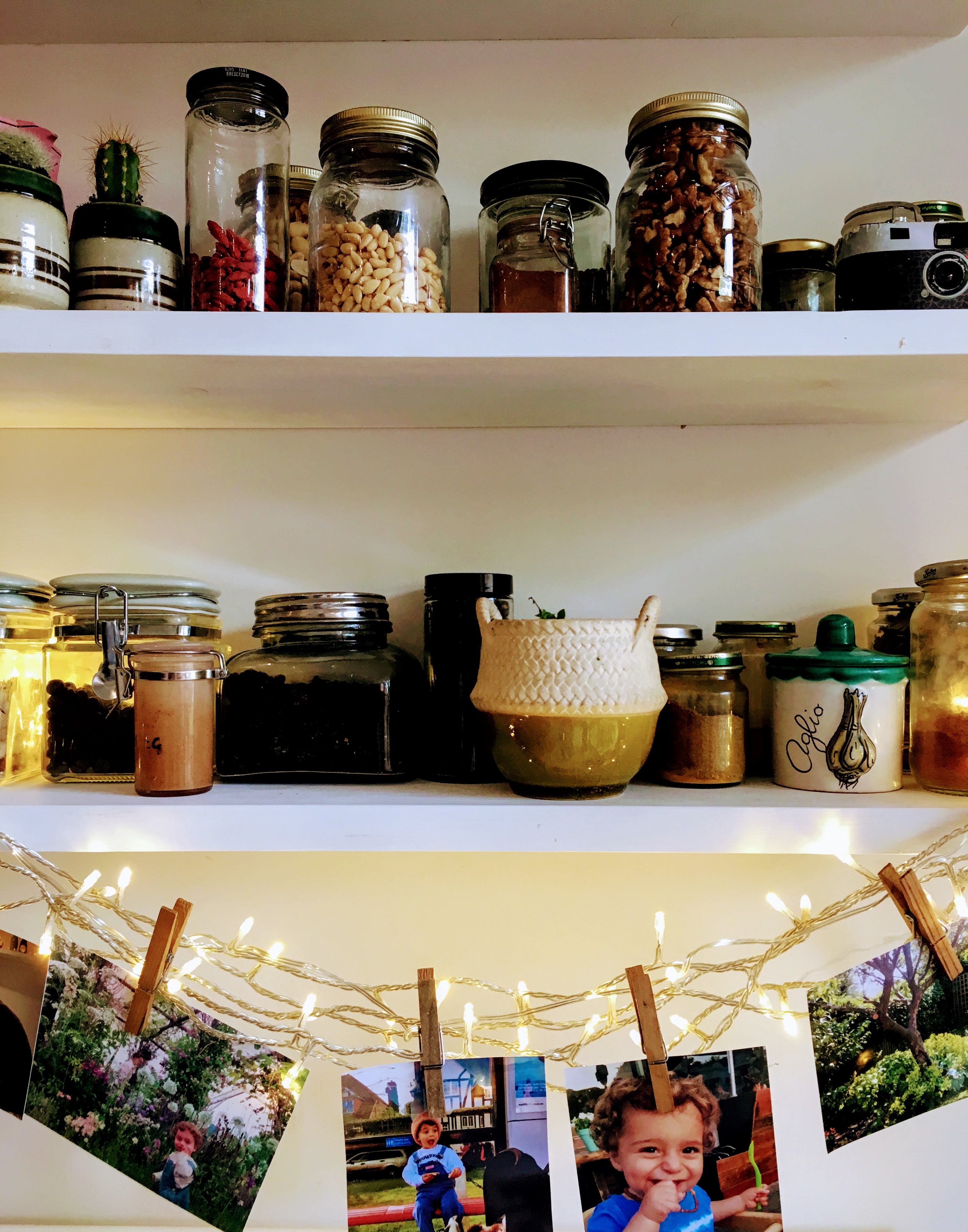 Food
The advantage of breakfast parties is that the food is really simple, delicious and not *too* unhealthy. For the children I had Rude Health banana berry oats, Bear Nibbles Alphabites (more about them later – a must for any children's breakfast party!), mini croissants, Innocent kids smoothies and milk served out of these super sweet old school milk bottles which will also double up as vases after the party. For the adults I did croissants, granola, crumpets, muffins, smoked salmon, a cheese board and hot drinks, juices and smoothies. I always remove all the packaging and lay food out on my best plates (thanks Anthropologie). I also avoided any plastic plates and cutlery – I either used our own china plates or these palm leaf plates and bowls which despite being slightly more pricey than normal disposable plates, are reusable so will be used for all our future parties.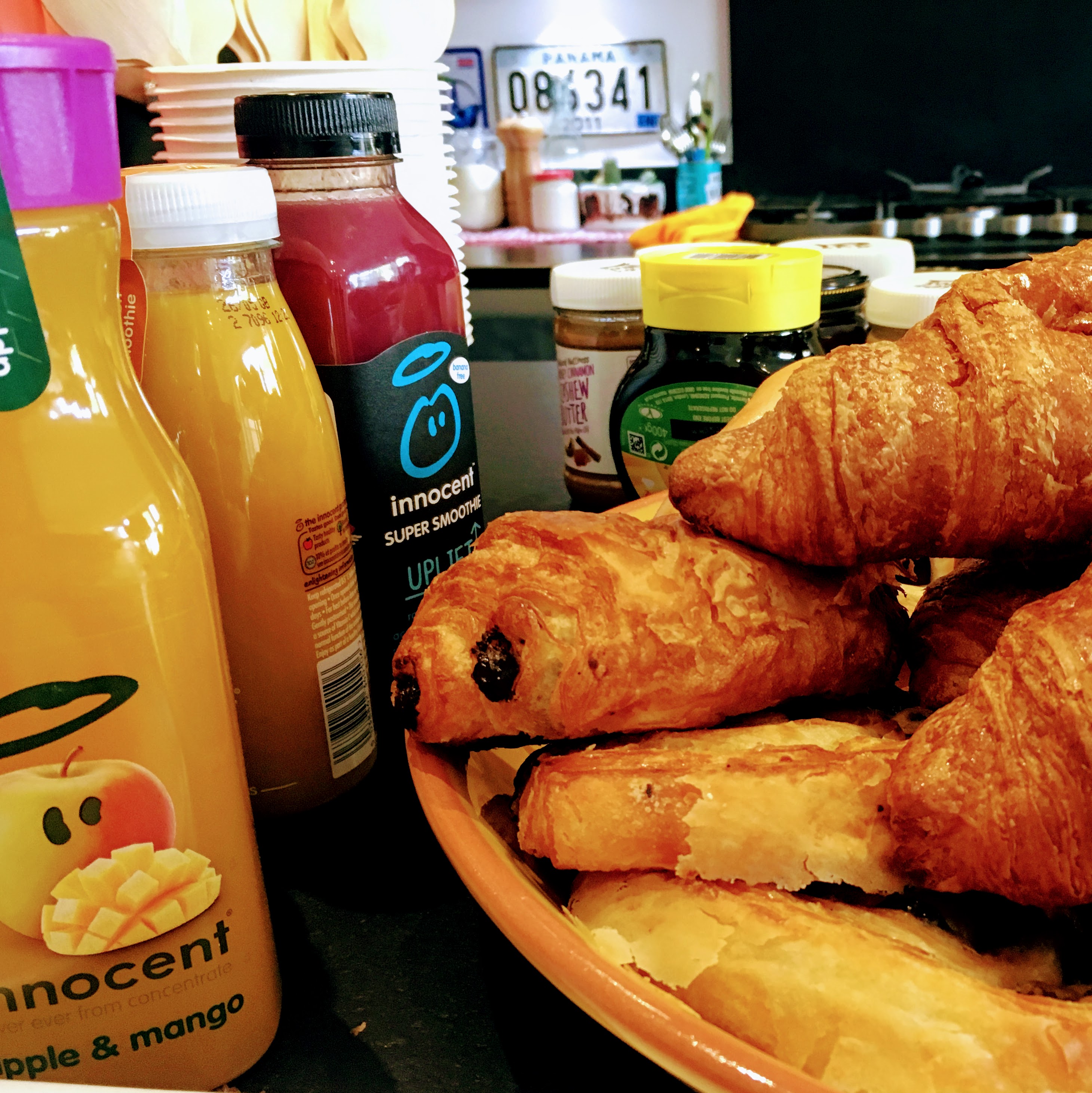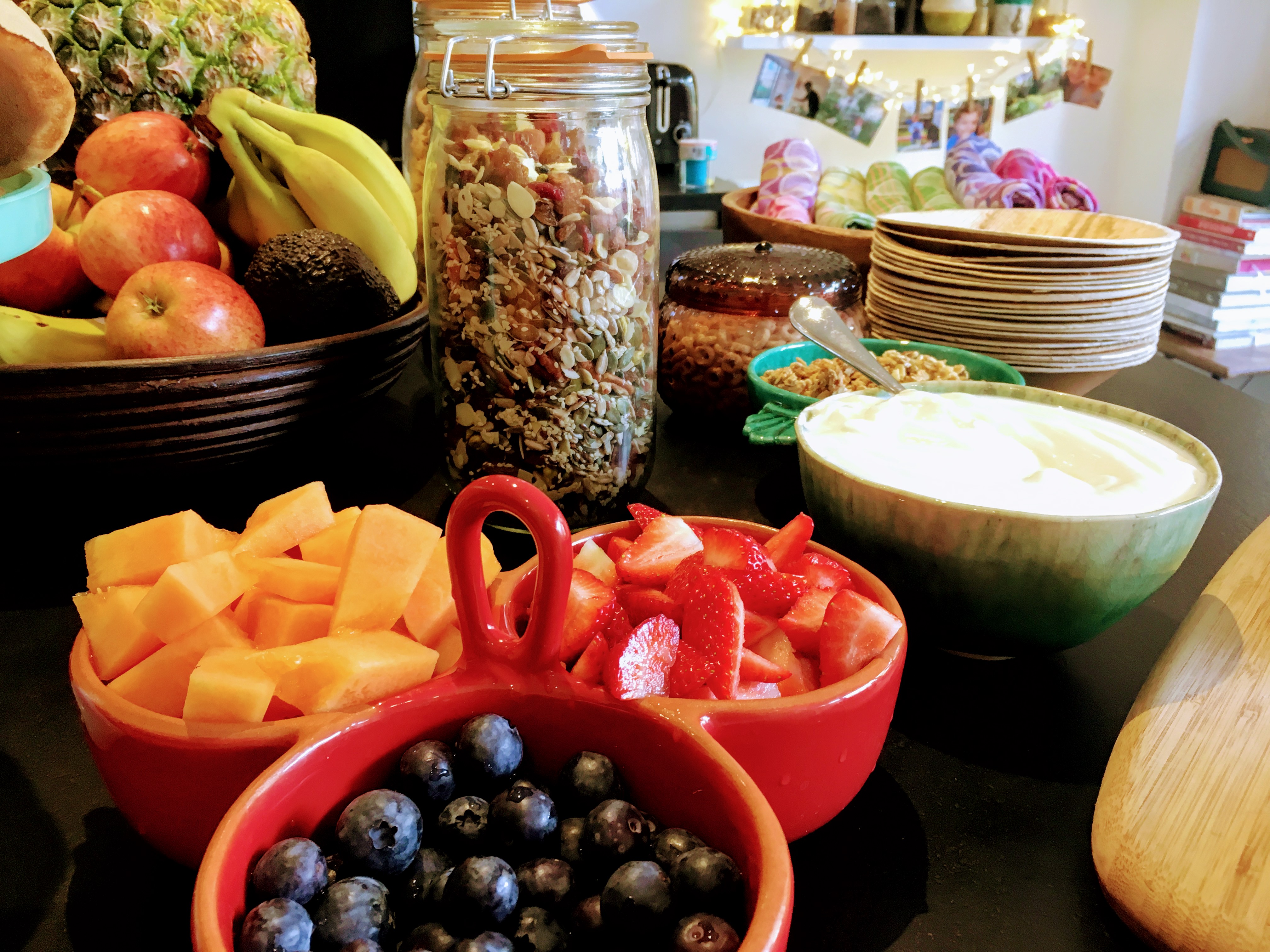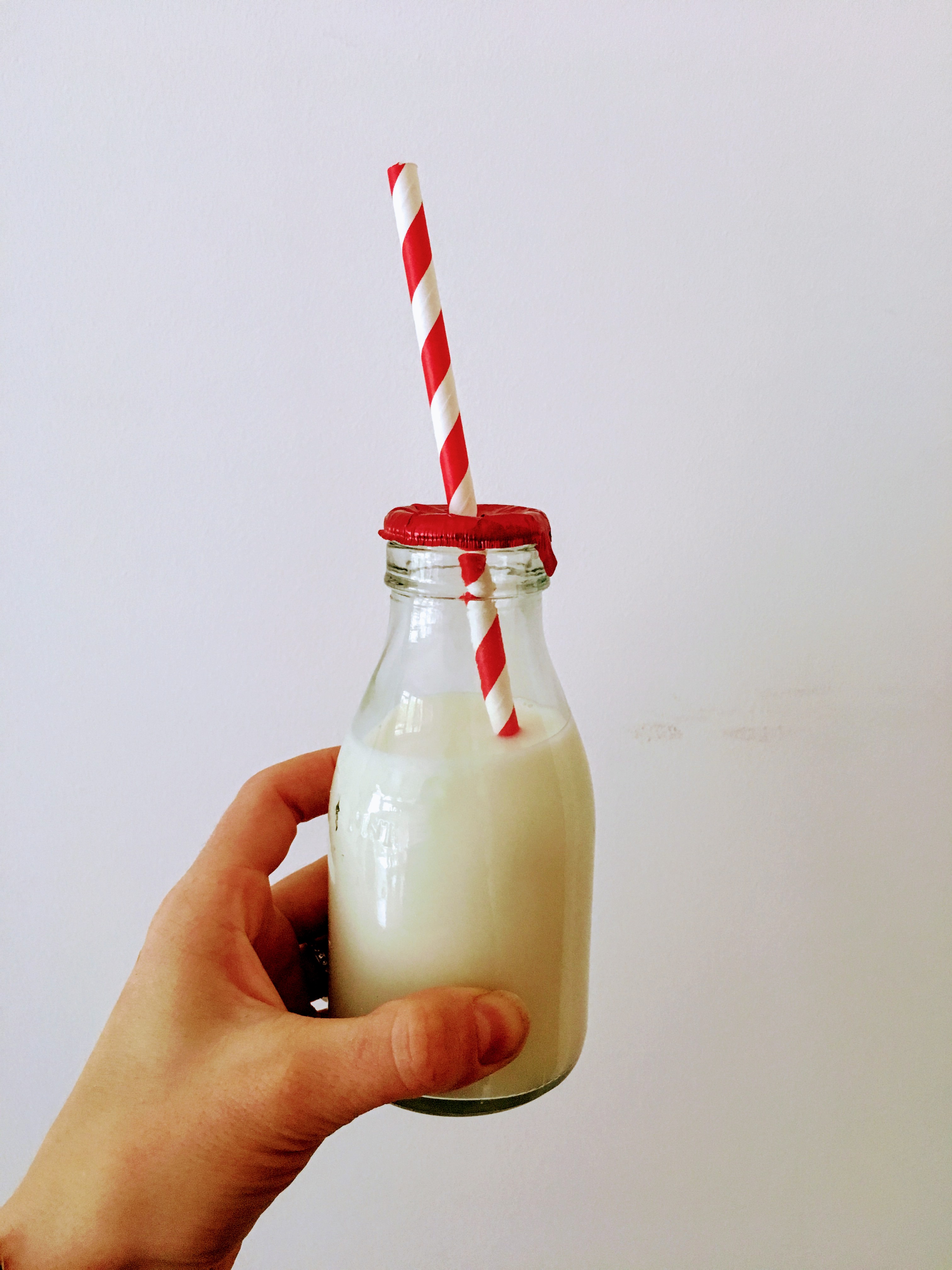 Entertainment
I'm a fan of having the kids bang a wooden spoon on a slightly grubby piece of tupperware so when it comes to their birthday parties, at least whilst they're still young, I like to keep it all pretty 'DIY': I was the entertainer, and Sam and his dad were the musicians. (Seriously, you will know someone who can strum together a few chords to play some kids' songs). To get the energy up and gather all the kids' attention, we started with some songs – the Wheels on the Bus was a particular favourite! I had gathered up anything that resembles a musical instrument before the party and passed them around so the children could join in – they were dancing and playing away – it was very sweet.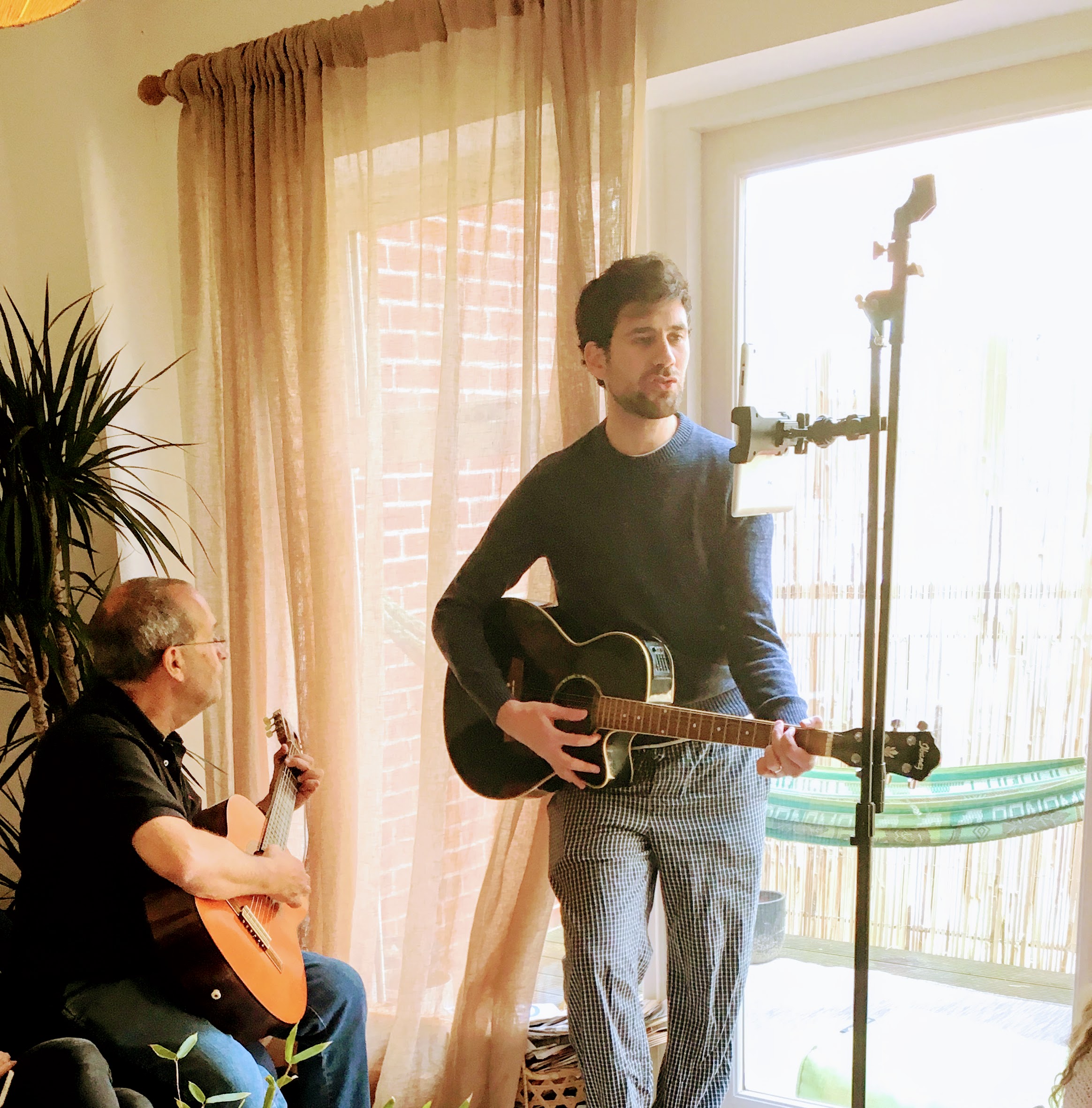 We did about 10 minutes of singing and dancing and then I took over and did about twenty minutes of games. To 'break the ice' and bring some calm back to the room, I asked all the children to sit in a circle and to go around and introduce their teddy bear to everyone else. It was adorable to watch them clutch on to their teddies and share their names with the other children. To stick with the breakfast theme, we also played stringing cheerios onto a piece of string to make cheerio necklaces for the teddies, I had a huge jar of Alphabites and I asked each child to pick a letter from the jar, to hold it up and for everyone to think of a word beginning with that letter. They were all super easy games and I surprised myself by actually somewhat enjoying them (new career as a party entertainer?)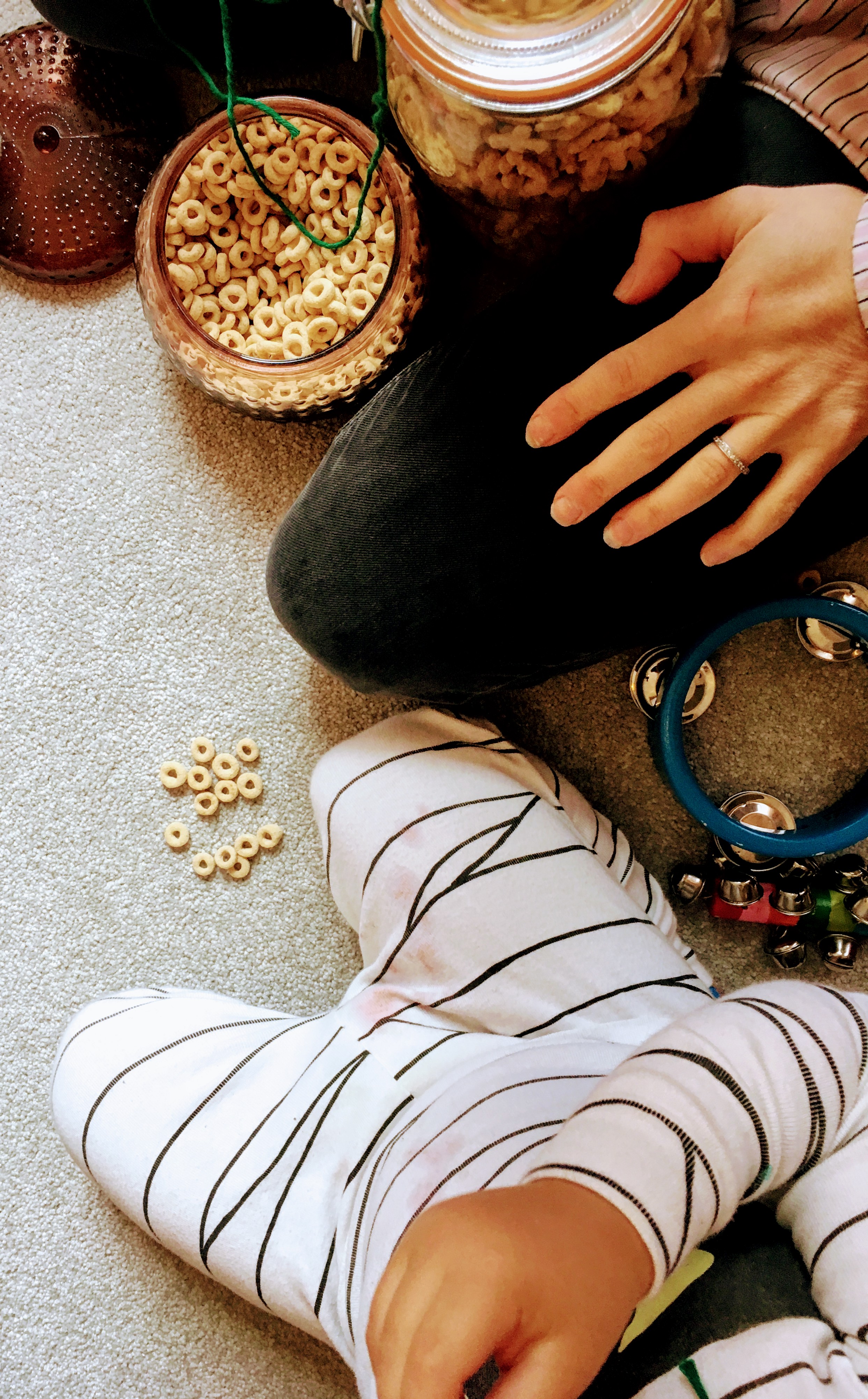 Cake
For Jacks' first birthday party I went all out (standard first time mum), but this time round I…outsourced. Yep, whilst I do absolutely love homemade cakes, my mum nails them and she did an amazing job creating a giant blue car chocolate cake for Jack which everyone loved and tasted delicious.
Party Bags
I know the convention is to give out party bags at the end of the party but I decided to buck this trend / I sort of ran out of time. I had planned to get some seeds for the children to take home with them but in the even I just made sure everyone had enough cake – the best part of a party bag anyway, right?
Thank You Cards
Again, I wanted to avoid using paper so I just did a really basic quick mock up on the computer (think more Word, less Photoshop) which I tailored to everyone and then emailed over to the mummies. I think this serves the same ultimate purpose; to take the time to thank someone and show appreciation.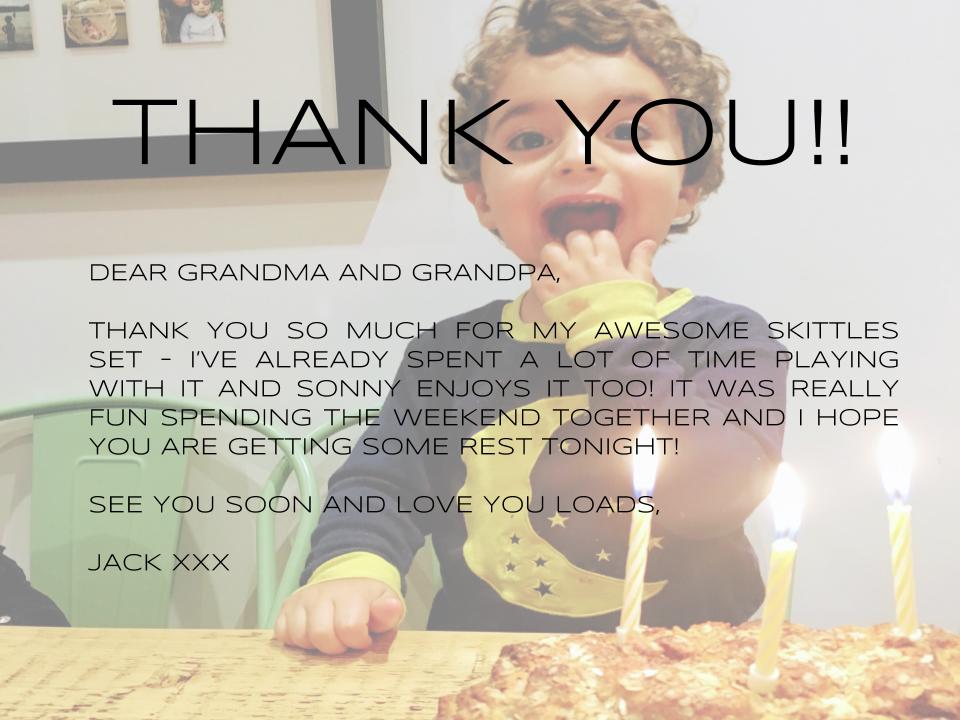 Overall, there was a lovely if not slightly chaotic feel in our home that morning. The children loved being in their pyjamas – that alone created some excitement and I will never forget Jack's face when he saw his daddy stand up and start playing music to all his friends.
Have you hosted one of your kid's parties in your home? What sort of thing did you do?
Emma xxx