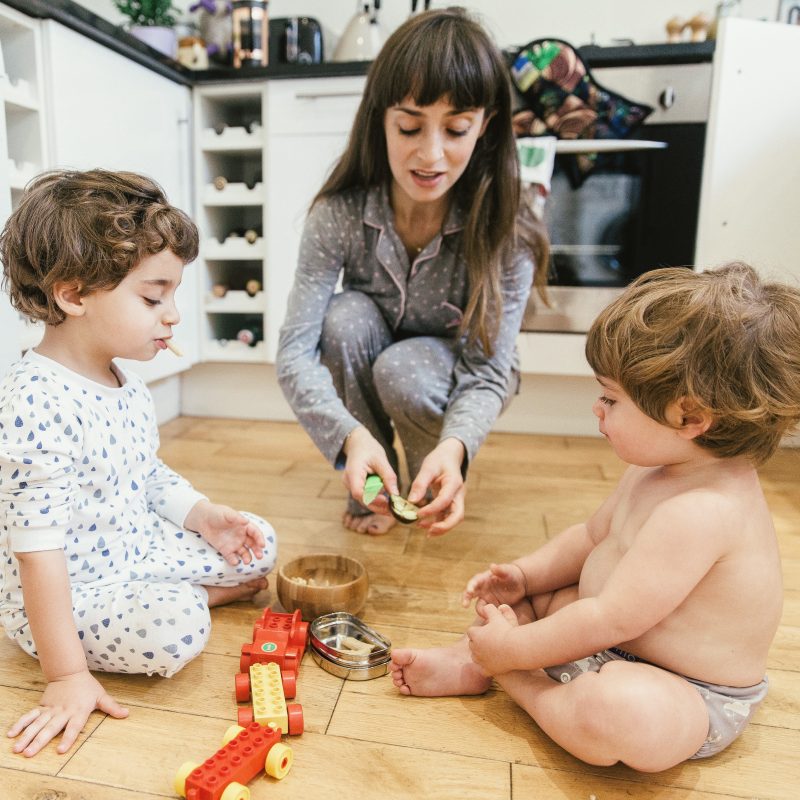 Aside from a distinct lack of toys and hoping my friends' children enjoy playing with tupperware (on a good day) and socks (on a bad day) as much as mine, deciding what I'm going to feed mini guests when I have Jack's friends over for a playdate is always a bit of a worry, isn't it mums. Below I've listed my top 3 snacks that I keep up my sleeve and that always go down well with other children. They are genuinely super easy to prepare or even better, to do as an activity with the kids. They're all vegan but I've also given non vegan alternatives.
Cheesy kale chips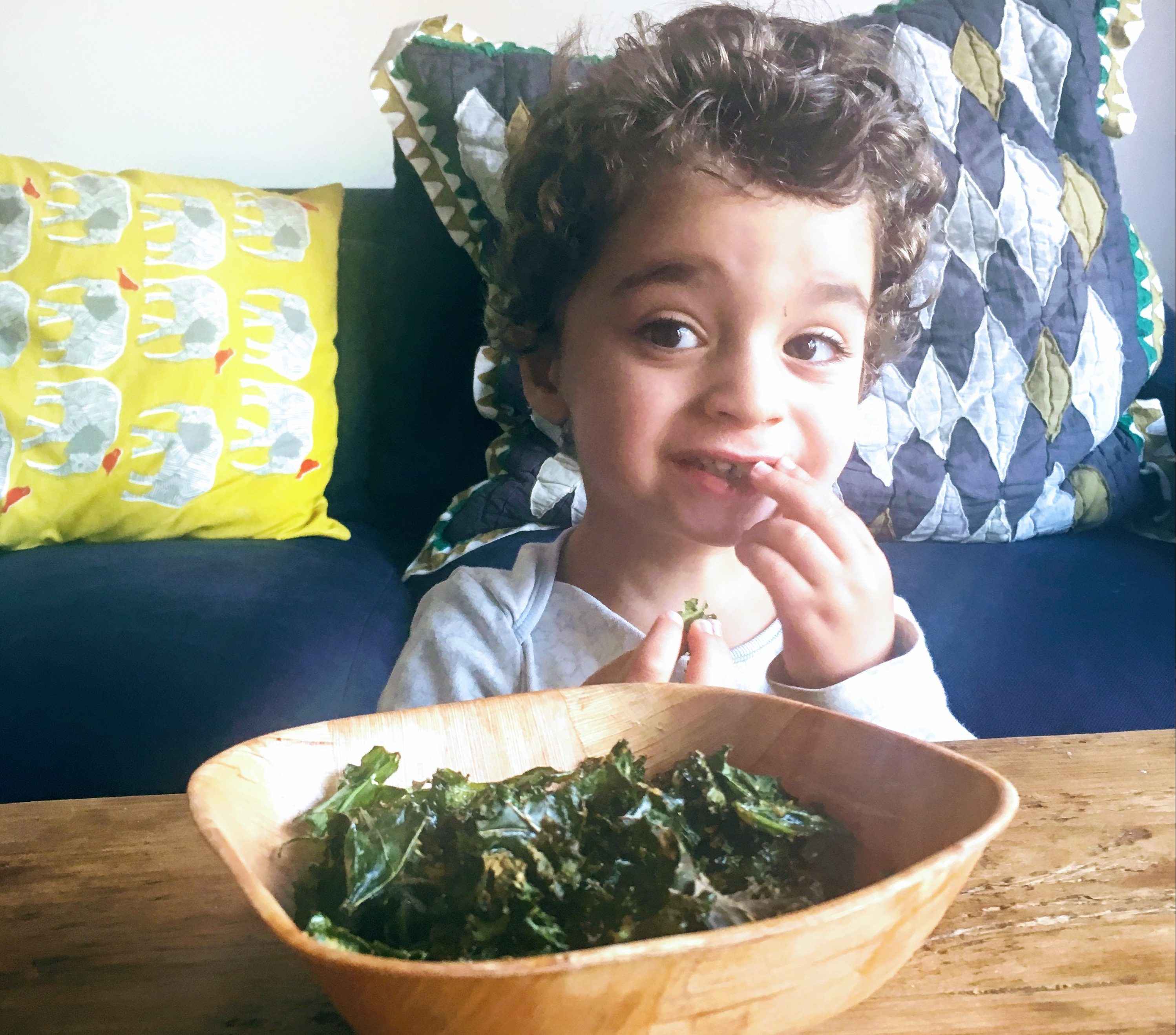 Switch the oven to 200 'C. Rinse the kale leaves and pat them dry with a dishcloth (this part is actually quite important as otherwise they don't get as crispy). Choose the big looking leaves as they are going to shrink a lot and place them in a big bowl. If vegan use 2 tablespoons of nutritional yeast, otherwise sprinkle a big bowl of grated cheddar cheese into the bowl and mix well. Spread the kale onto an oven tray lined with baking paper. Now turn the oven OFF and put the kale in the oven for approximately 20 minutes until they get crispy. Enjoy :))
Power towers
Slice a banana thickly. In a small bowl, mix together 2 tablespoons of almond butter, 1/2 teaspoon of cacao powder and drop of agave. Dab some of this mixture onto a slice of banana and place another slice of banana on top. Keep building until you have a banana tower. Alternatively, cut an apple horizontally into slices. Spread with a thin layer of almond butter or peanut butter. Place another slice of apple on top and keep building.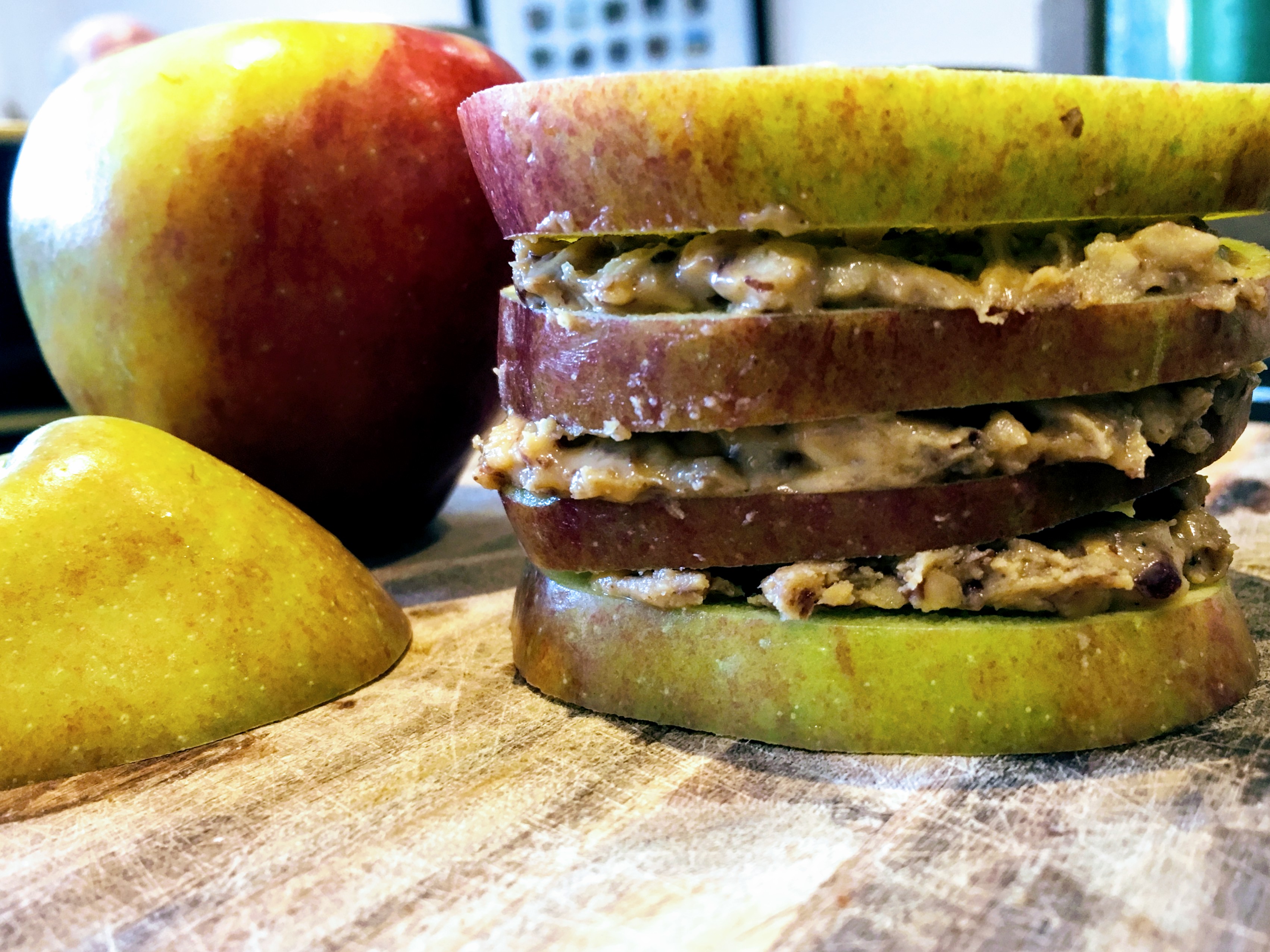 Home made pizza 
Pre-heat the oven to 180′ C. Spread tomato sauce on to the surface of a tortilla / pitta / chapati / whatever flat carb you can find. Sprinkle with cheese / nutritional yeast and load with whatever you happen to have in the fridge. We always use sweetcorn and broccoli. Cook for no more than 10 minutes, add some olive oil and any avocado or herbs if using.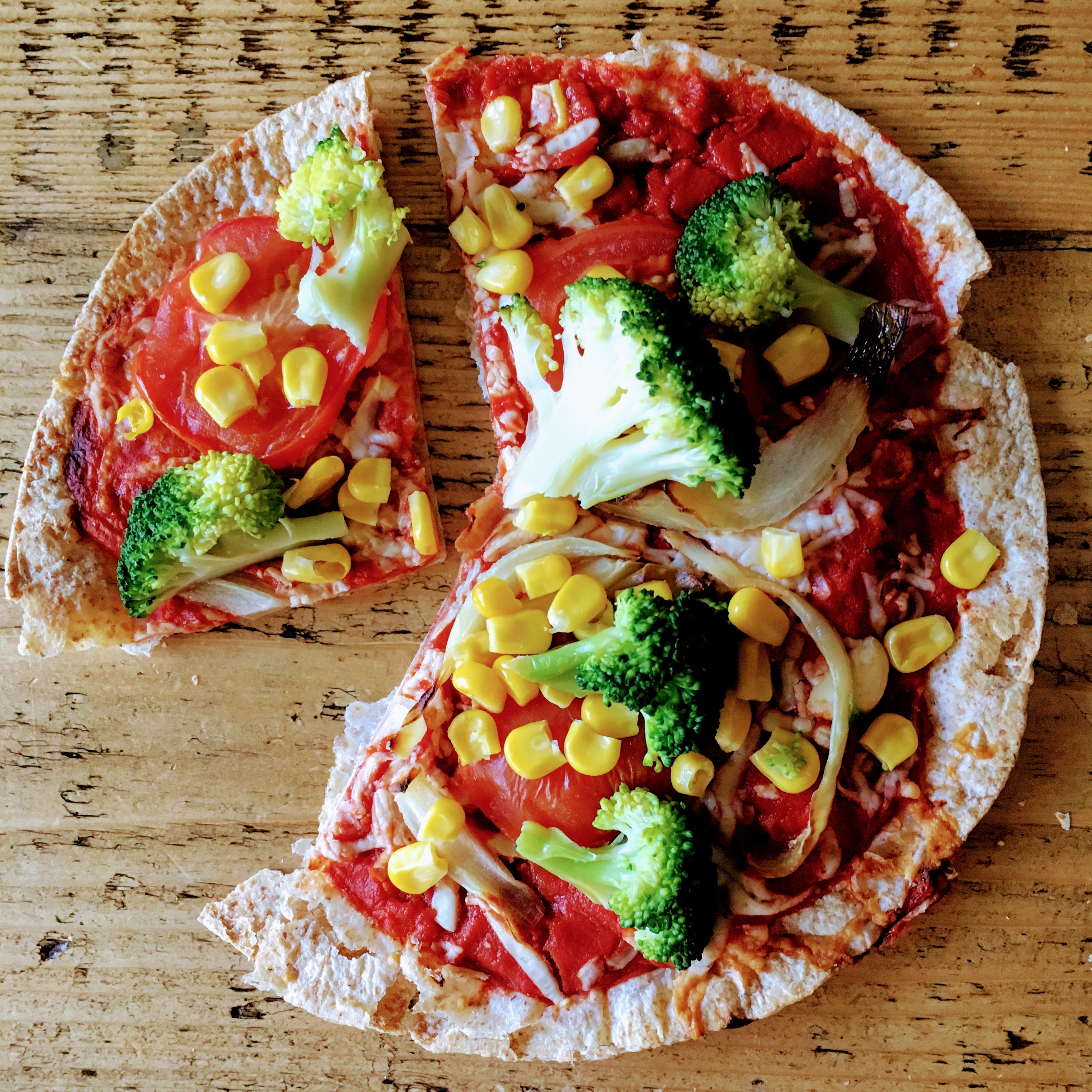 Other easy tips:
Add beetroot to pretty much anything to make it pink and therefore automatically more fun for everyone. This works amazingly with cous cous and porridge
Keep a bag of frozen spinach in the fridge – it comes in small balls and I often just pop one into a dish (for example, a pasta sauce/ scrambled egg)
Hide vegetables in smoothies – hands down the best way to get greens down children
Make berry tea by dropping some goji berries into a small cup of hot water. It makes a super sweet lovely tea and Jack loves eating up the berries afterwards
Use coconut oil to 'glue' hemp seeds onto pretty much anything. Hemp seeds are super high in protein and contain all 9 essential amino acids. They also contain loads of omega-3 which is amazing for brain development
Make your own nut mixes by buying bulk big packets of raisins, nuts and seeds and mixing – also far cheaper than pre-mixed nuts
Make fruit skewers to wow the kids
I hope you enjoyed these quick snack ideas. If you want to see more food posts, it's actually Jack's third birthday coming up which I'll be blogging about so keep an eye out for that. I've decided to make him a breakfast party largely to avoid a load of sugary cakes (though I have a feeling there'll be a good few croissants to make up for it!) I don't want to be a scrooge either and deny the children of any 'treats' so there'll be some Organix Goodies cinnamon popcorn dotted around too.
Finally, this post is in conjunction with Organix who I will be collaborating with over the course of the next six months as one of their No Junk Mums working on their No Junk Journey project – an awesome initiative helping families make good food choices and avoid junk (which is totally possible when you realise how many tasty alternatives there are!) I'm super passionate about this concept and am really excited to be able to share my thoughts with you over the coming months.
I'd love to know what you give children when they come over for playdates? And do you worry what your little one will eat when they go over to someone else's? What's your number one rule when it comes to kids snacks?
Emma xx
P.S What's Really In Our Kids Food and a Healthy Vegan Snack Idea