From the moment I opened my door to the bright cheery man bearing a huge cardboard box and a giant smile, I knew I was going to like Riverford. Once I'd bundled the box inside (which the kids later loved playing in = added bonus), we opened it up straight away. Packed inside were two gorgeous recipe cards and an explanation of the contents, a newsletter giving news about Riverford farm, and of course the most delicious looking veg, spices and carbs all neatly packaged and labeled with the exact amounts measured out. Everything looked so fresh and ever so slightly muddy, which I appreciated as it just confirmed what I already knew: these veg were not long ago in the ground.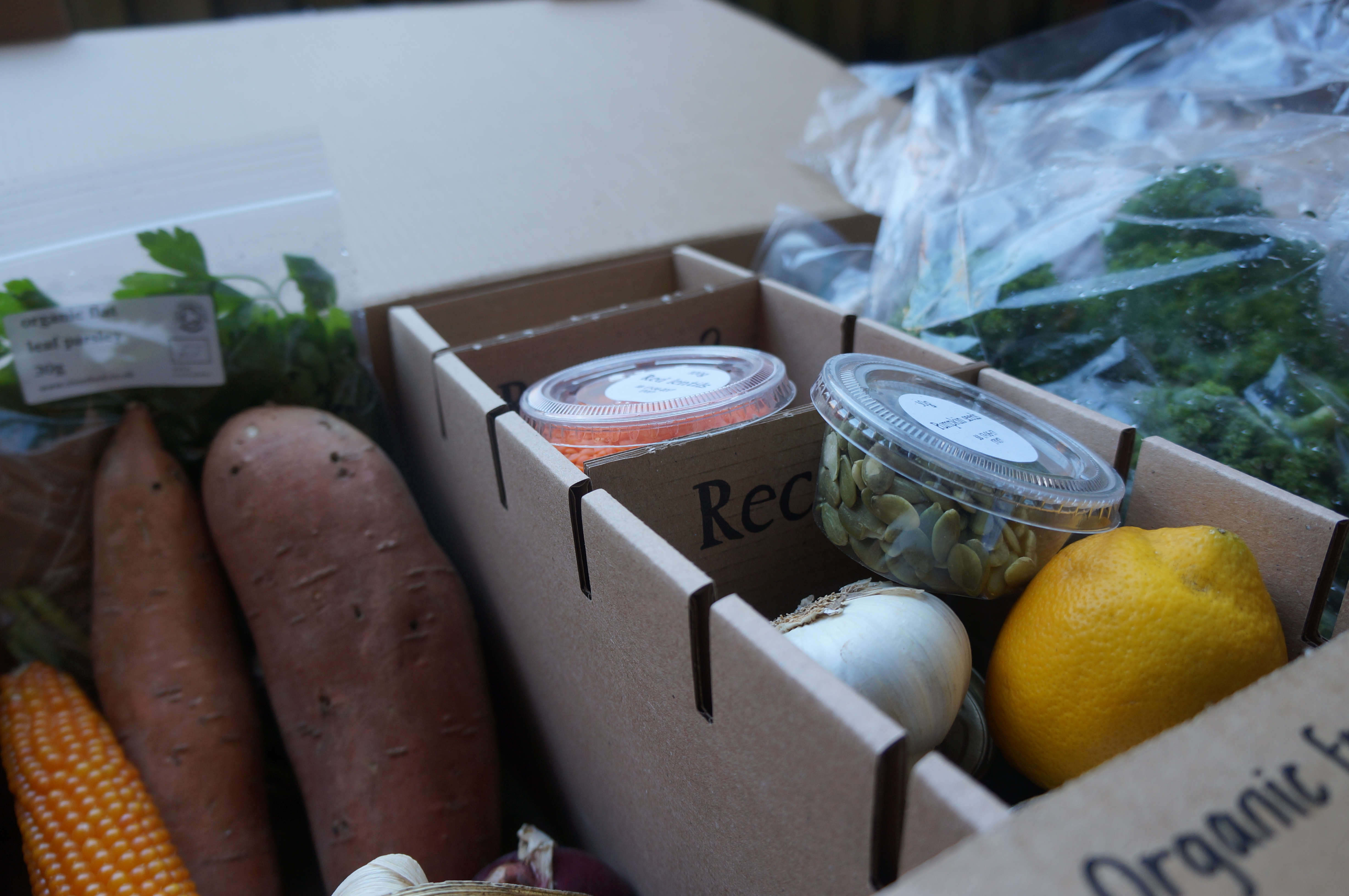 I decided to really put Riverford to the test as both Sonny and Jack were pretty much attached to me as we cranked up the radio and set about starting to cook. Sure, the process may have taken a little longer than the suggested 30 minutes and the meal may not exactly have turned out Instagram perfect but on the whole it was so super simple even with two small kids in tow. Oh, and it tasted AH-MAZING. I'm not sure I can imagine a time when Jack will willingly eat brussel sprouts sprouts again so that alone was pretty special and I'm sure it was simply because they tasted so much fresher than any ones he'd previously tried.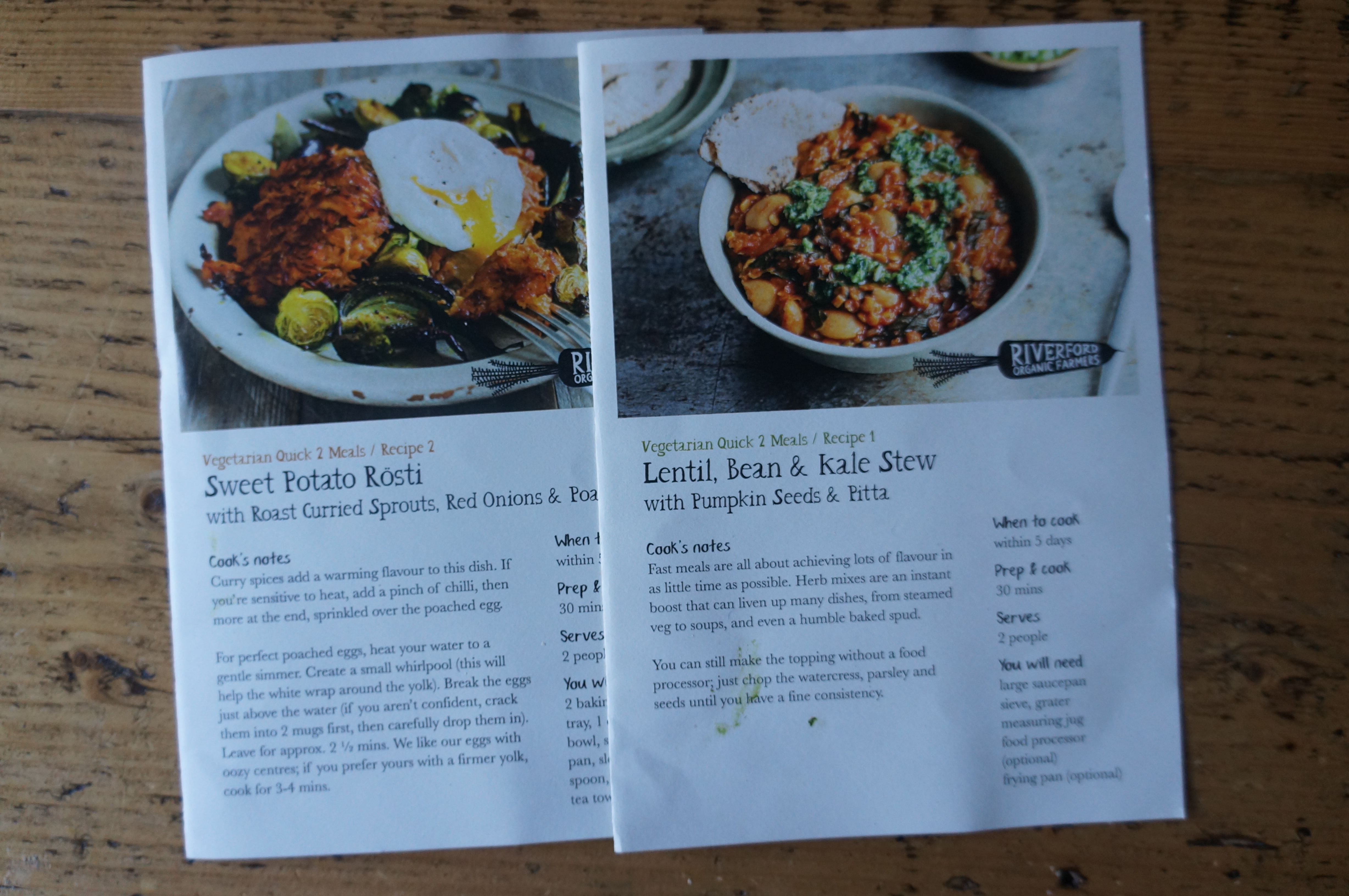 For anyone that hasn't heard of Riverford, they're an organic farm based in Devon that run box schemes delivering super fresh, organic fruit, veg and meat to doors around the country with locally grown produce. There's a whole range of different types of boxes to choose from ones specifically for juicing containing 11 varieties of fruit and veg which will make at least 3 litres of juice, 100% veg boxes packed with 8 varieties of freshly picked seasonal vegetables to ethically produced organic meat boxes containing fresh cuts of meat. The box we were sampling was one of their veg recipe boxes but again there are a whole host of different types of recipes boxes from low calorie meals to veg ones to mixed meat and veg ones.
What I love is that Riverford aren't just a pretty (or delicious) face – not only are they competitively priced compared to organic supermarket food, they're also extremely passionate about sustainability as well as reducing food waste and have systems in place whereby nothing goes to waste through donations to charity or simply giving free fruit and veg to their staff when a batch can't go into the boxes for example, if it's too ripe or partly damaged.
Using one of their recipe boxes really made cooking a joy – especially with the kids. Together with the fact they deliver straight to your door which is so mega convenient and exciting for Jack who loved looking through the box with me and naming everything, as well as the real difference in taste that I an genuinely vouch for, unless you have your own allotment and can get hold of such gorgeously fresh produce, I hugely recommend trying out a Riverford box and seeing what you make of it. I'd love to hear what you think if you do give it a go. Which box would you go for? What did you make?
Thanks for reading, as ever and do leave me a comment with your thoughts.
Emma xxx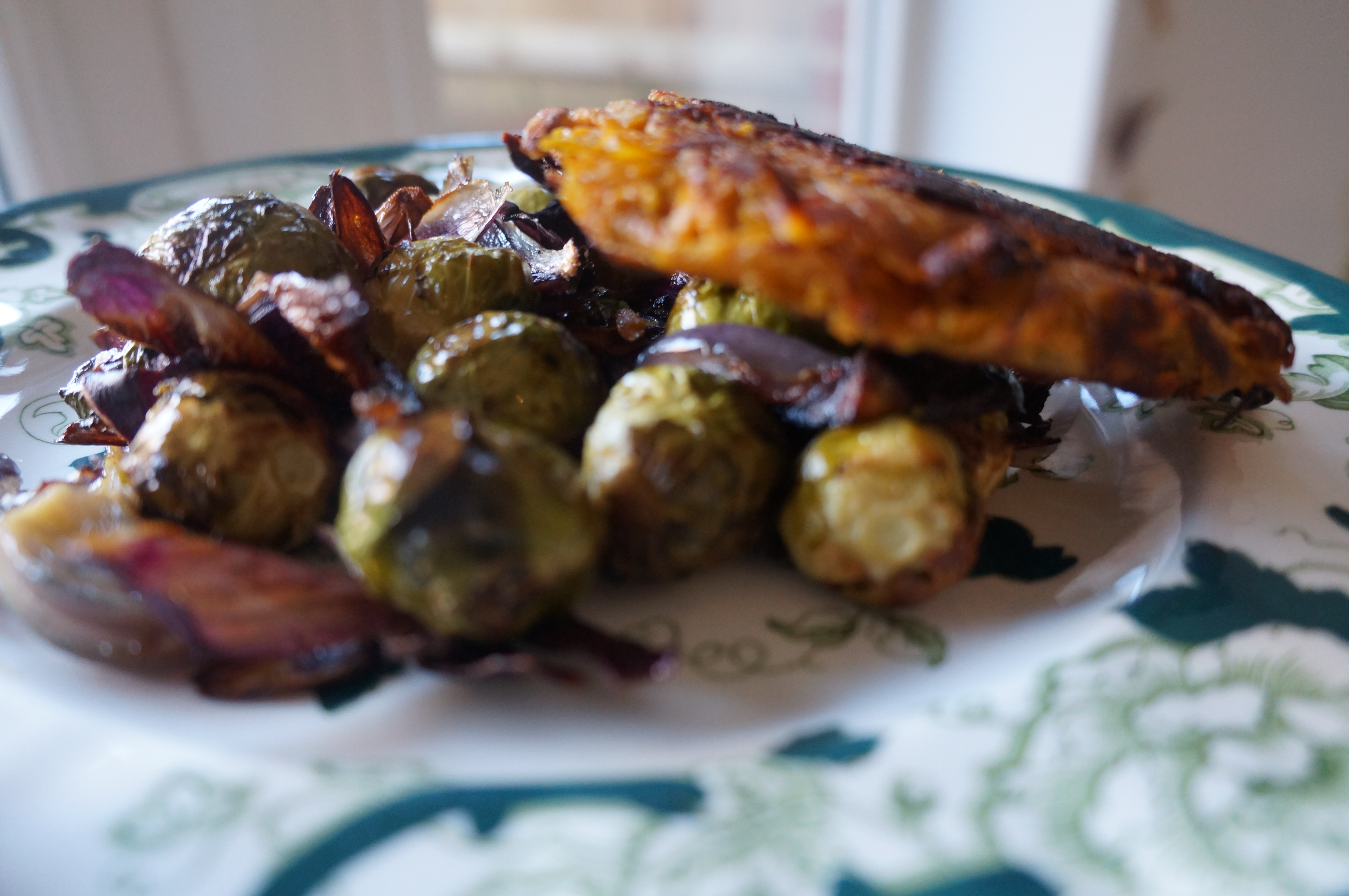 *****************************************
Disclaimer: Riverford kindly sent me one of their veg boxes to try out – we are huge fans 🙂