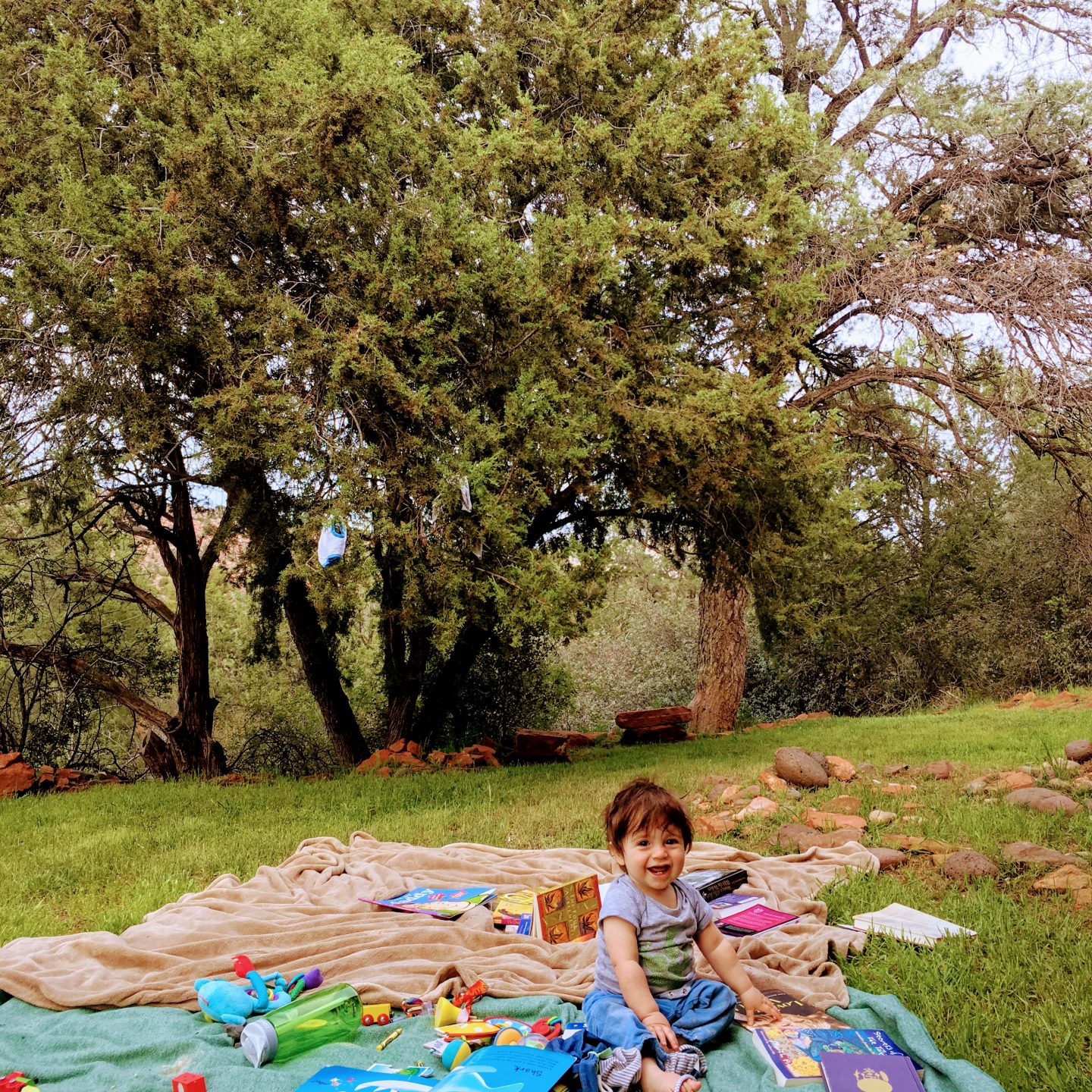 Great news – you've sorted your dates, chosen a destination and booked your flights. But unless you're heading to a resort, you're still left with the hardest decision yet when it comes to a holiday …Where the heck are you and your brood going to rest your – and if yours are anything like ours, they really will be – weary heads at the end of a long day?We've done our fair share of travelling over the years and used to really struggle when it comes to deciding where to stay. We tried hostels but to be honest, I'm not sure parking up a buggy beside a semi drunk guy practicing poi on one side and a long-haired Israeli strumming away (badly) on a guitar trying to impress a group of Swedish girls on the other made for the perfect evening.
Now with two, I certainly don't think we could pull it off. Equally, we tried a family hotel but with its giant sized restaurant that reminded me of a school canteen and morning water aerobics classes, it just didn't feel quite right for us either. (Note to self – the day might well come when this will feel more than right). "Boutique" or "eco hotels" suit us better but these tend to be come with a hefty price tag and are also on the cramped side.
Which leaves us with the one option – self -catering. And there is one particular provider that has served us faithfully that we return to again and again: Airbnb. (There was one exception when I fell for some pretty flowers and shelves in the photos and it ended up being in a super dodgy area totally unsuitable for children and we had to leave. Incidentally, Airbnb were amazing about this and generally have superb 24 hour customer service if anything does go wrong).
For those that don't know, Airbnb is an online platform that connects people with spare rooms, entire homes and super unique spaces (you can find everything from castles to caravans) all over the world with people looking for them. I like to think of it as self- catering with a quirky touch. You never quite know what you're going to get – in all the right ways. There's also something about staying in a home – something so personal – that has made every single one of our (and there have been many) Airbnb stays really special – and all without breaking the bank. It's a a feeling of a home away from home; being yourselves but being yourselves somewhere different which in my opinion is the best kind of holiday you can have. It's a large part of what has allowed travelling with kids for us to be exciting whilst also being economical and practical.
Thanks to Airbnb we've stayed in the middle of the Costa Rican rainforest (we arrived super late and our host, a lovely Italian yogi – took it upon herself to cook up a huge bowl of the freshest pasta ever  – I think she felt sorry for us), in an apartment above an art gallery in Antwerp whose owner, Wouter, genuinely one of the kindest old men I may have ever met, would carry Jack on his shoulders down the street and pick Sonny up just for cuddles, in a ranch in Colorado where we were taught all about organic farming and Jack got to hold chicks. And there have been many, many more equally memorable trips. 
OK, so you're intrigued and would like to give it a go. What now?
The platform asks hosts to disclose all the amenities they offer so users can use a filter to find exactly what they are looking for. Desperate for an indoor fireplace? Sure, just check the box. We've learnt a lot over the years as to what makes a successful Airbnb stay – small touches can make a huge difference – so here's a list of what we look for and find useful as a family when we choose an Airbnb property:
1 .Cafetiere – anyone that follows me on Instagram will know that caffeine and me are pretty good friends especially when traveling with kids and sleep is likely to be broken. Knowing there is a cafetiere to make a strong brew first thing in the morning is a must for us (we always travel with ground coffee but a good Airbnb might supply some too)
2. Microwave – just super handy for making a quick breakfast of porridge or dinner of scrambled eggs or re-heating something you may have taken home with you from a restaurant.
3. Washing machine – if you are traveling for a week or more, depending on how much you bring from home, having access to a washing machine is a huge bonus and saves time and money.
4. Bath – I feel like you never fully know what to expect from a shower so we always try to find an Airbnb with a bath. (again, a good Airbnb will provide soap but you might want to bring your own if you are a bit fussy on this front)
5. Cot – We like to travel as light as possible which means a cot for Sonny is a must for us. We always specify that they provide sheets and a blanket too as often (if they don't have kids especially), they might just leave a folded travel cot.
6. High chair – this depends on the age of your kids but this makes a real difference to your eating experience when you're somewhere new. We've had a fair few human high chair experiences which are best avoided.
7. Parking space – obviously only relevant if you are driving but we have been caught out a few times on this one so do always check.
8. Heater / extra blankets  – depending on the weather, if you have kids you don't want them getting too hot or too cold in the night so check what they have on this front.
9. Outdoor space – this is a real bonus for any property for us especially if we're going to be somewhere warm. Just like at home, it's a lovely way to spend time with the kids during the day and then also doubles up as a space for adults to enjoy with a glass of wine at night once little ones are sleeping.
10. TV – just like at home, we use the TV sparingly but it can be extremely useful to have if needed, especially if you're dealing with jetlag and 5am wake ups / just want half an hour to read your book.
All the above said, one Airbnb experience can differ wildly to the next. We've had everything from stark empty cupboards to a fully stocked fridge complete with a note to help ourselves. What you want to avoid is any big surprises – remember these are (usually) peoples' homes so they can be quirky and a bit weird in their layout. We stayed in one property where the two bedrooms were actually across the hallway from each other with the most perilously dangerous stairs linking them – cue all of us cramming into one bedroom and the second bedroom not getting a look in.
So here's a few golden rules to really help you nail your Airbnb choice:
Airbnb doesn't provide a floorplan of the property (yet) so try and get an idea of the layout of the property –  using the example above of the stairs, you might want to check where the bedrooms are in relation to each other. Where does the outside space link to? Is the living room upstairs or downstairs? Always make sure you have your host's contact phone numbers and not just an email address. The amount of times we've had to phone the host to get further directions on exactly how to unlock the front door – with kids tired from travelling, all you'll want to do is get inside your new place so be prepared.
As with anywhere you stay,  scrutinise the location – use the 'Location' tab to really get to grips with where the property is and don't just trust the host's description. Leave the place clean and tidy as you found it. Yes, you might wonder if is feels like a holiday as you're scrubbing down someone else's kitchen surface but somehow cleaning someone else's table is more fun. There's also something really nice in taking pride in looking after someone else's property.Sometimes your host will specify what to do with rubbish but we always take the rubbish out and tie it up. If we've had a good stay we'll always say goodbye in person (sometimes we'll swap contact details or – wait for it – even hug!) and if they're not around we might leave a little note. One time we even left a little gift – partly because we'd had such a great stay but partly also because we thought we may have accidentally damaged one of their kids' books.
If you're a family find an Airbnb property where kids live, (find this out by messaging the host) – if they have toys that they are willing to share this will really help you out.We stayed in a bungalow style home in Denver  where the owners had a 6 month old and the place was full of toys – it was so perfect. Finally, soon after you leave Airbnb will prompt you to write a review which I really recommend you do if not just because you won't be able to see what your host wrote about you until you've both written a review – a great way to incentivize both parties to give feedback.
So, thank you Airbnb. Thank you for making traveling with kids more than just doable; thank you for making it exciting, economical, practical and even a little bit weird.
Emma x
P.S  Have you ever used Airbnb and if so, what was your experience ? Would you give it a go now having read this post?