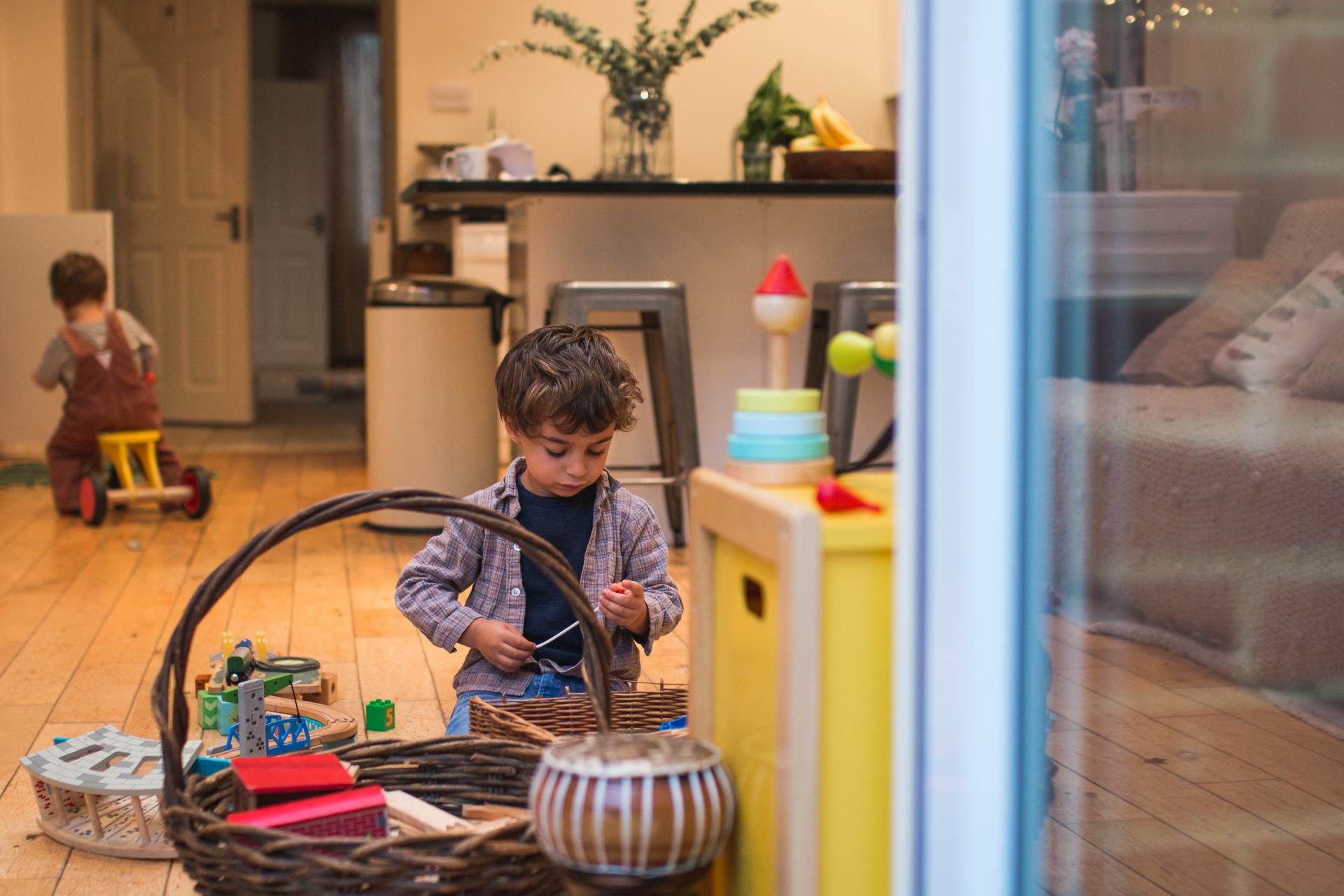 Jack turns 5 in a few months and is now well and truly a schoolboy. He seems to be really enjoying school – he looks forward to going every day and when he falls into my arms at the end of the school day, he's always happy. Happy and absolutely KNACKERED. Like so knackered, and so fragile. Which makes sense given that I'm sure he's on his 'best' behaviour at school, which can take effort for a 4 year old. It's as if as soon as we're out of those school gates, he relaxes and lets go of all the emotion he's spent all day keeping locked in.
Over the past few months, however, this 'emotion' developed into some questionable behaviour: losing his temper, pushing, pinching and even biting. It would only last a short time before he snapped out of it but Sam and I were at times taken aback. We're not a 'shoutty' family at all and maintaining a calm and happy home is something we work hard to do, so this behaviour was shocking for us. There was of course something going down inside him, but his anger, that he was totally unable to control, was really upsetting to see.
I found myself coming up with a name for what felt like a totally distinct, new person we'd never seen before in our lush 4 year old. We called him 'Rude Jack'. 'Rude Jack' would only come out very briefly, and in short periods, and then he'd disappear again but he'd inevitably return in the next few days. I was starting to worry about school pick up and if 'Rude Jack' would emerge. It also became really tiring dealing with the rudeness, and whilst I of course explained to him firmly and kindly that this behaviour wasn't OK, it wasn't stopping. All too often I'd switch on the radio or TV for him and let it go. Sometimes I'd try exclusion and put him in our little porch, but then the crying, oh the crying! It was horrible and I couldn't allow that. Certainly, the ways I'd always used to discipline him were having no effect.
We'd spend hours talking – what I deem most important of all – about 'Rude Jack' with Jack to try to understand what made him appear, and how to best keep him away. 'Sensible Jack' would promise not to "let him out" but sometimes he "couldn't help it." "Rude Jack is just so strong, mummy," he once wailed to me.
I was exhausted and it became easier to let it fall by the wayside and explain it away with tiredness or starting school, and tell myself it was just a phase.
I think the hardest part was that it just became not that much fun to hang out with him: bath and bedtimes were rushed and fraught with emotion, there were no stories, and I lost my temper on the odd occasion. I just wanted some peace.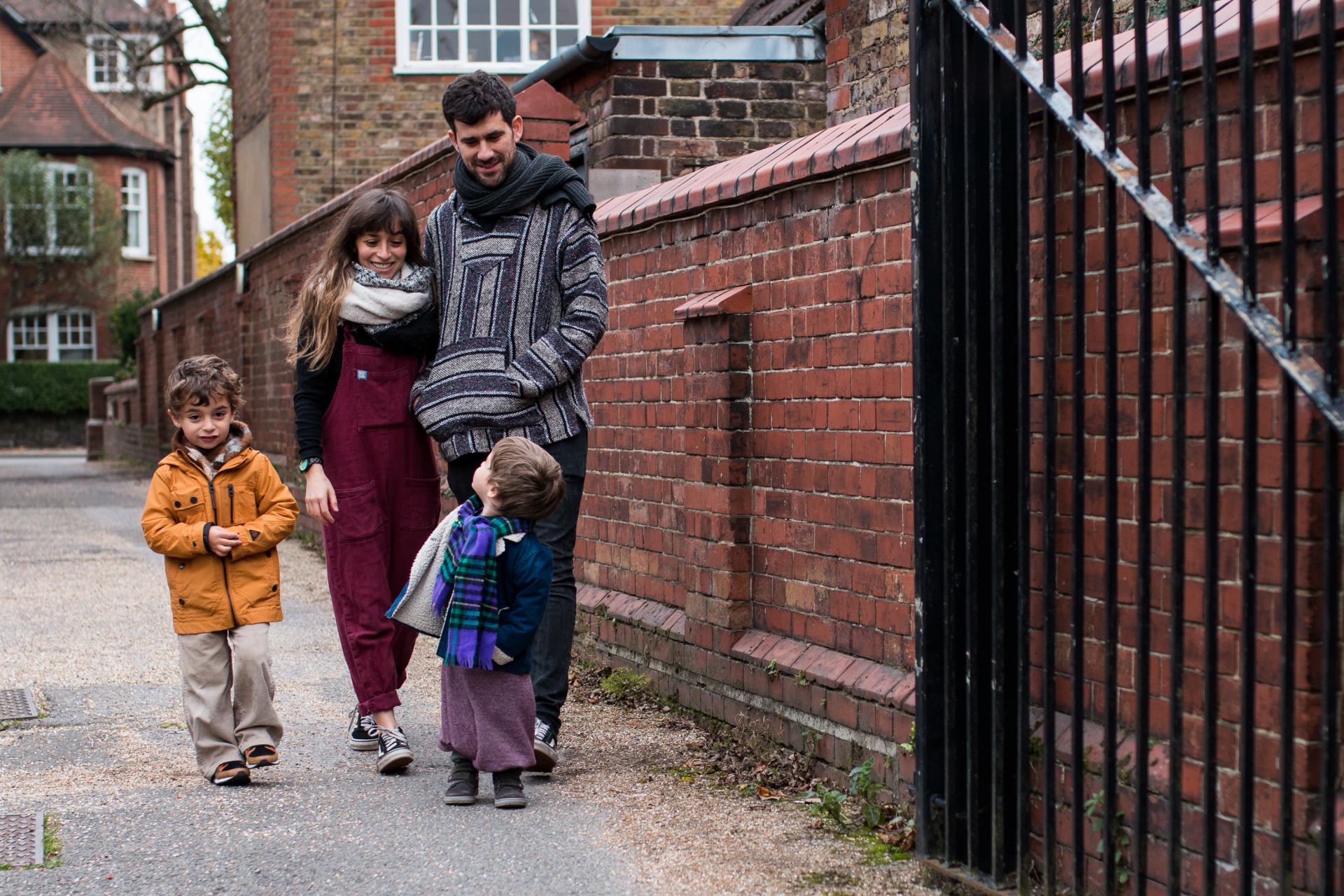 But then 'Rude Jack' started appearing all to often; on the weekends, in the mornings (when tiredness wasn't an excuse), out and about, and that was when I knew I needed to address this. Flash forward a few weeks, and I *think* we have our kiddo back, and possibly much more. Here's what I did:
Mainly, I tried to make Jack understand that life was much more fun and straight-forward when he communicated calmly and peacefully and didn't let his anger take over. I also wanted him to understand that there were boundaries, and that it was not OK to cross them.
And it's this that I think is key – because it meant he started respecting me and understanding that I was in charge. I want to be liked by my kids, of course, but I want to be respected and treated kindly.
I don't want to be scared of my 4 year old, which is where I was heading.
If he would get angry and shout and I'd calmly ask him to repeat it again, calmly. I'd say to him again and again "we don't get anything in our family by shouting."  Jack loves listening to the radio and watching a little TV after school, so I started to remove this at the sight of "Rude Jack." (For us it's the radio, but it just needs to be something your little one is attached to that would be fairly simple to take away for a brief period). I always stuck to what I'd said, and he started to gradually equate bad behaviour with rubbish times. Conversely, the really lovely part is 'rewarding' him with small things (without him asking) when he's behaving well  – extra tomato ketchup, a cuddle out of nowhere, his favourite TV show.
I know many parents are disapproving of bribery but this this was in the end a key tool for me. I also don't view it negatively: I think of it more as negotiating scenarios, which actually can be a useful life skill. My eureka moment came when I realised that my four year old actually likes it when I enforce rules and set boundaries (calmly and consistently, of course). To give you an example, when recently I took away his favourite radio show (can you see a theme emerging here?!) for a week after he was consistently behaving badly on leaving friends' houses, I told him that I needed to see him behave well the next two times, and then he could have it back. During the week, he'd ask for the radio occasionally, and I'd reinforce that he'd have to wait two more times when we were at his friend's house and I'd have to see him leaving nicely, and then he could have it back. We talked about the second visit to his friend's house in the run up to the playdate and how this was the 'test'. When it  came to leaving, he gave me a little look, and behaved so beautifully, and we left – with no drama! We got out the house, gave each other a massive high five and went straight home to put on the radio. He was so happy and proud with himself and told me he "really loved the challenge!"
Of course I don't want to push aside what's going on inside of him. I love how I ask him about his day as we're walking home to not much avail but then just as he's getting into the bath later that evening, he'll all of a sudden share a super sweet anecdote like the little girl Alice who helps him do his trousers up after PE (!) or he'll bring up something as he's getting into bed that might be unconsciously bothering him, like why that one boy always chases him around. It's just he's realised that life is just better when he remains calm, that he doesn't need to resort to biting – and that actually, biting gets him absolutely nowhere. In fact the other evening I overheard him say to Sonny – because yes, Sonny was starting to mirror Jack's behaviour – "Sonny, you don't get anything by shouting in our family."
Have you experienced any anger in your little one? What are your coping mechanisms?
Emma xxx
P.S 10 Tips for Positive Parenting and How I Discipline my Toddler