When the lovely folk at the Flower Appreciation Society invited me along to their flower garland making session, I didn't hesitate for a moment. I love anything flower-related, always enjoy rolling my sleeves up to do some DIY and live for accessories, so this sounded like a perfect way to spend a Tuesday evening. And when I arrived to find a bottle of wine waiting for the group, I knew this florist company was a little bit different (and a little bit awesome).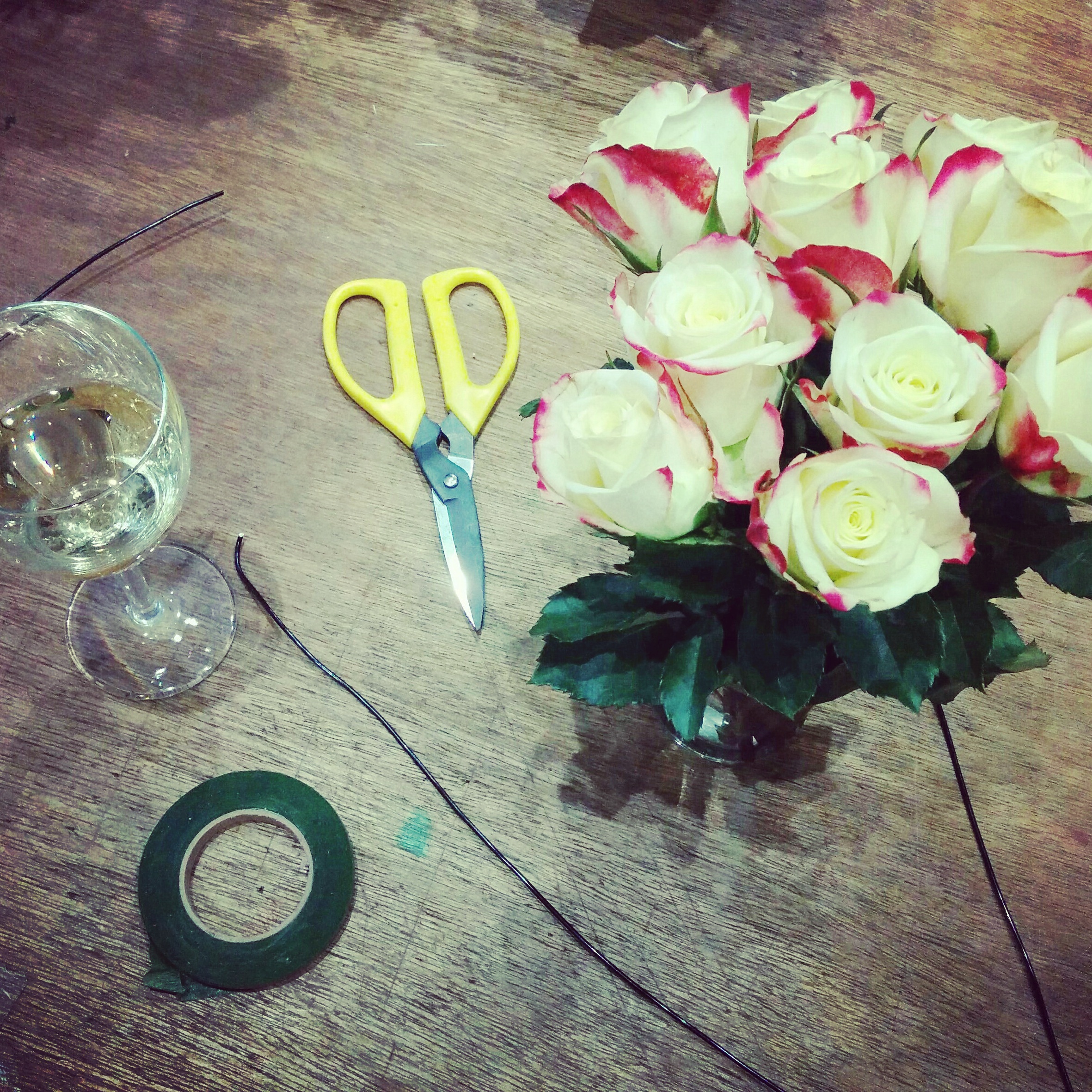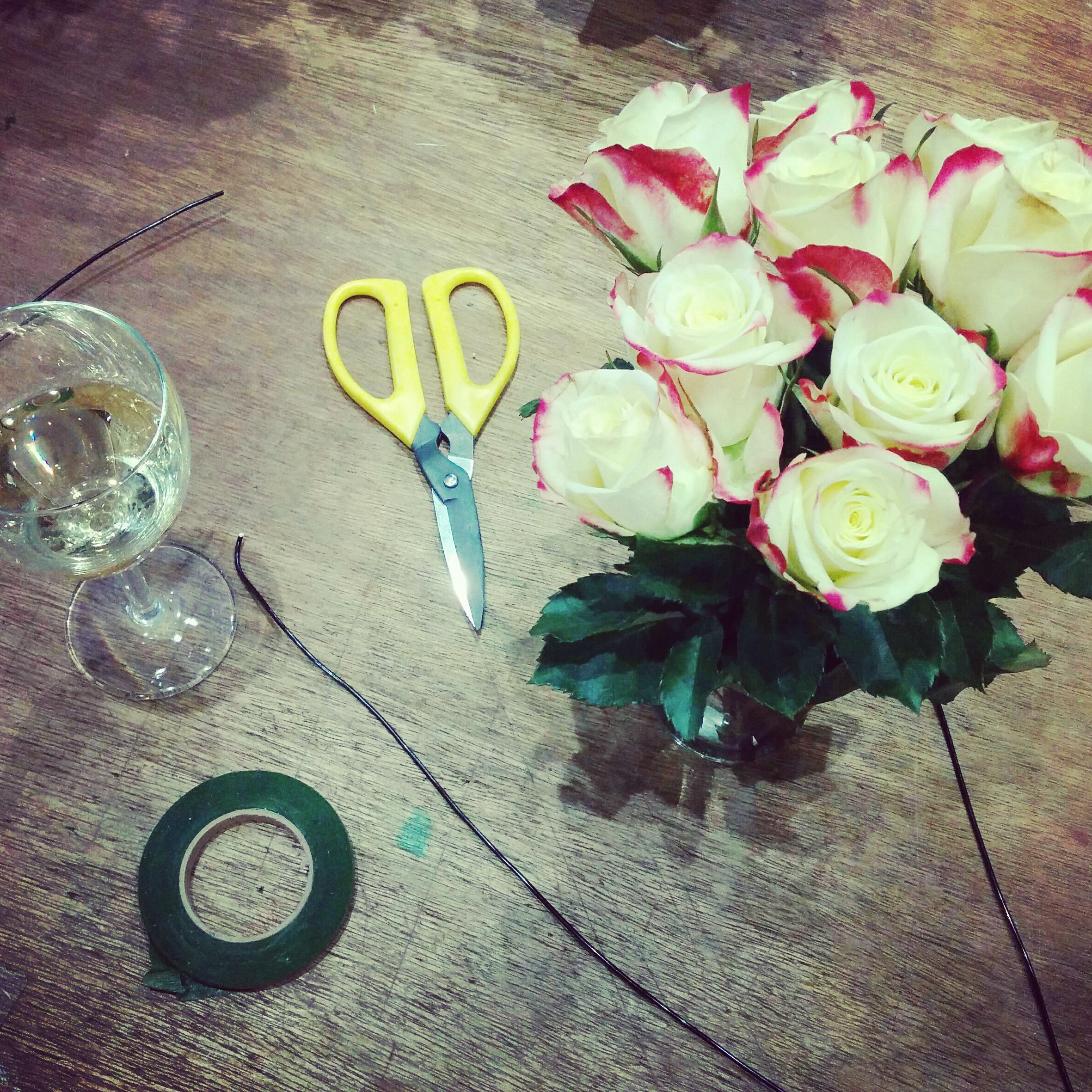 Roughly fifteen of us congregated around a huge wooden table which was laden with vases of beautiful fresh flowers. Once we had carefully chosen our stems, with our glass of wine in one hand we listened carefully as Ellie talked us through step by step how to build the garland and we followed along. The materials are fairly simple – all you need is wire, tape, scissors and the flowers – but the method can be a little tricky. We were taught how to wrap the tape down the wire and then how to attach each flower to make up the garland. It was slow, methodical and beautifully relaxing work.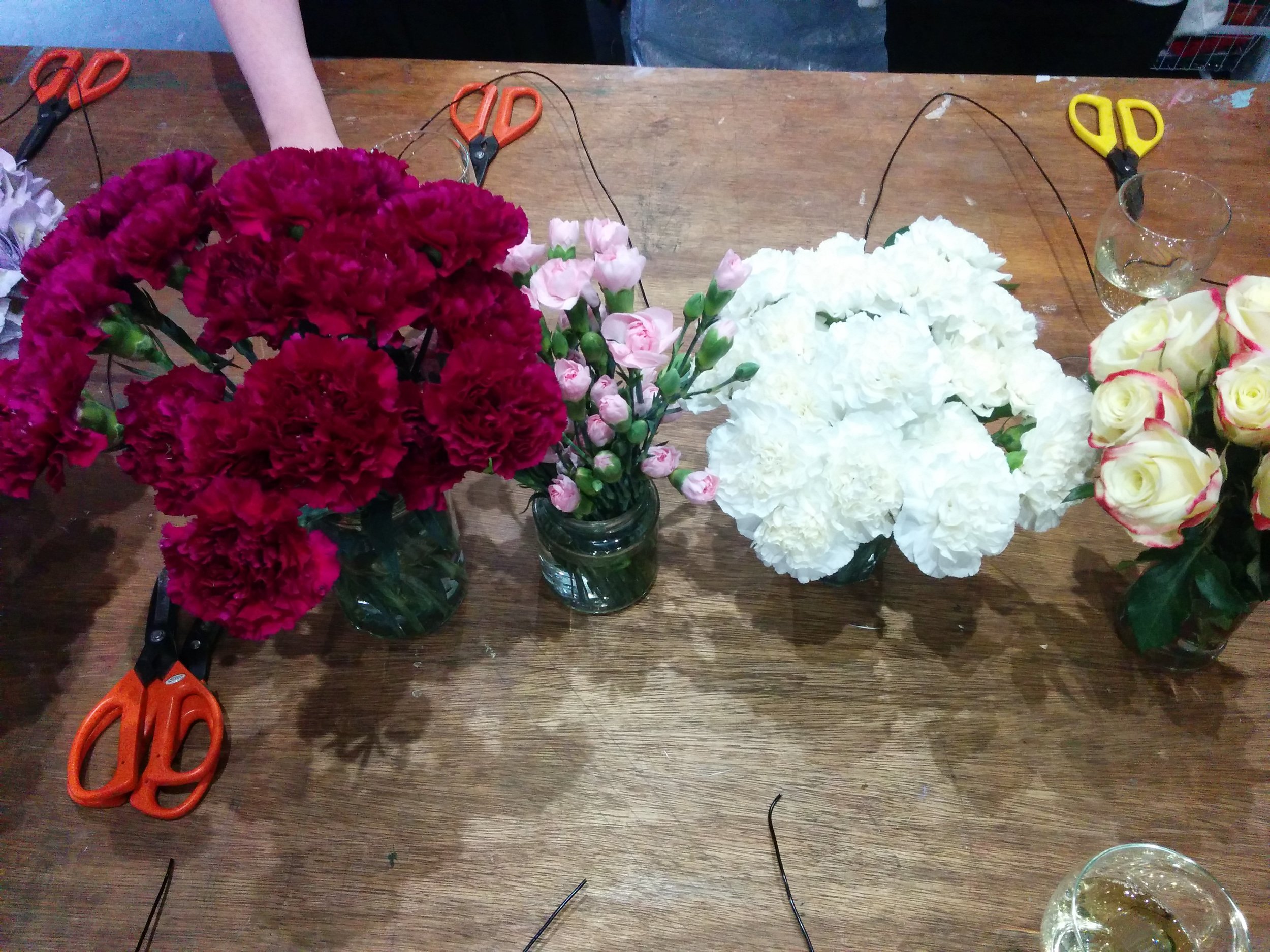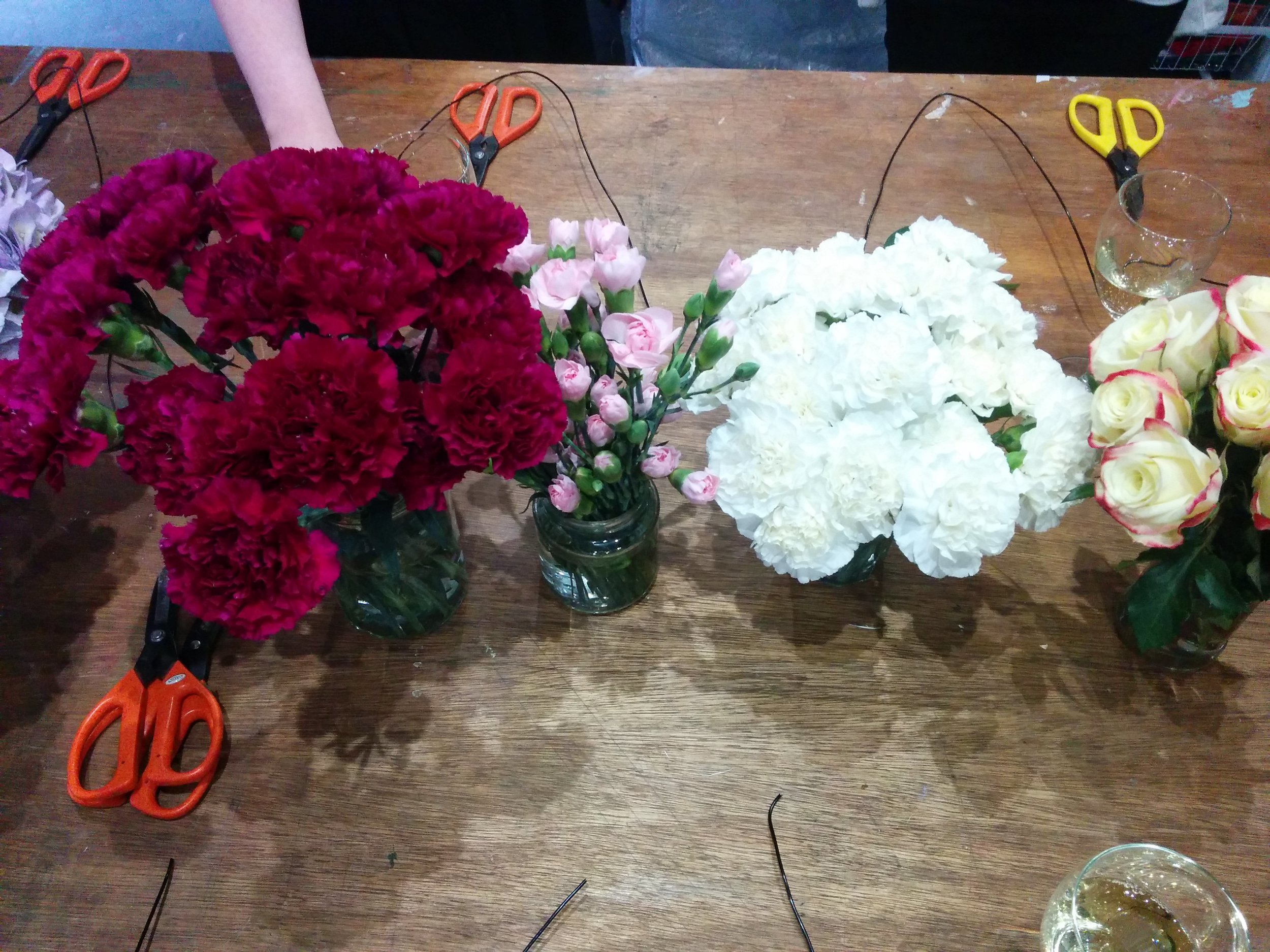 Everyone was there for different reasons; many had upcoming weddings and wanted to make their own garland for the big day (tip: do it the morning of for best results and once done, pop it in the fridge), some were just flower fanatics, others were on a evening out with friends. The atmosphere in the studio was one of fuzzy, girly camaraderie. We were like a gaggle of girls, except we weren't gaggling; we were carefully creating and learning in the process. I left the workshop buzzing, with a spring in my step and inspired to make more of these beauties in my own time. Nearly two weeks later, and I still have my garland – it's too pretty to throw away so I'm going to dry it and hang it on the wall to preserve it for as long as possible. In the meantime, I have a feeling I have a new favourite hobby…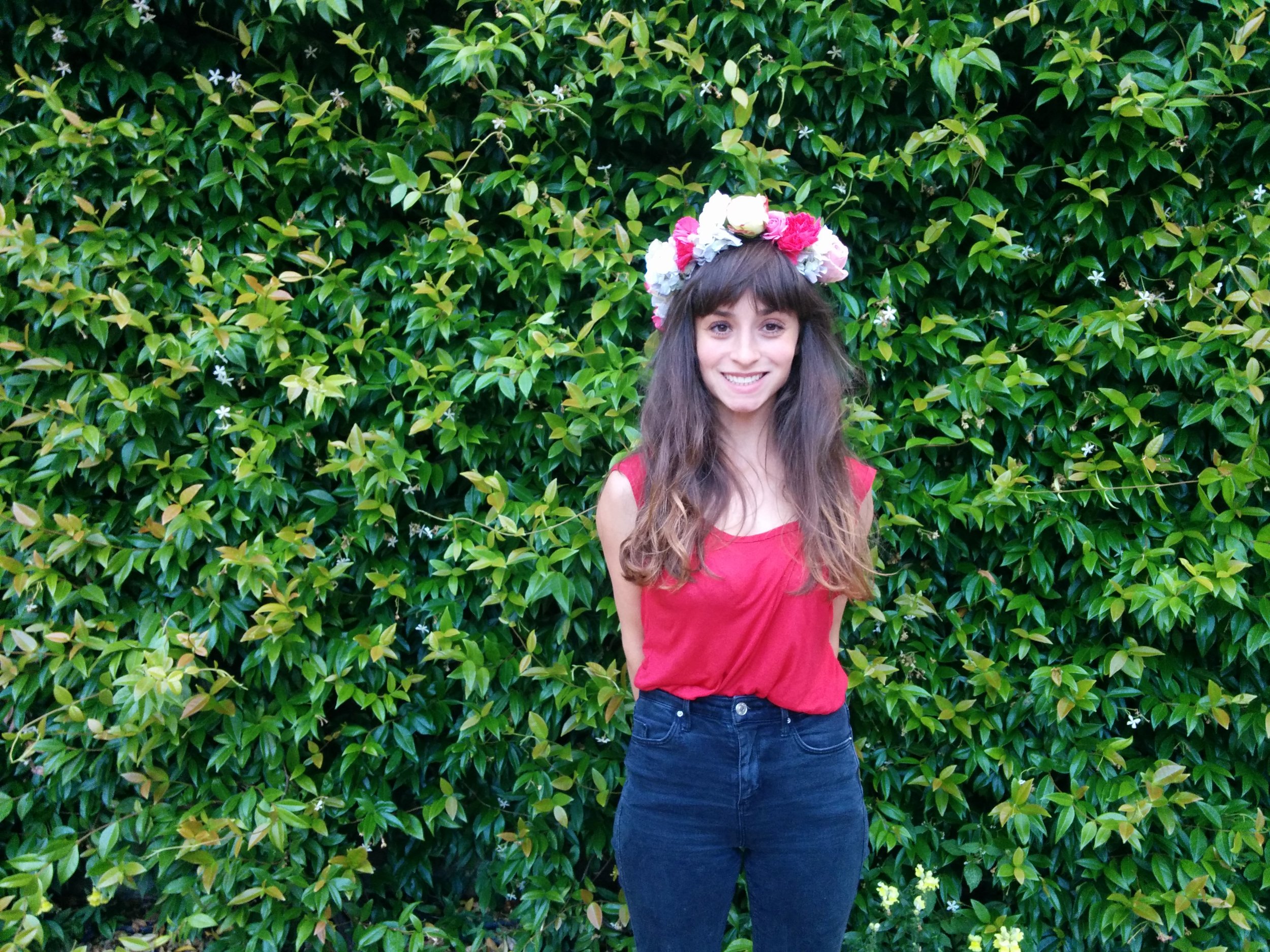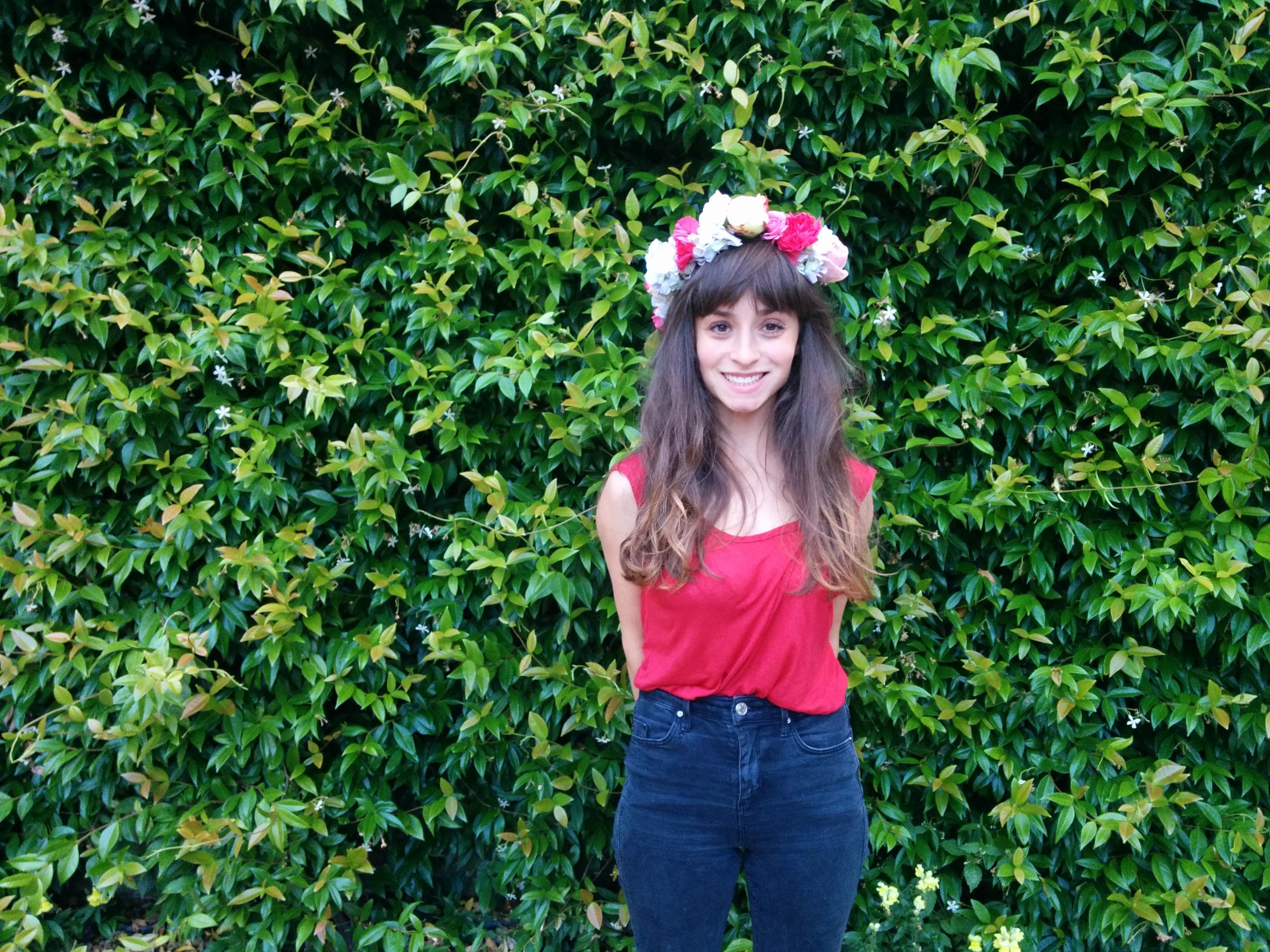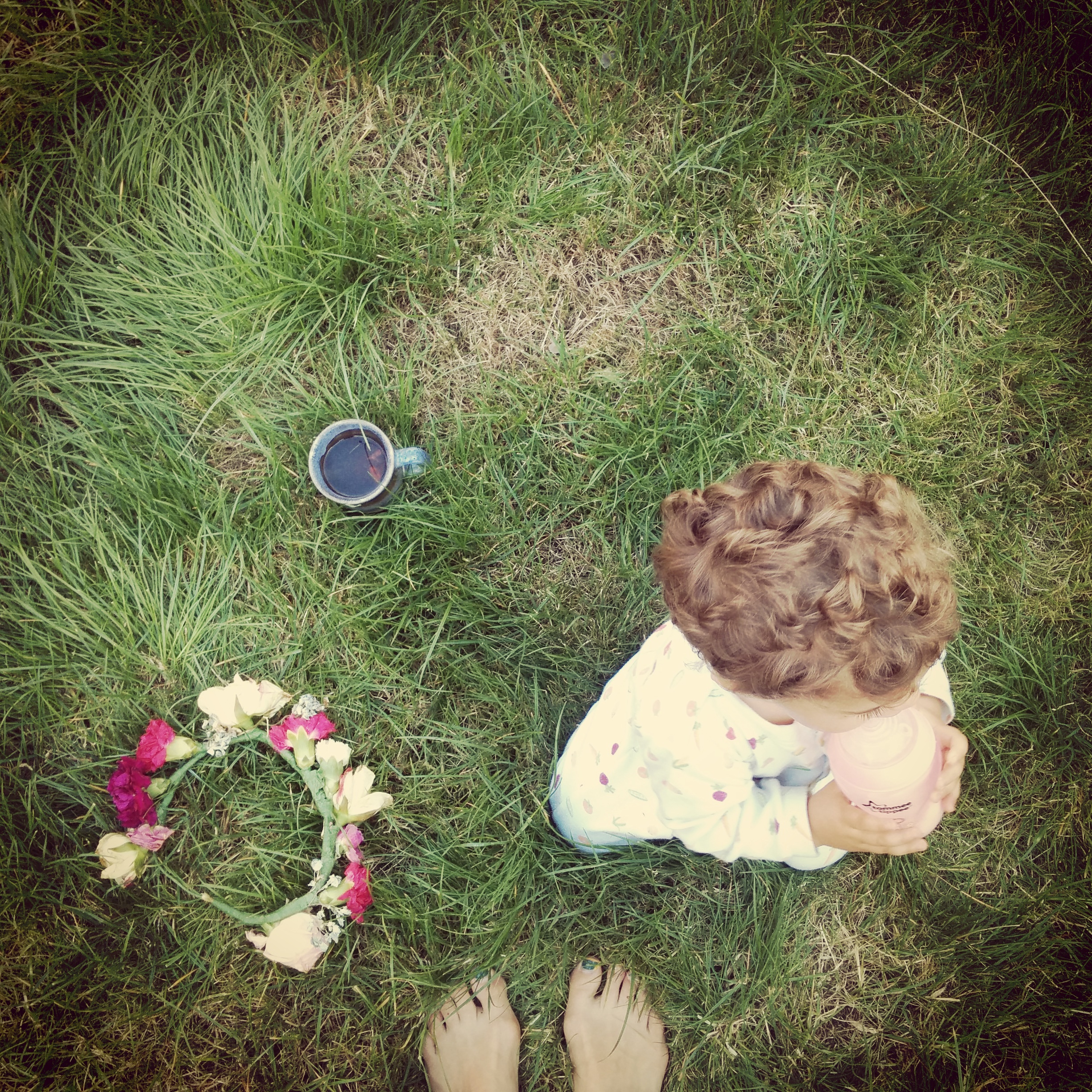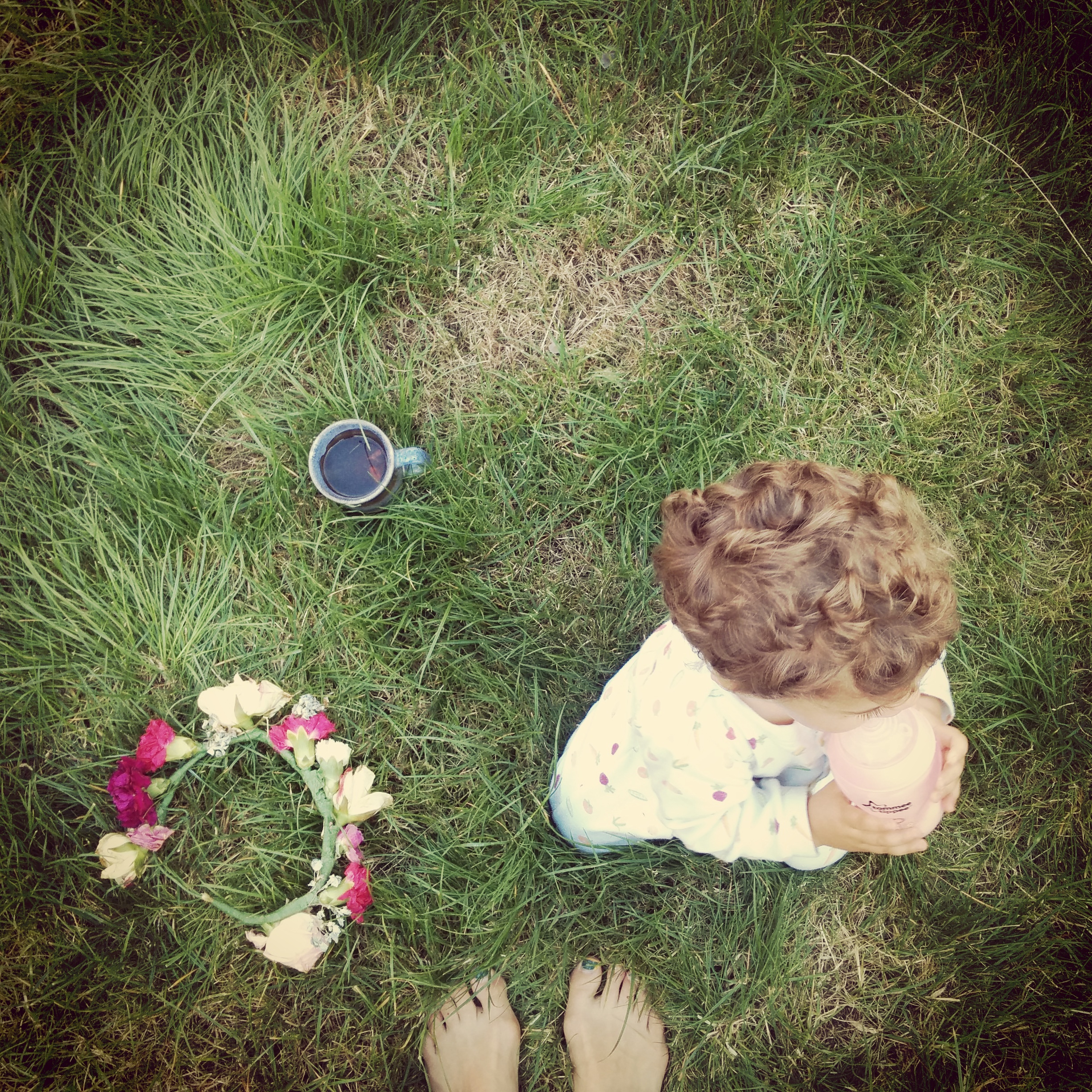 Here's my 3 minute video from the day, take a look!
———————
Flower Appreciation Society is run by Ellie and Anna from a studio in Hackney. As well as running  workshops including many at UK Summer festivals, the bulk of their work is providing flowers for events. Oh, and they also have a book out. Pop over to their website for more info.