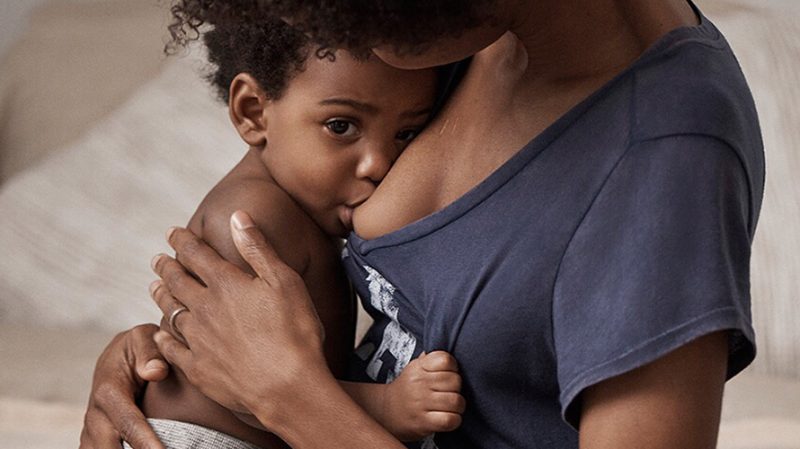 We all know this image don't we? A woman – who looks like she's extended breastfeeding! In western society extended breastfeeding simply means feeding a child past the age of 12 months. My son is nearly 18 months old and I often get asked if I am 'still' feeding him. Yes, I am and no, I don't plan to stop until both he and I are ready.The reaction is a mixed one. Some people go quite and quickly change the subject. Others have gone on to tell me stories about their own breastfeeding journey past infancy. Only once has someone asked me "should you really be doing that?"  My answer was "My Body, my baby, my business". I have to admit, I hate the term extended breastfeeding. There is nothing extended about it at all. It is actually more accurate to say feeding to natural term or natural term weaning.  The world wide natural age of weaning is actually 4.2 years and the WHO and NHS recommend feeding until the age of 2.
A huge issue that I come across time and time again are myths around breastfeeding and breastmilk. In this new world dominated by social media, it is a worry! It is so hard to know what to believe. I hear and read about myths time and time again. On blogs, vlogs, forums, parenting facebook chats and more. While most of the information shared is informative and helpful advice, some of what I have read/watched is in fact not true and could seriously impact a mothers breastfeeding journey. Here's a few myths that I believe have prevented mothers from feeding longer than 12 months.
Myth 1: Babies should be breastfeed for 6 months then its recommended to move to formula.
This is an older myth, one which my mothers generation believed but never the less completely false. The recommendation is that babies should be exclusively breastfeed until 6 months then once weaning to food starts, breastmilk should go along side that.
Myth 2: There is no nutritional benefit to the baby after 12 months.
This is simply not the true either. In fact the year after your baby turns one, the nutritional value is much higher.
"Human milk in the second year postpartum contained significantly higher concentrations of total protein, lactoferrin, lysozyme and Immunoglobulin A, than milk bank samples, and significantly lower concentrations of zinc, calcium, iron and oligosaccharides."
— Perrin 2016
Kellysmom.com is an amazing place to go for information and support and has a good fact sheet section on breastmilk past infancy. Tests have been done on breastmilk past infancy and the results are really quite amazing. In the second year (12-23 months), 448 mL of breastmilk provides:
29% of energy requirements
43% of protein requirements
36% of calcium requirements
75% of vitamin A requirements
76% of folate requirements
94% of vitamin B12 requirements
60% of vitamin C requirements
— Dewey 2001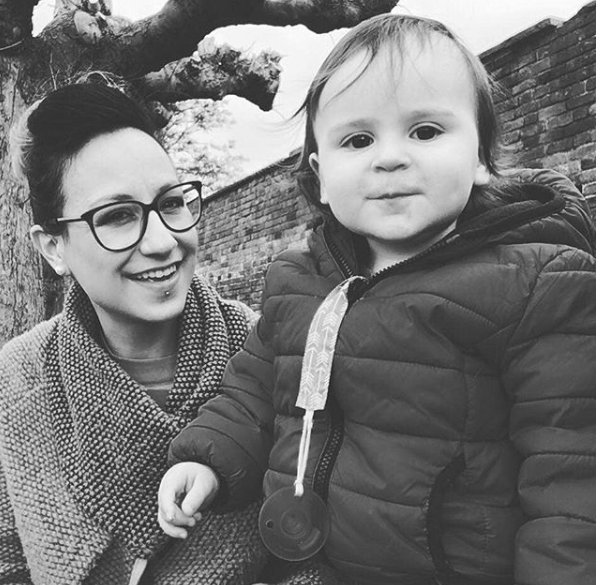 Myth 3: It's been a year and I would really like a drink!
The myth is that it will harm your baby or make them drunk if you drink alcohol. This is not true. Though newborns are very sensitive to alcohol being so young so it is worth being mindful in the first 4 weeks.
However according to Breastfeeding expert, Carlos Gonzales States:
"Alcohol passes easily and quickly from the mother's blood into her milk, and vice versa, so that the concentration in both liquids is the same. The legal driving limit in the UK is 0.08 per cent. If your alcohol level is higher than 0.15 per cent you are unmistakably drunk. If it goes above 0.55 per cent you simply drop dead. Therefore, it's absolutely impossible for breastmilk to contain more than 0.55 per cent alcohol. The mother would have to be suffering from Alcohol poisoning and in hospital "
He sums up that at its worse, breastmilk would be mildly alcoholic and that it would be impossible for alcohol consumed whilst breastfeeding to harm your baby. The real danger with drinking alcohol is the ability to take care of the baby and also it is INCREDIBLY DANGEROUS to co sleep under the influence of any alcohol or smoking.
Myth 4: I can't keep breastfeeding…I am going back to work!
This, along with myth 5  are very individual to the child. But generally there is no need to stop even at 6 months if you are going back to work. Yes some babies won't take a bottle but around 6 months a doidy cup or beaker can be introduced instead. In fact most babies once fully weaned on food will only require a morning and evening feed. They may request it more if mother is around but usually they will not require a feed. My son has been at a childminder 2 days a week from 6 months. We have increased that now and he is far too busy playing and enjoying himself to wonder where I am!
Myth 5: I want a weekend away alone with my husband
Some babies will just not settle unless mum is there. But I know many babies including my own who will settle without me. I breastfeed him at night and usually put him down awake. But he will also feed himself using his sippy cup in his bed while his dad strokes his hair. He has been left with him though the night on two occasions now. Once at my mother in laws and once at home. There have been no issues what so ever. I of course got a bit engorged but I only feed him twice a da so it was nothing like the early days and nothing a hand pump can't handle! and finally..
Myth 6: I am pregnant again so I HAVE to stop
No you don't. Not if you don't want to that is. Tandem breastfeeding is a normal and natural thing. Its hard, and brings challenges but millions of women do it. Feeding during pregnancy can be hard as the body is sensitive and also naturally milk production slows down. A lot of women dry feed during this time, which seems odd but some little ones may not be ready to wean yet and just like the comfort of suckling. A lot of mothers do find that their child will naturally wean at this time. Milk often changes taste and with it reducing, they are simply not interested.
I just have to add one more in there and that is that you do not need to sterilise any of your breastfeeding paraphernalia!! Non of your bottles or pumps. Just wash in good hot soapy water! How fab is that! Far less work for you. So there you go. Remember, no matter how far you got into your journey, every day you fed your baby was an important one. Even if it was just one day or 2 years or more. Every day is a day to be proud of.
What's your experience of breastfeeding? How long did you do it? Would you have liked to have continued?
P.S. 3 Ingredient Oat Milk and How To Wean With Zero Fuss 
——-
Thanks so much, Yammy! Yammy is mum to two beautiful little boys. They were a military family until her husband Chris was diagnosed with a rare and incurable cancer. She's a blogger and vlogger and makes wonderful content, so go check her out.