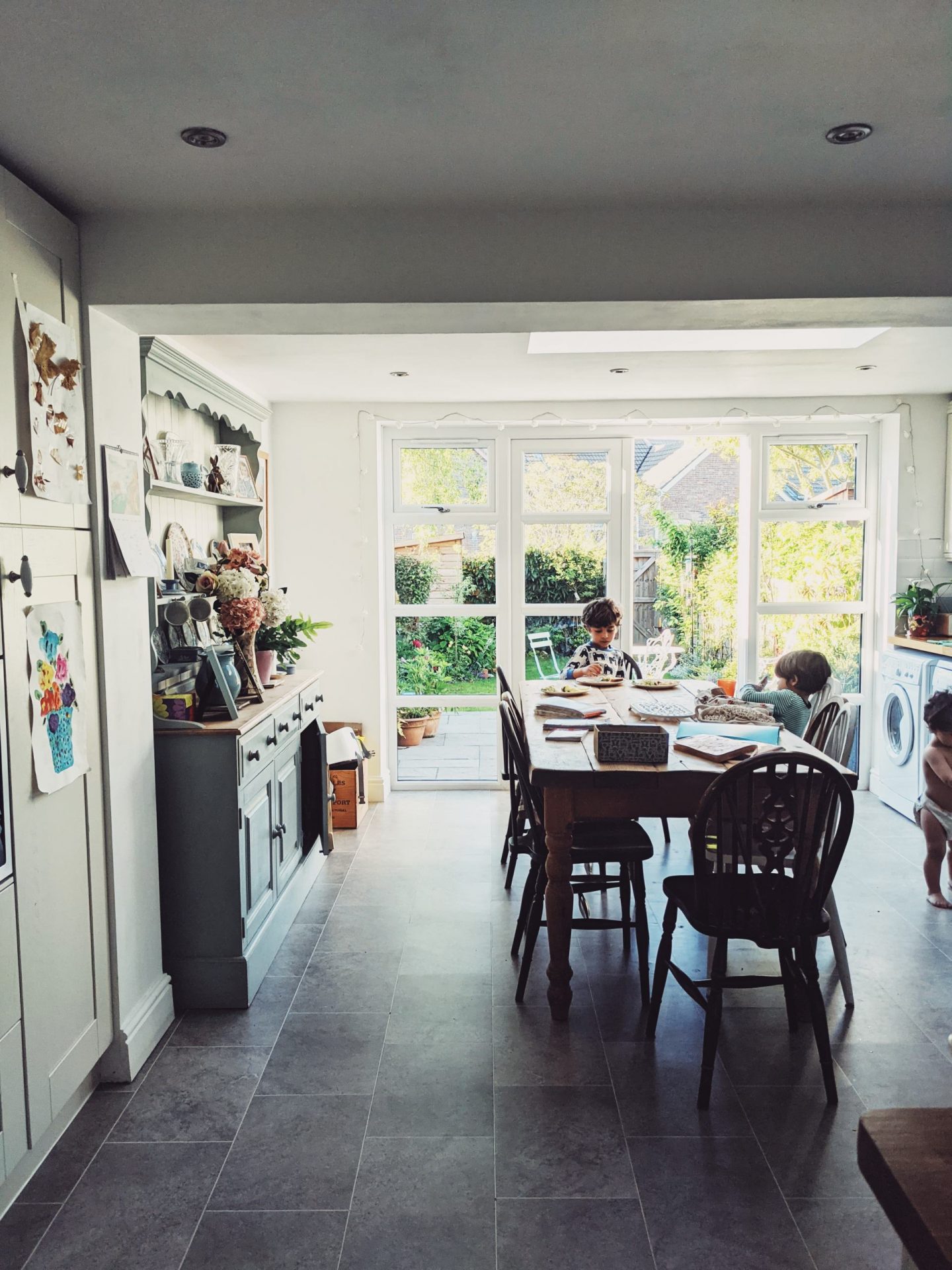 Hotels? Self-catering? B & Bs? What's your favourite type of holiday accommodation? For me, and now that there are 5 of us, it has to be self- catering. Nothing beats a kitchen for preparing meals in, a living room to kick back in at the end of a day, separate bedrooms for adults and kids, and the possibility of our own outdoor space to run around in. I also love the idea of staying somewhere with character and soul, as opposed to a hotel room, which can often feel slightly sterile, cramped and commercial.

We've rented homes in the past through holiday letting websites and I've always loved it: getting a glimpse into a "local" person's way of living is a real privilege, and allows for a relaxing holiday in so many ways (bar that one time I was totally taken in by some photos and we turned up to find torn curtains, spiders crawling out of every orifice, and gangs hanging about outside our window).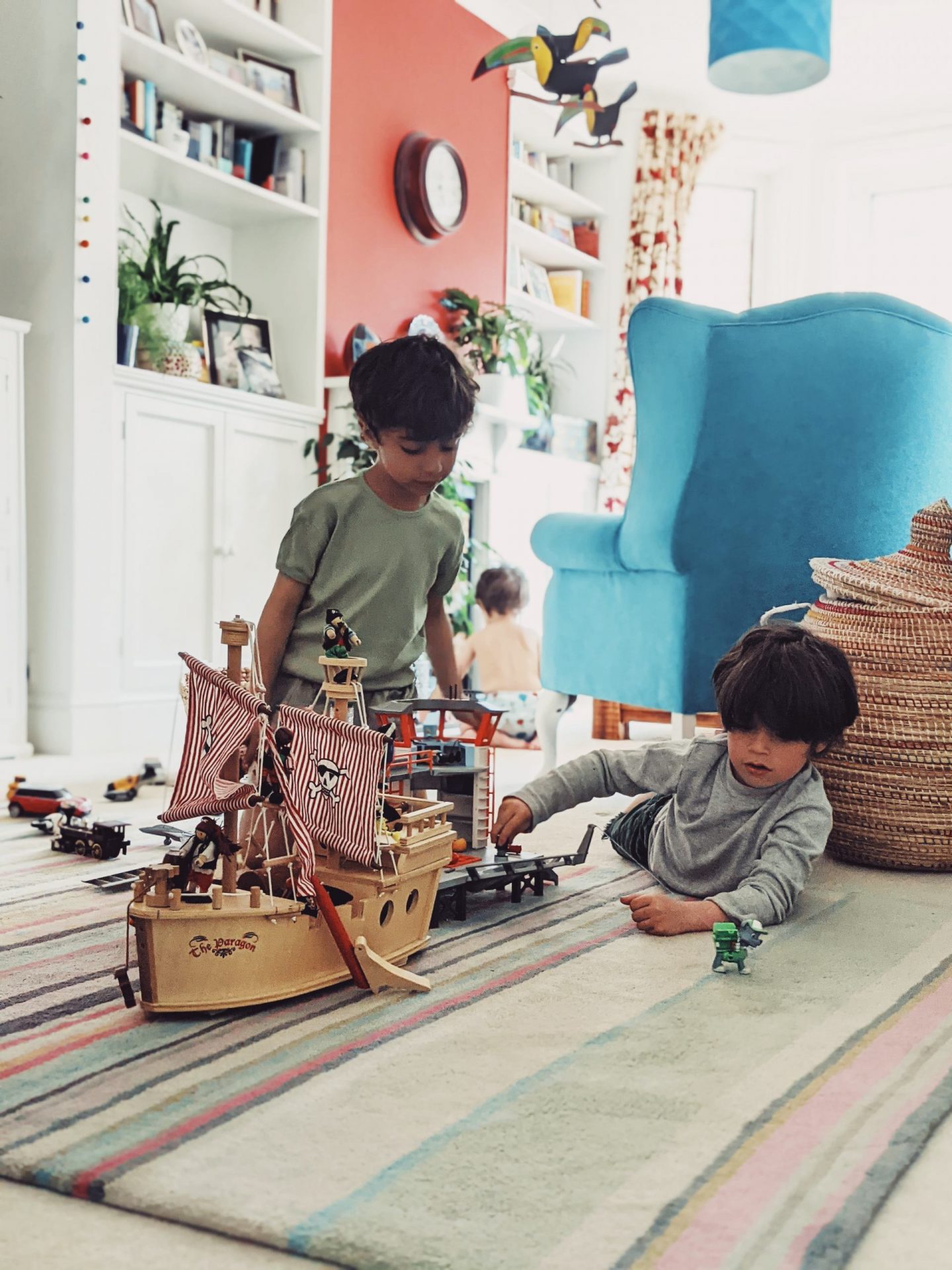 So when I heard about Love Home Swap, which for me feels like a super interesting twist on rentals which can get pricey, I was intrigued. I love the concept of swapping homes with another family, across the world: it's simple, economical and community-minded. A rooftop flat in the heart of Barcelona? An elegant Tuscan home? A family friendly apartment in Manhattan? The possibilities honestly feel endless with this sort of travel – Love Home Swap has thousands of homes on the platform in over a hundred countries – and it also opens up so many opportunities to visit places we might not have initially considered. We've received messages from families in Athens, New York and California all wanting to home swap. The only cost involved is the Love Home Swap membership priced at £84 per year (billed annually).

To set up a swap, you simply choose your ideal location on the website ('anywhere' is an option too!), travel dates, number of guests and all the potential swaps are immediately surfaced. You can also add filters, so from 'gym' to 'garden', from 'mountain view' to 'city pad', there really is scope to find a suitable if not freakin' perfect home for you and your family. There are photos galore and a description of the area, the owner, and testimonials left by previous guests. Our key credential for a swap was finding somewhere in the UK by the coast, and after sending out some messages, it was just a few days later that we had connected with a family in beautiful Dorset and were finalising dates.
There are two types of swap: a Classic swap or a Points swap. A classic swap which means you go to someone's home and they come to yours. You simply find a home you'd like to stay in, and message the owner to see if they'd like to do a swap. Classic swaps can happen at the same time or at a different time. A Points swap means you use Love Home Swap's swap currency. Unlike a Classic swap, Points allow you to travel without having to match your plans with another member. You earn Points for hosting and can then spend them when you travel. For example, if you want a swap to Rome, but the owner of your dream home has just visited your city, they can host you for Points instead. With the Points you give them, they can book their next trip to their dream destination (NB: If you do opt for a Points swap, there is a transaction fee starting from £49, depending how many nights you stay.)

The site answers all your other questions here.

But hang on a moment, isn't the idea of swapping your home pretty daunting? For sure. But what I learnt is that home swapping is not just about swapping your home, it's also about sharing childrens' toys (our host had sorted through them beforehand to specifically remove any small chokable parts for our littlest), Netflix login details (one highlight of the trip was ordering a takeaway pizza once the children were in bed and watching their TV), restaurant recommendations, and in some cases, a family car, gym membership and so on. This is a true communal experience, and honestly, felt quite special.

Before our arrival, our host and I had been emailing to sort out finer details: everything from whether we needed a car permit to checking if I could use their washing machine for Abe's nappipes (they were totally cool with this, which was another huge benefit). We arrived late Saturday afternoon to find a bottle of wine, a packet of delicious biscuits, notes to help ourselves to some of the fridge contents; where we could unpack clothes, and where they'd rather we didn't use, plus a whole heap of local information. We immediately felt at home, and so grateful to call their lovely house ours for a few nights. It was spotlessly clean and had absolutely everything we needed: three bedrooms, a lovely bright kitchen, a cosy sitting room, a blooming gorgeous garden, and a place to park our car. We spent days exploring the Dorset beaches and countryside and would arrive back "home", have a little chat to one of their neighbours, and be ready to wind down. We also felt much more able to spend money a bit more freely on meals out as we knew we were reducing our accommodation costs to a fraction of what we'd pay for a hotel or rental accommodation. All they asked for in return was for us to occasionally water their plants which I was of course more than willing to oblige with! I'm currently in correspondence with our host and awaiting their return date to come to our home.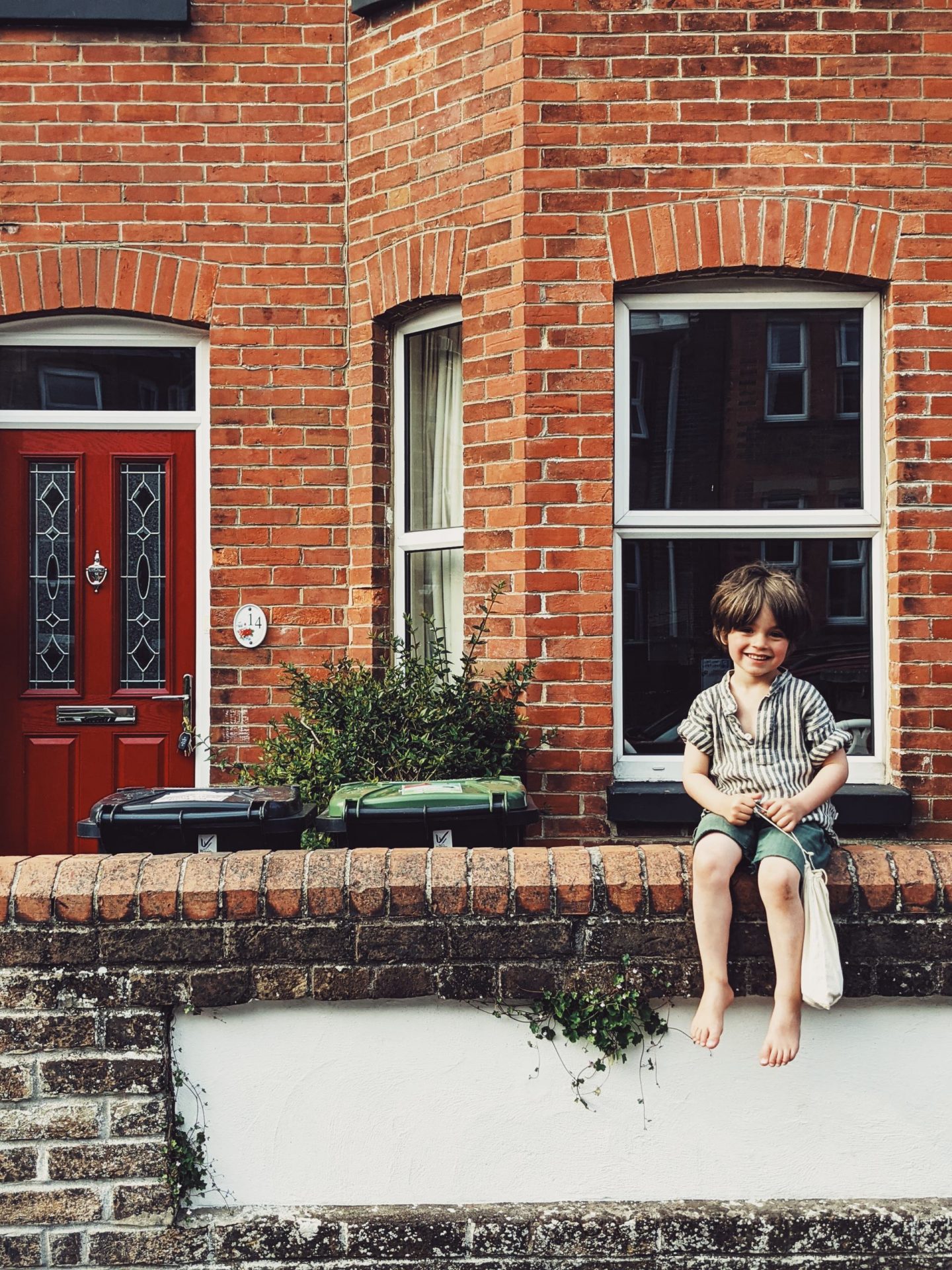 All in all, it was a super positive experience and we're excited to see which destination awaits us next. We share so much these days from cars to dogs, why not share our homes….

Would you consider home swapping with another family?

You can get a taste of home swapping by listing your home for free for two-weeks here

Emma xxx
P.S. 10 Essentials for Family Travel and The UK Campsites You Need to Visit