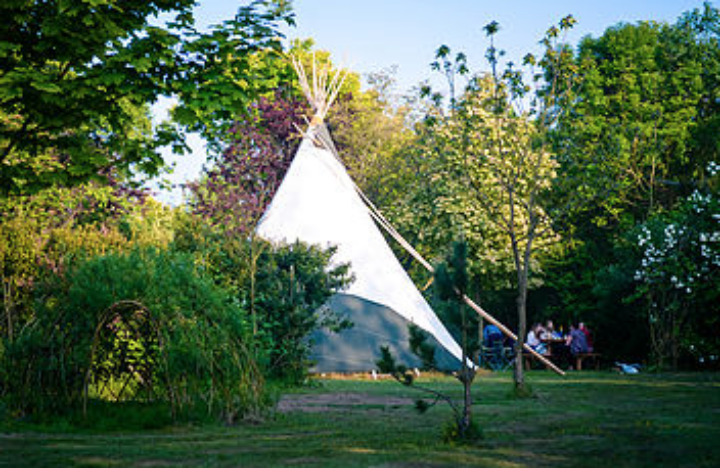 I have a confession: my favourite blog posts are the ones I do mainly for my sake over yours. Like this one about the kids milestones or this recipe for healthy banana cake which I go back to again and again. Don't take this the wrong way but they're always the ones that actually get me excited and which I really pour epic amounts of time into either researching or writing. This post is a prime example of this. I have spent days and nights feverishly digging into the depths of Google/ Trip Advisor / Instagram to make this post happen, and I also want to thank some of you for putting forward some ace sites too. My geography ain't the best is shoddy so apologies if the below ordering structure is a little haphazard. Also, can you tell we're based in London? I know there aren't many up North in the list below – I'm working on it!
Anyway so, here goes: a guide to the best campsites that are mainly small, simple and beautiful; that are not off grid, have clean showers, and in many cases, pizza vans, lakes and fire pits. All important shizzle. Genuinely, who needs Trip Advisor or Google? We got each other :). Enjoy the list.
Breck Farm – Norfolk
Swallowtails – Norfolk
Lings Meadow – Suffolk
Thistledown Farm – Gloucestershire
Nethergong Camping – Canterbury

Wardley Hill – Norfolk
Cornish Tipi Holidays – Cornwall
Dewslake Camping – Pembrokeshire
Wookey Farm – Somerset
Hale Farm – Sussex
Edale campiste – Peak District
Fen End Farm – Cambridgeshire
The Secret Garden Touring Park – Cambridgeshire

The Real Campsite at Park Farm – Oxfordshire
Folly Farm – Devon
Burnbake – Dorset – turn up and pitch
Gooseberry Field Campsite – Kent – glamping only
The Secret Campsite – Sussex
Experience Sussex – Guess where..
Wowo – Sussex
Fforrest – Mid Wales
Eweleaze Farm – Weymouth
Thanks so much for reading folks, and please let me know if you have any additions or have been to any of the above and have any thoughts!
Emma xxx
P.S Camping with a tiny baby and A Perfect Birthday Camping Trip