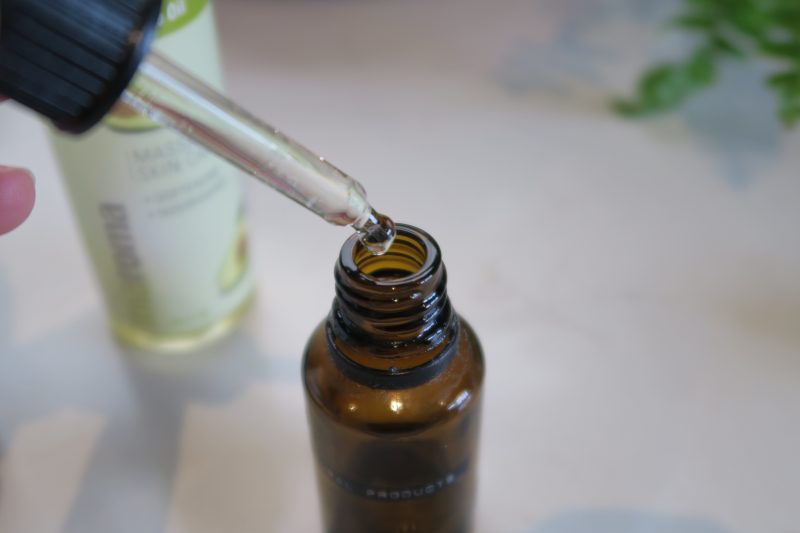 I'll be honest; I LOVE a DIY but my kind of DIY is the kind that is quick, easy and super rewarding. Skincare is something I have been passionate about for my entire adult life but it's only been the last few years that I have really learnt the importance of non toxic, cruelty free products. Since making the switch I have noticed a massive change in my skin for the better and the added bonus is that it has cut down my skincare routine from using 6 or more products to using just 2 or 3.  The fact that it's less time consuming also means that I am much better at being religious with it. I have to say there are some absolutely beautiful green beauty brands out there: Antipodes, MOA and Dr Jackson's to name a few but recently I have been making my own facial oil and not only is it super simple, it brings me so much joy knowing exactly what I'm putting on my skin. PLUS, its amazing!
I already use some lovely recipes for my cleanser and micellar water but the facial oil is the latest one I've tried and I think its my most favourite addition. A simple rule to follow when making your own facial oil is to use 2 thirds carrier oil, 1 third lovely bonus oil and a few drops of an essential oil.  Different oils will compliment different skin types so it is worth doing a bit of research and finding out what is best for your skin type – here are few suggestions to get you started: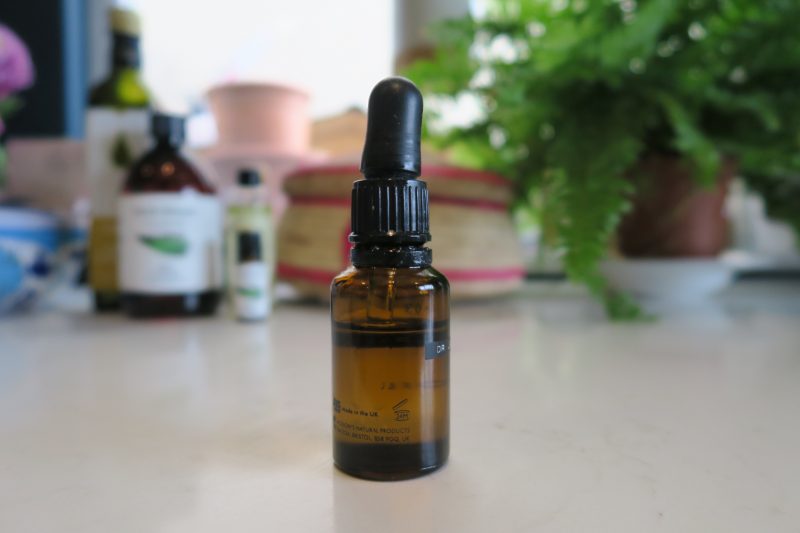 Sweet almond oil and avocado oil are both brilliant carrier oils for combination to dry skin types as they super nourishing oils whilst also being healing and great for acne prone skin.  If you have oily skin or just prefer a lighter oil, jojoba oil and hemp seed oil would be brilliant swaps.
The bonus oil is not essential, they can be a little more expensive and it does add another step to your recipe but they are great to include if you can.  I love rosehip oil as it speeds up cell turn over and has loads of vitamins and antioxidants. If your skin is particularly tired or dull looking then evening primrose is a good replacement and if you are oily or acne prone then borage oil is great as it has high amounts of oleic acid and is apparently also good for anyone with eczema too.
I love essential oils, I add them to anything I can! Recently I have been adding frankincense to my facial oil as it's great at cell regeneration and helping to get rid of any spot scars or pigmentation. Lemongrass and peppermint are great for oily skin types and if you are more sensitive, camomile is a perfect addition.
For my latest batch I had run out of my bonus oil (usually Rosehip) so I improvised and made this super simple recipe that is great for combination to dry skin types and also great for anti ageing too.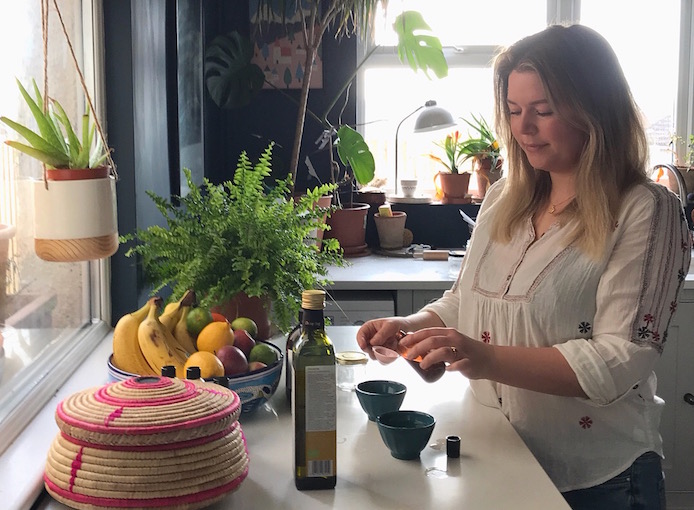 Ingredients:
Avocado oil
Sweet almond oil
Frankincense essential oil
Rosehip Oil (if you fancy it)
I went 50/50 with the avocado oil and sweet almond oil just because I love them both (avocado oil sinks in a bit faster but almond oil is super healing), I then added about 5 drops of frankincense essential oil in. Et voila – it's that simple! I always reuse one of my old facial oil bottles (an old Dr Jacksons one this time) but any dark glass bottle will do. Usually I would also add a third rosehip oil in to the recipe too but as I had run out, I left it out for this batch and after a couple of uses I am actually rather loving it.
This recipe is perfect for dry to combination skin types but if you have a more oily skin type then try swapping around the oils for one of the lighter ones I suggested above, its all about trial and error and figuring out what suits your skin best. As well as dry skin I'm also spot prone and oily too but I just love really nourishing oils so I tend to gravitate towards those more.
Thanks so much, Lucy. Such lush stuff! For more DIY's, cruelty free beauty or zero waste inspiration head to Lucy's YouTube channel, blog or Instagram
Do you have any DIY beauty recipes? Have you tried making your own facial oil?