For those times you crave something sweet, want to be healthy and only have 10 minutes (any longer and it's all too easy to reach for the chocolate..), then this, my friends, is the recipe for you. It makes enough for at least 6 portions – perfect for a little serving every evening or for a meal with a group of friends.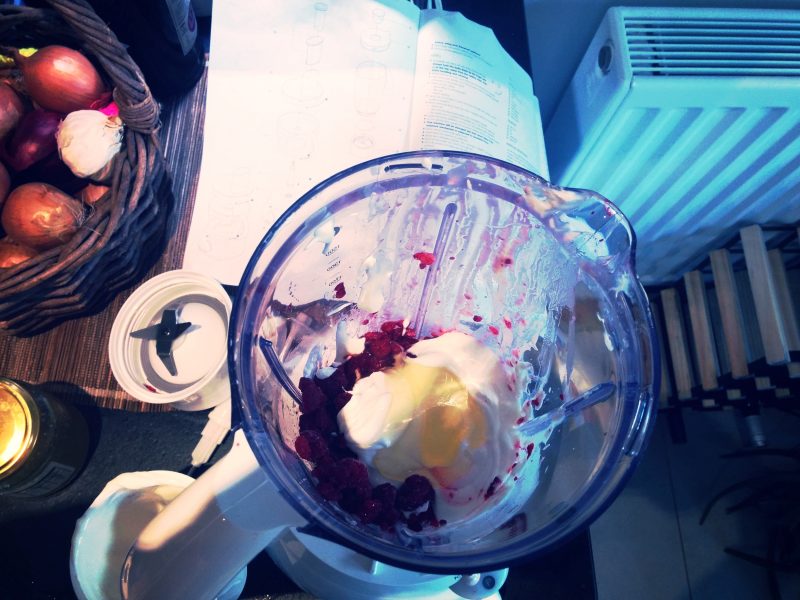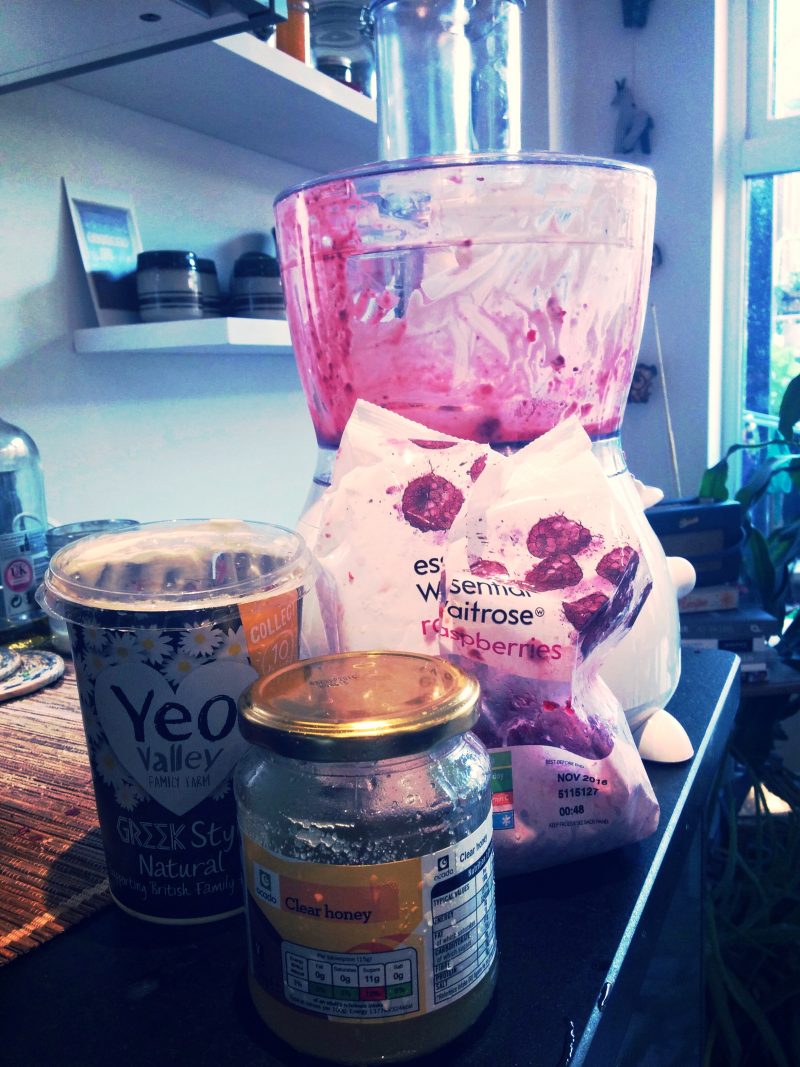 Ingredients
250 ml low fat yoghurt
500g frozen berries (my favorite ingredient as they just sit in the freezer waiting to be used!)
1 tbsp runny honey (the naughty part)
Crushed digestive biscuits
Mint
Prep time
1 minute + 20 minutes foraging for your magimix if you are anything like me
Method
Throw all the ingredients in the magimixe and whizz until smooth. Serve with crumbled digestive biscuits on top and a sprig of mint on the side. I promise you, it will satisfy your sweet tooth without inducing that guilt pang afterwards.
Give it a go – and enjoy!