Today was a big day; typically it would have been a working day, a Monday back in the office after a weekend. But after a life-changing decision, last week marked the end of my career in an office job, as I know it. It meant handing over my computer, my iphone (and my paid for phone contract), my medical insurance, free yoga classes and delicious smoothies. And it meant handing over something much bigger: my ego and (a large chunk of) my identity.
 You see, I have enjoyed nine years of telling people that I work for a prestigious company alongside multi-million pound brands, coming up with strategies for huge YouTube influencers. And now? Now when asked what I do I've found myself tongue-tied, struggling to find the words, saying I used to work for Google, before mumbling something about being a blogger and a mum.
But why? Why do I find it so embarrassing to say I'm a full time mum? Why do I feel uneasy or even, guilty, about taking on this identity? And it's clear I'm not the only one; I've been inundated with messages from so many of you detailing how worried you are that people think you're "lame" for not returning to work, that you make up excuses such as the cost of childcare or the commute, and that ultimately you feel guilty for saying that you love spending time with your kids above anything else. As one of my readers put it, there is a "weird sort of reverse – shaming going on where we're told that sacrificing work to be with kids is 'unfair' on ourselves."
It's clear that 'full time' motherhood is shrouded in deep complexities for women. We feel that we 'lose' ourselves if we are a full time mum, that it's nothing but wiping bottoms and cleaning bottles; or that we're being lazy by not going out to earn money or worse still, not fulfilling our potential. These days (though this does depend on where you live – I'm speaking mainly for UK city dwellers), there's simply the expectation that you'll return to work. It's been drummed into women for so many years to push against traditional gender roles, that now there's a guilt surrounding enjoying and choosing to be a stay at home mum as if people suddenly think I'll be putting Sams slippers out for him ready for when he walks through the door or spending the day trying on different types of face powder.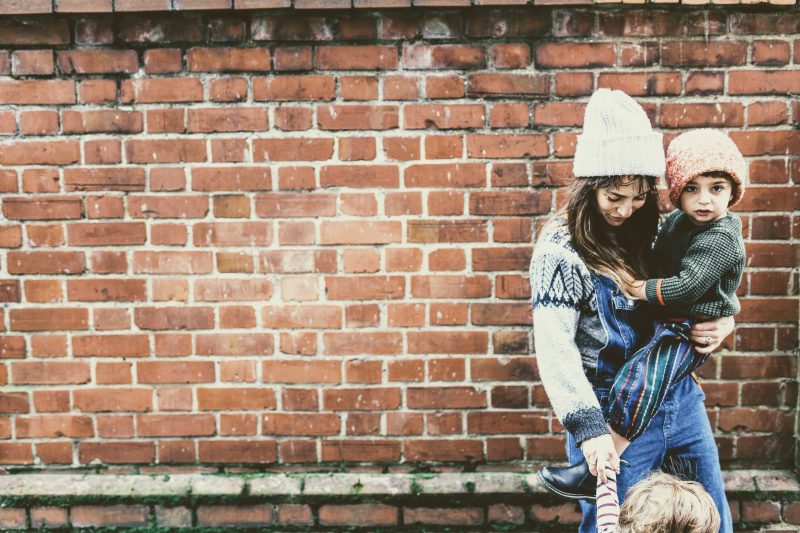 The journalist explains how of course, clothing, feeding, entertaining, bathing children all day is exhausting but it's not really a job in that there's no employer or wage. She goes on to talk about the need to reframe full time motherhood; describing it not as a job or as a sacrifice (because in doing so it only keeps a woman in her place) but as a "beautiful, messy privilege".
[ as a side note, when I first became a mum, nearly four years ago, I remember walking Jack in those early few weeks and looking at every single mother around me, especially the younger ones, thinking that they were absolute legends. I looked at them in total awe, knowing what I knew then about giving birth, and looking after a child, even in those precious first few weeks]
What we really need to do is to own our roles as mothers; own our priorities, own the *financial* sacrifices and the choices we've made. Today we spent the day – as we normally do on weekends – hanging out at home, in pjs until way too late in the day, doing yoga, cooking together, and then popping out to visit my grandma in the afternoon. It was slow, it was simple, it was hard, it brought my grandma joy, it brought me joy and I hope it brought my kids joy. At the end of the day, I feel tired, I feel energised, I feel content, I feel like I've done a good job. I'm transitioning into my new identity and role, I'm committing to being grateful and accomplished, in the inside and the outside.
They say don't let motherhood define you. I say let what you want define you. Now, who was asking what it is that I do? Because "just" a stay at home mum, I am not.
Are you a full time mum? How does it make you feel?
Emma xx
P.S What Blogging means to Me and One Thing About Motherhood That Baffles Me