Man, do I love pressing play and have another adult entertain the kids just for a short while. Rainy day? Long car journey? Struggling to sleep? Stories – whether via a podcast or an audiobook – answer so many of these every day scenarios for us. Here's a quick round up of some of our faves:
Story Pirates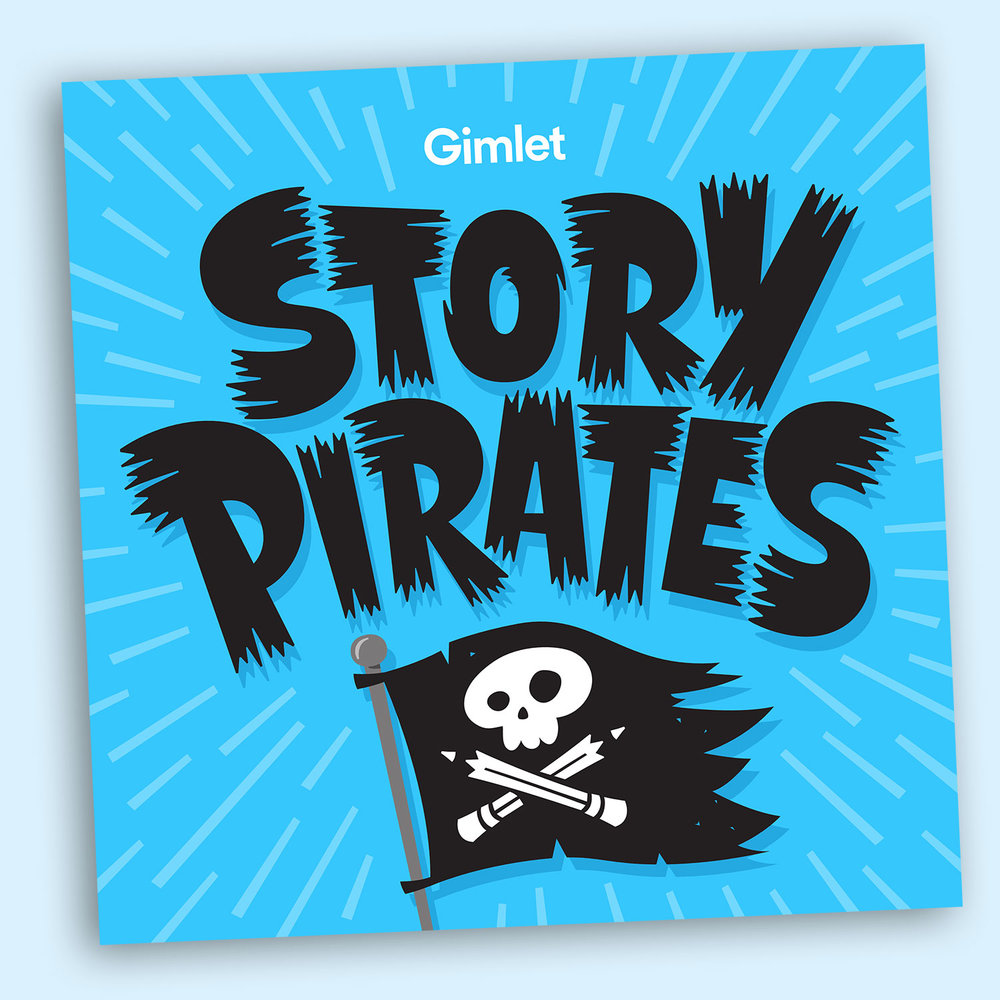 Stories written by kids and performed by professional improvisers, actors, artists and musicians and suitable for ages 3-103 (apparently!), Story Pirates aren't your typical swashbuckling sailors – these pirates are looking for kids' *imaginations*. Be warned, this isn't a wind down story; in fact, the voices narrating are quite frenetic but it's a great option if your kids need some cheering up or a giggle. Tune in here.
The Imagine Neighborhood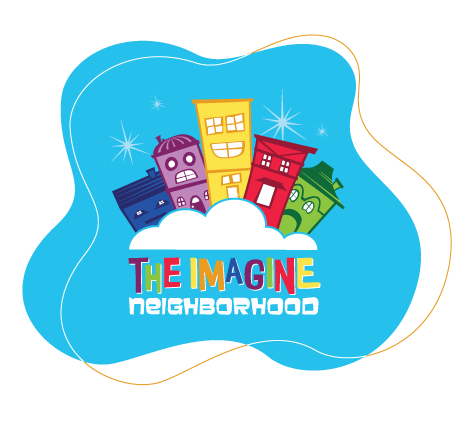 The Imagine Neighborhood is a podcast designed to help children – and grown-ups – tune their social-emotional skills through super imaginative and fun characters and stories, music, and activities. It's about big feelings and doings – and how we can solve complex, real life problems together. We particularly love this one for long car journeys and the conversations it gives rise to. Tune in here, I think you'll love it.
Storynory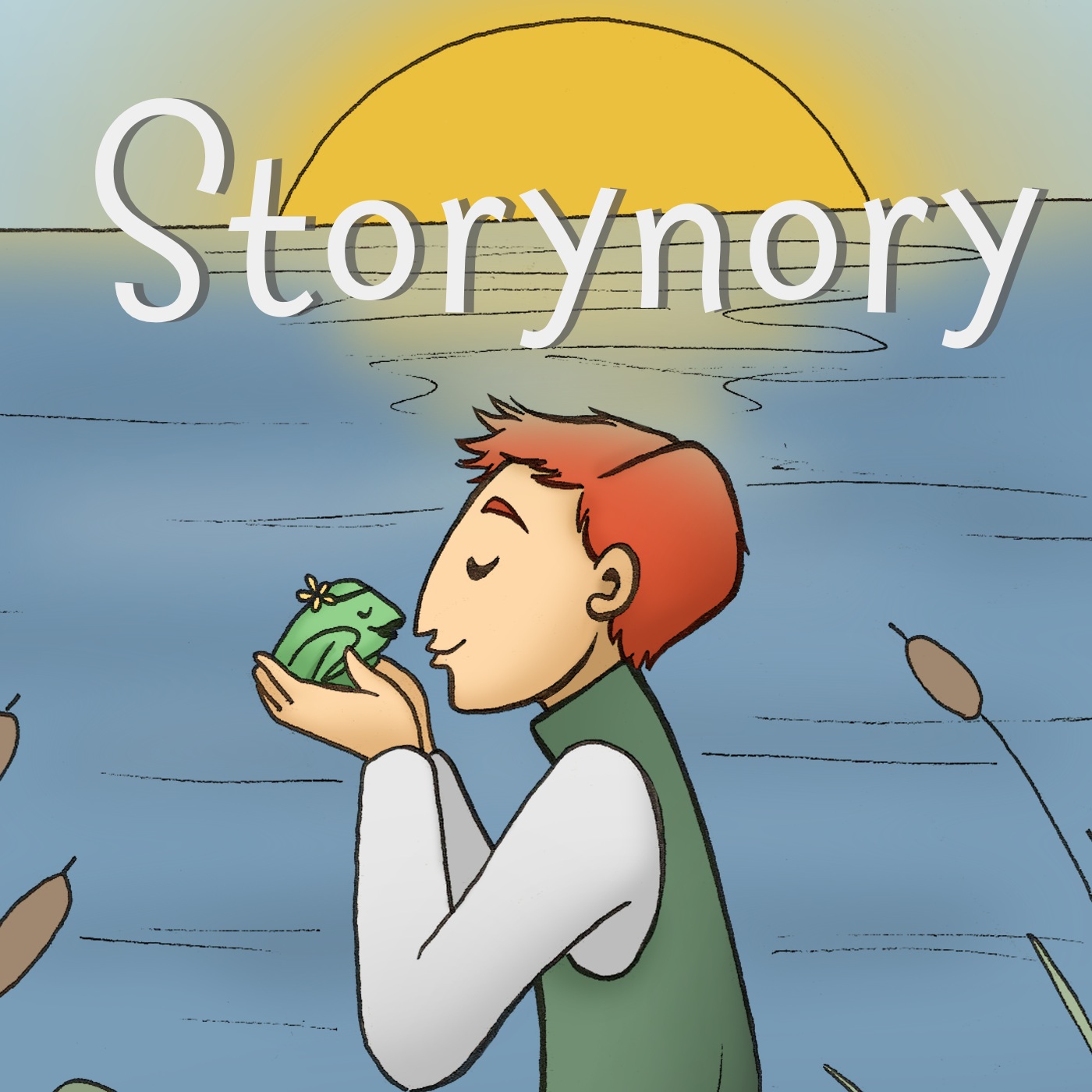 Storynory narrates a mixture of original stories written in-house and classics and are one of our all time faves. Recorded in London, stripped back and simple with just one person telling the story, "you can almost hear the narrator settling into their armchair by the fire as they begin telling some of the best-known stories from history", according to one review from the Sunday Times. You'll love it!
Circle Round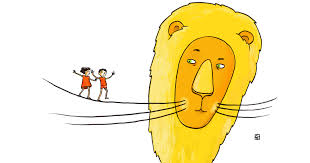 Circle Round is just the sweetest! Adapting universal folktales from around the world, each 10- to 20-minute episode of Circle Round explores important issues like kindness, persistence and generosity, ending with an activity that encourages a conversation between children and grown-ups. Just the other day we listened to one about resilience and we're still talking about it days later. This is the one podcast our kids ask for time and time again! Take a listen here.
David Walliams Marvellous Music Podcast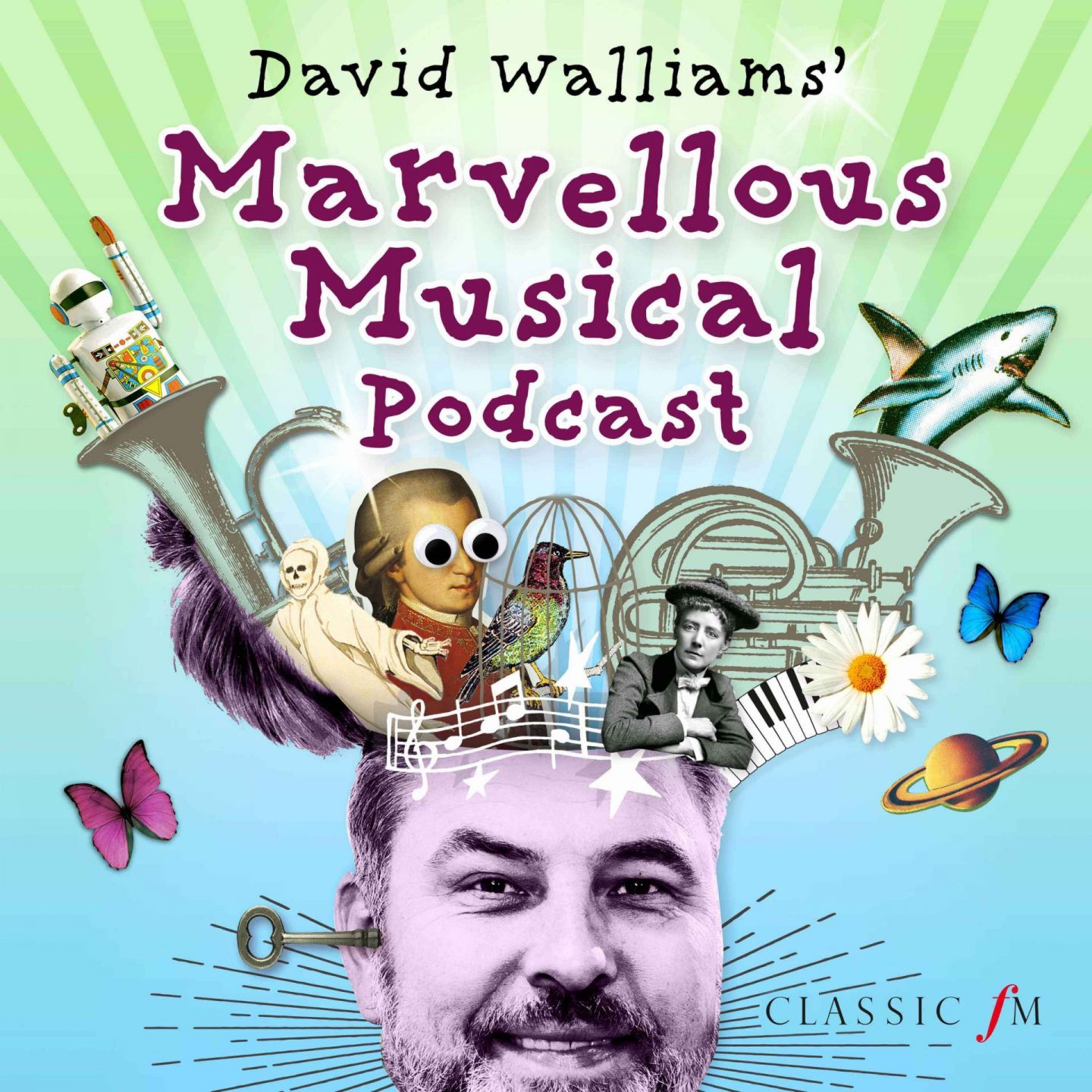 This Classic FM's 10-part podcast series is aimed at introducing children to the wonderful world of classical music. From vegetable orchestras to grumpy composers to the weird and wonderful world of ballet, this is definitely one you'll enjoy too.
Brains On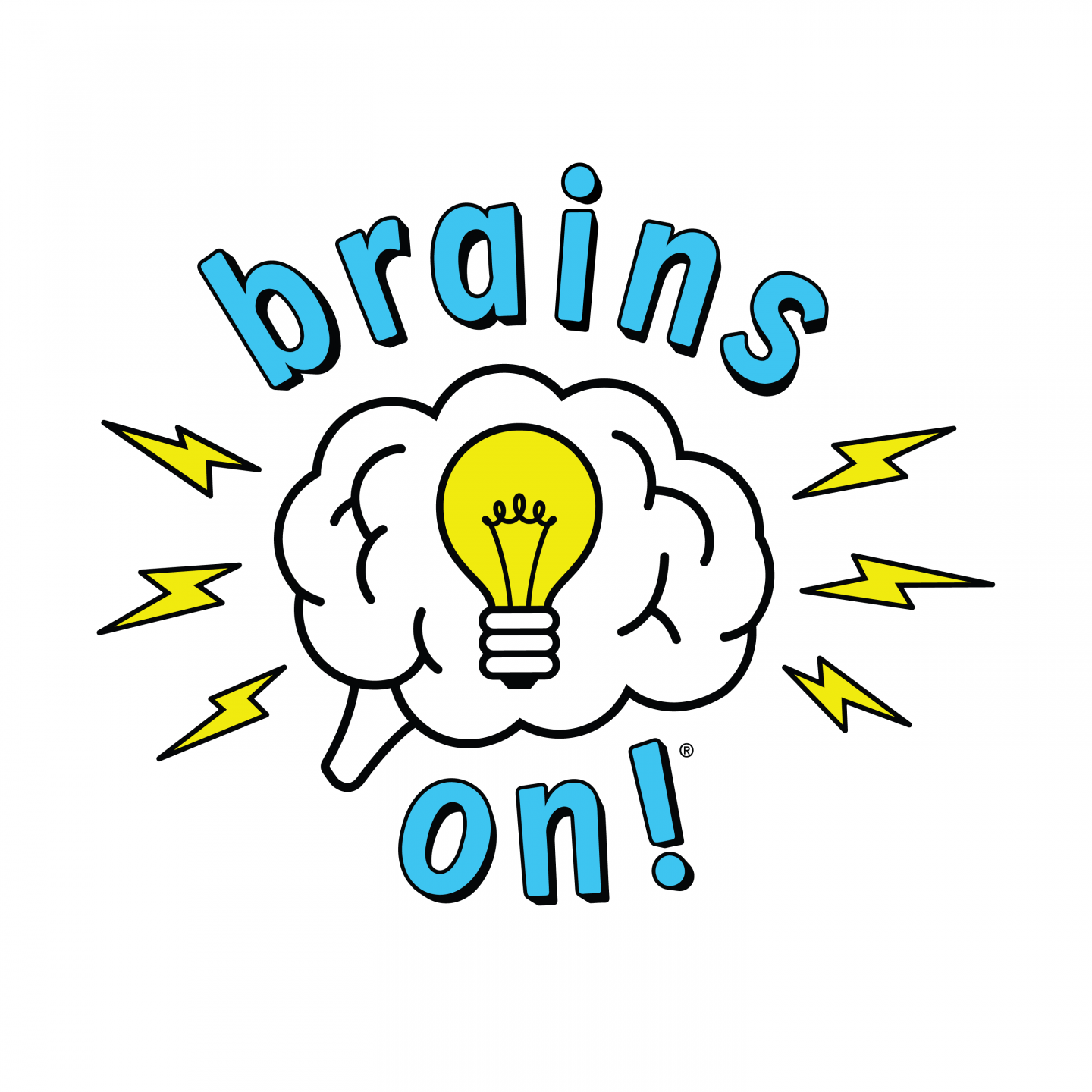 Brains On is a Science podcast for Kids co-hosted by children and reporters from public radio. Asking questions ranging from the science behind sneezing to how to translate the purr of cats, this is suitable for kids over 6 (at least!). In the show's own words, "Love science? This is the show for you. Don't like science? We'll change that, just give us a try." Go ahead and press play.
Goodnight Stories for Rebel Girls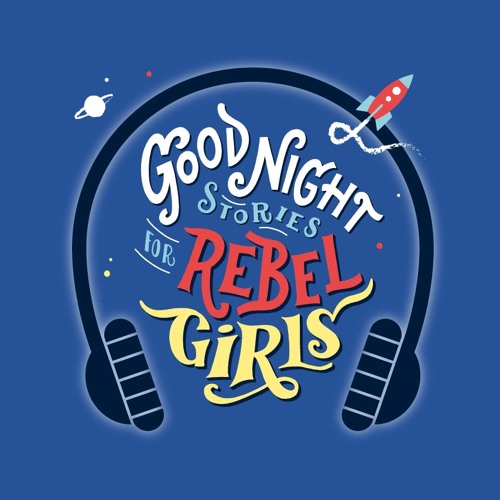 Based on the wildly popular series Good Night Stories for Rebel Girls, each episode delves into the life of an immigrant women who changed the world with a very simple mission: to empower the next generation to dream bigger, aim higher, and fight harder by showing them examples of the Rebel Girls all around them. Narrated by real-life women who are pioneers, creators, champions, leaders and warriors! See what you think here.
CBeebies Radio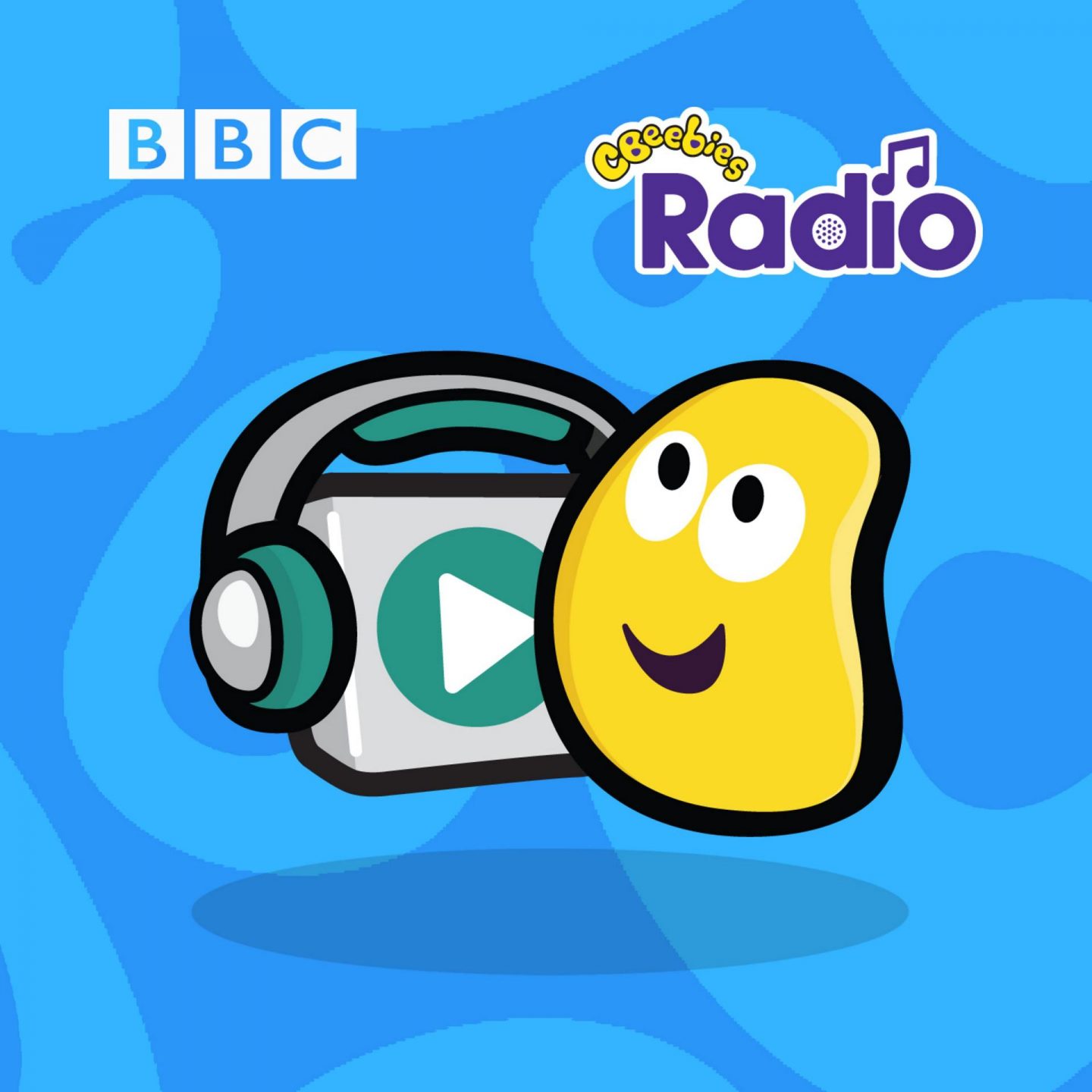 Long term followers will know my love for CBeebies radio – it's an absolute staple in our family and never lets us down! Featuring all your favourite characters from Mr Tumbles to the Go Jetters, this one is guaranteed to go down well. Listen here.
But Why: A Podcast for Curious Kids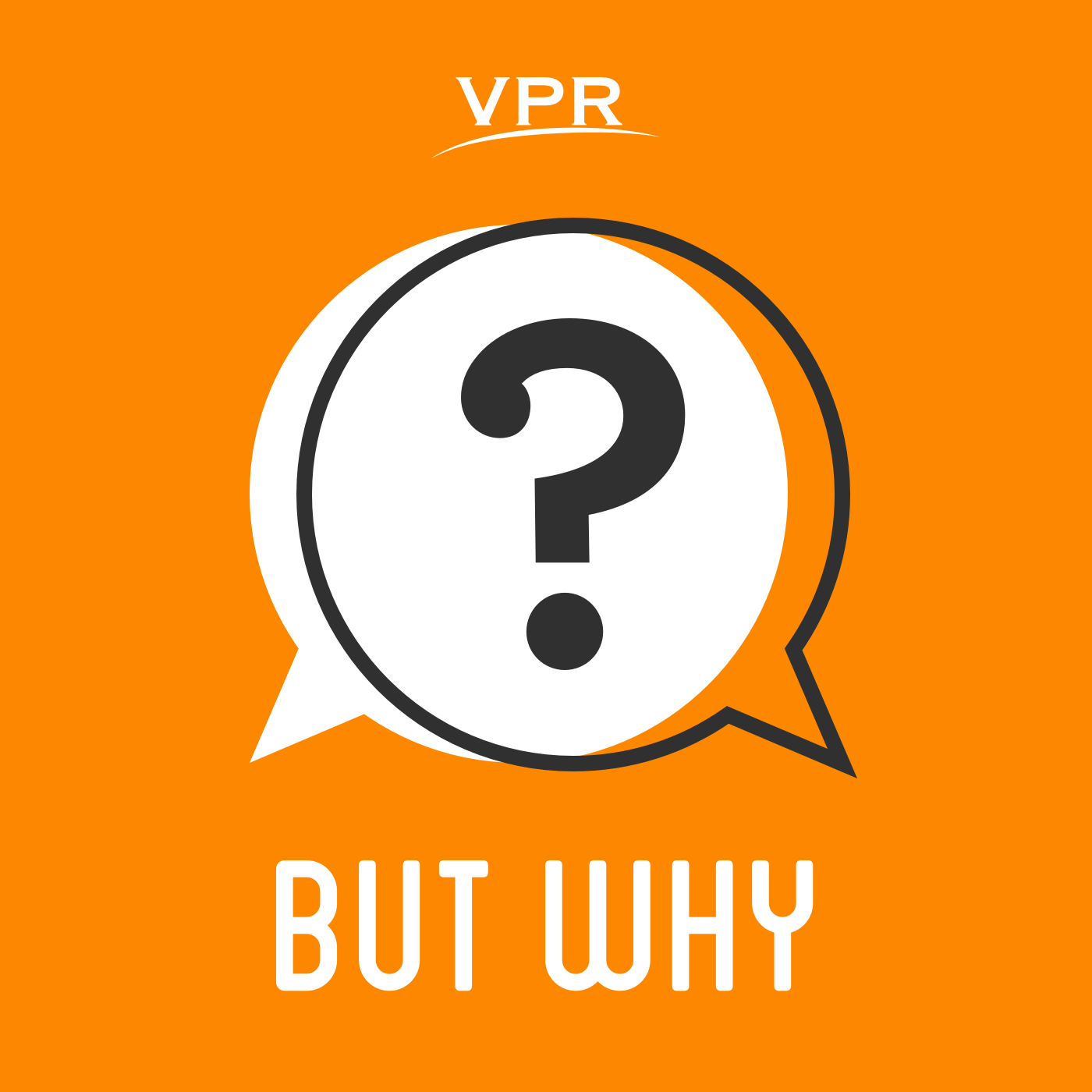 I LOVE this podcast. They take questions from children all over the world and find experts to answer them. Described as a show "led by kids", 'But Why' explores the big interesting world out there, tackling topics large and small, on everything from how do you make ice cream to why do spiders have eight legs. Try it out here.
Got any other favourites that your kids love? Share in the comments below.
Emma xxx