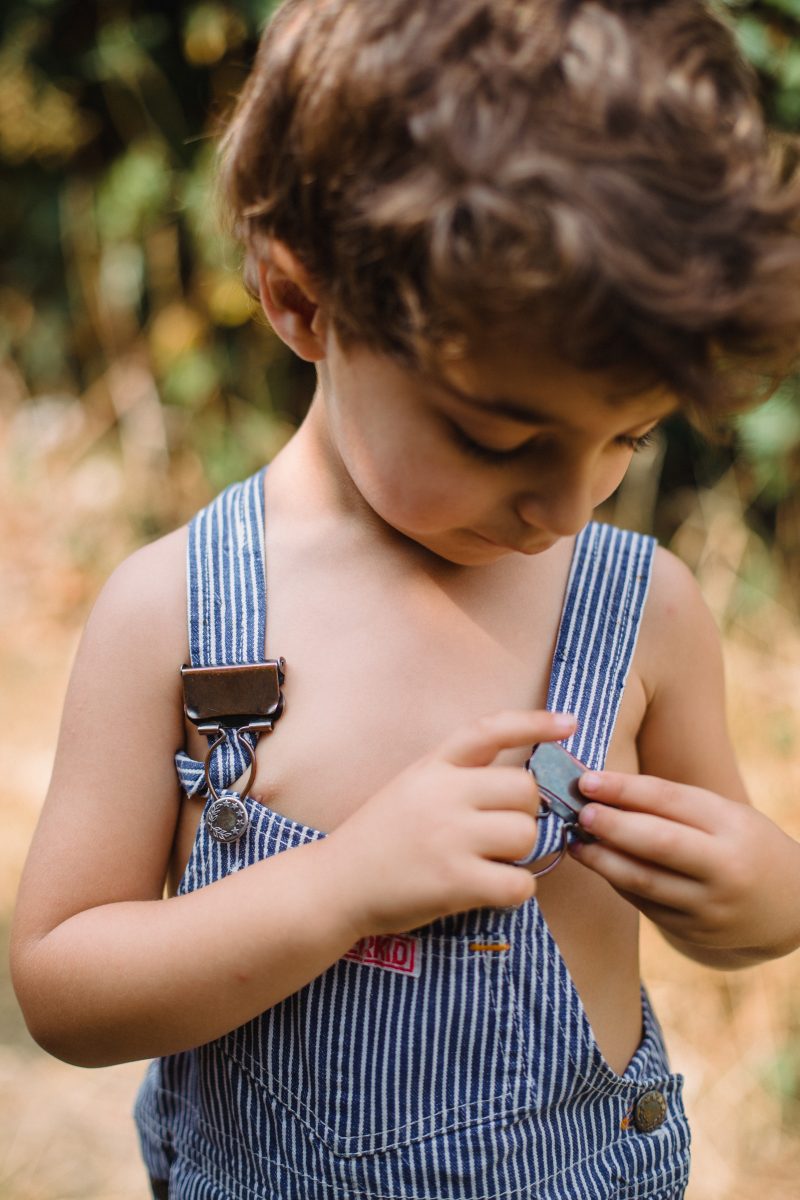 I've written before about how important it is to me that the kids play independently and don't need me to stimulate them, for their sake and for mine. Recently though, I'd started to notice Jack's attention span waning and that now at the age of 4 and a bit, he's not so interested in entertaining himself with his usual fave toys and instead wants to play all sorts of imagination-based games with me. So whilst I'll scoot around on my knees as Emily from Thomas the Tank Engine for five minutes or so, that's about my limit. Whilst looking on Spotify for the Thomas the Tank Engine (you can see a theme emerging here right…) soundtrack, I stumbled upon the 'Playlist' tab which I clicked on. The word 'Stories' appeared and I pressed Play. Well, that was it, my friends. Audiobooks are officially our new best friend in this household.
After nursery, whilst Sonny sleeps for a few hours, I will pop on a story for Jack and he will happily sit and play whilst listening to the story for a good 1-2 hours. At nighttime, the boys happily drift off listening to one. In the car, I might pop one on if it's a particularly lengthy journey and whereas I might have once switched the TV on for the kids at the end of a long day, I'll now just switch on an audiobook and it ticks the box of calming the kids down, without all the flashing racing cars. It's a total game changer! And Jack also relays the stories back to me, and has started asking for certain ones so there's some really nice conversation going on around them too.
The best part about it? It's free! Also, when we go away, we need only take our portable speaker (one of my travel essentials) with us, and we can just connect to Spotify, and wherever we might be, the stories will be there with us. It's also of course a way to entertain the kids without cluttering your home or having to own more 'stuff', which is a priority for me. Content wise, we mainly just use Spotify but have also recently discovered Audiobooks, which offers paid for and free content, and is categorised really neatly. Some favourites which I can recommend include The Owl and The Pussycat, Peppa's Bedtime Stories, Beatrix Potter and The Adventures of Peter Cottontail. Also, the Waldorf inspired Sparkle Stories are totally adorable and CBeebies radio is always a winner in these parts. I'm probably really late to the audiobook party, but gosh, it's a good one!
Any secret tips to entertain your kids? Have you tried audiobooks?
Emma xxx
P.S 5 Surprising Kids' Bedtime Tips and 9 Kids Podcasts to Listen to Today