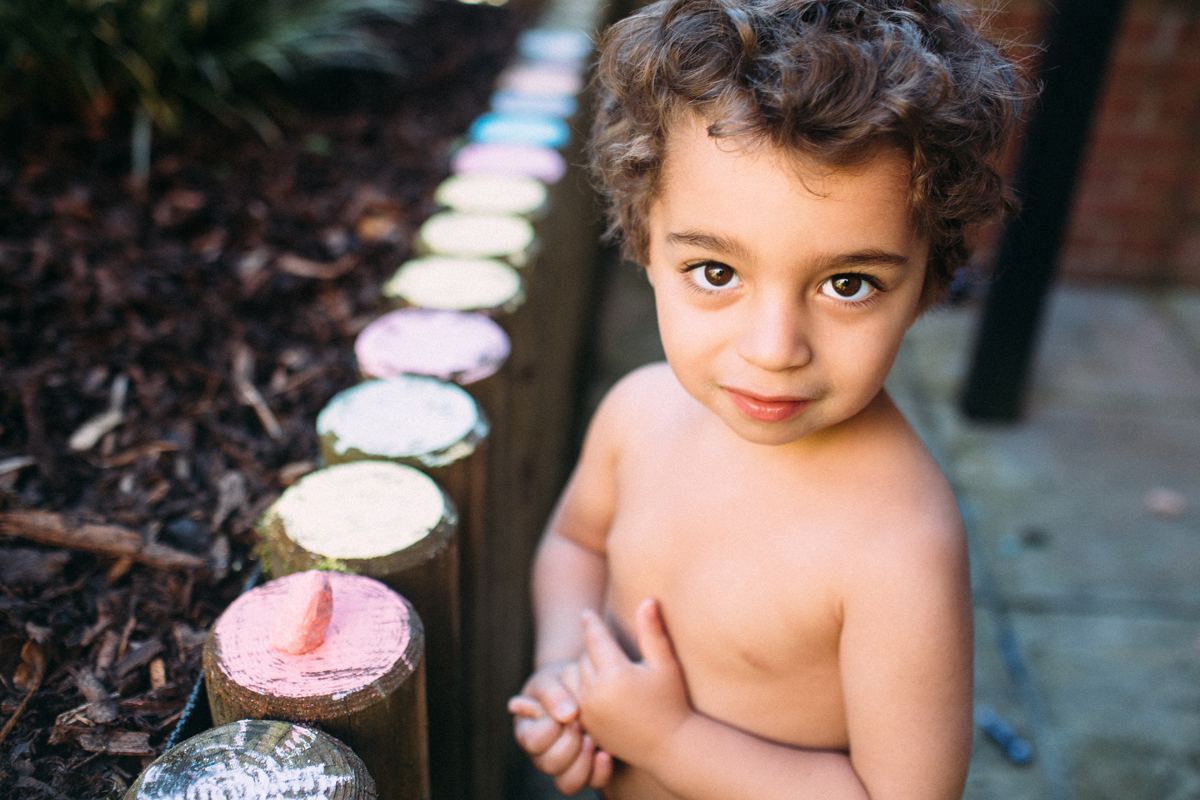 I'm writing this in a silent kitchen with a hot drink next to me whilst Sonny sleeps upstairs and Jack is…I'm not entirely sure. He's somewhere in our home, and I trust that he's fine. And by somewhere, I mean he's probably playing or reading or getting bored somewhere. (Or he's not and there's about to be an almighty crash, but I don't think that's the case.) We wander in and out of each others' spaces but we are very independent of each other which means we can get on with life – which is kind of lovely and really useful. A few weeks back I did a shout out on Instagram asking if anyone was interested in a post about fostering independent play in your toddler, and the response was overwhelming so I thought I'd share a few behaviours of ours as parents that I think encourages this sort of play. Here goes: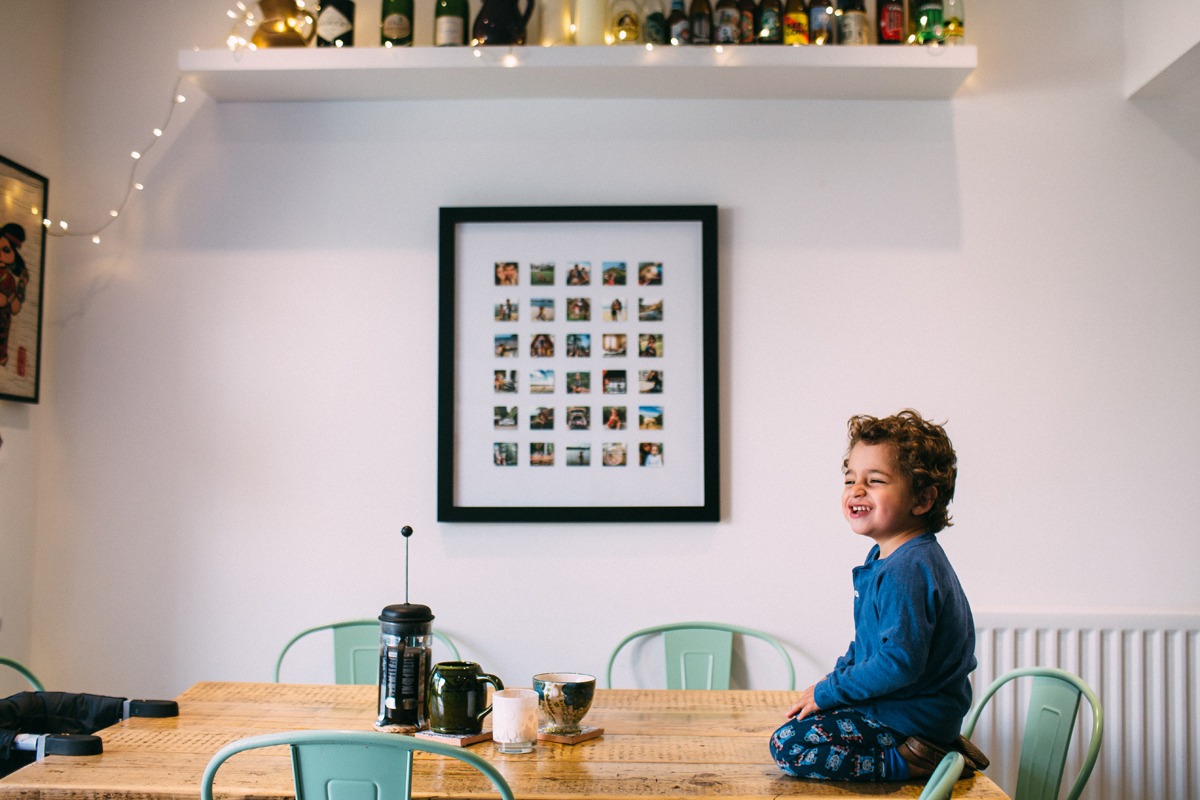 1. The default is not with mama – even from a young age
Let's get this out there right away: I don't play with my kids. When Sonny and Jack wake up, I give them milk / change them and then I pretty much leave them to it. There are toys and books around and I just let them be in a space that I know is safe with stairgates locked etc. I don't play or read with them; everybody just gets on with their things 'til someone needs something… In Jack's case, this can be 1 -2 hours. (For Sonny, who is 1, it's a little more hit and miss). I often put on music which seems to help the kids get in their 'flow'. I love my best friend's phrase who assures her son that he's a "strong independent boy" when her baby does the (albeit exceedingly cute) knee hug move at her feet, and that maybe he doesn't need mama.
2. Lurk don't latch
I'm definitely a lurker parent; by that I mean I watch from afar, wandering in and out of the room rather than latching myself to them. This way they know that I am around in the vicinity but they don't really feel my presence and it means I have a rough idea of what they are doing and which room they are in.
3. Wait 'til they come to you
Even if I can see Jack slightly struggling with something or if I think he might be a bit cold, I tend not to rush in and prefer to wait for him to choose to come to me whenever he decides to. I don't like the idea of fussing over them and live by the mantra, if they're quiet, then they're happy.
4. But don't just watch….
I think it's important for Jack and Sonny to see that I have my own things to do and that I'm not just here to service him (though obviously that is my main priority, let's be honest!). I don't mind if he sees me on my laptop – in fact, I tell him that mummy is working which he understands and I just get on with my morning routine. I also always try to do all the chores when the kids are around and awake. Not only is this great for me as it frees me up for when they are sleeping to do my own actual stuff, it also encourages them to help and join in with some of mummy's work. They get intrigued when they see me sweeping or putting a wash on and always want to try to help.
5. Trust them
Probably one of the most important but hardest parts of fostering independent play is trusting your child. I let Jack go off and explore our home and trust that he is OK. Admittedly this took a bit of getting used to to ensure that he knew our space well enough so I would listen out or peek in and of course now I check in with but he is always more than OK. Now that he is 3, I am going to start leaving breakfast out for him the night before so that he can help himself to food in the morning and come bedtime, we tell him that he doesn't have to go to bed but that he can play in his bedroom and when he is tired to get into bed. I trust that he'll do this and we always find him splayed on his bed fast asleep later on.
6. We let him work life out
If Jack comes to me to ask for help with something, I always try to encourage him to do it himself first. Then I might show him how to do it instead of doing it for him and even though he might get frustrated and want me to do it for him (far easier), I try as much as possible to pursue whatever it is with him and let his mind tick over. I think this stands him in good stead for when he is alone – it is really rare that he comes to me asking for help.
7. Give them tasks
There is nothing that Jack loves more than being asked to do something. It makes him feel grown up and it occupies him, and can be very useful – recently, he's been watering the garden which has been epically helpful! He's also started feeding Sonny – another really helpful task. All these behaviours I think make him feel empowered and set him up well for being independent and not needing me so much.
8. Certain activities encourage more independent play than others
I've never taken my kids to play groups which might seem mean but I think it has also encouraged them to be creative and learn to play alone. Similarly, I try to consider carefully the toys we have for them – these are their favourites, none of which are plastic. I've talked before about my love for wooden toys which is not just for their environmental credentials but also because I do think they call upon childrens' imagination far longer than the flashing lights or noises of plastic toys – which don't get me wrong – we have a fair few of too. The boys spend hours of their lives playing with wooden trains and I know Jack makes up entire universes with them. I love the Magda Gerber quote: "The toy in the child's hand is alive."
9. Always check in
Whilst I don't want the kids to feel like I'm on top of them, the last thing I want them to feel is ignored or neglected so at any random times I will shout over to check in on them or wander over to see what they're up to. This generally seems a nice surprise for Jack though equally sometimes I can see he is just way too engrossed in his own activity and he doesn't even look up.
10. Happy mama, happy kiddos
You have to find what works for you. Each child is of course different and what 'works' for us might not work for you and yours as well as the fact that each parent is also obviously different: some people might consider my attitude mean or rubbish parenting or equally, they find Jack's behaviour antisocial. (Nursery assure me he plays with other kids :)) For us, our set up works and I find it immensely satisfying to see Jack being so independent. He is anything but needy and has confidence to explore places and meet new people. It's also very useful when there is more than one child in the mix, work to be done and coffee to be drunk….
Do you have any tips for encouraging independent play? What works for you and your little ones?
Emma xxx
P.S  Slow and Simple Things to do with Kids and Spend More Time Doing Less