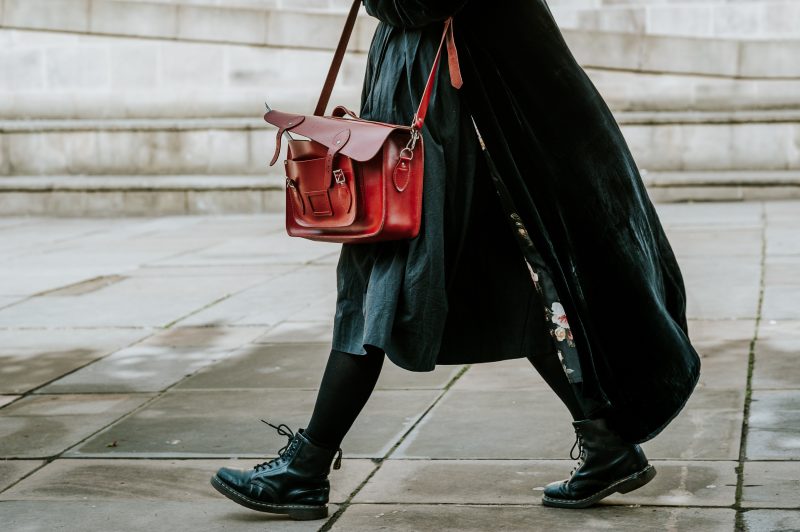 I'm super excited to be hosting Megan, a Fashion Stylist, who is sharing her typical look Monday through to Sunday, and how she combines motherhood with the world of fashion.
Tell us a little about your day job and your style, Megan.
I'm a big believer in fashion having to complement our day to day lives – I'm not always a Stylist; I'm also a mum and my 'mum style' is far more minimal and relaxed than my work style (though of course the two do overlap). I'm not a fan of washing, drying or ironing clothes so I prefer to create small capsule wardrobes for each season that I can wear in multiple ways throughout the week. I used to have wardrobes full of clothes that I'd never wear but these days my wardrobe is much more streamlined and practical; I wear everything that's in it
What about for a special occasion?
For a rare nightsout, I might buy something new and then I'll sell it on Depop if it's not something I can dress down or mix and match in other ways. But more than likely I'll just pop a pair of heeled boots on with a casual outfit and that's as dressy as it gets.
Any quick fashion tips?
Don't splash out on designer names and expensive clothing – trends change so quickly that it's far better to invest in quality over quantity. Also, because I work predominately in e-commerce, I see the quality (or lack of) first hand of high street brands so definitely do shop in those places but do be wary of materials used and consider opting for small independent brands.
Here's how a typical week might look for Megan:
Monday
Jeans – Marks & Spencer
T-shirt – Lilimoncello
Blazer – H&M
Boots – Topshop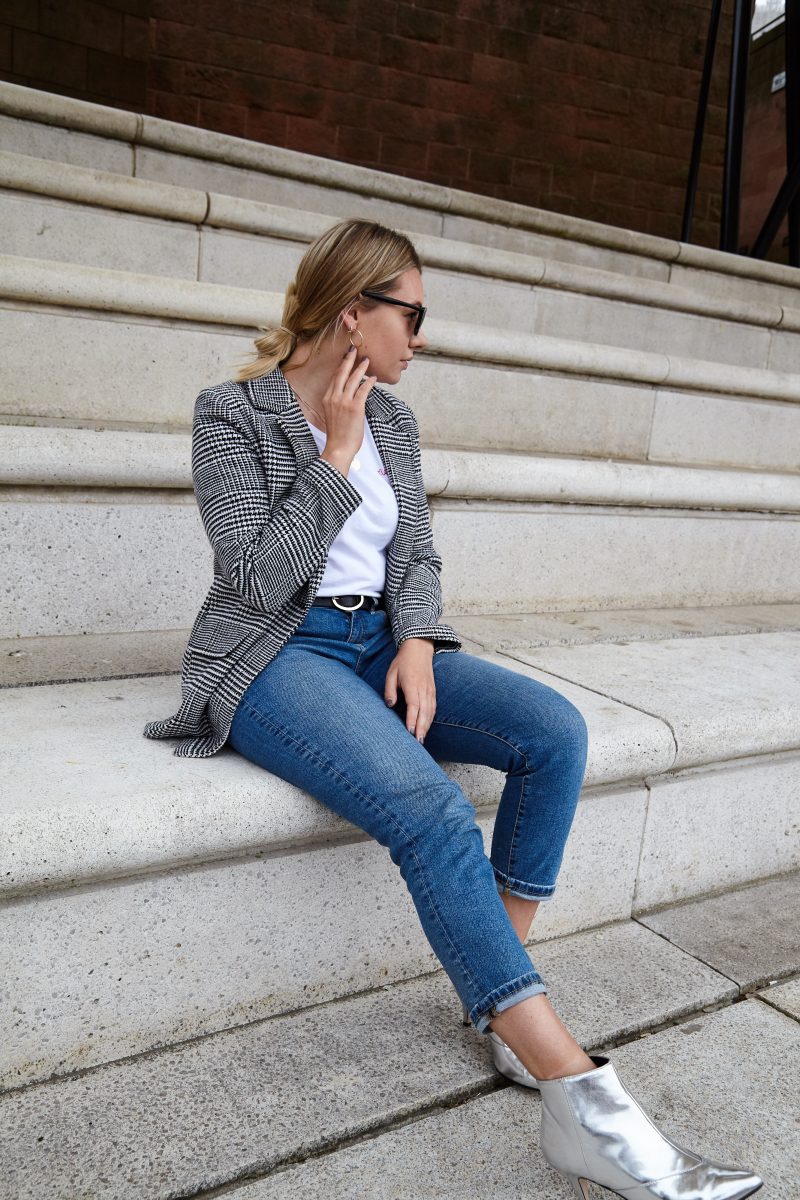 Today I had a meeting with a new client which involved pulling together a few outfits for them and a little chat. I see these meetings as a form of interview so I opt for a cool, on trend but professional outfit. I once went to an interview for a visual merchandising role within a shoes and accessories brand. I had no real experience and no idea what I was talking about. I wore all black and red boots and later the manager told me the only reason I got the job was the boots I was wearing. It's something that has stuck with me and I will always wear a bold shoe choice if I'm in a situation where I want to exude confidence.
Tuesday
Flared Trousers – Topshop
Jumper – H&M
Hat – ASOS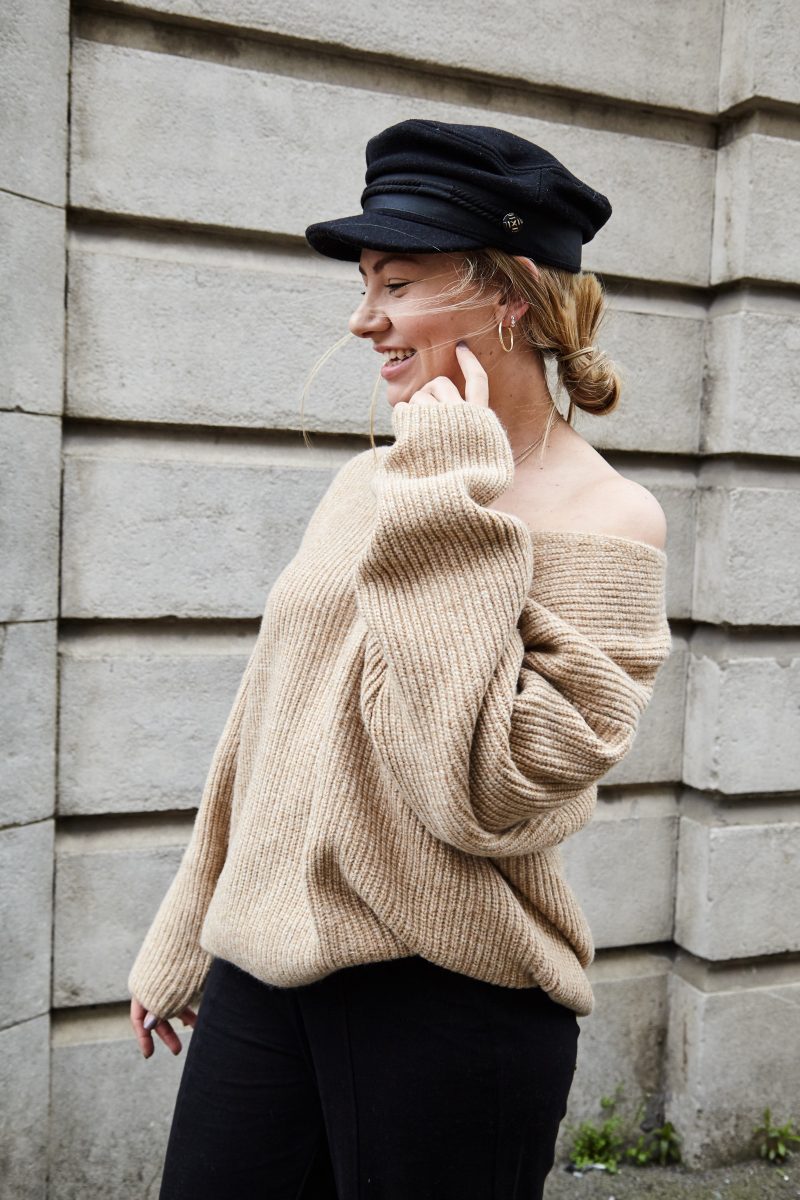 Today I'm at work with one of my regular e-com clients which involves a lot of running around, steaming clothes and standing around on set so I want to be in something comfortable. Black flared pants are my go to for ultimate comfort and they look great with almost anything. I threw on an oversized jumper and a baker boy hat to hide my hair that at this point is literally 80% dry shampoo!
Wednesday
Today I'm working from home so I want to be in the next best thing to pjs for ultimate comfort – tracksuit bottoms and a chunky knit it is. I'll have a slow morning with Toby going at our own pace before I drop him off at preschool. My day will then consist of walking the dog, doing a food shop, sending invoices, chasing up unpaid invoices, updating my website, writing a blog post, and responding to emails.
Thursday
Jeans – Marks and Spencer
Tee – Organic Essentials from H&M
Slip – H&M
Belt – Zara
Trainers – Adidas Stan Smith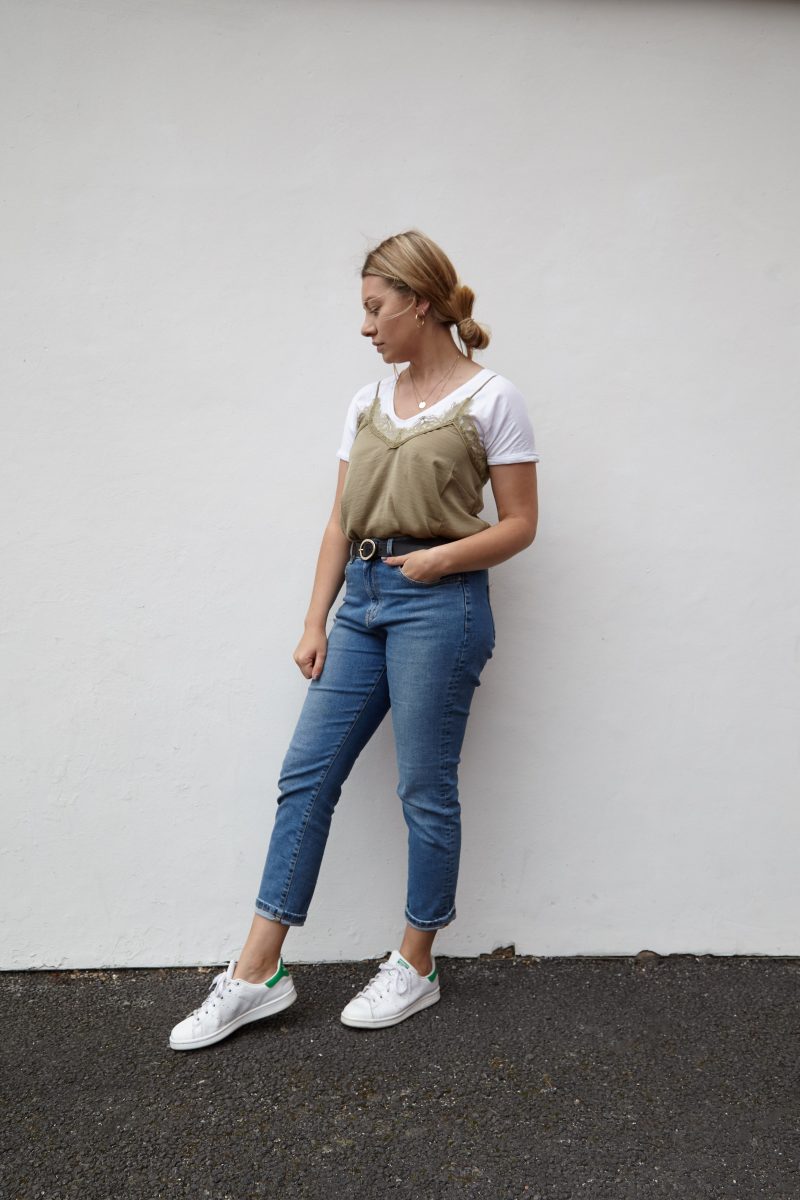 Today is a prep day for a creative content shoot next week which essentially means a day of shopping. I'm usually always a Levi's girl when it comes to jeans – denim is one thing I will invest in – but I randomly came across these jeans whist buying lunch from M&S one day. I love the style plus they're super soft and comfortable. A slip is a must have in my wardrobe – they're the best for transitional periods in between seasons and to throw over a t-shirt like I have here when we're in that awkward Spring/Summer stage. I met up with a couple of girlfriends afterwards for a catch up and a gin or two, so I swapped the trainers for my trusty black heeled boots and added a leather jacket.
Friday
I have every Friday off with Toby where I can and I will just throw on whatever is lying around from the week. We might head to soft play, a farm, the library or forest school in the morning and we'll get back into our pjs in the afternoon and play with his toys, watch films or do something crafty.
Saturday
Dress – H&M
Trainers – Adidas Stan Smith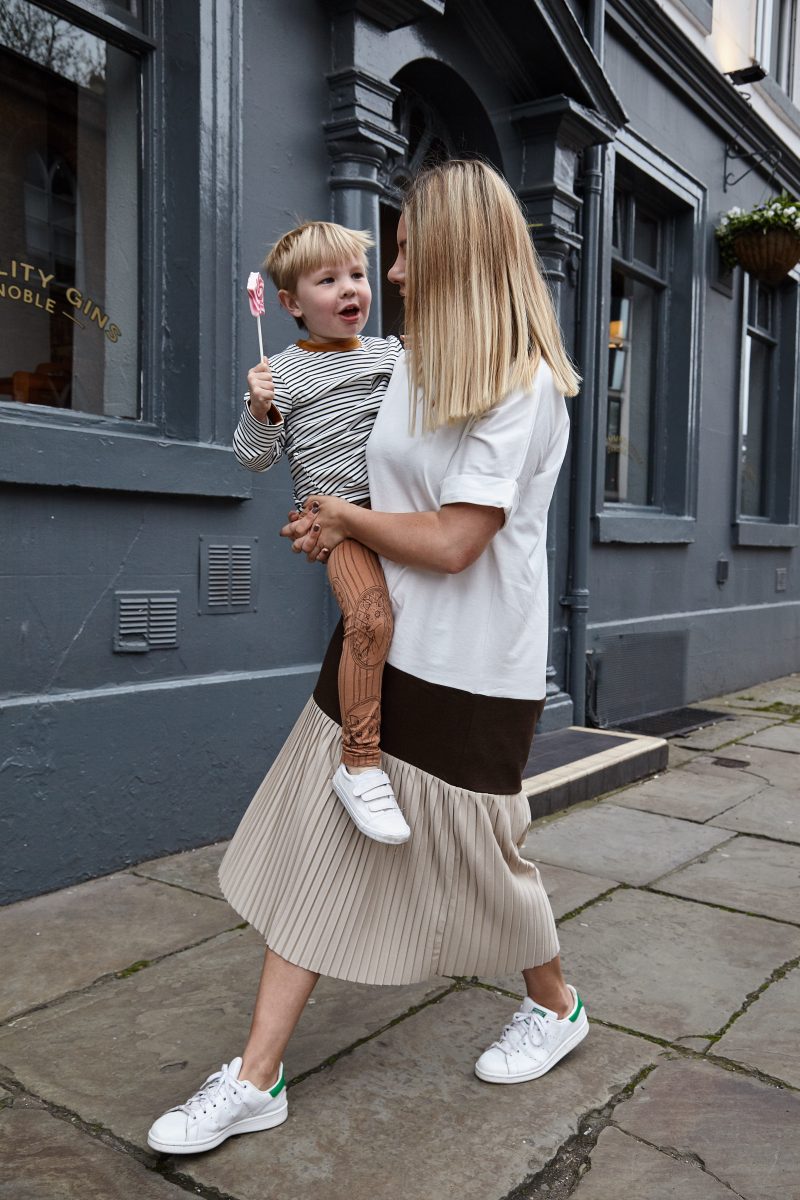 Saturday's are usually spent just me and Toby – we call them "mummy and Toby days". This week we went to a museum followed by coffee and a cake in a local café. My outfit is generally quite simple and casual. I'm not hugely girly and dresses aren't generally my thing; I do like oversized t- shirt dresses though as they're so easy to wear. I paired this one with trainers for the constant running after an overly excited four-year-old who's spotted something interesting!
Sunday
Generally, I will be in pjs most of the day. If we do venture out, it will be for a long walk with the dog in the forest or along the reservoir. We will often stop at a local country pub for a Sunday roast. My go to Sunday outfit is my oversized vintage Levi dungarees, to fit in all the roast potatoes of course and teamed with your typical scruffy mum bun and no make- up.
——————
Thank you so much Megan for this insight into your fashion wardrobe. Find more styling tips over on Megan's Instagram page.