When I decided to challenge myself to #28daysofblogging this month, I was slightly concerned that I wouldn't have enough content. Would things dry up? Would I lose the passion? Would I come to dread writing? Turns out though there are about 400 topics I want to connect with you all on from a recipe for a super healthy vegan snack to kick arse stain remover solutions. Some posts are going to be 'pithier' than others so when Jack decided to open the front door this morning and run out with Sonny in tow, I knew immediately the focus for today's post.
So here's the thing. I have high expectations of my kids when it comes to their behavior and so when they 'misbehave', I like to know firstly why it happened and secondly, make sure it doesn't happen again. Which is why when he does something wrong (and to clarify, Jack knows it is wrong to run out the front door, I firmly believe that), I don't shout (I've tried that; with Jack, it achieved nothing and made me feel rubbish), I don't ban things, I don't stop him going to his friend's house. In fact, in the actual moment itself I do very little; I'll remedy the situation – rescue run away kids (!), pick up spilled food, fix broken lamp – but I don't do or say much there and then, especially if we are out and about or trying to get out the house (when you've got five minutes before you miss the train for work and your half naked son is refusing to get dressed and running around the house growling, that's not the time.) I tend to remain quiet and will almost disconnect from Jack – he'll sense something is up – then it's later in the day, once we've both almost had time to process things, that's I get to work.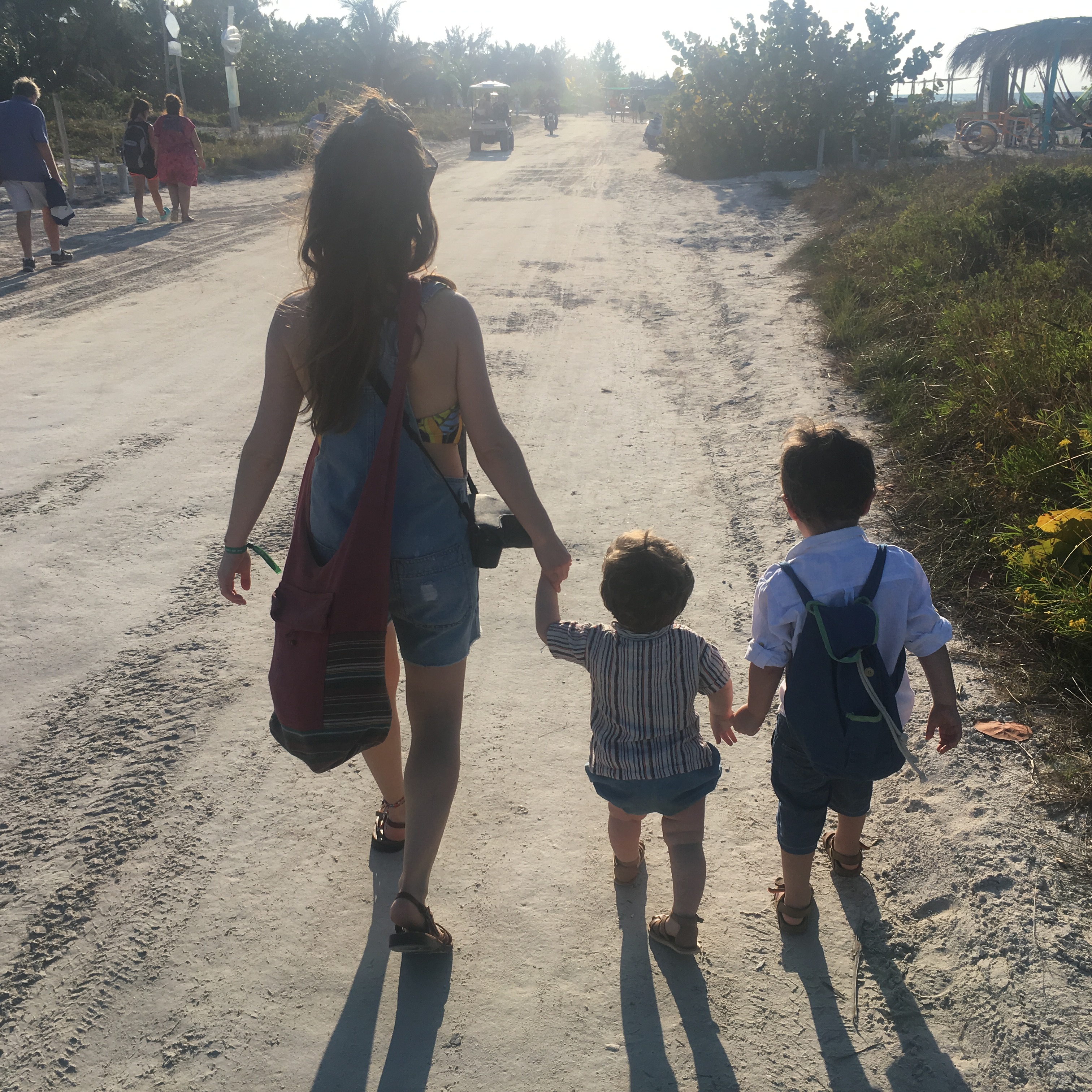 The main method I use is, simply, to TALK. I think that the power of communication as a tool for disciplining is totally overlooked – or maybe it's the ability of children to understand that is underestimated. You see, I've always loved chatting to Jack. It started with our trips together to the supermarket, armed with the first words he'd recently learnt. "Bread", "milk", "nana" – we'd have entire conversations based around these few words. Then it would be after nursery; I'd ask him all about his day and who he'd been playing with (even though he could never reply), and now recently, it's turned to talking about his beahviour and feelings. We always tell adults to talk things through if theres a problem, we encourage people to speak out if there's a problem so why don't we do the same with small people?
So we talk. We talk when things are calm and quiet, later in the day, during dinner or bathtime. Days later when we're walking along holding hands, we talk. We talk about why it's wrong what he did, and he questions it, and we go on and on and on. For me, it's the best tool I've found to get through to Jack, and to discipline him when his behavior falls short of what I'd hope for from him. And so far, it seems to work. It really is good to talk (or so the BT ad goes.)
One guess what we'll be talking about tonight during bathtime?
Do you and your child talk? Do you mull things over? Which methods do you use to discipline your kids? I'd love to hear in the comments below.
Emma xxx
P.S Our favourite book for talking about emotions and the one thing about motherhood that baffles me