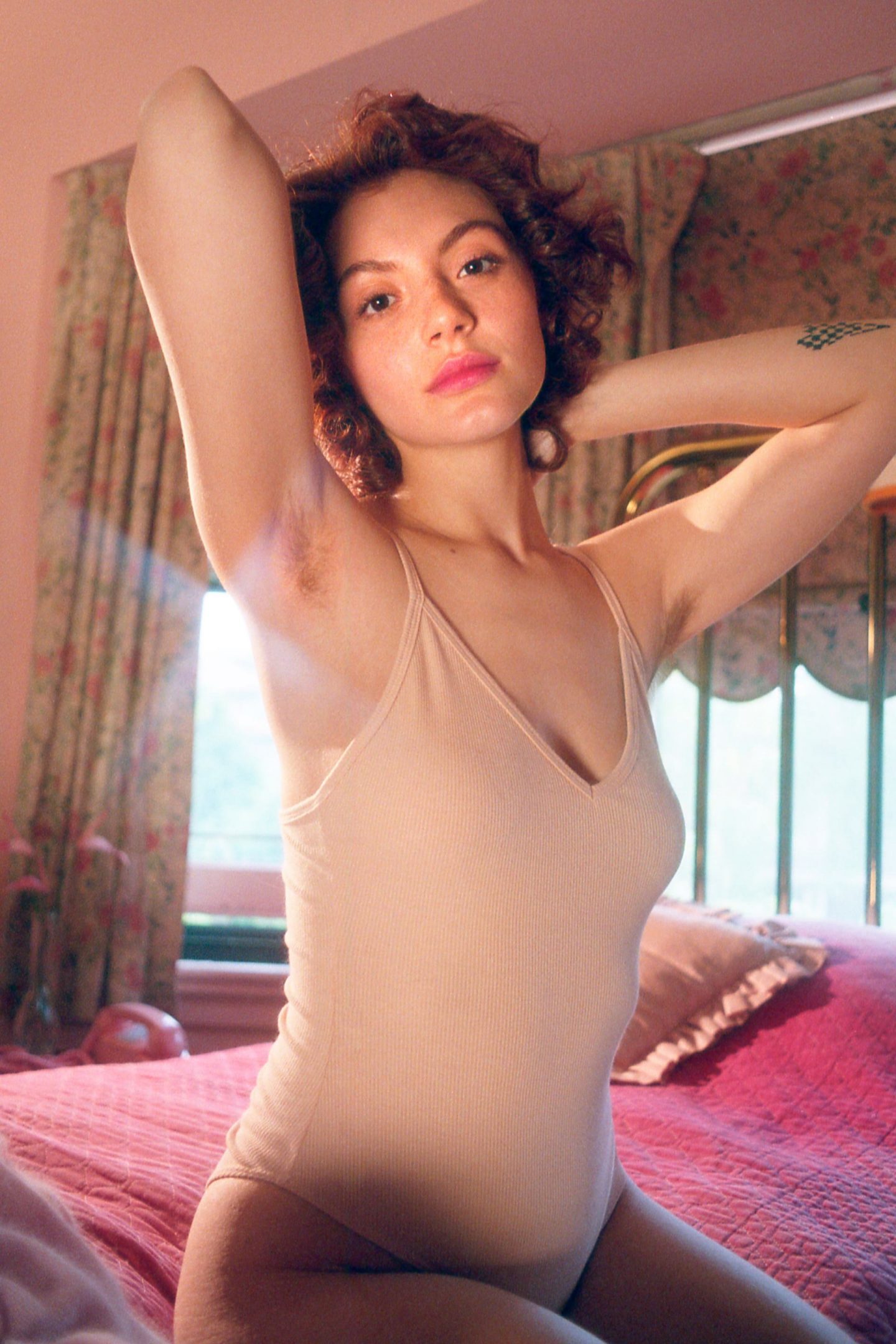 Yes, I'm a woman but body maintenance and general self-care has never really an area I've been overly [read – at all]  interested in. People often ask me for my beauty routine but the fact is that it essentially comes down to whatever-might-be-at-the-top-of-my-bathroom drawer on any given morning / can be applied in transit.
I had this attitude right down to my wedding day when I had very little interest in my hair and make up and my mum had to gently intercept with a week to go with "Em, do you think we should think about this now?". I'm obsessed with any shortcuts I can find whether it's products or DIY methods or quitting shampoo .
Today, though I'm thinking about body hair and specifically what us women should be doing about this entirely natural, entirely unavoidable phenomenon that grows everywhere from our chins to our toes. I didn't shave the entire Winter and now I shave every 3 months or so, so whilst I'm not letting things go *too* crazy, I'm not afraid. I'm not afraid for my husband to see underarm hair, not worried if women in my yoga class see I have actual hair on my legs, not embarrassed to go to meetings with prickly ankles on show. And you know what, it feels good. Good but still vaguely, not always great. Which makes sense when apparently 83% of young women aged 18-24 agreeing there's too much pressure to remove or groom body hair. So, why? Why are we still so fixed on removing what we know we all have ? There's one thing for sure, the more of us that have it and flaunt it, the more normal it will become. Whose with me?
What's your take on female body hair? Do you have it? Loathe it or love it? I think a good starting point is seeing how you feel around a significant other and then going from there…
Emma xx
P.S A (Non Vegan) Miracle Hairbrush and A Week Of Outfits