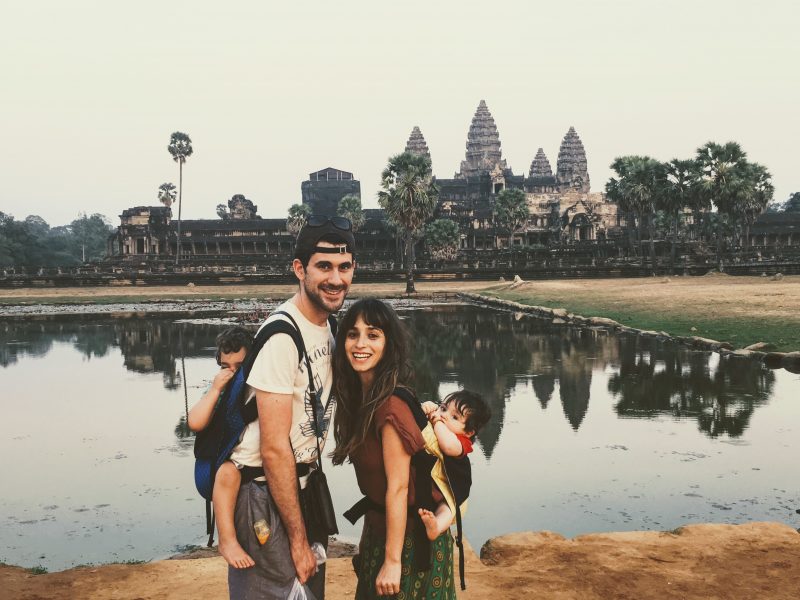 There is nothing like traveling to the Far East with kids that bring us parents out in the shakes – and understandably so. It's a far off place whose culture, language, politics are totally distinct from ours here in the UK . I for one was definitely anxious before we left and did worry if we'd overshot ourselves heading there with a two year old and an eight month old. A year later, it's still the trip I look back most fondly on simply because it is such a different place and also because I feel it's the place where we learnt most as a family; that it's OK not to talk to your partner or to give your baby an oreo. OK, maybe two. Here's some things you need to know if you're heading that way:
Don't think about hiring a car
We love roadtrips so we contemplated hiring a car in Vietnam or Cambodia. I'll add it was a brief contemplation but boy, am I grateful we didn't pursue that avenue. To say that the roads out there are hectic is an understatement; particularly in Vietnam, be prepared to be unable to cross the road for at least 10 minutes just because of the constant flurry of motorbikes and cars. Cambodia is calmer but still, you wouldn't want to be navigating those roads either. The reality is you'll probably take tuk tuks everywhere – basically a golf buggy – or taxis. I can't comment on the public transport as we didn't take any long trips on any buses or trains but we were advised against it due to safety. To travel between cities, we organised taxis through Kiwi Taxi who were super reliable.
…or taking kids' carseats
Again, we'd thought about taking our UK maxi cosi car seats with us to the Far East but there ain't no isofix situation going on there. You'll see small kids hanging off motorbikes and you'll just need to sit small kids on your laps. So hold on tight to your babies people and if you're able to, strap small ones in a baby carrier on you.
Bring most (not all) of your baby essentials
Nappies, dummies, baby bottles and milk are all available out there from what I could see; just with limited choice and quality. I'll never forget one time in Kep when Sam had to barter to buy 10 single nappies. So bring as much as you realistically can, then plan ahead for what else you might need once you're there – for example, factor in visiting a large supermarket in a big city part way through the trip. We once bought some baby food from a corner shop which smelt exactly like cat food (I hate waste but there was no way even I could give that to Sonny).
Wise up on Jabs
We all had to have some jabs before we left for the Far East, including the kids. I really advise you booking an appointment with the Travel Nurse at your local GP who will tell you exactly what everyone in the family might need depending on which countries you plan on visiting. You should also check out Fit for Travel to find out up to date travel advice.
Beware of the Time difference
This was a toughie and not something we were prepared for. A West to East time shift is really hard to adjust to and meant Jack, especially, was often still not tired by 10pm and that mornings we were dragging around two very tired little boys. My only piece of advice is to take an ipad or something similar for the kids and just let them watch it it small blocks until they get tired because at the end of the day, parents need a break too!
Food is…
Incredible! But potentially troublesome for little ones. Whilst Sam and I gorged on tofu pad thais and fragrant spring rolls, the kids mainly ate Western food, which we were totally Ok with. Whatever fills their little bellies I say; they've plenty of time to be more adventurous in years.
Communication is a no go
We've typically traveled widely in Central America which we've always been attracted to, mainly because both Sam and I speak Spanish. I wasn't prepared for just how hard getting a point across to people in Vietnam and Cambodia would be. I'll never forget being in Hoi An and trying to explain to the nice shop owner that I was looking for sanitary towels. About half an hour later, plus some help from Google Translate, and we just about got there.
Buggies are a good idea
Someone scared me before we left and told me the roads would be too bad to wheel a buggy. Luckily I didn't listen and we took a single buggy and a baby carrier that worked perfectly for us; Jack was still at an age where he napped during the day and Sonny was small enough to be popped in and out of the carrier easily. I'm not a fan of a double buggy at the best of times so was pleased we decided against that option.
People there LOVE kids
People – mainly women – LOVE children out there. Especially in Vietnam where I found the people to be more confident, be prepared for your kids to get a lot of attention. I remember in some restaurants, waitresses would literally take Sonny off me – OK if you want a kid free meal but a little disconcerting nonetheless! During an airport stop over on our way to Cambodia, there were hordes of people surrounding us taking photos of both kids. Again, not entirely sure how I felt about it but it did entertain the kids whilst we were waiting 3 hours for our visas (!).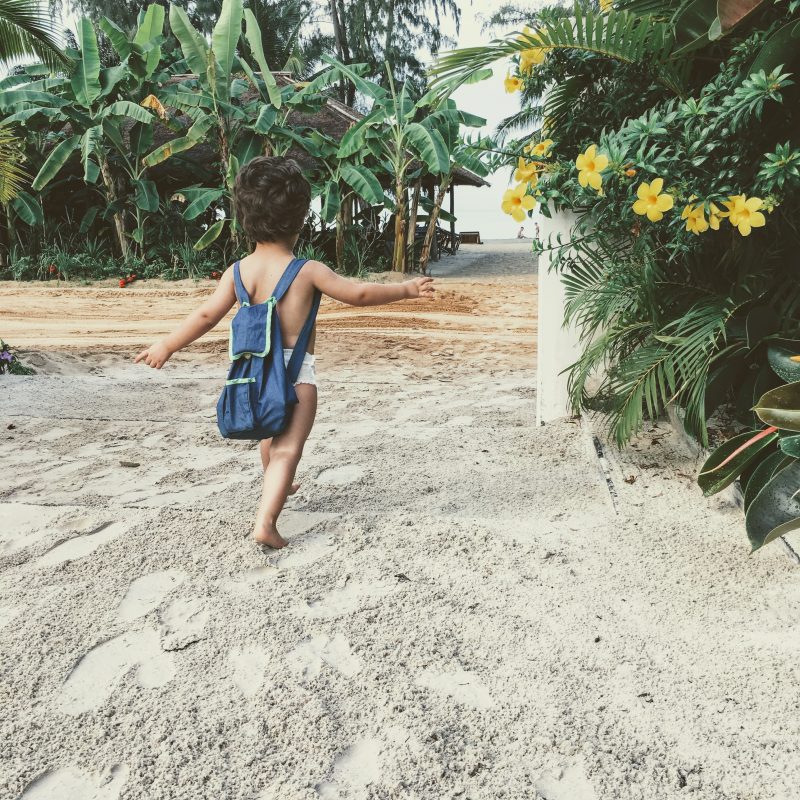 Have you been to the Far East with kids? Any invaluable tips you can share ?
Any other questions, please leave them in the comments below. It's such a magical part of the world.
Emma xx
P.S Hanging out in Hoi An and 10 Essentials for Family Travel