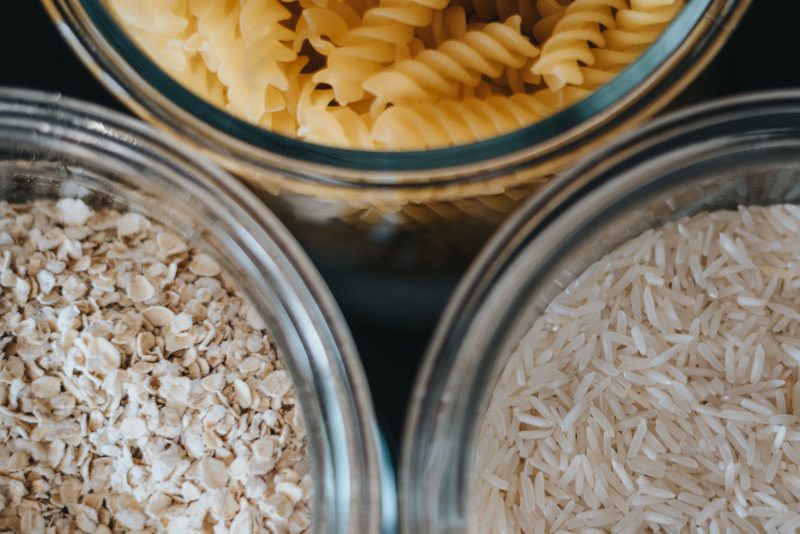 Shopping more 'consciously' (sorry for the word, it cringes me out too but it is actually the most accurate word I can find to describe it) is something I'm becoming increasingly passionate about. Whether I'm comparing prices (yes I take notebooks to the supermarket and am always on the look out for discounted items), ethics (I recently found out about this awesome new ethical online department store) or reducing my plastic consumption, it's a huge focus of mine.
But still, the inconvenience of traveling with my bags and jars (although buggies do come in very handy for this) or simply the lack of options means sometimes I need to mix things up. Additionally, there are some items that I just can't find plastic free. Halloumi, I'm looking at you. And if I am going to buy plastic, I want it to be a big kick off 5 litre vat of washing up liquid rather than 5 small bottles. Enter bulk buying. And kilograms of cous cous and coffee and baking soda arriving to your doorstep. So here's what you need to know to place your own order:
Which bulk store to order from?
Searching on Google will bring up a tonne of different online stores but I use Suma which is a co-operative which means it's run by its members – everyone at Suma gets paid the same wage, regardless of what job they do and all their products are sourced ethically. They only sell vegetarian products, specialising in organic, vegan and fairtrade, which suits us really well. Bear in mind if you do go with Suma that they have a minimum spend of £250 and they'll also direct you to to shop with a partner store which stocks their products if there's one super local to you, so it's worth calling them first just to check in.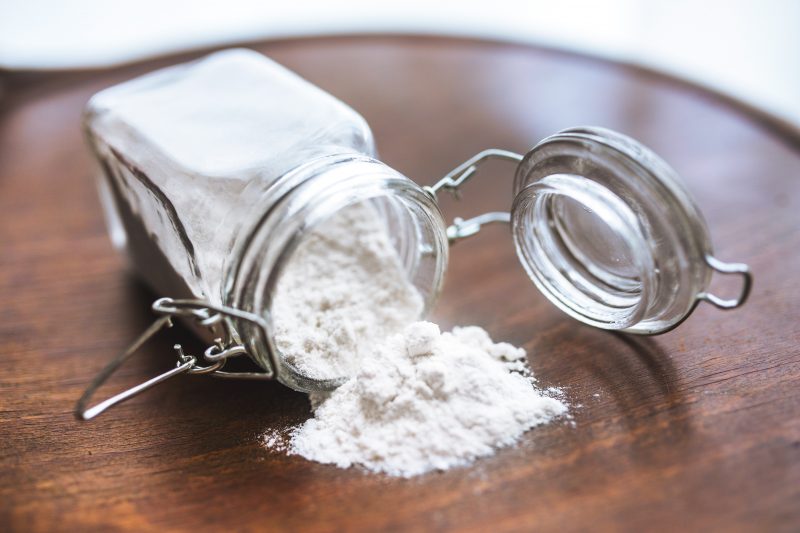 What next?
Get a gang! Social media is your friend here, and in particular local Facebook groups. I put a message out on my local Parents group and within a day I had 11 other local parents wanting to be involved. I started an email chain going to gauge who was 'in in' and then got a Whatsapp group going to work out finer details. I then created a spreadsheet which you can find here. Note also the column comparing prices with supermarket prices – bulk buying saves you money!
Got my crew – now what?
Phone Suma (such lovely people!) who will provide you with guest login details which you can share with the group enabling everyone to peruse the website to check out the products. Agree to a window of time (we do 4 weeks) to allow people to choose the products they want and enter them into the spreadsheet. Once ready to place the order, we ask everyone to transfer the funds before placing the order. The first time ordering, the account holder needs to phone Suma to activate the account properly, provide bank account details and awesomely, Suma allow you to send their Sales team your spreadsheet and they then process the order. So convenient. Note that the order gets consolidated under the account holder but each person get their own separate invoice, which is also super handy.
It's a super simple, plastic- reducing, money -saving process (I check every item rigorously against the supermarket equivalent) and means we are stocked in staples such as quinoa, coffee and fairy liquid for some time to come – happy days ! It's also allowed me to start building a community of like minded local mamas in our area. What's not to love?
Do you buy bulk? If so, I'd love you to share where? And if you don't, might you consider it now?
Emma xxx
P.S How To Reduce Waste and Live With Less and Zero Waste Parenting Tips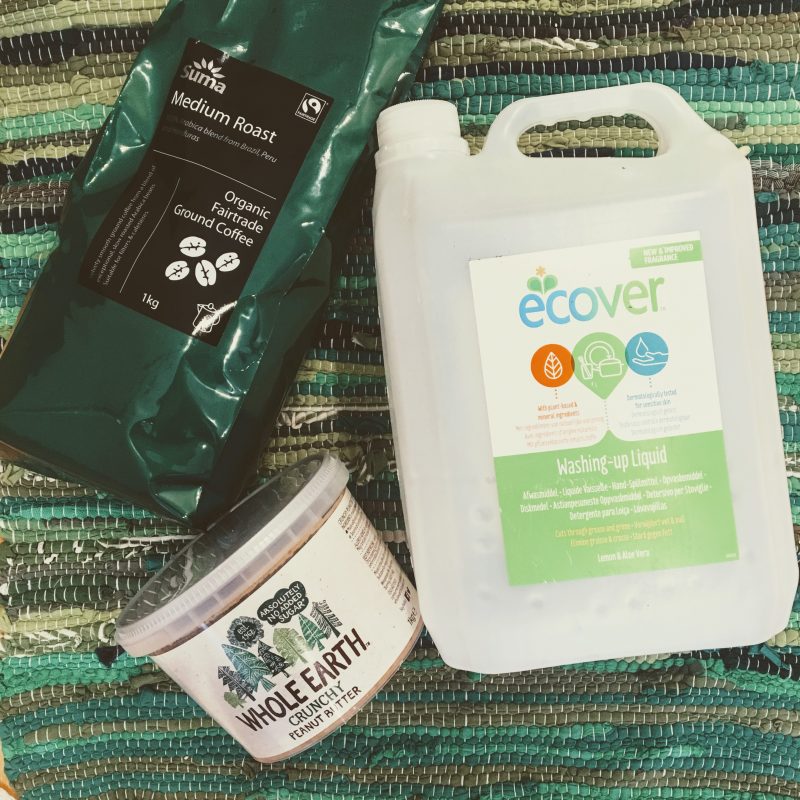 *If you live down a little alleyway like us, be sure to ask someone else in your group to receive the delivery…..