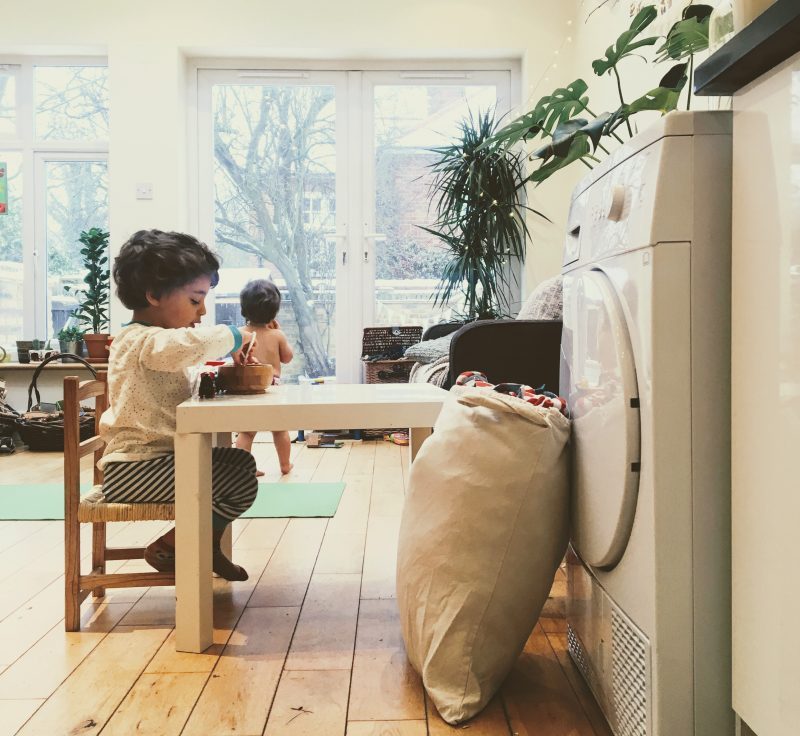 Every Friday I will be publishing a video over on my YouTube channel. Sometimes it will be tips based, other times it will be more just what we might have been up to recently – whether that's a week on a remote island in Mexico or, like today's, staying firmly at home in our pyjamas until embarrassingly late in the day (actually my favourite type in many ways).  We have our morning rituals which we always carry out plus I thought I'd note down a few more here:
– I do all the chores early in the morning when I have most energy. So I'll put a wash on, empty the dishwasher and wipe up first thing in the morning.
– Later on I'll do what I consider 'non essential' chores aka jobs I've been meaning to get done for about a month but never quite get round to; thrilling tasks such as emptying out overflowing jewellery drawers or cleaning out the fridge – I'll tend to get the kids involved with these too
– I've learnt a lot from our quiet days at home and do my best to keep the place pretty tidy and clear up as we go along. That way things don't feel chaotic – I want it to be a nice space for us all to be in, especially as it's not itself a huge space
– We do always get some fresh air – even if its just a quick play the back garden. It also helps if it involves tea and cake somehow…
Oh and staying in pjs until the afternoon is more than OK
I really hope you enjoy today's video – it's a very typical slow morning for us… What things do you tend to do when at home? And what have you been up to in this snow?
Emma x
P.S Slow And Simple Things To Do With Kids and Spend More Time Doing Less