Over two and a half years into the parenting job (I used to call it parenting "gig" but this ain't no pop-in-pop-out-gig. This is full on, full time working on life as my friend @mother_pukka calls it). Before I became a mother, I was clueless – purposely so. I knew there were a million different books out there but I deliberately didn't want to consume too much information or be swayed in a certain 'mothering direction'. I steered clear of all the vast realms of literature out there instead opting to watch the lovely Hannah Maggs' vlogs which I used to do with my laptop propped up on the side of the bath tub every Sunday evening (oh those were the days…). I wanted to go into motherhood open – minded and see naturally the sort of mother that I would become. I had no idea if I'd enjoy it, resent it, be bored stiff by it… I was totally open to all these possibilities.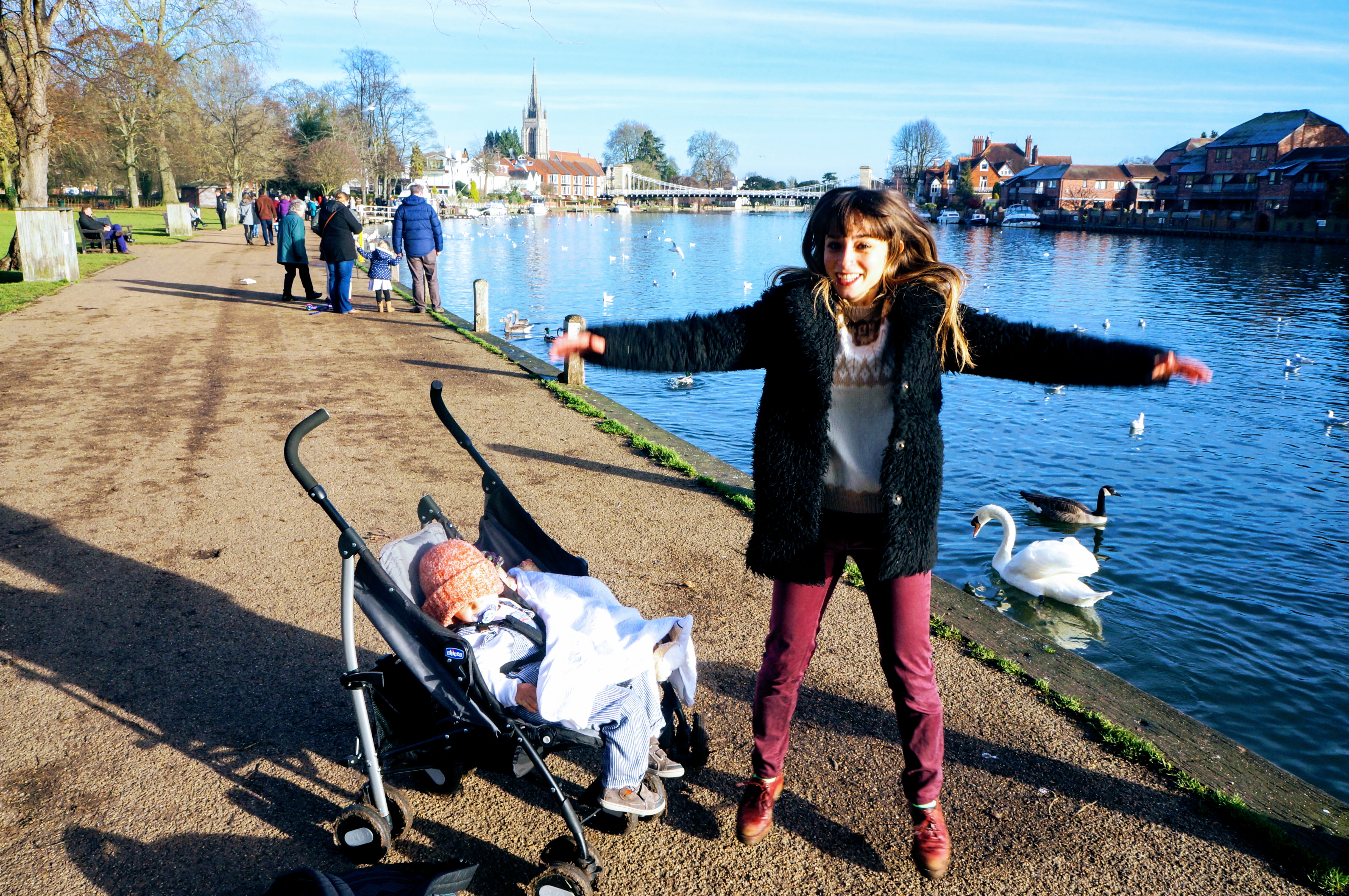 Two children in, a tonne of highs, some real lows, proper sobbing sessions into my pillow at times and feeling like I'm living in some sort of dream world at other times, I've learnt more on this job than any other I've ever had. And loved it more that I could have ever imagined.
So if you are a new mum to be who like me is not to into the idea of reading realms of books/ haven't found the time / are just generally feeling a bit overwhelmed by it all (it happens!), IT'S OK – you will learn on the job. But in case you're interested, here are some unofficial things – and I'm not talking what to pack in your hospital bag – that I've learnt along the way:
1. Whilst I'm not into scaremongering, there is no denying that giving birth and bringing a whole new person into the world is a BIG DEAL – mentally, physically, emotionally, the LOT – and you may well feel all sorts of emotions in the weeks and months following the event. No one told me I wouldn't be able to sit down for two weeks after having a baby?! No one told my friend she'd essentially be incontinent for a month afterwards?!) Crazy stuff happens, hormones are flying and sleep deprivation is kicking in so please do bear in mind that those first months are some of the most surreal, highest, lowest and yet no one seems to talk about them. (NB I felt a whole world better after my second child)
2. Giving birth is a serious business and looking back, I think I was a little naive first time round with Jack. I though that my pain threshold was high and that women all over the world were doing it so it really *can't* be that bad. We did NCT classes, and I did the odd yoga class but I didn't really think about my birth too much. Don't get me wrong; having no expectations is a good thing but I wish I had known that preparation can be key. Second time round, my birth was as wonderful as I could have hoped for and I really believe that is because I prepared the sh*t out of it. From music to mantras, I thought about all the details. Hypnobirthing  was massive for me, for example. You can read all about what I did here.
3. One of the absolute biggest learnings I've had since being a mum and especially since number two is that everything is genuinely a PHASE, it really is. This can obviously work in your favour (sleeping through the night – wahoo!) or not (obsession with taking trousers off in public places – embarrassing), but I really advise you to as best as you can to take things in your stride. Not easy, I know, especially when in the throes of sleeplessness. Sleep, food, language, crawling, breastfeeding, biting; nothing is fixed, everything is fluid, nothing is predictable. And all those books that talk about leaps and behaviour etc? Well, I'll be honest; it feels like every week there's a new leap so I find it pointless to try to predict or explain these things.
4. The love that you feel for your baby is OUT OF THIS world. Like ridiculously so. And the best part of all? It grows every. friggin'. day.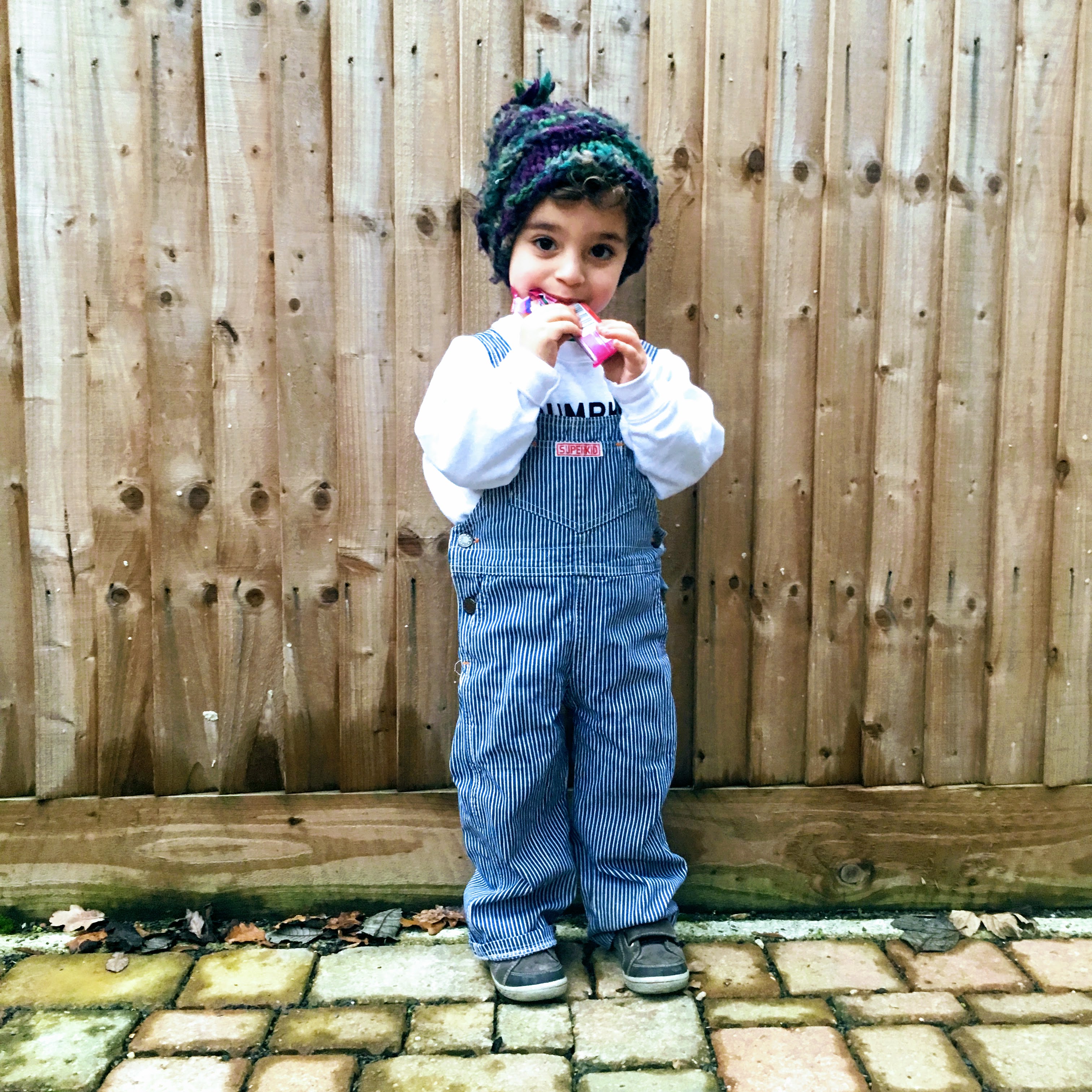 5. If you're in a relationship, don't be surprised or crucially, don't take it too seriously if you find yourselves bickering more than you used to pre-baby. It seems strange doesn't it? You have your bundle of joy and yet somehow you seem to be getting on each others nerves? It's not strange. It's called sleep deprivation and crazy hormones having a party in your body. Also – see point 3 – this applies to you guys too.
6. Learn how to grow that skin of yours real thick. You will have learnt this whilst pregnant anyway with strangers / colleagues / family members continually assessing and speculating on the size of your bump / your due date / how much or little heartburn you've had in the last 24 hours. And once the baby is out, be ready for a deluge of opinions on everything from breastfeeding to bathing so develop a thick skin and smile.
7. Go to sleep early – you need to have as much patience, kindness and energy as possible! I'm not going to tell you to sleep when the baby sleeps because every parent knows the impossibility of that. Instead I recommend giving that Netflix session a miss – and I know it's hard because once babe is sleeping all you will want to do at the end of the day is flop on the sofa with chocolate and tea / wine and finally relax – but I have learnt the hard way that getting enough sleep is a non negotiable. Also tiredness accumulates so even if one day you feel OK, fast forward a day or two and exhaustion might start to kick in.
8. You will change as a person. Sitting in on a Saturday night eating peanut butter out of the jar with / without a mini next to you will become your idea of the perfect evening. Likewise, the word 'clubbing' (think your childless friend's hen do) will seem both terrifying and equally something out of your wildest dreams. In addition to this, there's no doubt that your daily life and interests change and you therefore connect with different people – I've met so many incredible women from the online motherhood community for example who I've bonded deeply with over a love for life's minutiae like humungous mugs of coffee and small humming bears amongst other things (thank you @heyitsromeca…
9. You won't change as a person (a blatant contradiction to point 7 but hear me out…) Since we were the first (by years) out of our friends to have children we either had to muck in with others or face being left totally friendless whilst everyone else was still hanging out at festivals or actually leaving the house on weekends. We do a lot of traveling as a family because we don't want to give up those passions of ours pre kids and I'm so glad that we 'hold' on to some of us – you have to make an effort but it's worth it and avoids any possible feelings of resentment you may harbour if suddenly life changes once kids come on the scene and you have to let go of the things that make you 'you.'So my advice is also to go, get out there, explore and experience everything you can with your little one(s) in tow.
10. If it's one thing I've learnt through motherhood, it is genuinely is the importance of following your own instinct. There is nothing more powerful than a mama's instinct, nothing any book can tell you or friend can advise you or teacher can teach you. So be your own teacher, and the rest will follow.
*****
So to any mothers to be out there, don't worry too much what "theyyyyyy say" (who are they? – thank you @megmurrayjones for bringing this phrase into my life) – your own rules will always trump. And to any new mothers, what's the one thing you wish you'd known before becoming a mother?
Thanks for reading as ever and I hope you have an amazing day,
Emma x
P.S New mamas – watch Nomadi-daddy & Tiny Mumma and Sami's YouTube 🙂