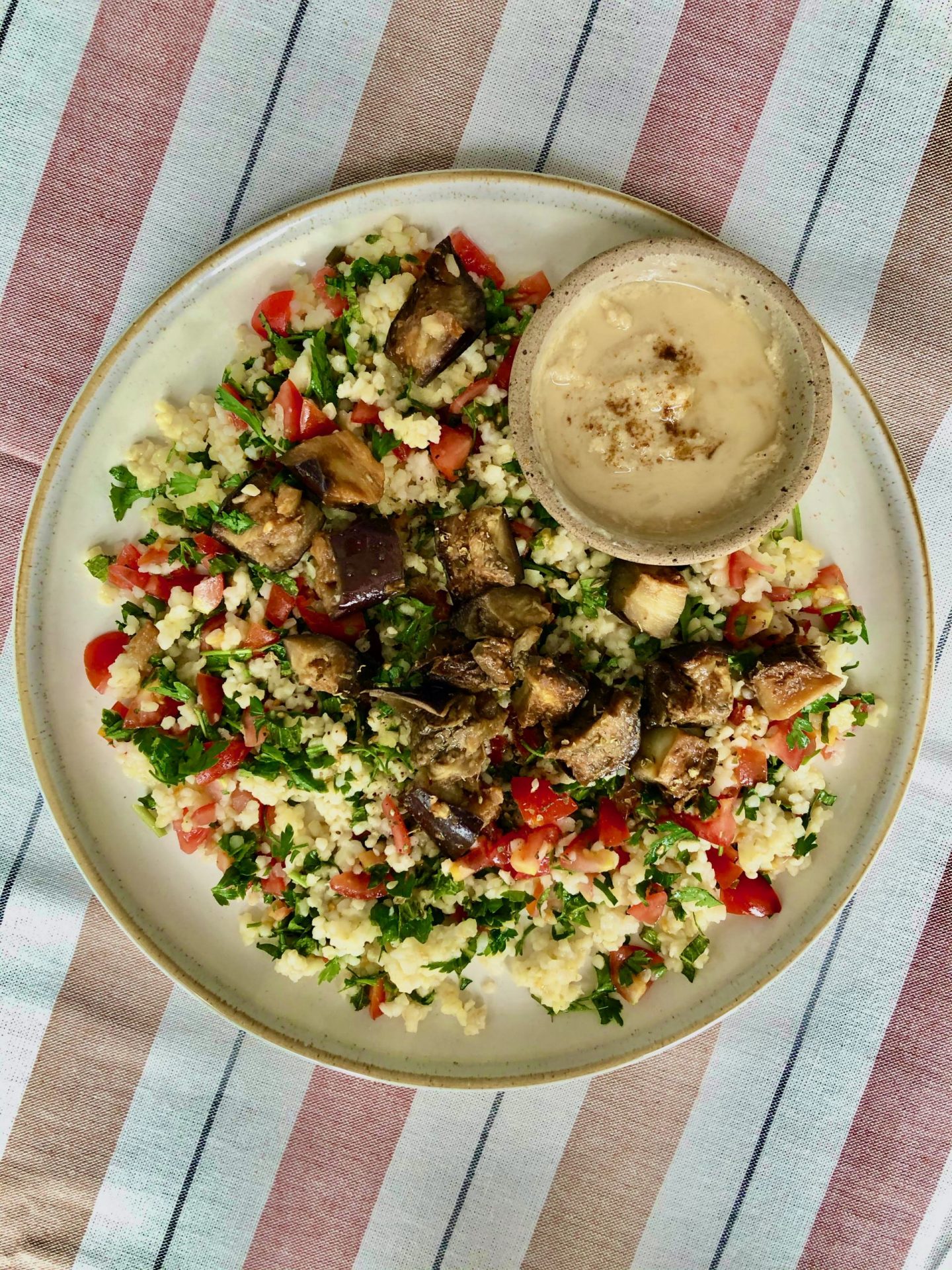 We're all about meals that are speedy to throw together but pack a nutritious punch too and this super simple roasted aubergine dish is a great one to have up your sleeve for balmy summer nights. Best served with a nice cold glass of wine, water or kombucha!
Tabbouleh and Aubergines with Tahini Dressing
Serves 4
Ingredients
2 Aubergines
150 g Bulgar Wheat OR Buckwheat (use quick cook buckwheat groats for a gluten free option)
large bunch of flat leafed parsley
200g cherry tomatoes
large handful of fresh mint
4 spring onions or half a red onion
juice of 1 1/2 lemons
1 Tbs good quality extra virgin olive oil
3 Tbs Tahini
1/2 tsp ground cumin
pinch salt
4-5 Tbs of water to thin the tahini


Soak the bulgar wheat or buckwheat for 30 mins before boiling. Boil for 25-30 mins (or as per the instructions on your packet).
Pierce the skin of the aubergines and grill or bbq until they are burned and blackened on the outside. Once cooled you can handle them and cut them into 2cm ish cubes.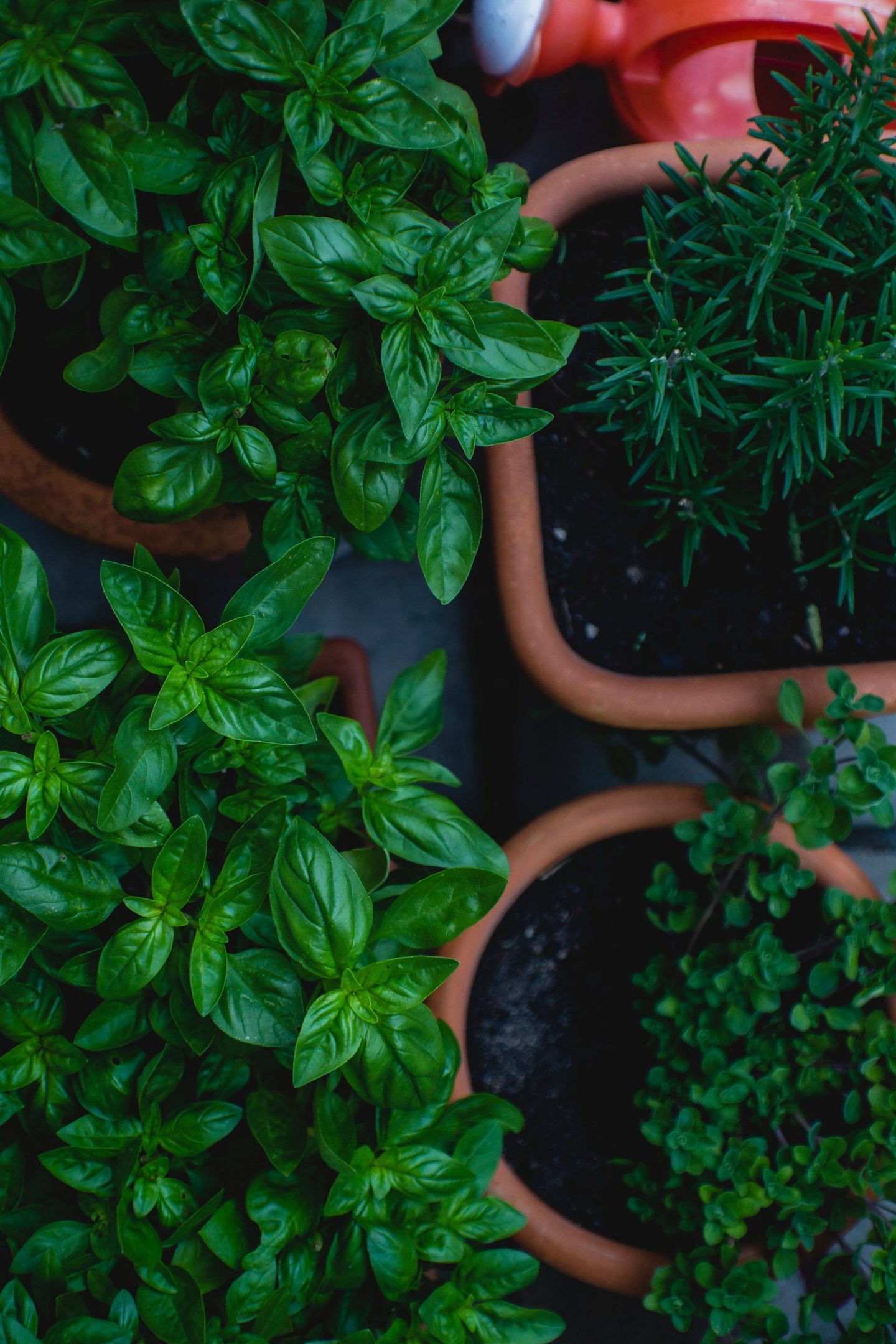 Meanwhile finely dice the cherry tomatoes, cucumber, spring onions and parsley. Dress with the juice of one lemon, your olive oil and season. Once the bulgar wheat is cooked, drain and and combine with the rest of the ingredients (top tip – do this while the bulgar wheat is still warm and it'll soak up more of the flavour).

For the tahini dressing, mix the rest of the lemon juice, tahini, cumin, salt and water together until smooth. You may need to add extra water to achieve a smooth creamy consistency.

To serve – pile the tabbouleh on to a large plate. Arrange the aubergine pieces over the tabbouleh then drizzle with the tahini dressing. I like to sprinkle with za'tar and serve with some warm flatbreads.
Enjoy!
Jess xxx
PS. Find more from Jess here