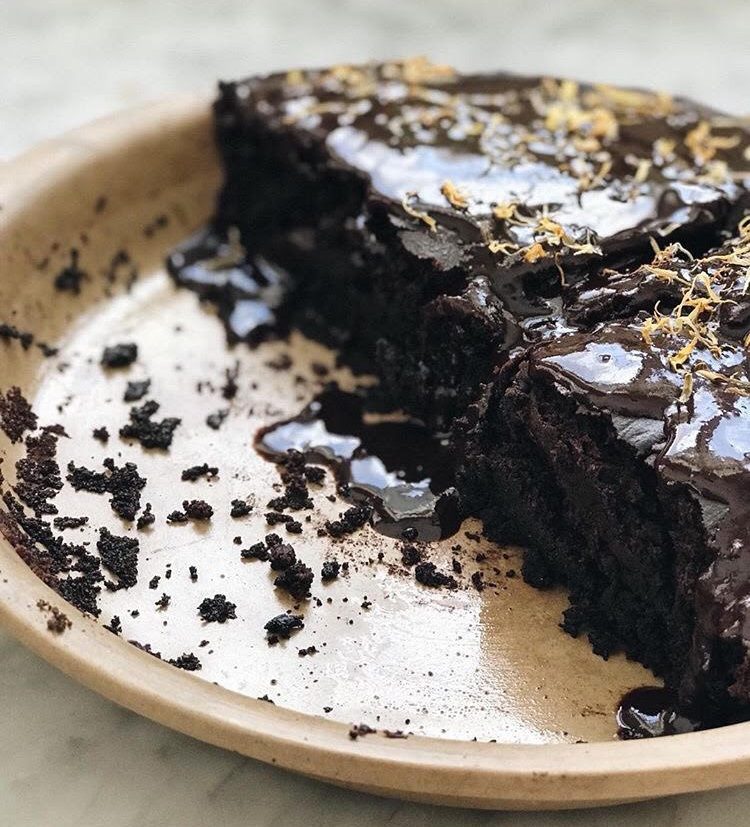 This cake is not only vegan, but oh so simple to make and can be spruced up for any occasion (it makes a perfect birthday cake) or simply left naked to enjoy as it is. Read on to find out how to make this super delicious cake in your own kitchen (which I wager will take you approximately 4 minutes).
Ingredients
3 cups flour
2 cups sugar
1/2 cup unsweetened cocoa
2 teaspoons bicarbonate of soda
1 teaspoon salt
2 tablespoons apple cider vinegar
2 teaspoons vanilla
2/3 cup olive oil
2 cups cold water
Pre heat the oven to 350 degrees. Mix the dry ingredients first, then slowly add in the wet to combine thoroughly. Pour into a lightly oiled tin and bake for 30 minutes or until the centre pulls out clean with a toothpick (NB. Emma here – I baked this cake for 50 mins in my oven – maybe American ovens are hotter!). Enjoy as a naked cake, sprinkle a dash of powdered sugar or honey, or for a frosting, melt 2 tablespoons coconut oil, 5 ounces of chocolate bar, a dash of maple syrup or honey and drizzle on top.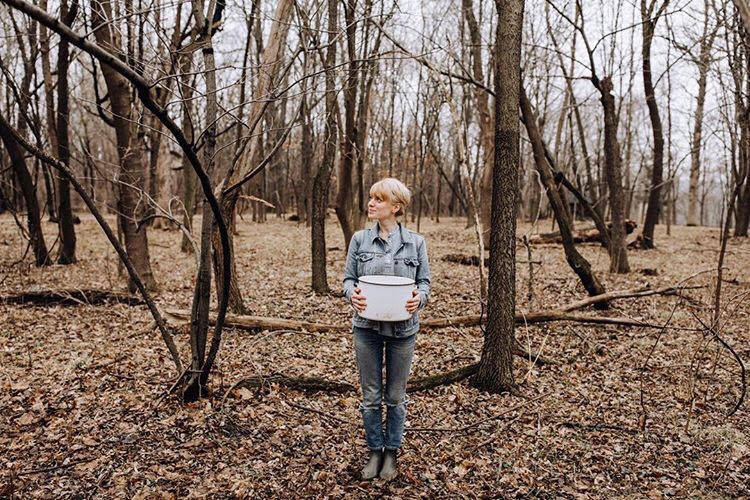 Johnna from Fox Meets Bear lives in an A frame in the woods with her three daughters, husband, two dogs, two cats, ducks and chickens. Thanks so much, Johnna for the most beautiful recipe!
P.S Vegan Chocolate Courgette Cake and Outrageously Easy Vegan Lasagne