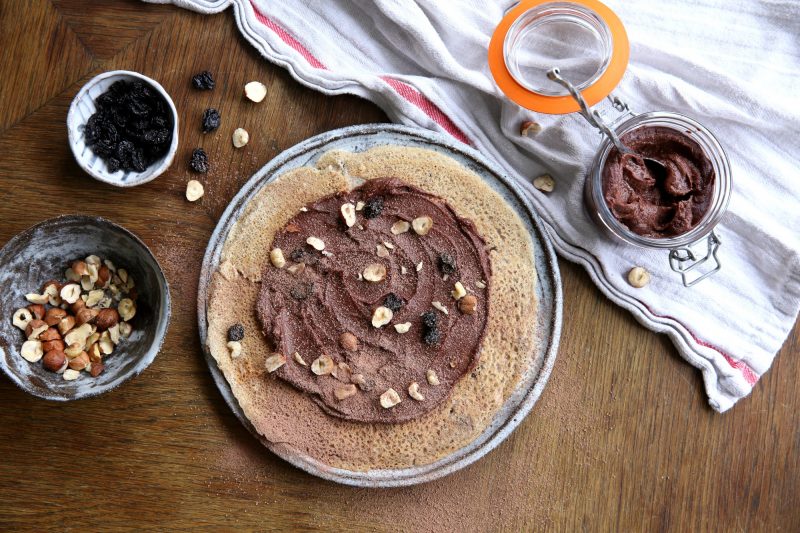 I am so, so excited to host Tom Hunt on the blog today. Tom is an award-winning chef, food writer, climate change activist and author of The Natural Cook. He prioritises people and the environment within his work and believes in a world with a fair global food system where our actions benefit other people and nature.
In response to the global food waste scandal, Tom has developed an holistic approach to food called Root to Fruit Eating that educates and enables everyone from home cooks to industry chefs to tackle climate change through the food they cook and eat. Root to Fruit Eating is based on three core principles:
EAT FOR PLEASURE
EAT WHOLE FOODS
EAT THE BEST FOOD YOU CAN
Today he shares with us his vegan nutella that has me salivating just reading about it!
---
I'm not going to lie this is a luxurious product! Nuts and seeds are expensive, but shop bought nut butters are even more so. Making your own improves the flavour and freshness and means you know exactly what has gone in it. Making your own also saves waste! Buy your nuts and seeds from a bulk buy store using your own packaging. Use any blender but for the best results use a high powered blender like a Vitamix. Makes about 500g
220g hazelnuts
50g raw cacao powder
120g Maple syrup or another sweetener
20ml extra virgin olive oil
150ml hazelnut milk or another nut milk
1tsp salt
Preheat an oven and baking tray to 190C.
Simply roast the hazelnuts on a baking tray in the oven for 8-10 minutes. Blend the nuts until smooth. Then add all the other ingredients and blend for three minutes until very smooth. Store in the fridge and eat within 1 month.
Sounds so, so delicious – thank you Tom! Don't forget to check out his amazing sounding Plastic Pledge Supper Club next month.
P.S Yummiest Ever Vegan Courgette Cake and Vegan Chocolate Olive Oil Cake