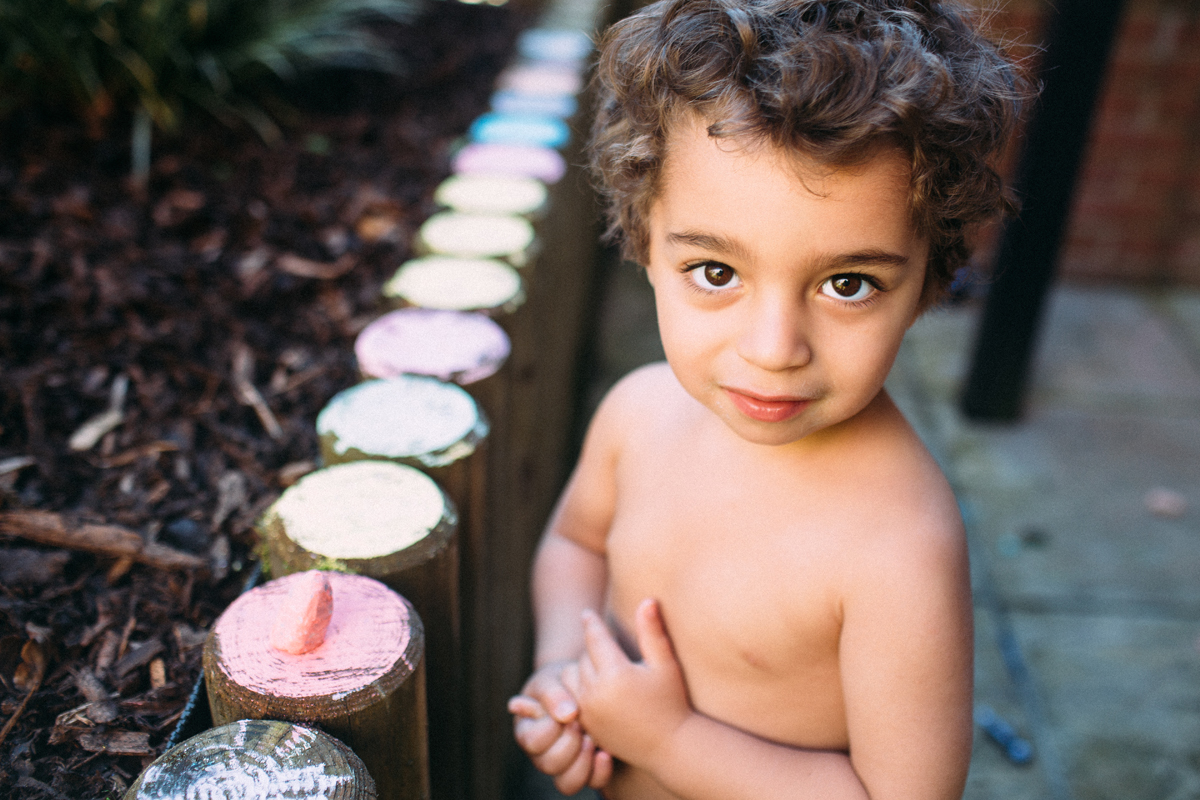 I'm writing this in a silent kitchen with a hot drink next to me whilst Sonny sleeps upstairs and Jack is…I'm not entirely sure. He's somewhere in our home, and I trust that he's fine. And by somewhere, I mean he's probably playing or reading or getting bored somewhere. (Or he's not and there's about to be an almighty crash, but I don't think that's the case.) You see, the kids and I wander in and out of each others' spaces but we are very independent of each other. We are with each other but not – which is lovely, and really useful. The default is not with mama, even from a very young age, and I've never really played with them (I read a little but not much either). When they wake up, I give them milk / change them / give them breakfast and then I pretty much leave them to it. There are toys and books around and I just let them be in a space that is safe and calm. Below are a few more details /behaviours of ours as parents that I think encourages this sort of independent play: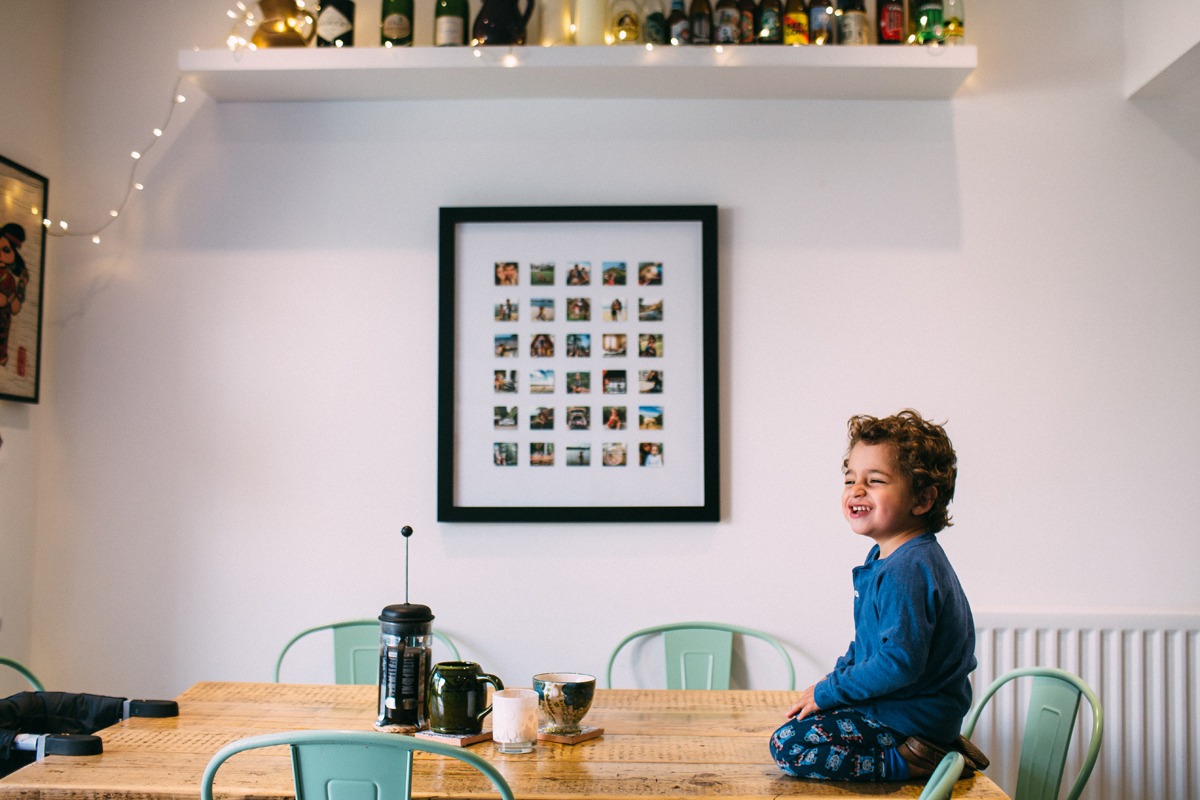 1. Environment Matters
I'm a strong believer in the importance of environment for happy kids (and parents). To this end, I'll make sure there is fresh air if it's hot; candles burning if cold; I'll put on music and fairylights, make sure everyone is well fed from the get go
2. Lurk don't latch – be an invisible presence
I'm definitely a lurker parent; I watch from afar, wandering in and out of the room. This way they know that I am around in the vicinity and feel my presence to give them a sense of security, but they're in no way crowded by me
3. Wait 'til they come to you
Even if I can see the kids slightly struggling with something or if I think they might be a bit cold, for example, I won't rush in and prefer to wait for them to come to me when they decide to. I don't like the idea of fussing over them and live by the mantra that – if they're quiet, then they're happy.
4.But don't just watch….
It's important for me that Jack and Sonny see that I have my own things to do. My favourite thing to do around them is chores – firstly, so they can get involved as a means of entertainment, secondly, so they see I am busy and doing sh*t and thirdly, when they're in childcare/ sleeping, I want to be doing my own stuff. I also don't mind if they see me on my laptop – in fact, I tell them that mummy is working which they understand and I get on with my morning routine as much as possible. One thing I try to avoid is them seeing me looking at my phone too much; my gut instinct tells me that this is alienating for them and not something they understand
5. Trust them
Probably one of the most important but hardest parts of fostering independent play is trusting your child. I let the kids go off and explore our home and trust that they're OK. Admittedly this took a bit of getting used to to ensure that they knew our space well enough so I would listen out or peek in. Now that Jack is 4, I am trying to work out how I can leave breakfast out for him the night before so that he can help himself to food in the morning and come bedtime, we tell him that he doesn't have to go to bed but that he can play in his bedroom and when he is tired to get into bed. I trust that he'll do this and we always find him splayed on his bed fast asleep later on.
6.And when they do come to you, gently 'fend' them off
If the kids come to me to asking for help or to play with them, I firstly try to encourage them to do it themselves first. Then I'll ask one to help the other. I'll also often grab a toy and encourage them to be their 'playmate.' (Does this stuff sound weird?!) Then I'll gently repeat, "mummy is busy, cooking" and might find something to distract them, before quietly going back to whatever I was doing. Of course sometimes I do stop what I'm doing and read them a book, but it won't be for too long
7. Give them tasks
There is nothing that the kids love more than being asked to do something. It makes them feel grown up and it occupies them, and can be very useful – recently, they've been watering the garden which has been epic! They have also really started entertaining each other, which is also very helpful.
8. Toys Matter
As much as I'd love to say all my kids play with is a wooden spoon, that's not the case. But I do consider their toys carefully –  none of which are plastic or battery operated, which I think not only provide short lived quick entertainment, but also can be kinda irritating ! (I'm such a granny!). I've talked before about my love for wooden toys which is not just for their environmental credentials but also because they call upon childrens' imagination far longer than the flashing lights or beeping noises. The boys spend hours of their lives playing with wooden trains and I know Jack makes up entire universes with them. I love the Magda Gerber quote: "The toy in the child's hand is alive."
9. Always check in
Whilst I don't want the kids to feel like I'm on top of them, the last thing I want them to feel is ignored or neglected so at any random times I will shout over to check in on them or wander over to see what they're up to. Ideally, they're totally engrossed in what they're doing and don't even notice me
10. Happy mama, happy kiddos
You have to find what works for you. Each child is of course different and what 'works' for us might not work for you and yours as well as the fact that each parent is also obviously different: some people might consider my attitude rubbish parenting. Our set up works for us and I find it immensely satisfying to see the kids being so independent. They have confidence to explore places and meet new people whilst also being content in their own home, alone, or at least not right by my side. It's also very useful when there is more than one child in the mix – they definitely entertain each other..
Do you have any tips for encouraging independent play? What works for you and your little ones?
Emma xxx
P.S  Slow and Simple Things to do with Kids and Spend More Time Doing Less