As we were sat last night, 31st December 2016, with two boys tucked up in bed and a tray of cheap champagne and chicken kievs* (more about that later…) in front of us, I could not have felt more content. I'm not a big fan of New Years Eve as I don't like things that are hyped up and just become another facet of our consumerist society. But what I *do* like is an opportunity to reassess and improve as a person. Last year I set my intentions which I frequently returned to and found really helpful. I don't want to make huge gestures that I can't stick to but here's 10 things I'm going to really focus on this year. If you follow me on Instagram, you'll perhaps have seen me mention some of these things already – there big passions of mine and I do hope some of them may chime with your way of thinking. So, here goes…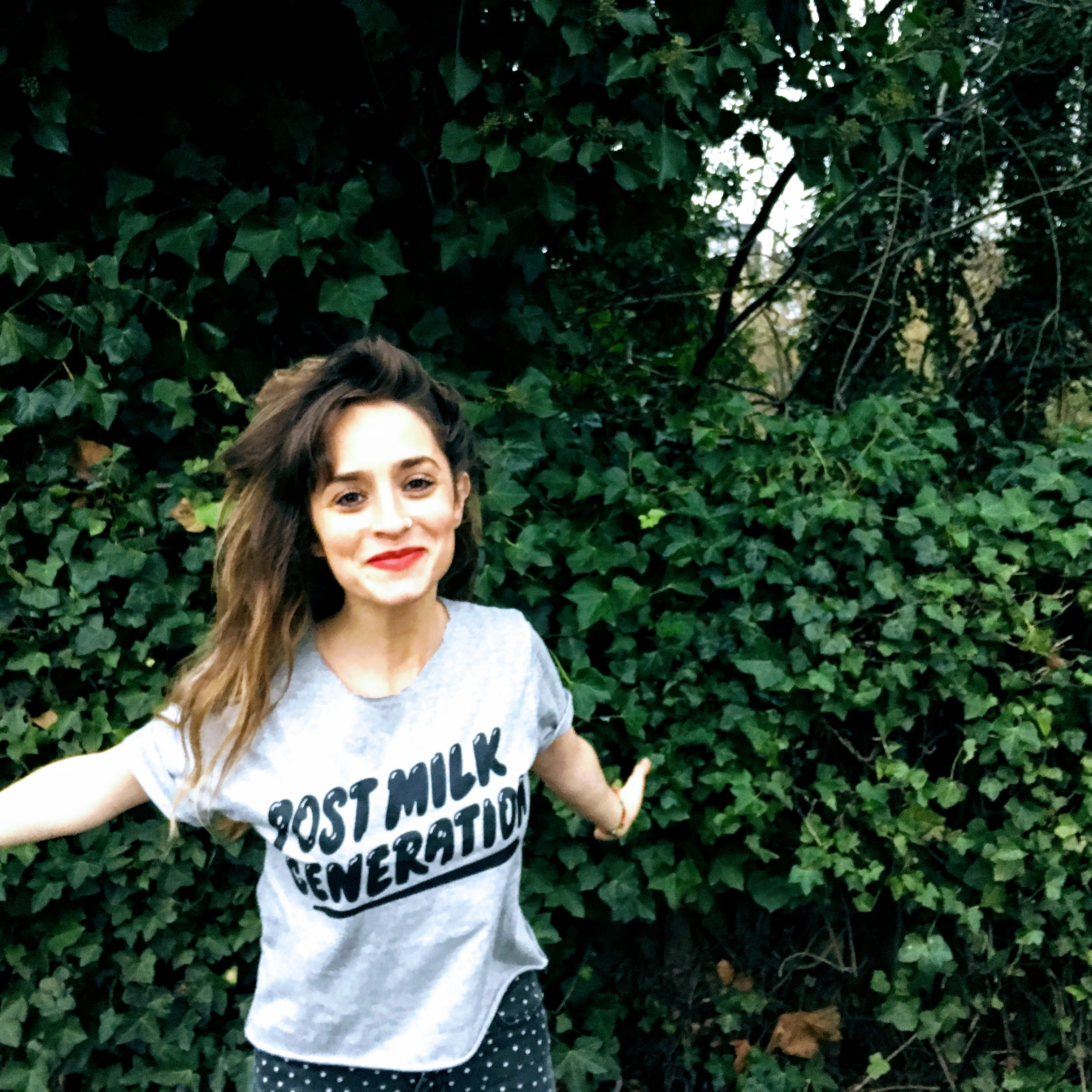 1.Do small things, with great care
You might know that I'm a big fan of taking things slowly and not rushing this crazy 'ole thing we called life, and specifically motherhood. I've also got a bad habit of starting and not finishing small tasks…So whether it's as simple as putting the washing on or getting one of the kids to sleep, I'm going to make every effort to do the simple, small things (aka the most important things…) with great love, not rush them (the amount of t-shirts I've ruined…) and actually finish them.
2. Say no to stuff
I'm so fed up of not knowing what's in my cupboards; buying yet another black eye liner when I have two gathering dust at the back of my drawer or a Winters' coat when I have three stashed away or getting what I think is a bargain in the Sales when I really don't need another wicker basket. I'm going to commit to only buying things I really need, and the things I do buy, I want them to be of a certain quality so they last. I've already given up traditional shampoo and conditioner which has not only made my shower more clutter free, it's also given me one less thing to do and buy and a satisfying sense of knowing what I'm washing with. I'm looking forward to watching this documentary on Minimalism.
3. Keep going with the flow
I'm not talking about the big things in life – those we must continue to grapple with – but more and more, I'm finding that saying 'yes' is the path to contentment when it comes to the small things. Choosing which coffee shop you're going to go to or who puts the kids to bed on the weekend are not important things people – let your friend/ partner / kid choose and just go with the flow.
4. Give veganism a go
I've been dabbling in veganism for a few months now on and off which I've been really enjoying. There isn't one strict reason I'm choosing to go down this path; animals suffering, environmental reasons (watch Cowspiracy), and just an itch that eating meat does just not 'feel' right these days. I've loved being more adventurous in my cooking and the range and deliciousness of vegetarian food out there is seriously good not to mention that giving up dairy has definitely made me feel better health wise – who doesn't feel a little sick after eating a load of cheese?! So I'll be starting by joining in with Veganuary – take a look on their website where you can find a huge wealth of information including a complete starter kit here.
5. Carve out 'me' time
This is probably the one I'll struggle with the most and I think broadly speaking, women can be really bad at this. There's always something going on right? But I want to resolve to give myself time to get my own sh*t done – I'm not just a mother, wife, daughter and friend – I have my job I'll be returning to and many passions from yoga to travel and of course writing here which I'm hugely committed to – thank you so much for reading – it means so much to me! So whatever your 'thing' is, don't let it slip away and carve out time to make it happen. Oh, and this includes making the time for self care – I don't know about you but certain body areas can become seriously neglected when it comes to hair care. I'm talking about my eyebrows, obviously 😉
6. Do what works
Don't listen to the guidebooks, your friends or your mother – in – law (though I do love mine dearly!) and instead just do whatever works for YOU when faced with a particular challenge. I really learnt this year to go with my gut, trust the process and be a little patient. We had real issues with Sonny's sleep a month ago which with a little bit of time and maternal instinct, I *think* we have thankfully come through. That, and silly quirks like sometimes giving the kids dinner *in* the bath are strange things that have been proven to work for us – so I plan to carry on in this mindset.
7. Get out the house !
I'm a real person of extremes; I am a huge home bod and yet I love traveling the world but I'm not one for going out to new places in my own city although when I do, I love it. Going to see live music or a new restaurant with people I hold dear are things I want to endeavour to do more of this year (anyone know any cheap babysitters ?!)
8. Spend time with the older people in my life
We're fortunate enough to have three grandparents in our family and I want to commit to spending more time with each of them this year. I'm often fascinated by the stories they tell and the joy that spending time together, especially with the kids, brings to them is evident.
9. Less scrolling and more staring
I've been massively inspired by the hubby who has now deleted Facebook off his phone and I plan to follow suit. It's those moments that you're waiting for the bus or have a few moments to kill before dinner is ready that I want to avoid mindlessly scrolling that is so easy to do. It's not necessary and that time would be so much better put to use staring out the window at some beautiful trees or watching my children play.
10. Don't take life too seriously
It's easy – especially when I'm underslept and overtired – to take things too personally and be over sensitive. Things can then spiral out of control and there's just no need; move onwards and upwards and don't sweat the small sh*t.
So those are my intentions for 2017. I hope you have a great day and a really truly wonderful year ahead – thank you so much for reading / watching my little corner of the internet where I get to share my opinions and experiences. If you've got any particular personal intentions for the year ahead – and they really don't have to be groundbreaking – I'd so love to hear them in the comments below. Thank you again for being here.
Love,
Emma x