It was a typically hectic weekday morning in the Ross household and somewhere between gulping down my pregnancy vitamin tablets and finding Jack's missing shoe, I saw an email from Mothercare land in my inbox. Whilst pre kids it was just another mummy brand selling nappies and babygrows, now that I've become a mum, Mothercare is my 'go to' shop where I get everything from breast pads to buggies. And so yes, I cannot walk past without going in, yes they've got shit hot baby changing facilities which I love and yes, to receive an email from the shop I like to call the Mothership about making video content together was a good start to the day.
Fast forward a few meetings later and I found myself heading to the depths of East London one freezing dark Saturday morning at 6am to spend the day vlogging behind the scenes at their new Spring/ Summer fashion shoot. My brief was to bring the catalogue stills being shot over the course of the day to life through video and general insider 'chat' with the model, stylist and make up artist on site which would then be accessed by customers scanning the catalogue with the app (or on YouTube – see below for links). I'd never seen a mummy brand doing anything as innovative as this with their standard clothes catalogue, and was super excited to get started. We took advantage of the gorgeous bright weather and spent most of the morning filming outside by the Regents Canal, incredulous that so many Londoners wanted to get fit in the depths of Winter (and in on our shoot) and doing our best ourselves not to fall in the water.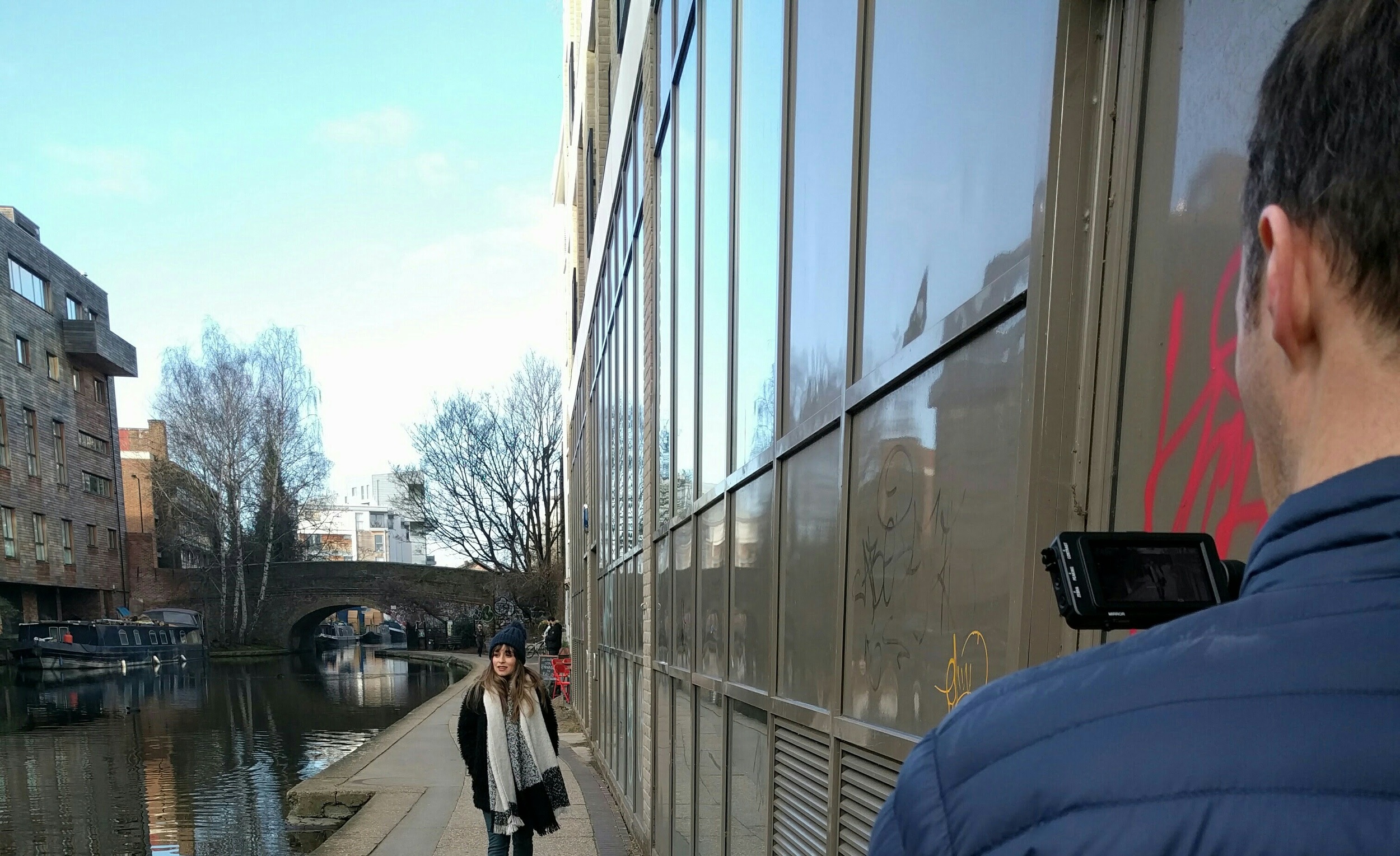 The bulk of the day was spent going through the 'capsule' wardrobe, or the essential Mothercare items that every pregnant woman needs to own including a gorgeous cotton t-shirt dress in grey and blue pin stripe that I fell in love with. Other must-have items included a pair of jeans complete with stretchy pouch holding bump in perfectly, that I have hardly taken off since the shoot. The stylist talked both me and Lauren through the different items, from casual lounge wear to smarter pieces perfect for (that rare) night out, and I was genuinely surprised by just how many looks your could put together with so few items, and a little bit of clever accessorizing here and there. During my last pregnancy I'll admit that being stylish was not on my priority list; NCT classes and seemingly endless lists of things we *needed* to purchase were more on my mind. This time round though, and thanks to the Mothercare range and stylist's advice, I feel far more aware of my new "figure" and the best way to dress bump to make me look and feel good.
The atmosphere on set was laid back but focused. We made a lot of content – stills and video – and it wasn't long before we lost the light and had to call it a day. We wrapped at 6pm, and with high fives and kisses all round, I headed home to my boys to eat chips on the sofa and get an early night after a long – and awesome – day's work.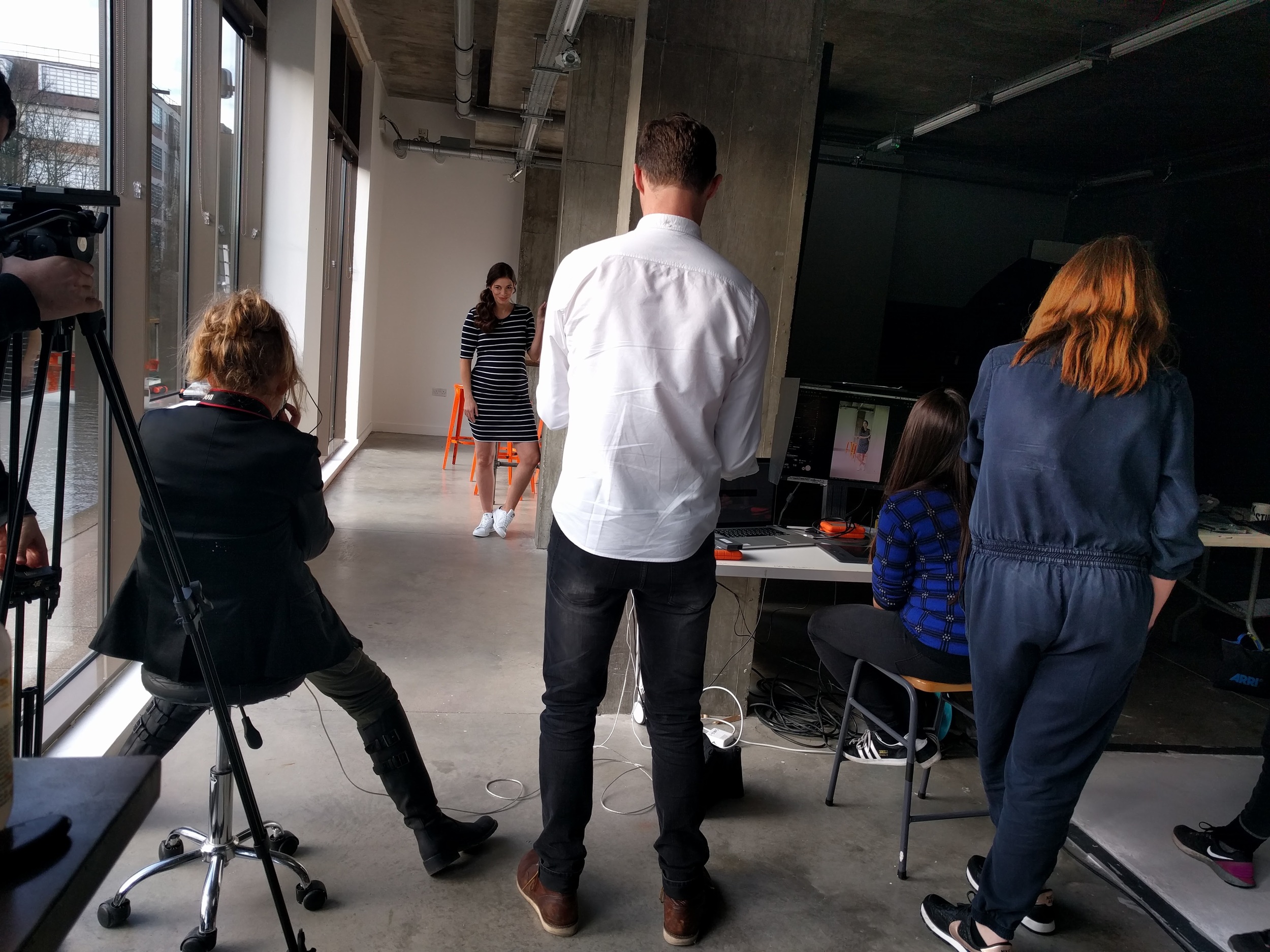 You can find the finished videos and shop the collection below: