As much as I absolutely love travelling with the kids and cannot imagine a day when I won't say YES to an adventure, there is also something undeniably lovely about just enjoying the normal, everyday, entirely simple, often free and even-kind-of- boring-sounding pleasures of life together. Dawdling in the aisles of our local supermarket and leaving the house with nowhere to go are two of my absolute favourite things to do with the kids. Below are some other ideas beyond just the normal park visits and baby groups – some are specifically London based but many can be done all over the world.
Farm life
Aside from Whipsnade Zoo which holds a special place in my heart, zoos aren't really my thing. Farms however, especially small, free range ones absolutely are. We love Kentish Town City Farm which is a real slice of urban nature where goats perch high above the train life and hens roam free at your feet. It's free to enter and when combined with a visit to the gorgeous Arbour Cafe down the road, makes for the perfect simple day out.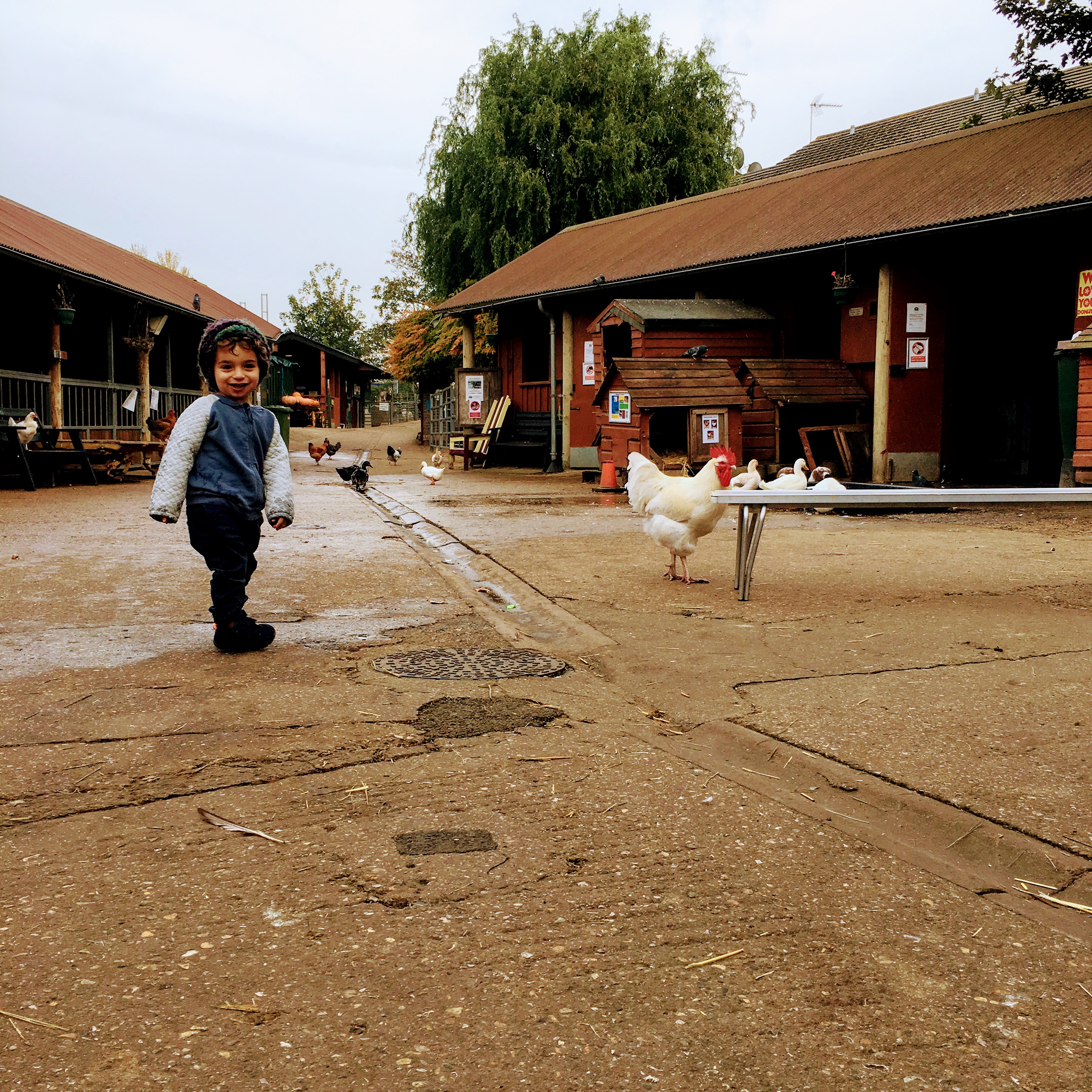 Flower or fruit picking
Is there anything better than watching your little one tear through fields when said fields are full of juicy strawberries or stunning dahlias? Not really, in my humble opinion, if only because you'll return with a basket full of the most beautiful, freshly cut, package free goodies at far lower prices than anything you'll find in a shop. Just don't let them out of your sight… We love to go dahlia picking here where there is also a lovely farm shop and a super cute cafe where you can grab a coffee and piece of cake at afterwards. Stems start from 25p!
Garden centre
Our local garden centre is like a second home to us. We just seem to end up there time and time again wandering in and out of the greenhouses, picking up some goodies at their farm shop and resisting buying another houseplant. It helps that it's walking distance from our home but seriously, if you've not taken your little ones on a garden centre jaunt, you really must. They are especially magical at Christmas time when all the trees are displayed and you might find Santa hanging out there too.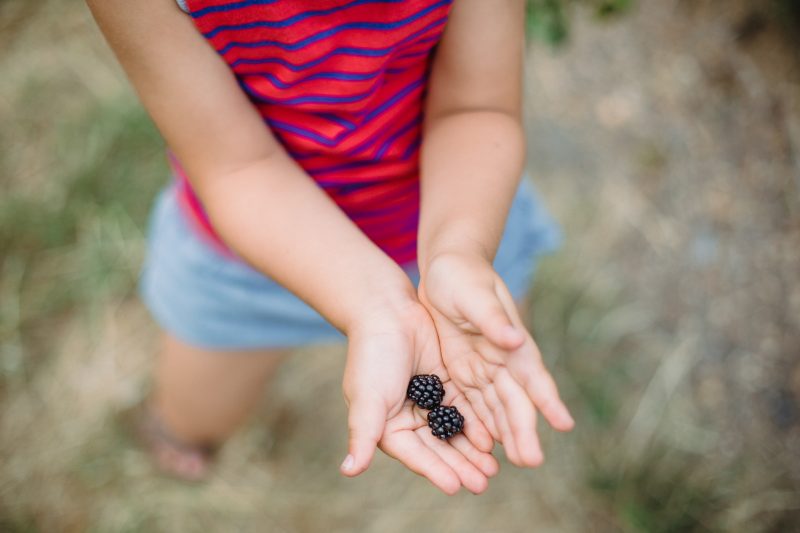 Library
Libraries are epic places which I appreciate more every time we visit given recent cuts. When you just need to get out the house to escape the sweltering sun or find shelter from the rain. they are such simple places to spend some time in. Bring a flask of coffee, have a good exit strategy if someone starts making too much noise, stay off your phone and you're all set. It's also super to support your local community and introduce your child to the idea that you don't have to own a book to enjoy it and even better if there's a toy library and kids classes on offer too.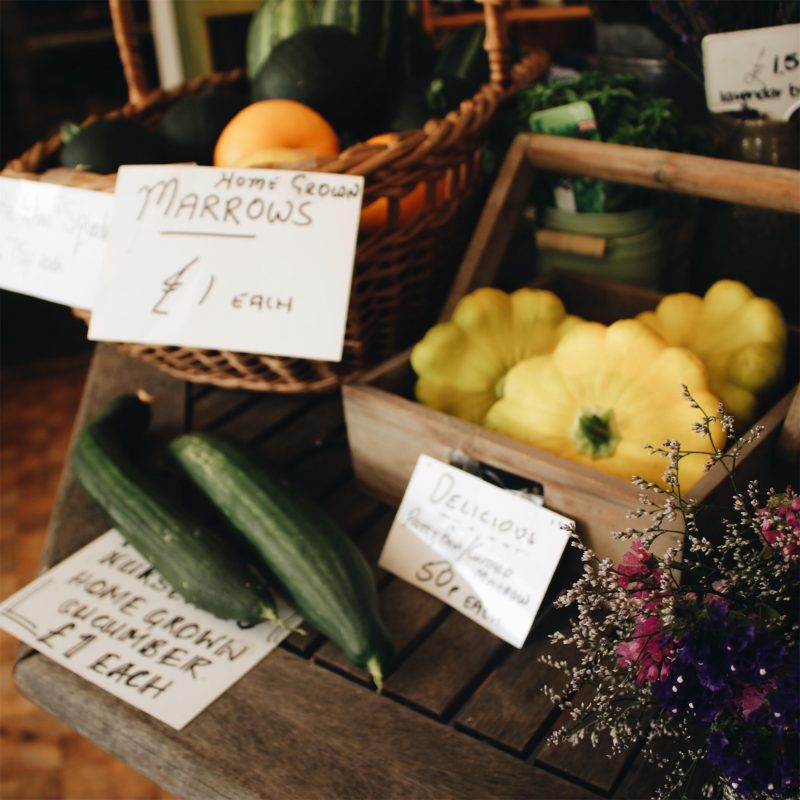 Hanging out in allotments
So long as you don't let your kids trample over someone's courgettes, this has to be one of the nicest way to spend an afternoon not to mention it's free and educational as kids can learn that no, carrots do not grow in the supermarket. Just stay away from any over zealous allotment folk – we once got a hefty telling off and had to pretend we owned an allotment (which would actually be amazing!) Just keep a low profile, and you'll be fine.
Climbing
As soon as Jack turns 5, this is our first stop. Climbing is an amazing way to grow your kids' confidence, trust and strength and when it's all taking place in an epic Victorian former water pumping station that looks like a castle with the most gorgeous garden and cafe, you cannot go wrong. Londoners, this is where it's at if you're at all interested in reaching new heights with your little ones.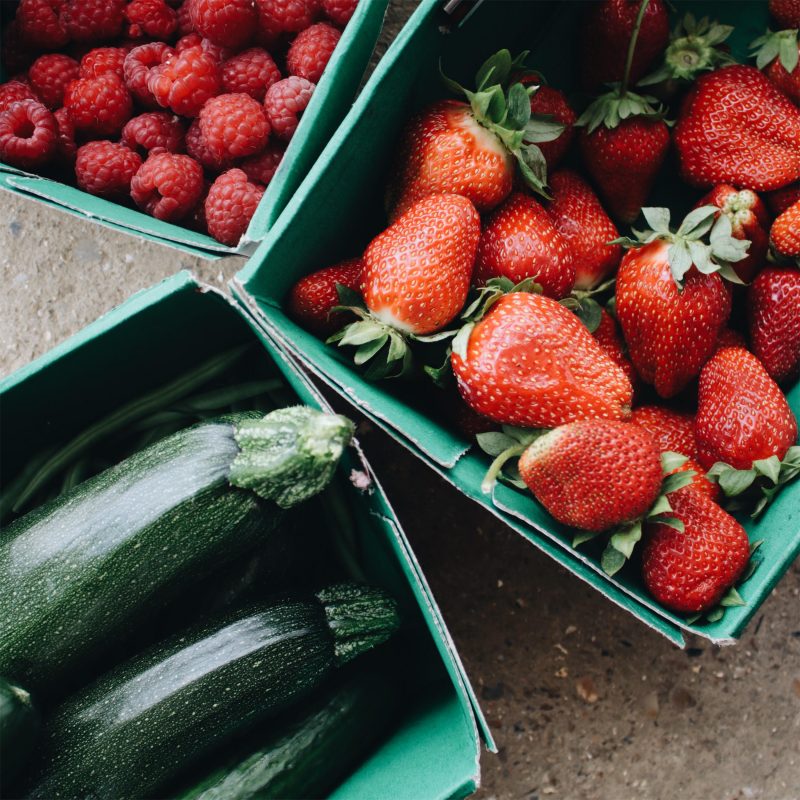 Supermarket shopping
One of my personal favourite as well as super useful things to do with the kids is the weekly food shop. Again,  I see it as a learning experience for them – weighing the vegetables,  talk to the man at the cheese counter about the fact that they still don't sell enough vegan cheese. He even has his own little canvas bag for picking is own package free fruit and veg.
Coffee shops
For better or for worse, hanging out in coffee shops has to probably be my all time favourite thing to do with the kids. I think it's the combination of the caffeine hit for mama and the look on Jack's face as he discovers that it's possible for a croissant to contain chocolate that does it for me. Oh, and the overarching possibility of a kid going to sleep in the buggy and the site of a lone discarded newspaper just waiting to be picked up. Cafes with play areas for kids is basically the equivalent of an amazing club these days and if the owners are nice too, I'll pretty much move in. If you're a North Londoner, you must check out Bear + Wolf Cafe.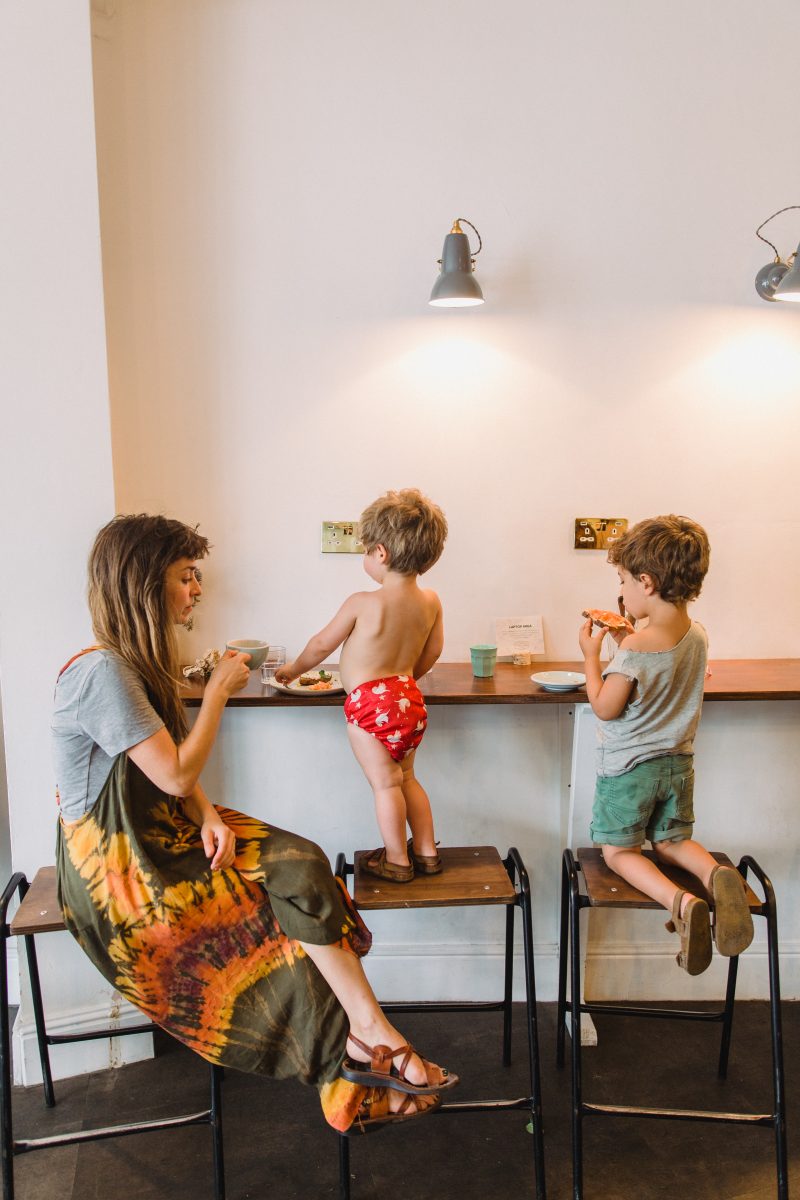 And if you're more feeling staying in, here's some other ideas:
Yoga
I try to practice yoga with and without the children a few times a week. It's important to me for my physical shape but also as a mum, to keep doing something I simply love. Yoga with kids is super fun, too
Gardening
Even just having the kids water the plants is a fun way to fill 20 minutes or why not try planting something together to watch grow. We inevitably always also end up doodling on the patio…
Cooking
Jack can now help me measure out  flour etc to make yummy cakes and loves nothing more than helping to prepare his dinner. This is probably our favourite recipe to make together just because you get to use your hands and make really loud noises with the food processor
Loading the dishwasher
My kids seem to LOVE dishwashers so why not get them helping unload and passing you the plates. Just maybe keep them away from your best Anthropologie bowl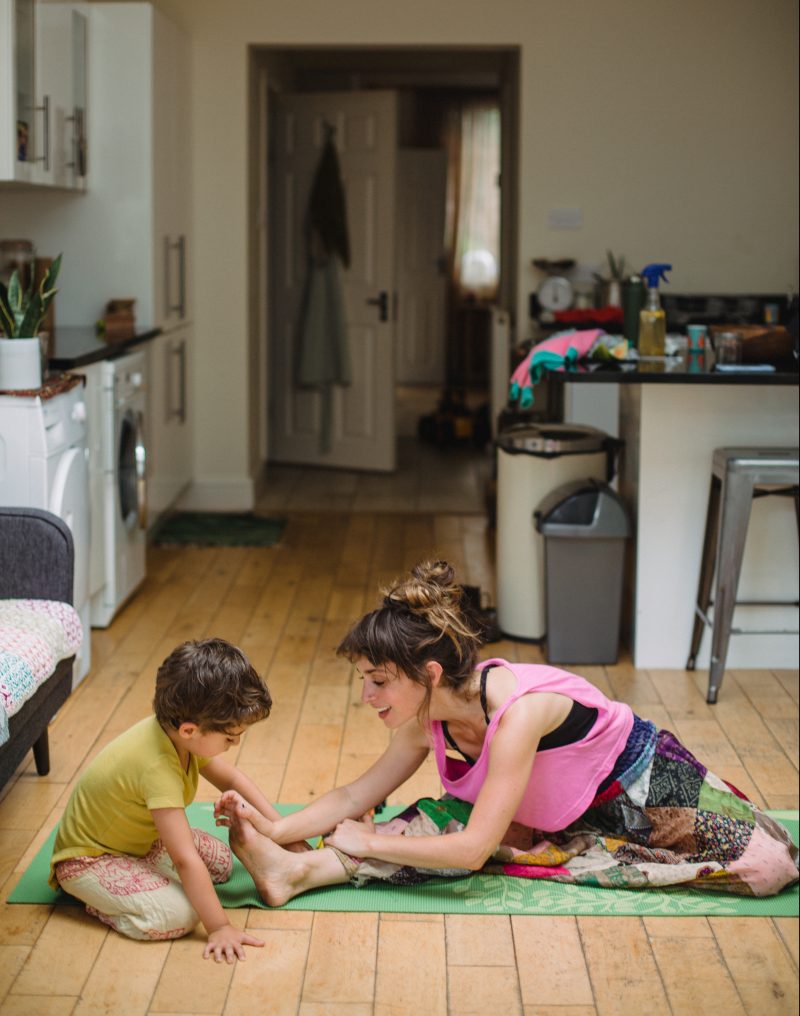 Sorting clothes washing
Despite being distinctly neutral on the helpful front, having the kids sort the clothes into different piles of colours is a simple and relaxed way to pass some time. Plus, whoever can match an odd sock definitely deserves ice cream
Rearranging my cupboards
When I get in the mood to sort my cupboards – whether food or clothes – the kids always manage to entertain themselves with an oxo cube or old scarf and it's a great way to while away an hour or so and end up with a (just about) tidier home in the process
Playing… in the bath
When 5pm hits and it feels like bedtime is a lifetime away? Often we switch things up and have a long bath before bed and sometimes I even jump in too. I also sometimes give the kids dinner in the bath, because, why not. Forget the routine, and what's 'normal' and feed them their fodder in the bath.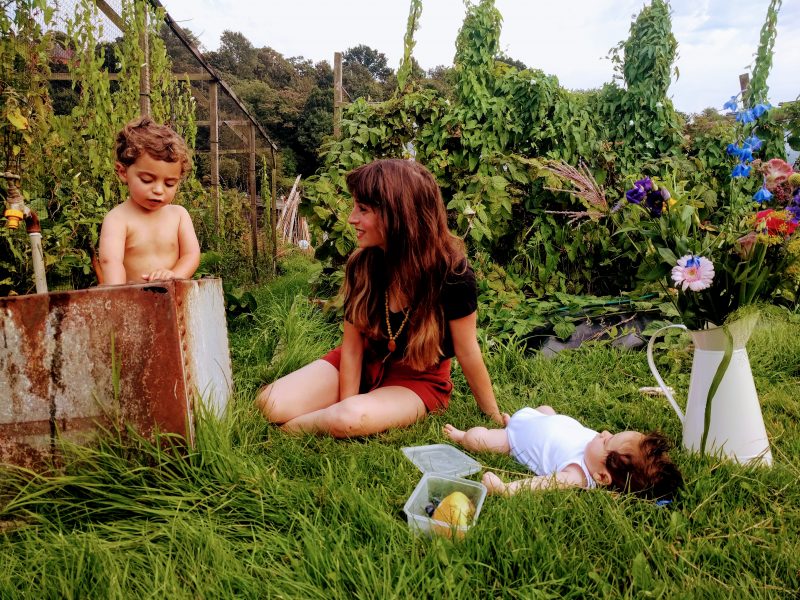 What's your favourite "ordinary" thing to do with your little one, and why ? I'd love to hear some more ideas
Emma xxx
P.S Spend More Time Doing Less and A Three Year Old's Sleep Regression